Be Inspired... To Decorate Your Living Room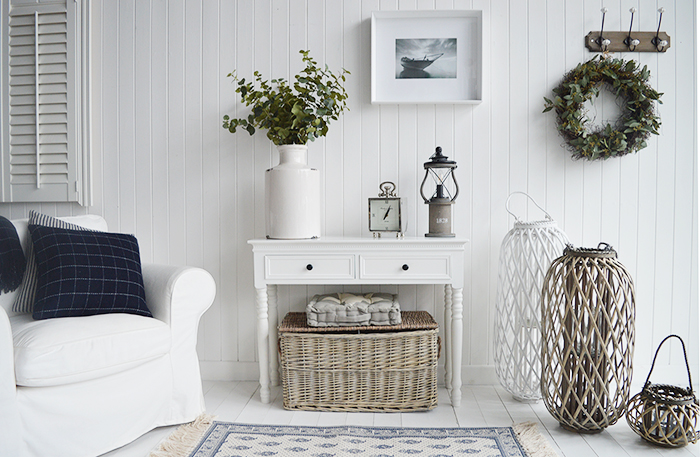 A white living room... The New England white console table with accents of colour and texture in the baskets, rugs and cushions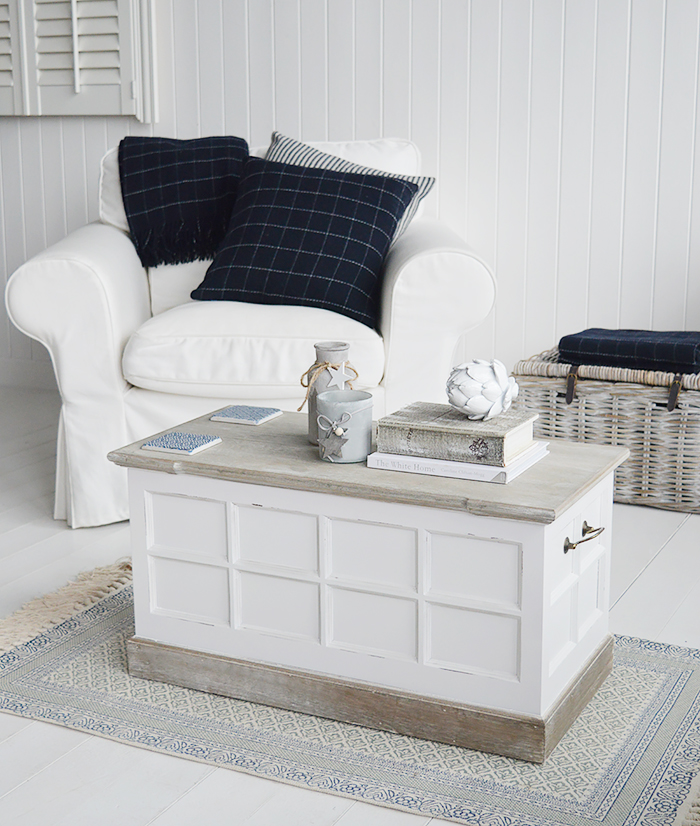 The Vermont coffee table storage trunk in typical New England style £89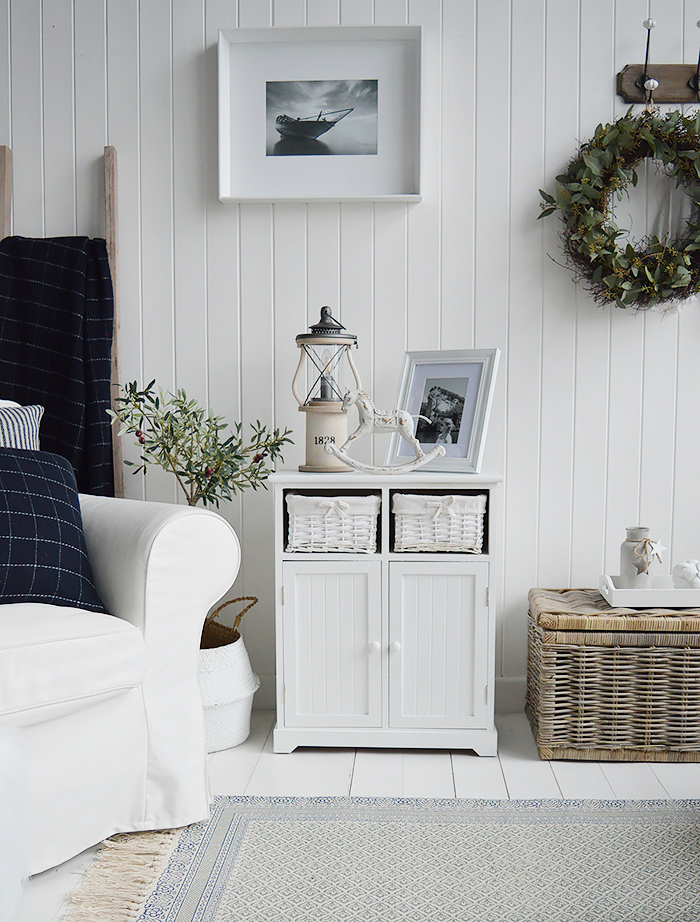 The Maine white sideboard, £89, in a clean crisp New England styled living room.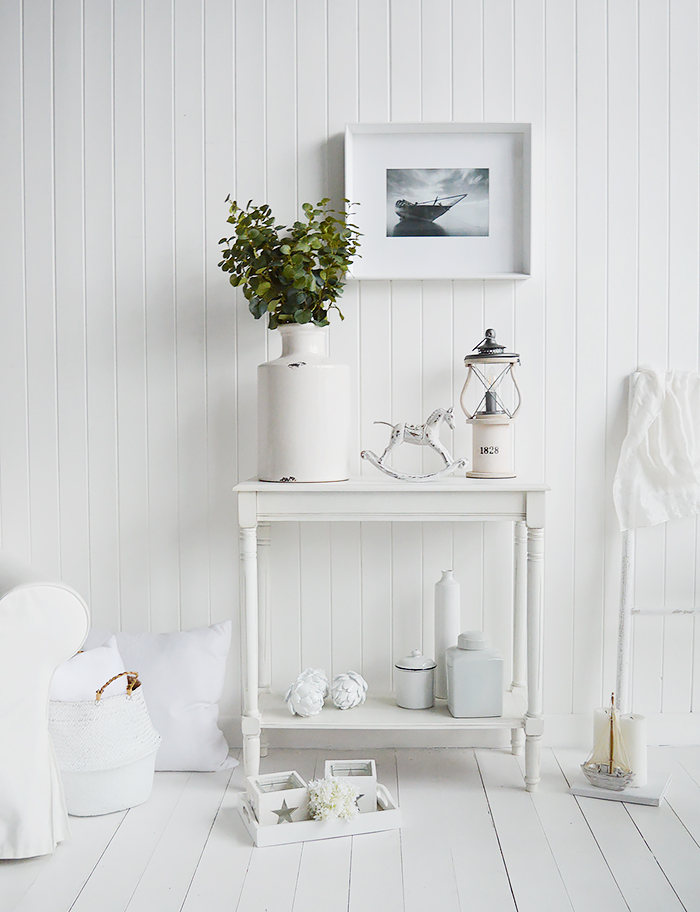 Peaceful and calming, a white living room with our Colonial console table £100 and white home accessories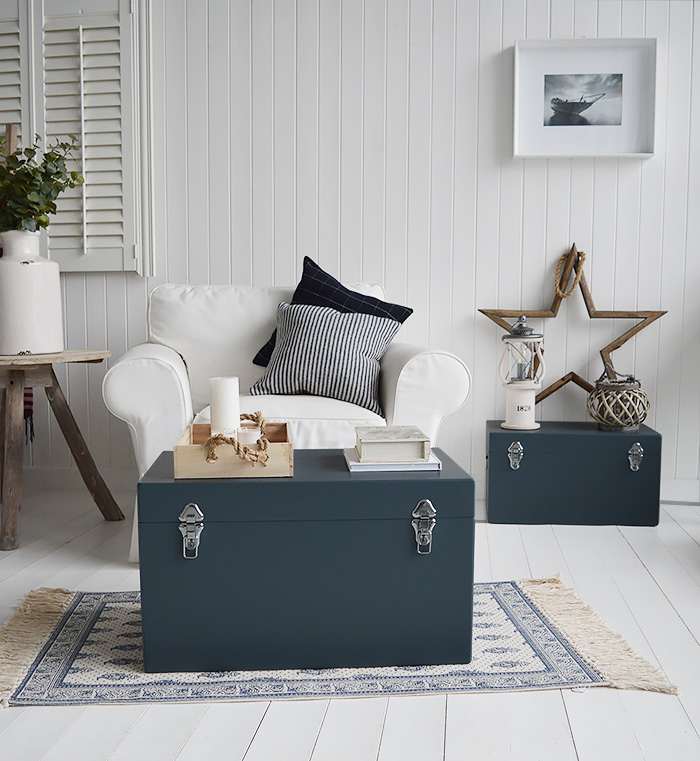 Our set of 2 Newbury trunks are perfect for the living room, a coffee table and side table with masses of storage for £79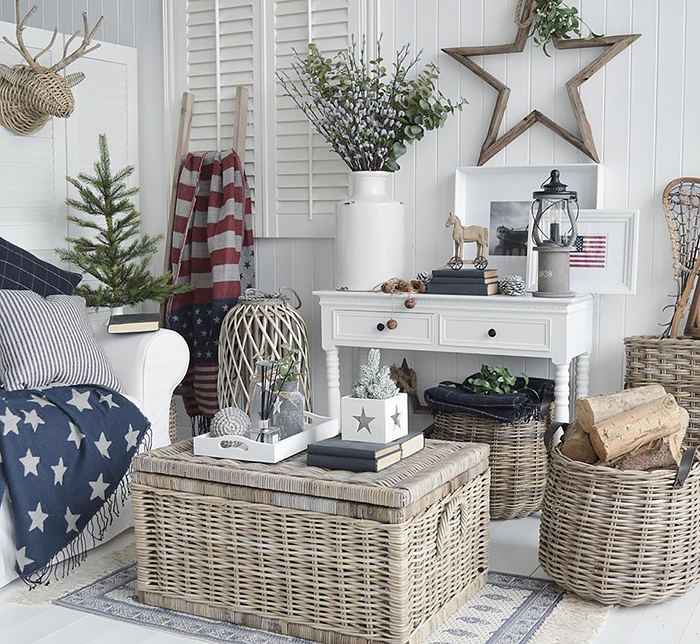 New England decor in a living room full of character in a traditional stars and stripes american home interior. Furniture and accessories from The White Lighthouse
Get the look... 
New England Console Table £169
Seaside coffee table £99
Casco Bay Basket £43
Americal Flag Throw £19
Tall Lantern £35
Hamptons Rug £26
Large Vase £42
Stars £45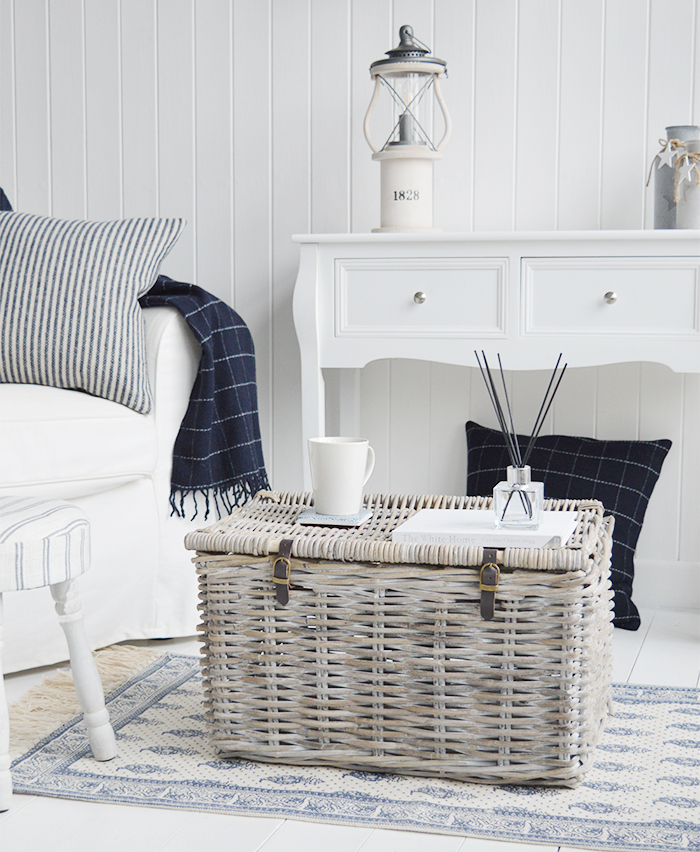 Our Harrow grey washed basket £62.50 as a coffee table
with our new Hampshire cushions 
and Falmouth white console table £115
____________________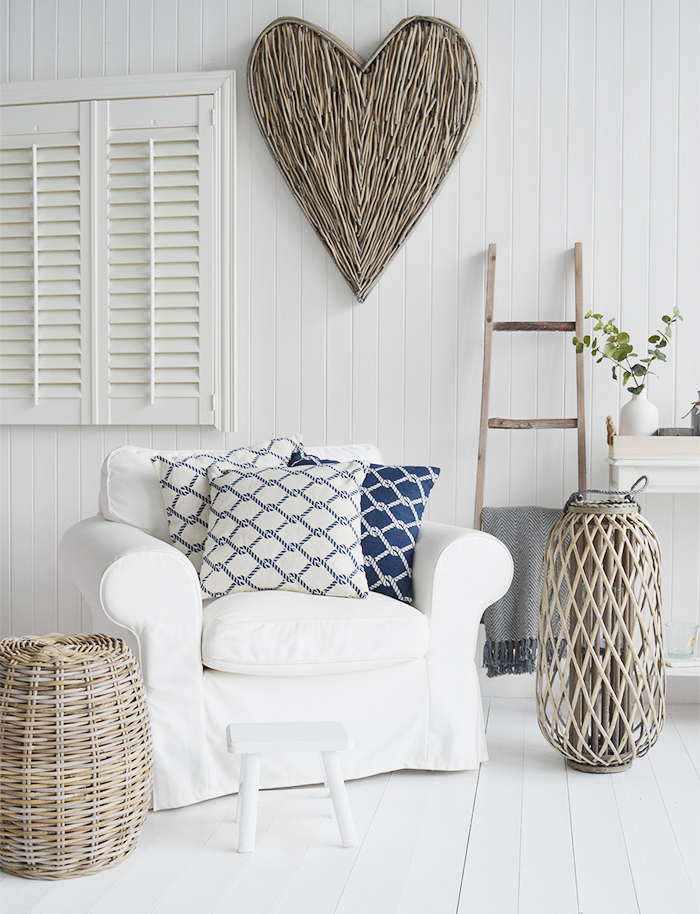 A subtly decorated coastal living room in traditional colours and natural materials to add texture and interest. 
Get the look...
Oversized willow lantern £39
Driftwood Ladder £55
Willow stool / Side table £55 
Cushions from £15
Colonial white console £100
Grey Willow Heart £48
________________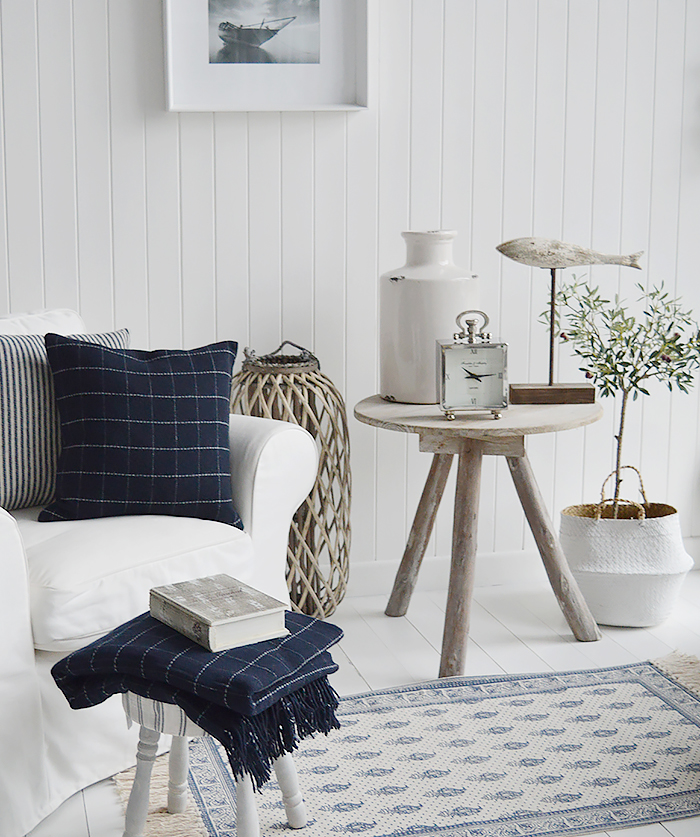 Driftwood grey table £85 with Hampshire cushions £15 and throw, Hampton rug £26 and extra large vase £42.50. A touch of the Hamptons style for a bright and light living room which has a sophisticated feel with slight hint of coastal that comes across effortless and calming
________________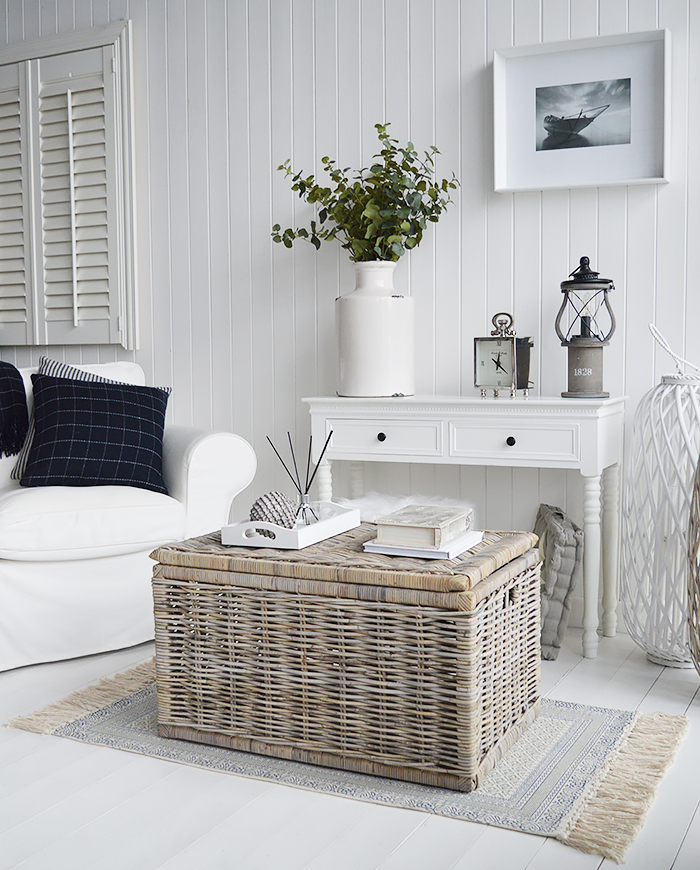 A The Seaside coffee table in a white living room with touches to add interest and texture with soft furnishings and natural materials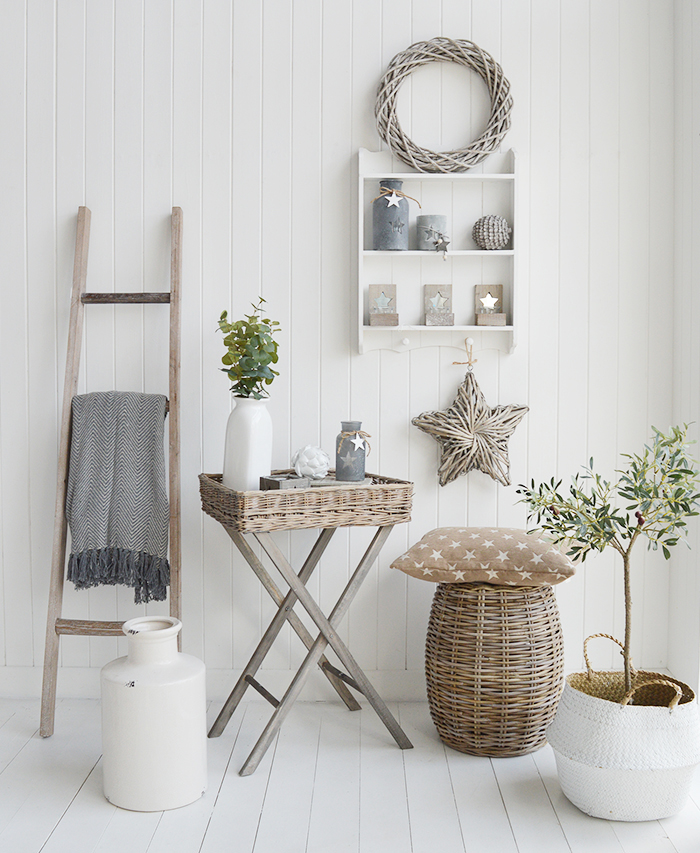 A cosy cottage living room...
Cornwall Folding willow table £36
Casco Bay Stool £58
Driftwood Ladder £55
Provincetown Shelf £35 - SOLD OUT
Olive Tree £55
___________________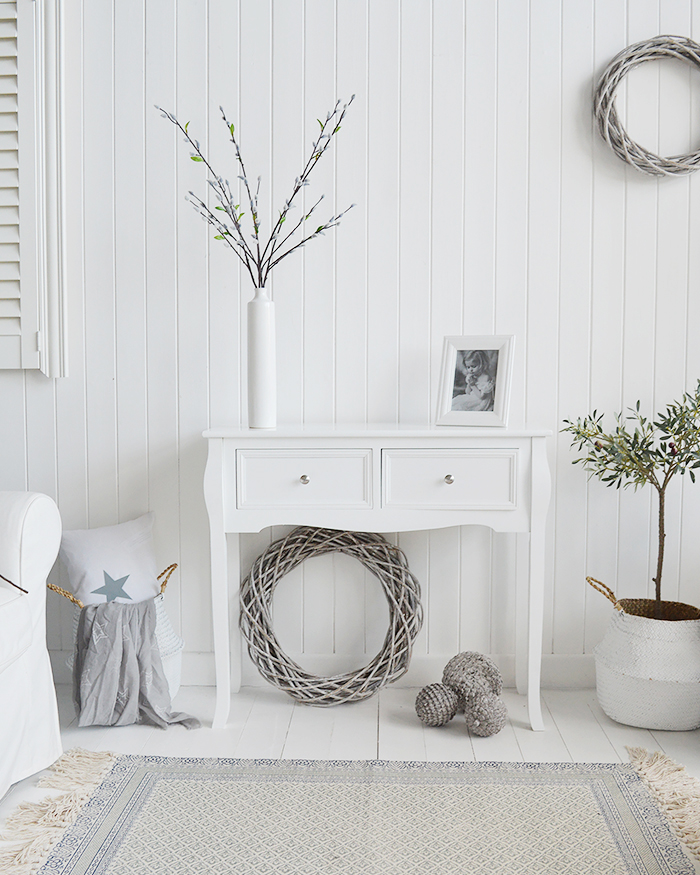 The Falmouth white console table to perfect for display and storage in the living room £115
___________________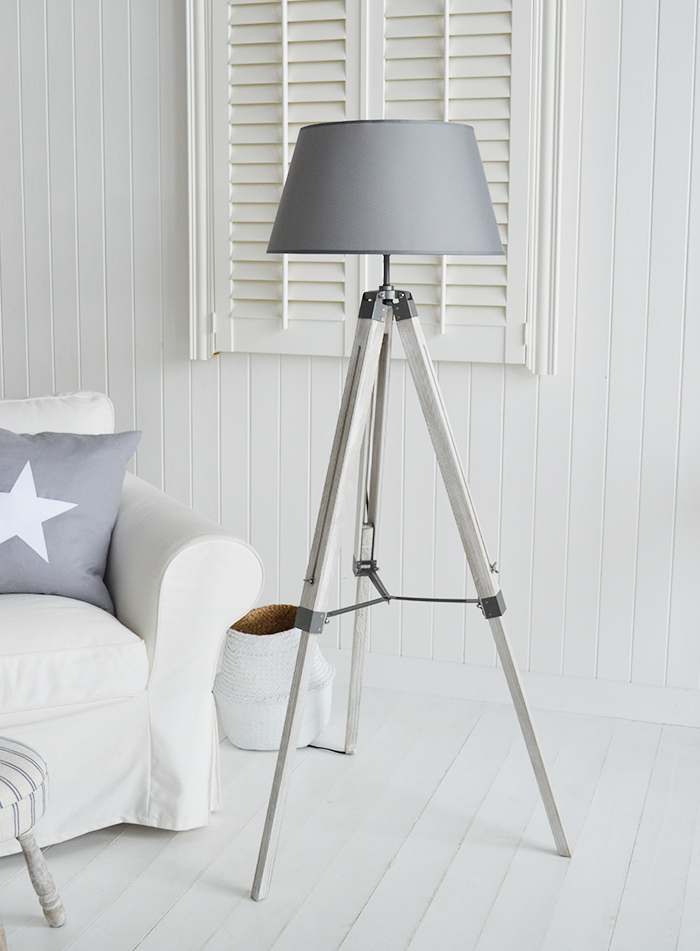 Our grey Lexington lamp is a stunning centre piece in the living room
Get the look...
Lexington Grey Lamp £79
Driftwood Ladder £55
Herringbone throw £17
__________________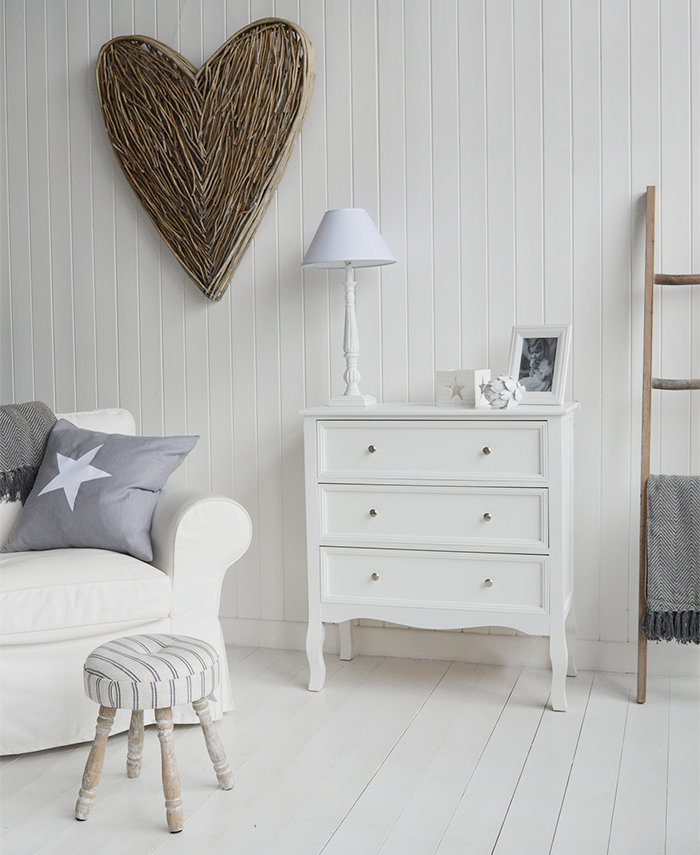 Our Camden white chest of drawers out of stock
Get the look
Large Grey Willow Heart £48
Long Island Stool £29.50 
Driftwood Blanket Ladder £55 
Vases, Jars, Photo Frames and Accessories from £4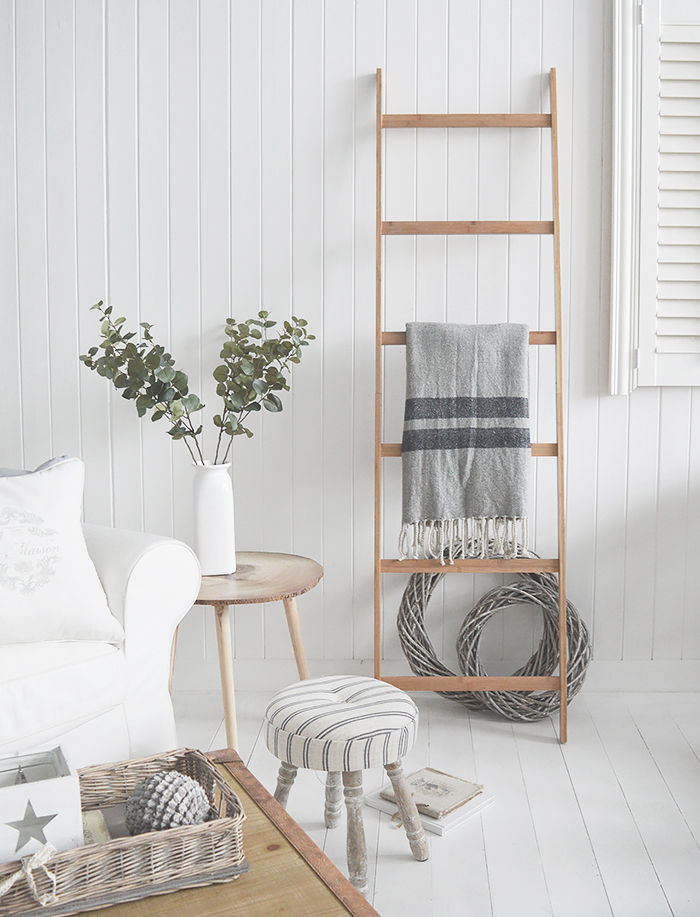 The natural Bamboo ladder is ideal as a blanket stand in your living room, £38,
Pictured here along with the Harvard Coffee Table £129,
____________________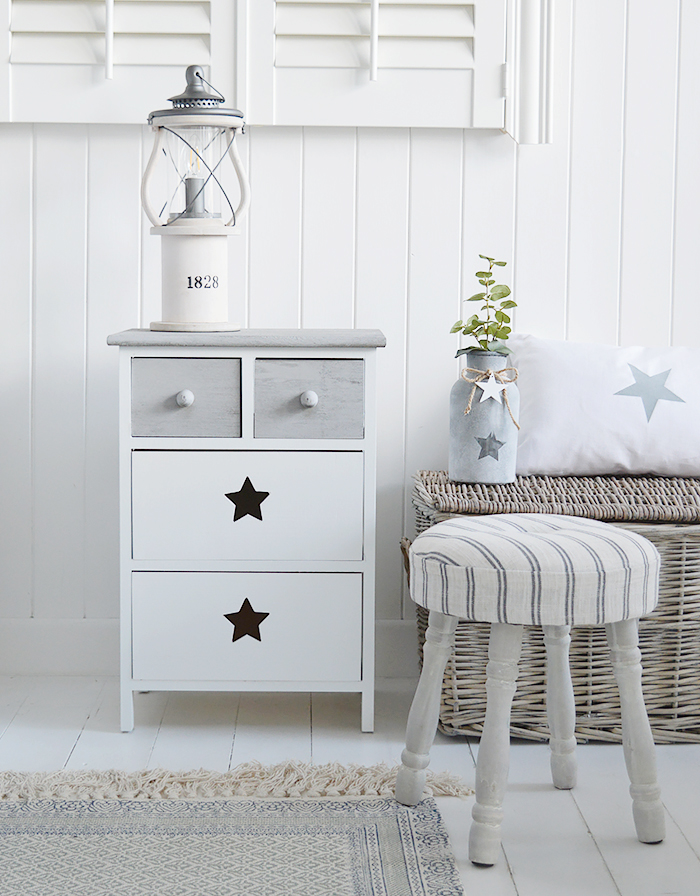 The Plymouth grey and white cabinet £59, an ideal bedside table, shown here with our Hamptons rug, Windsor baskets, Long Island stool, cushions and throws
____________________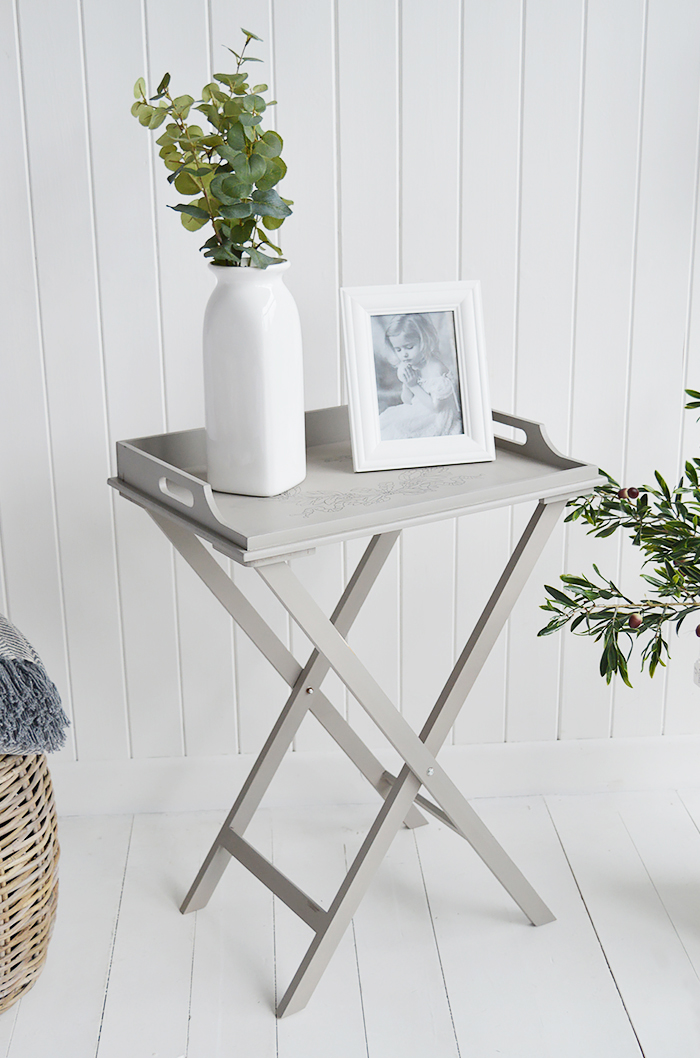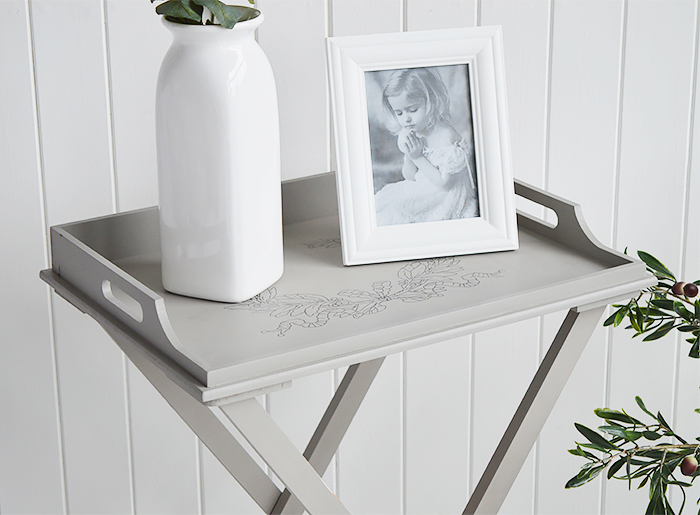 The Harvard folding tray table £49, is a delightful addition to any room in your home. Finished in grey paint, with a hand drawn picture of a wreath, the Harvard would make a perfect side table in the living room or bedside in the bedroom. Ideal for all country, town, coastal and New England styled home interiors
____________________
___________________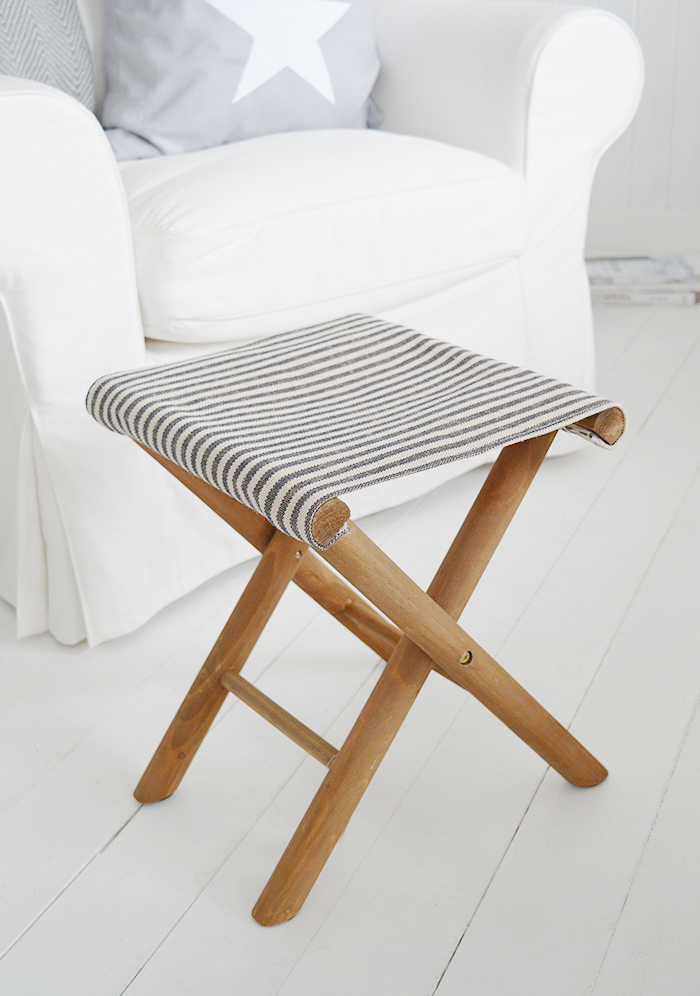 The Peabody small wooden folding stool with heavy striped black, white and linen coloured fabric seat.
The traditional and timeless stripe of the stool add texture and create the laid back feeling of both country and coastal homes, while the wooden legs blend beautifully with our New England style. £27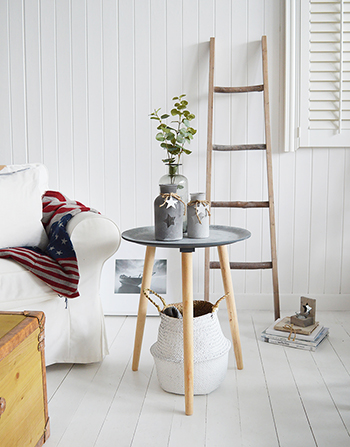 The Boston Bohemian side table £25 with a touch of the New England colours.
Pictured with our home accessores, Lifestyle and  Driftwood Blanket Laddder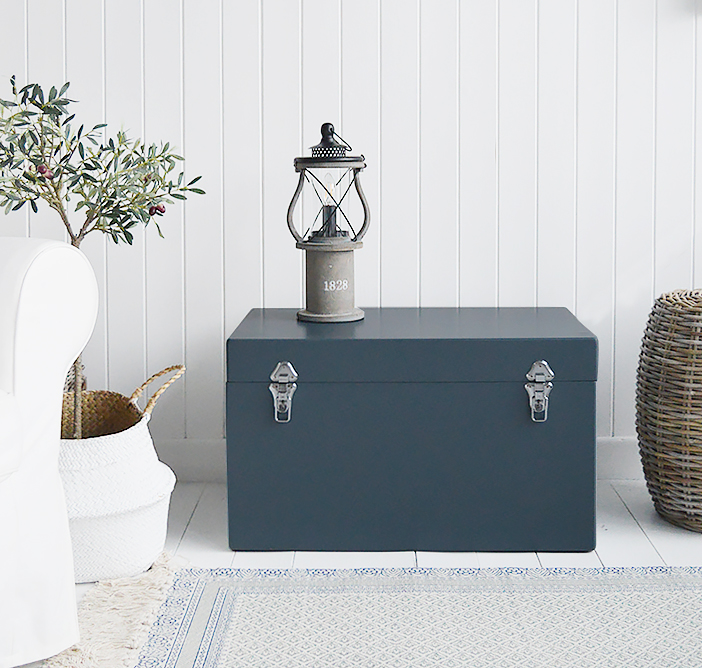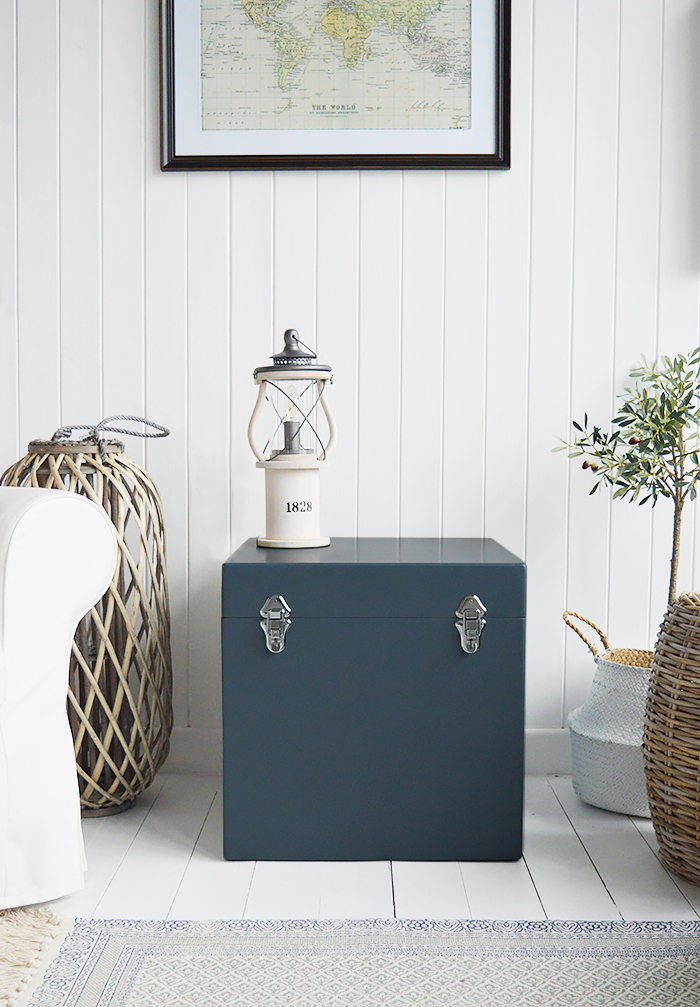 The Newbury set of 2 storage trunks at £79 come in both sqaure and rectange making perfect living room furniture as lamp tables and coffee tables with masses of storage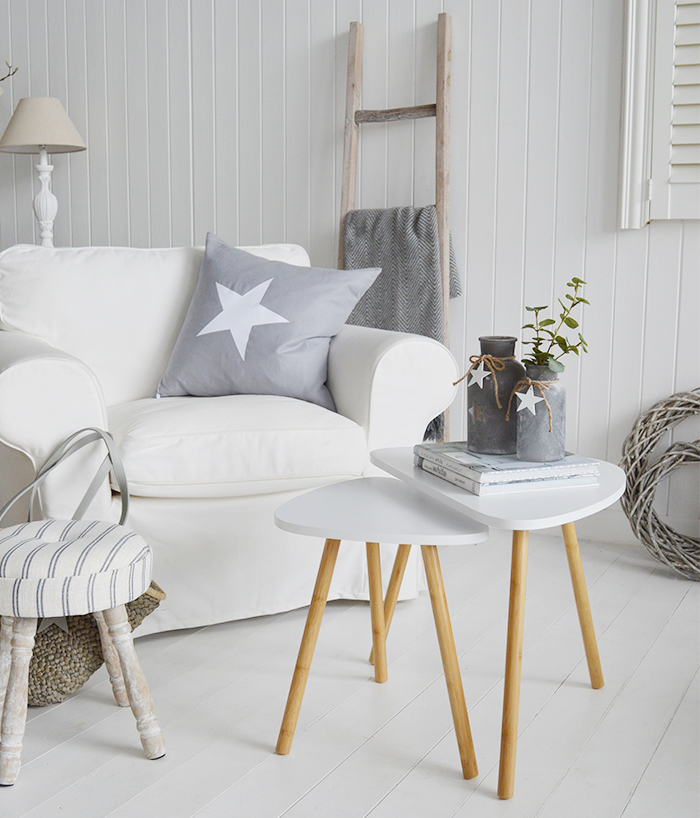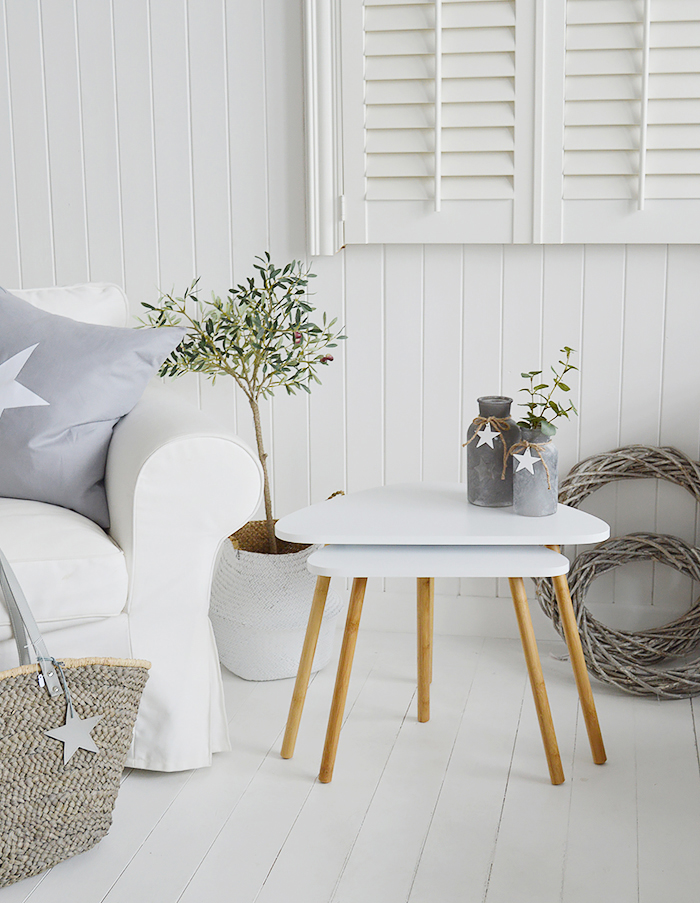 Our Bethel Cove set of two tables £39... use as a side table or coffee table with the two together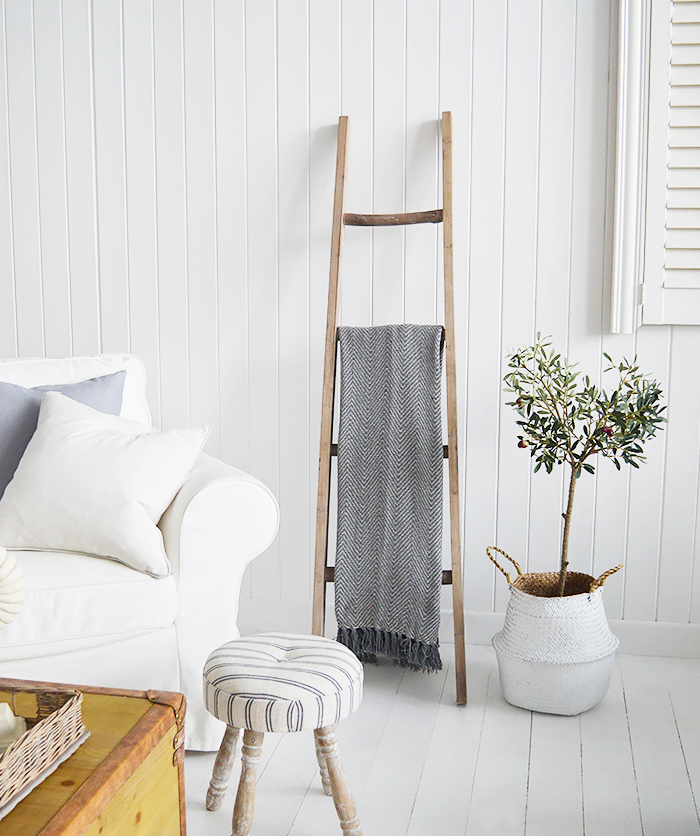 Our driftwood effect blanket ladder in a rustic greyed wood. A great idea to hang quilts, clothes, throws or blankets £58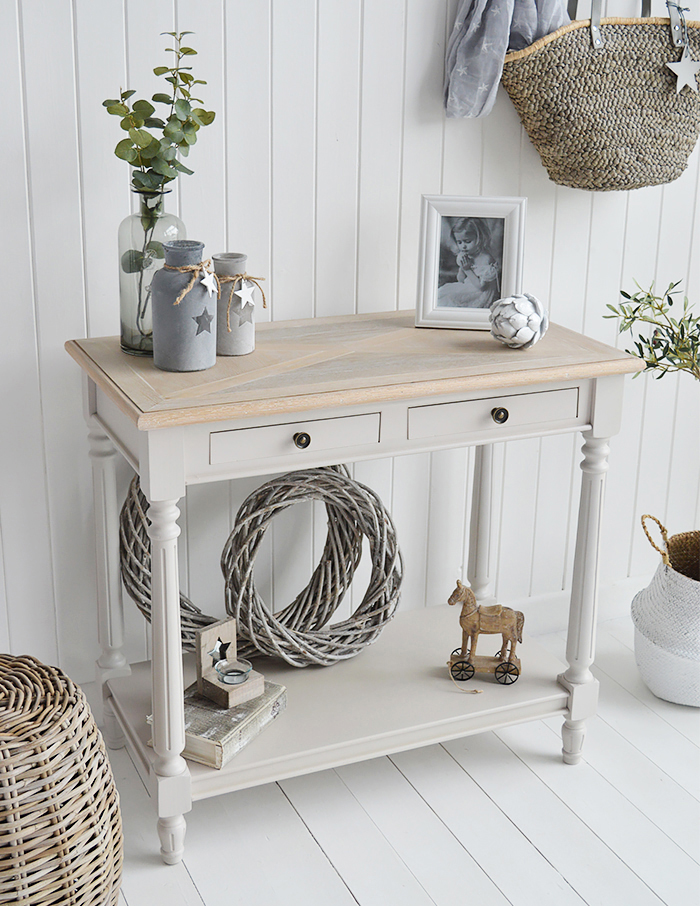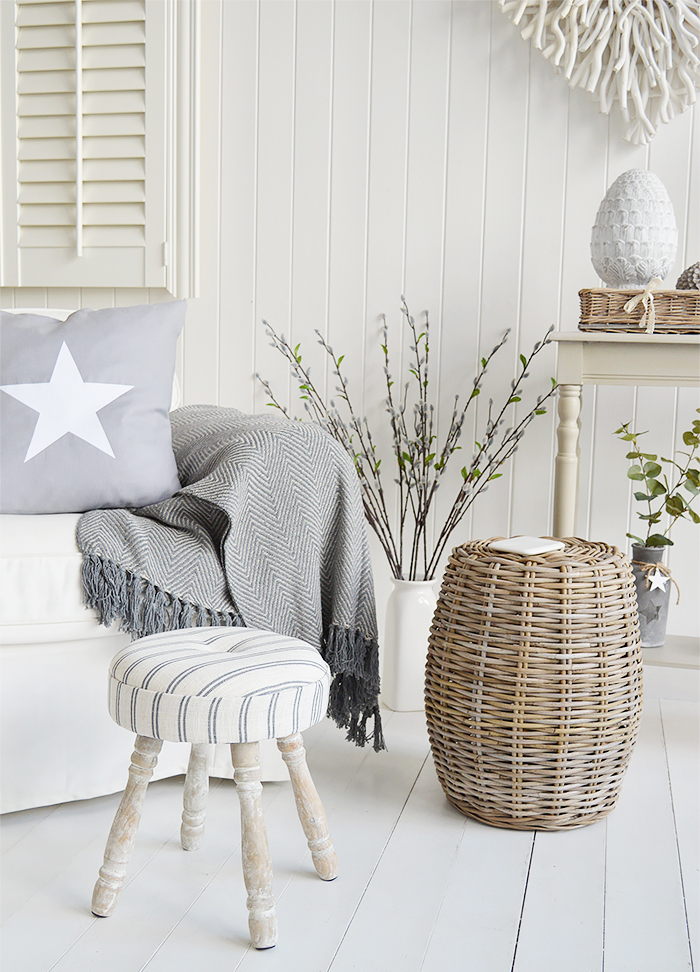 Footstools add extra comfort in your living room as well as the functionality of a side table. We love the texture of the the Casco Bay stool or side table and the striped fabric with the washed legs of The Long Island stool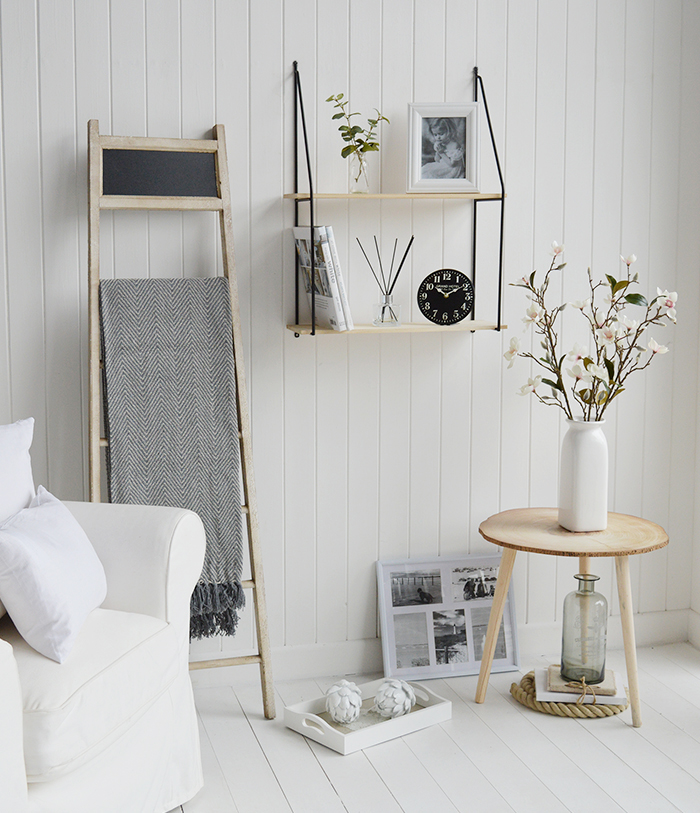 Our Bohemian Boston wall shelf £22 with the  Hartford Nordic tree trunk table £28, Dorchester blantket ladder £38 and home accessories (Click on each linked item to find out more)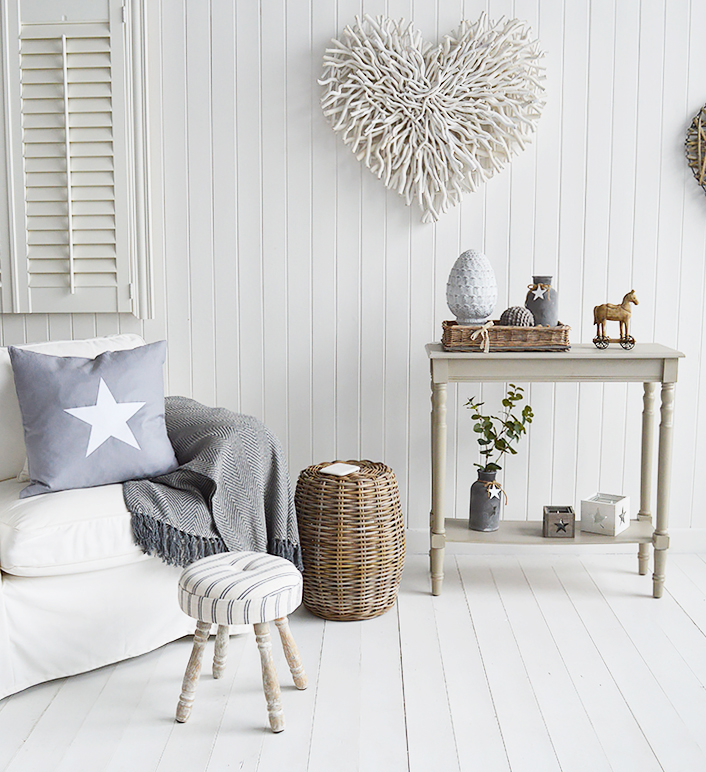 A typical New England styled living room with a comfy white sofa, plump cushions, our Plymouth grey console table with gorgeous home decor pieces and natural Casco Bay side table and Long Island stool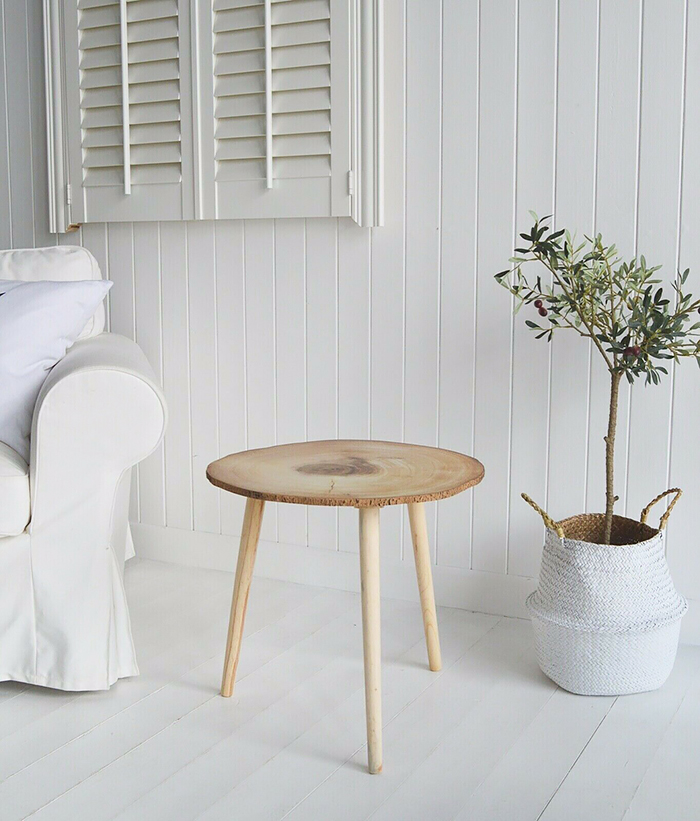 Hartford Nordic style tree trunk coffee, side or lamp table. A striking tripod table for the living room £28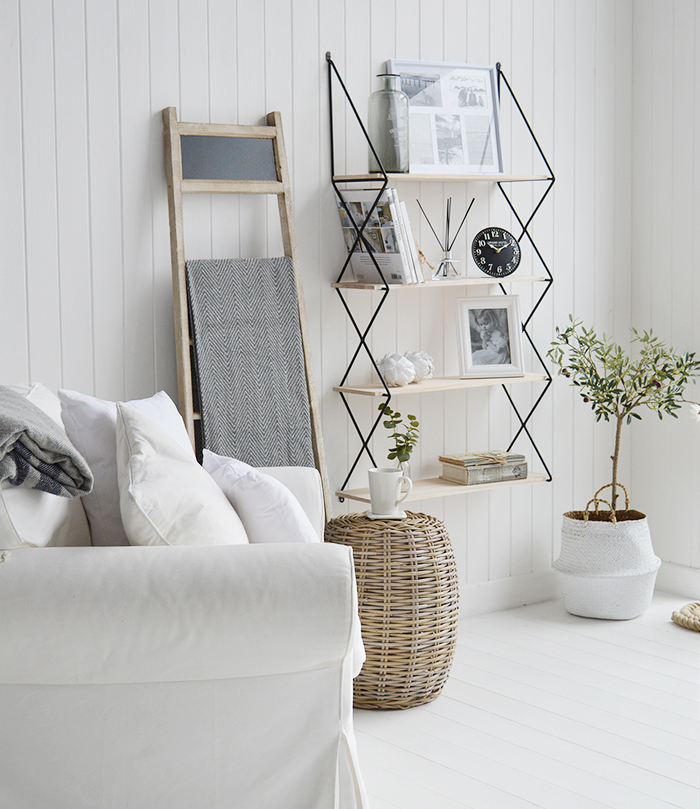 Our Bohemian Boston wall shelf £55 with the  Casco Bay table/ Stool £55, Dorchester blantket ladder £38 Grey Herringbone Balnket £17 and home accessories (Click on each linked item to find out more)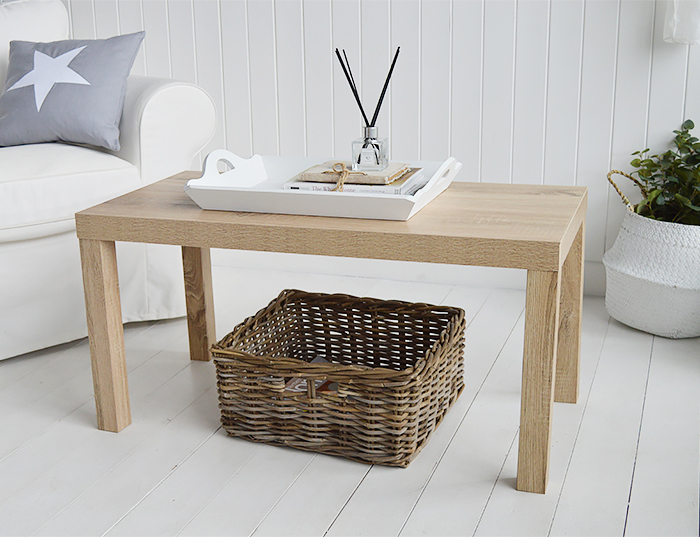 Woodstock Weathered Oak Effect Coffee Table £39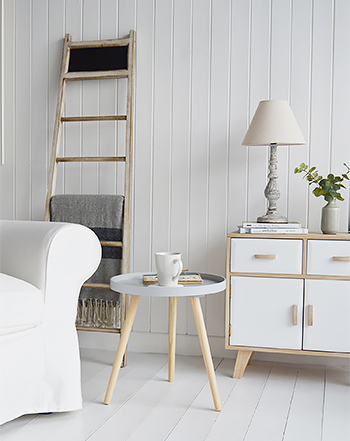 A little scandi style with our Portland Grey table £32, Dorchester ladder £38, Hamptons sideboard £82 and the La Maison table lamp.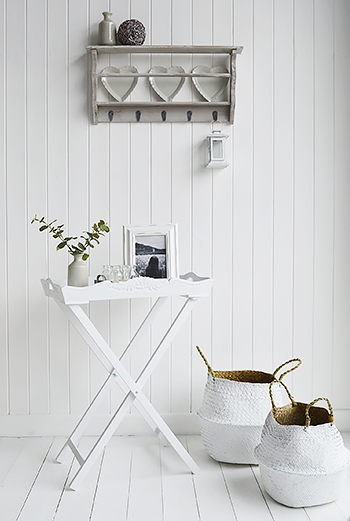 A simple butler tray £42 with Kingston baskets £27... a perfect corner filler for white living room furniture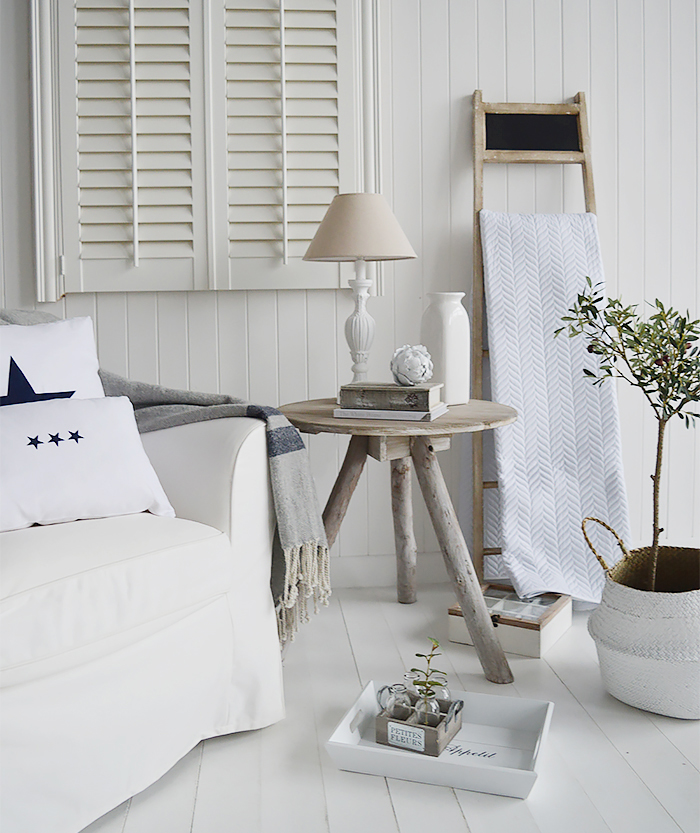 Driftwood grey lamp table for coastal inspired living room furniture and interior £85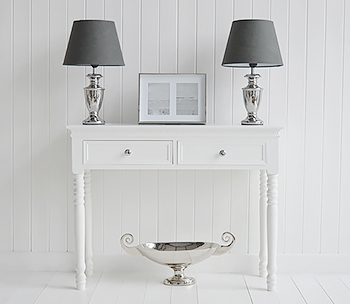 The White New England console table £169 with elegant Kensington table lamps at £32 each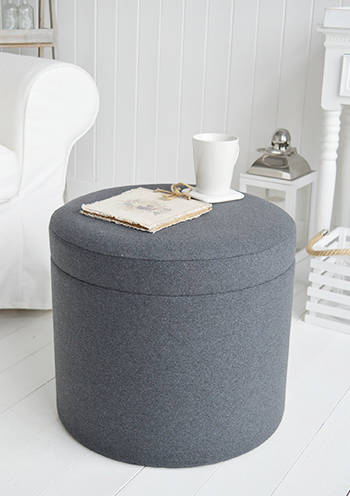 Westhampton grey foot stool which converts to a coffee table with the tray lid £85.. Extra seating and a coffee table in one!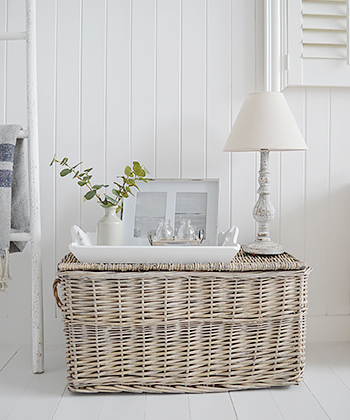 Grey set of storage baskets, can also double as a side lamp table £76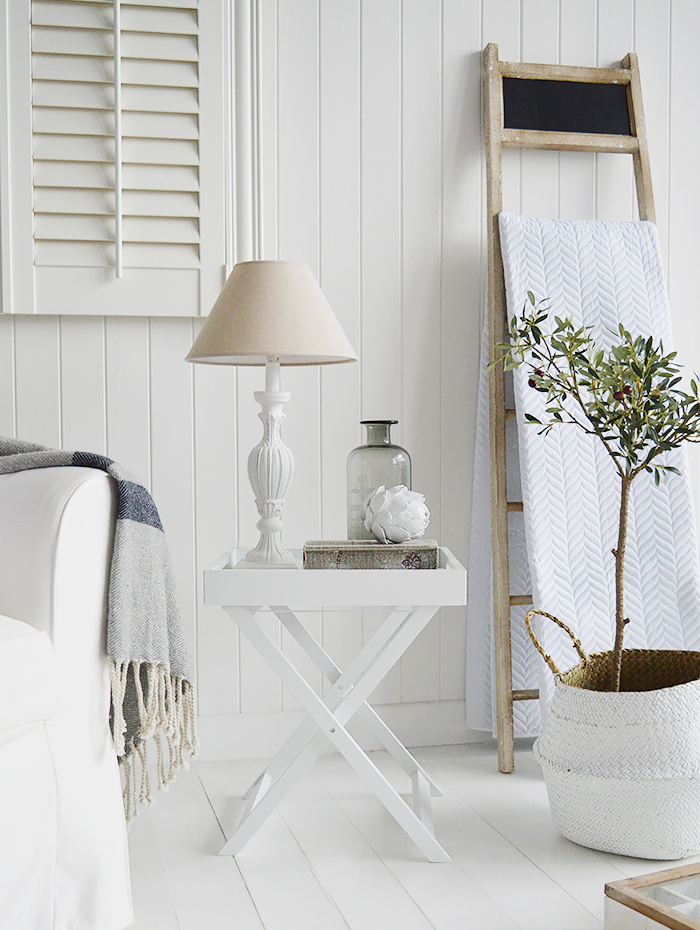 Connecticut white tray table £39 with our Dorchester blanket Ladder £38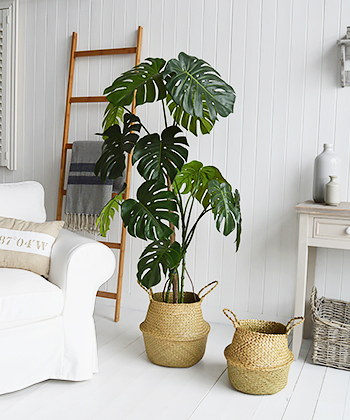 Just lovely, Hove baskets with large artificial plant and our Bamboo ladder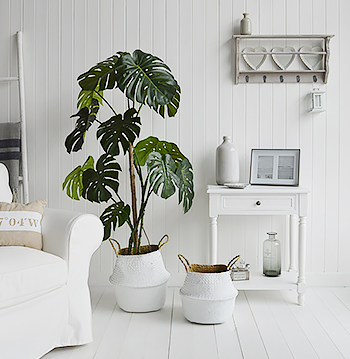 White and green living... Kingston baskets £27 with Cove Bay table £135 with a few of our home decor accessories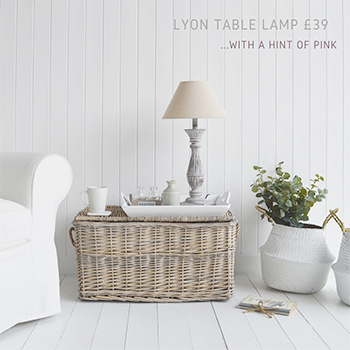 One of the baskets from the of grey lidded set £76 used as a lamp table with our Lyon lamp £39 in hints of pink and grey alongside the Kingston baskets £27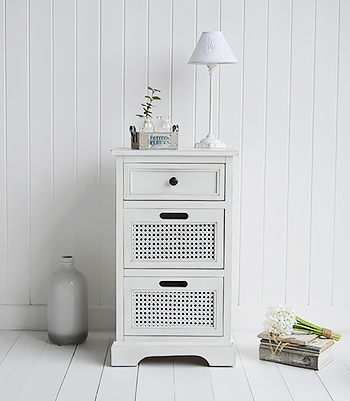 Colonial White lamp table with lots of storage £150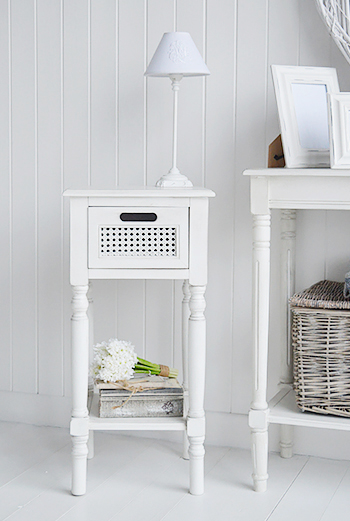 Small Colonial White lamp table £89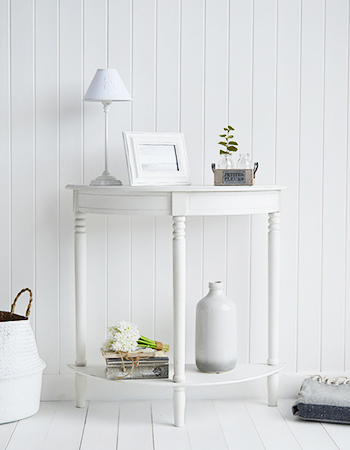 Colonial White Hal Moon narrow table £79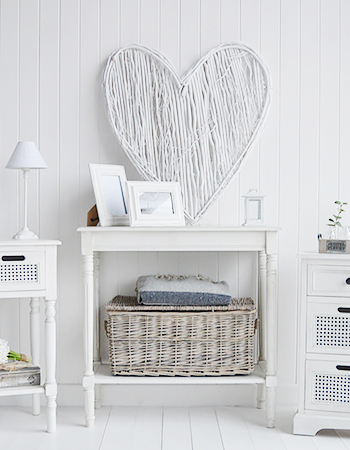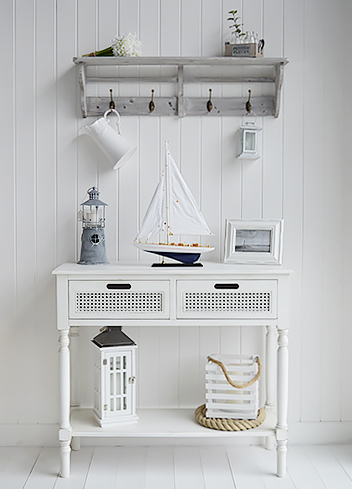 Colonial white console table with drawers in a beach home £125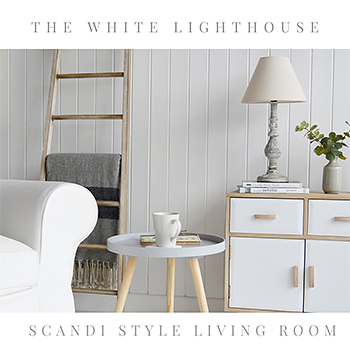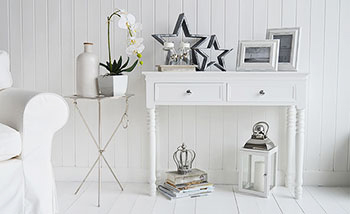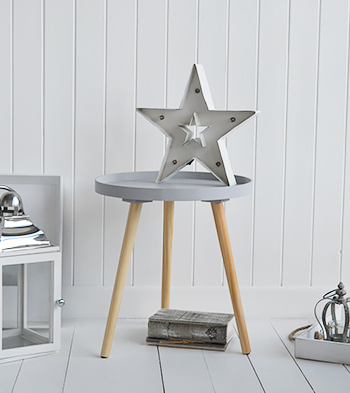 Portland grey small lamp or side table £32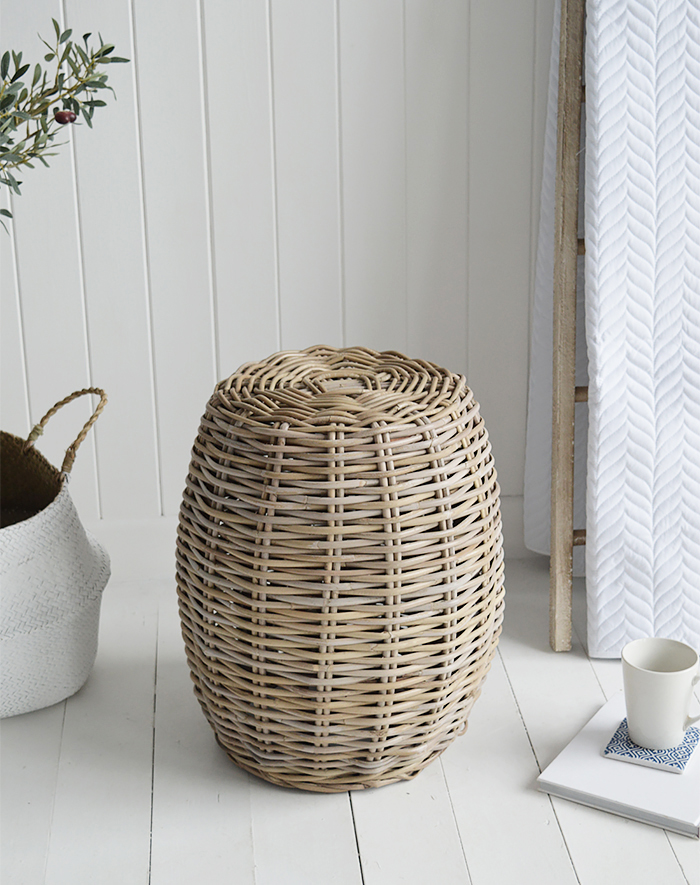 Casco Bay grey willow seat or stool £55