Hallway l Living Room l Bedroom l Bathroom l Accessories l Storage l New Items l Be Inspired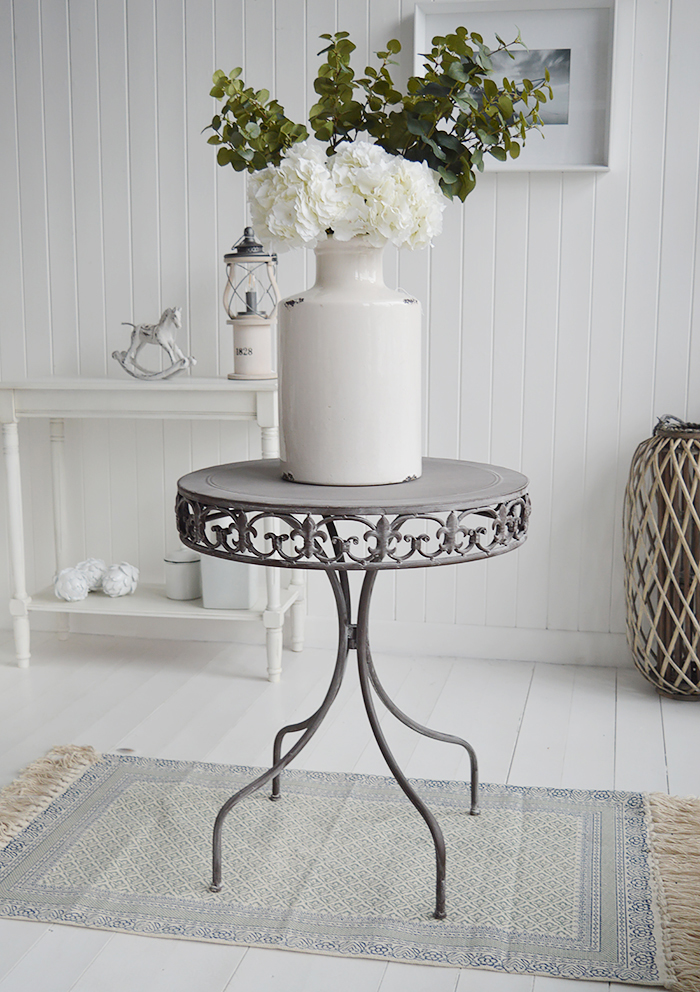 Winchester Grey Table
Our grey Winchester round metal table.
In an aged style the round table with its ornate decorative edging and large diameter make it a perfect addition to a grand entry way with a welcoming bunch of flowers as well as in the the living room as a opulent accent table.
The Winchester table is designed to complement all country, coastal and city home interiors in our famoun New Egland style
Specifications
Height: 72cm
Width:61cm
Depth: 61cm
Simple assembly to attach legs
Price £90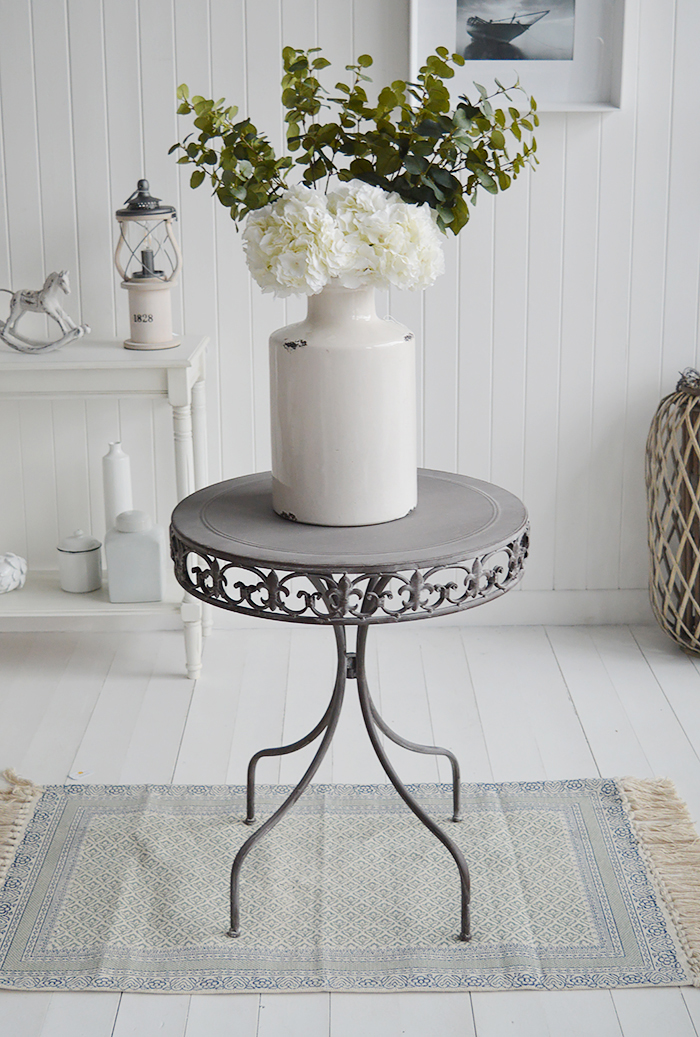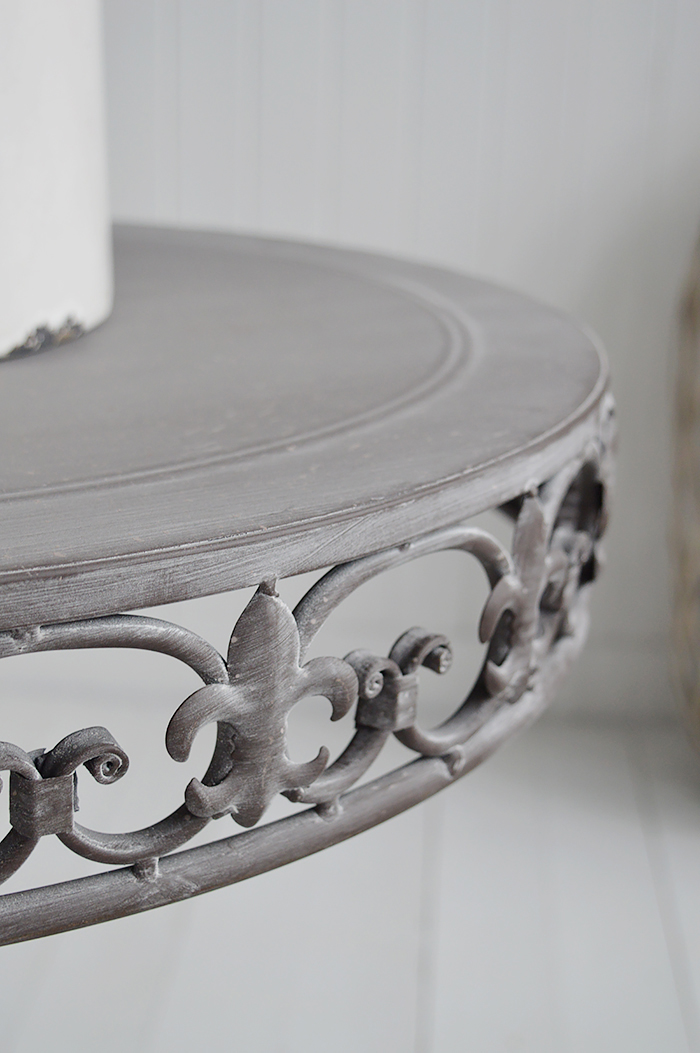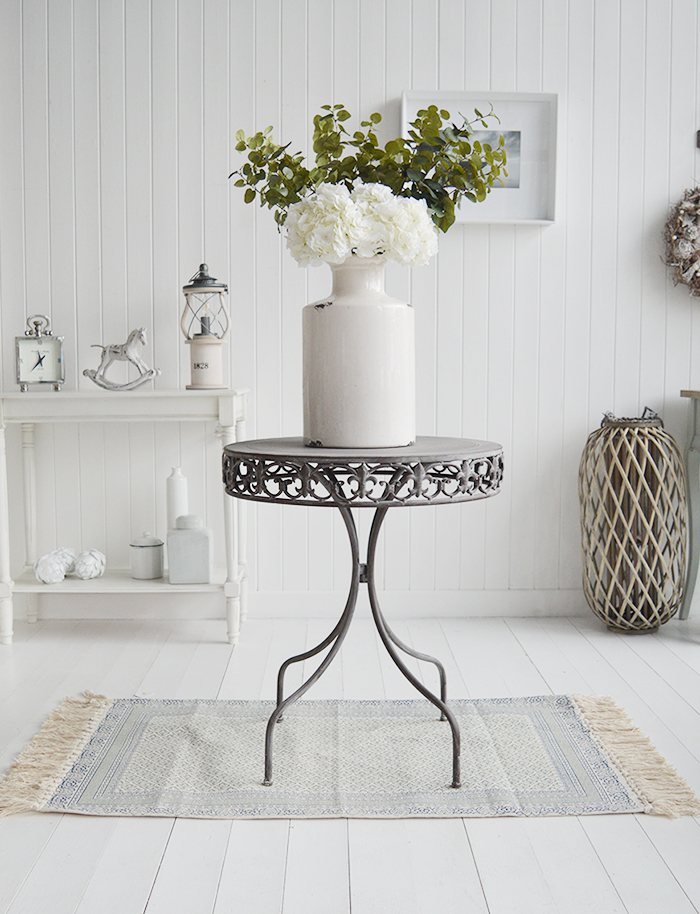 ________________________
The White Lighthouse
Furniture & accessories for the home...
Hallway l Living Room l Bedroom l Bathroom l Accessories l Storage l 
New Items l Be Inspired