Hallway l Living Room l Bedroom l Bathroom l Accessories l Storage l New Items l Be Inspired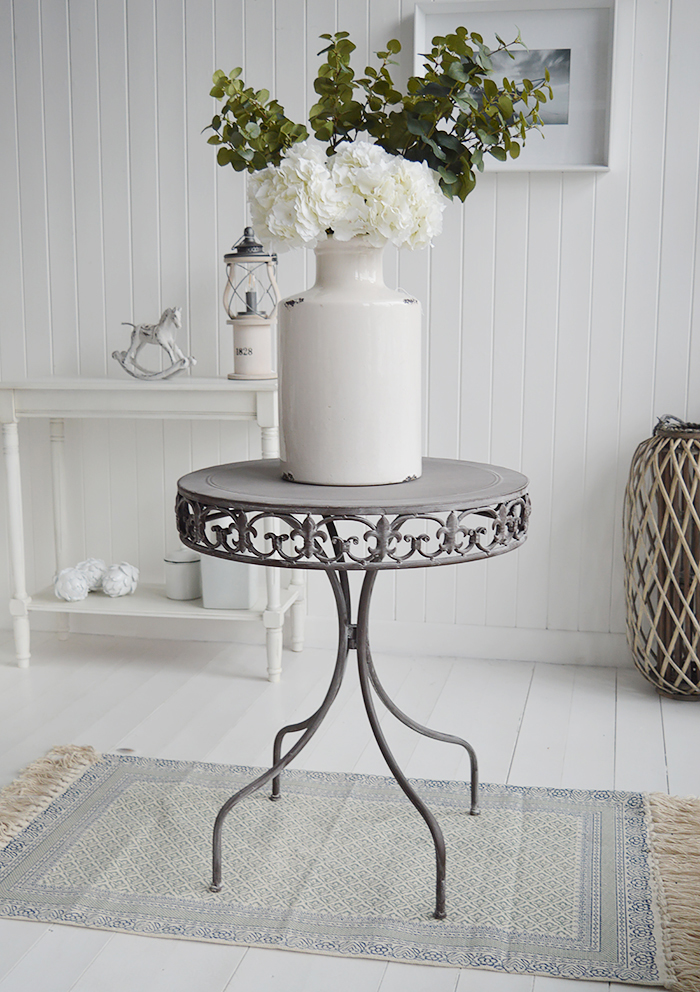 Winchester Grey Table
Our grey Winchester round metal table.
In an aged style the round table with its ornate decorative edging and large diameter make it a perfect addition to a grand entry way with a welcoming bunch of flowers as well as in the the living room as a opulent accent table.
The Winchester table is designed to complement all country, coastal and city home interiors in our famoun New Egland style
Specifications
Height: 72cm
Width:61cm
Depth: 61cm
Simple assembly to attach legs
This mobile website is no longer kept up to date
Please go to to The White Lighthouse website
For all current in stock home decor and furniture please refer to our desktop website https://www.thewhitelighthousefurniture.co.uk/accessories.htm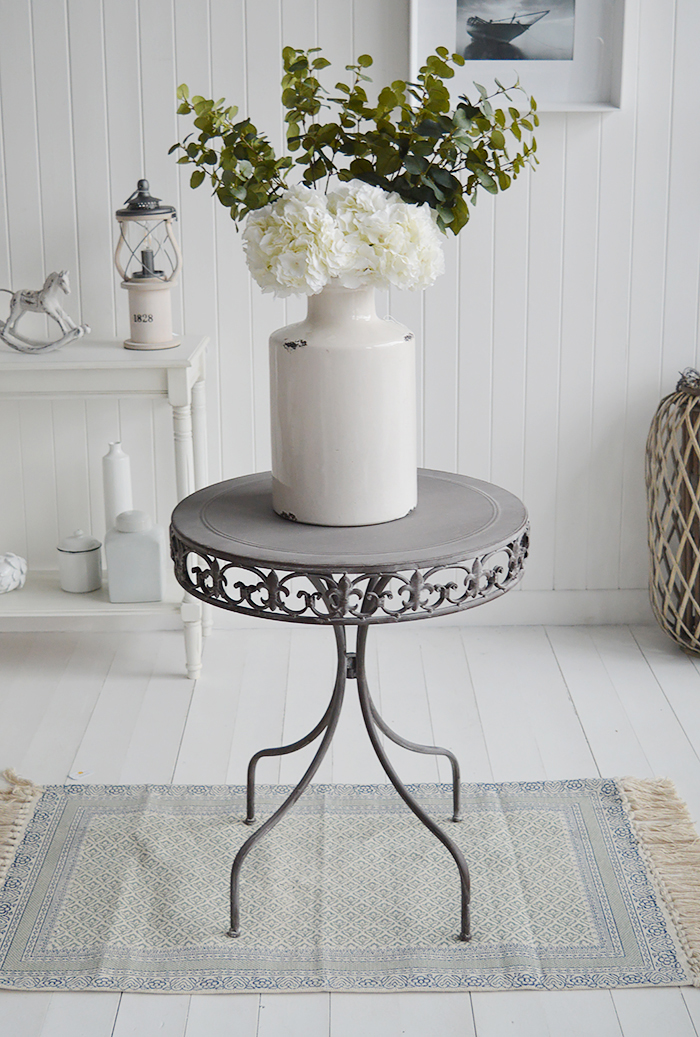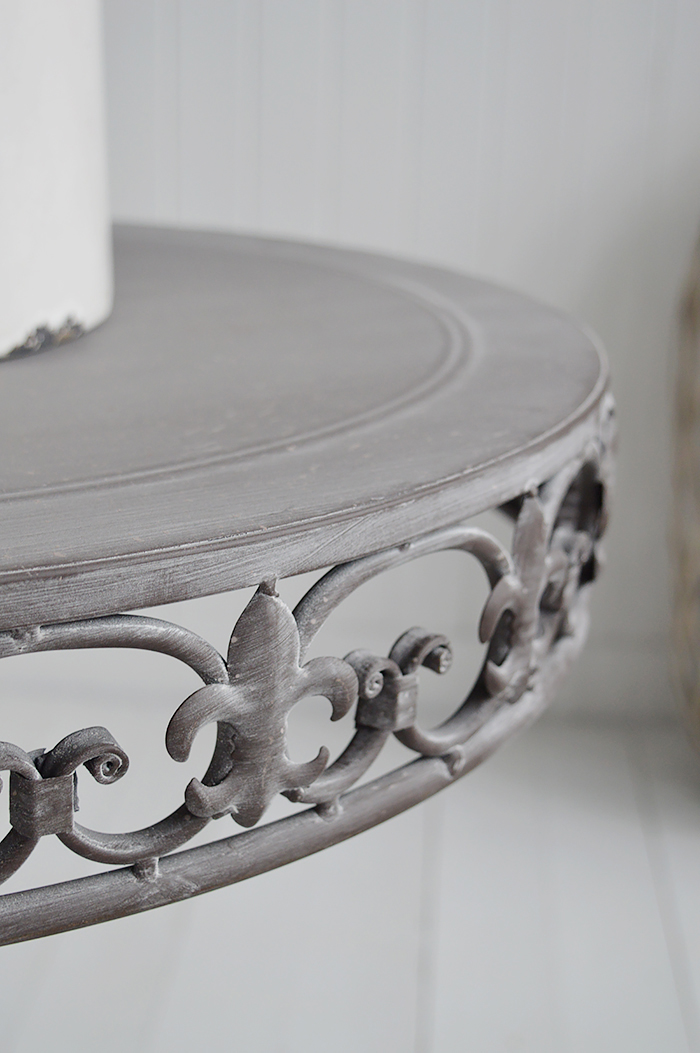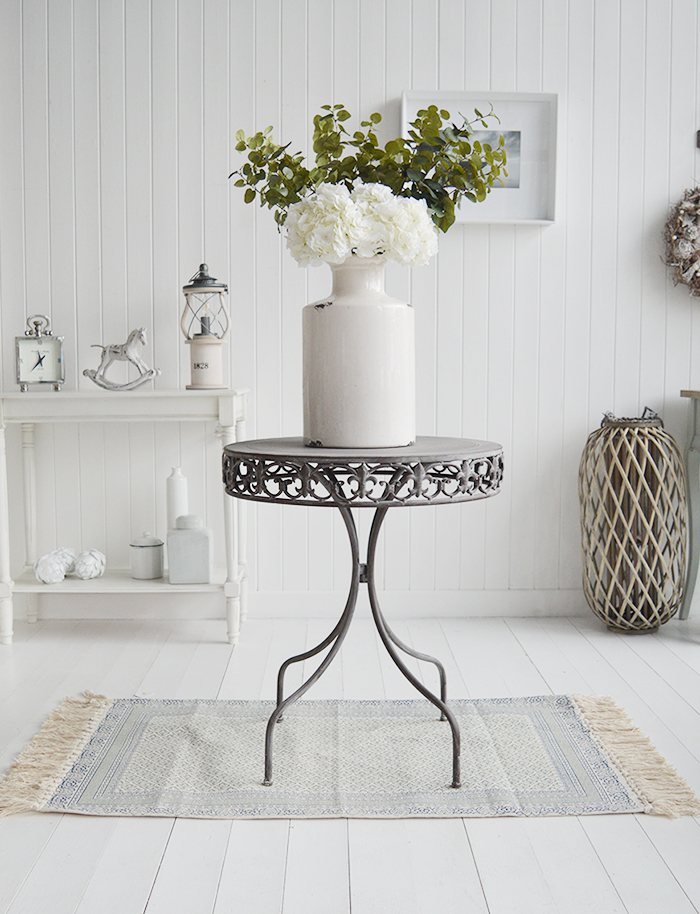 ________________________
The White Lighthouse
Furniture & accessories for the home...
Hallway l Living Room l Bedroom l Bathroom l Accessories l Storage l 
New Items l Be Inspired