Hallway l Living Room l Bedroom l Bathroom l Accessories l Storage l New Items l Be Inspired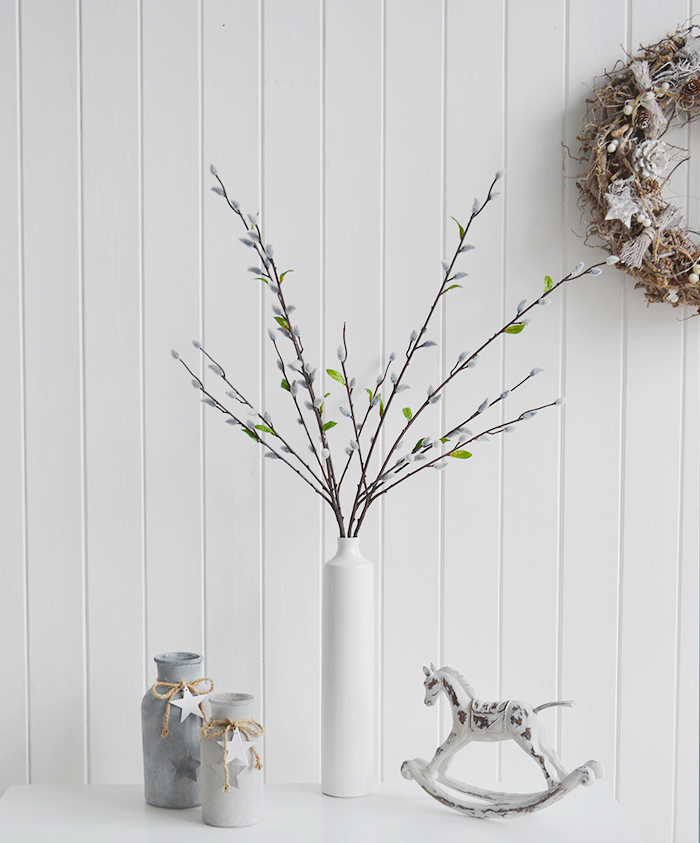 Simple Tall White Vase
A beautifully simple white tall ceramic vase
Tapered at the top in a, shown here with our Eucalytpus stalks , Pussy willow and Palm.
With its simplicity, our white vase perfectly complements any style of home interior.
Specifications
Height: 36cm 
Diameter: 7cm
This mobile website is no longer kept up to date
Please go to to The White Lighthouse website
For all current in stock home decor and furniture please refer to our desktop website https://www.thewhitelighthousefurniture.co.uk/accessories.htm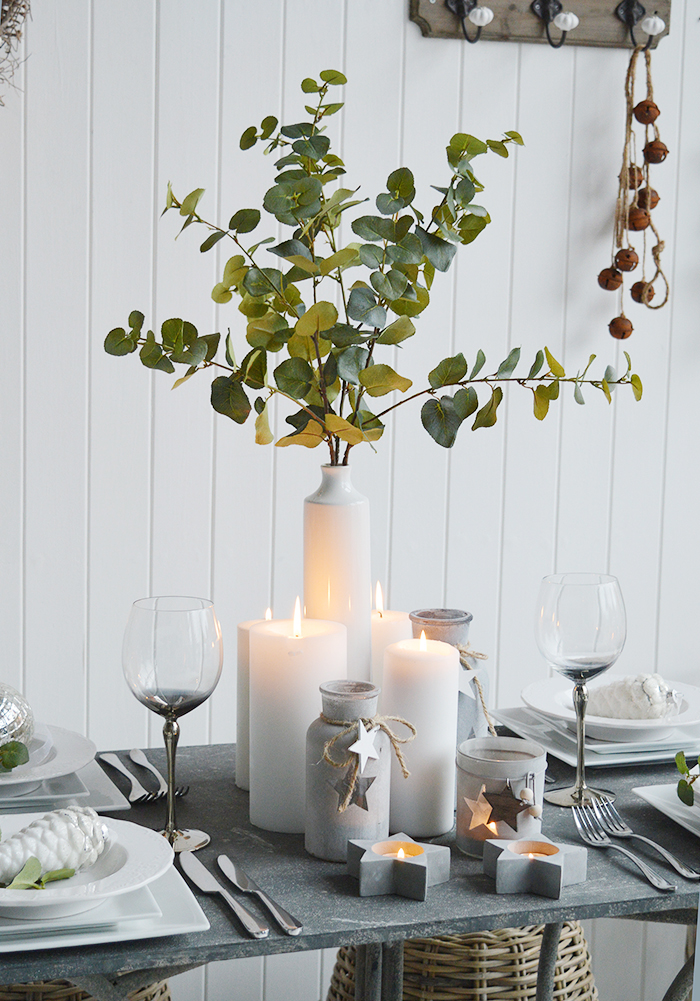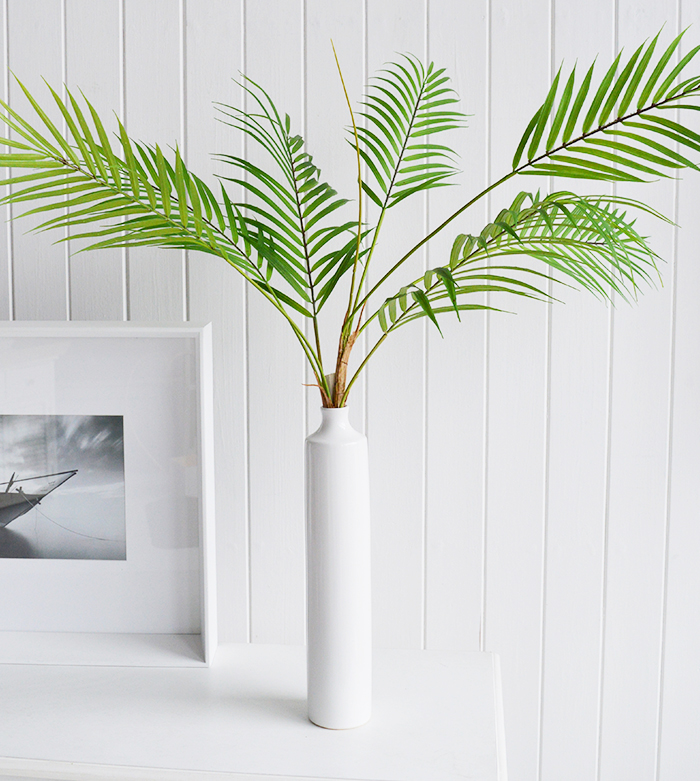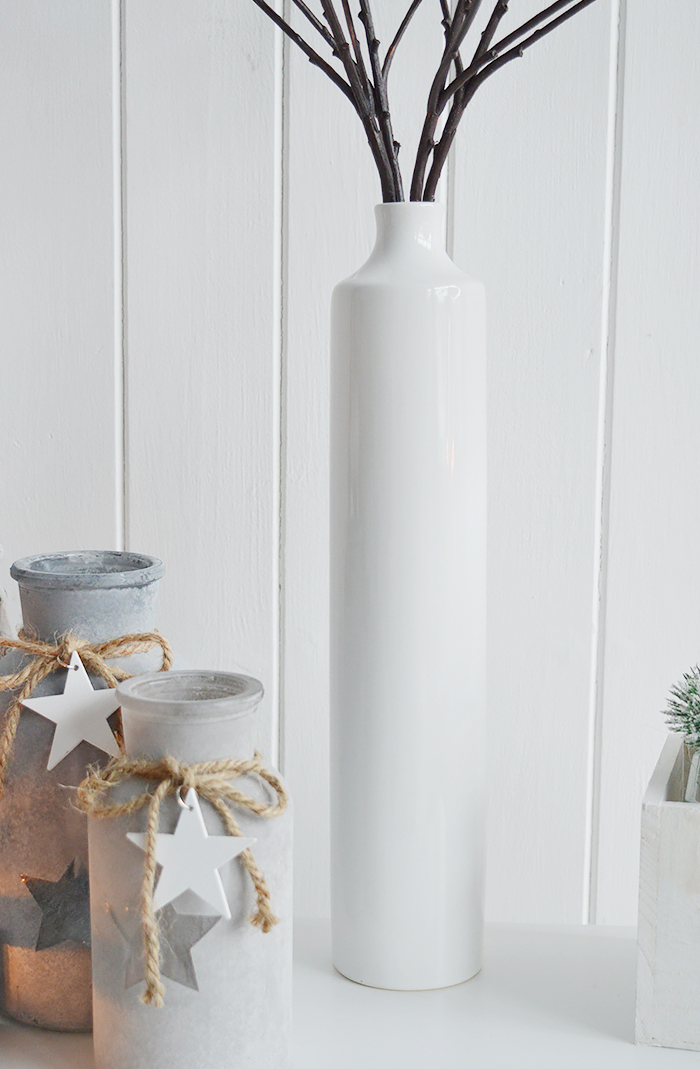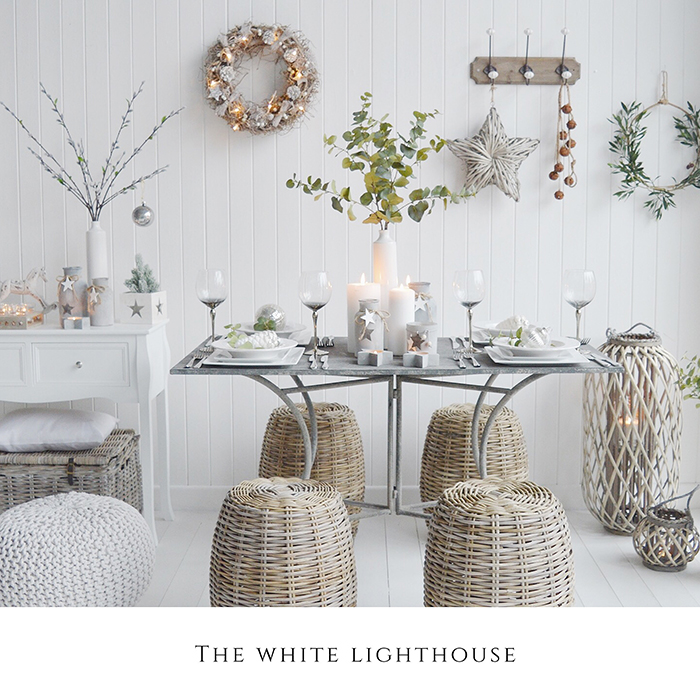 ______________________________________
The White Lighthouse
Online furniture & accessories shop for the home...
New England l Coastal l White l Country
Shop online for furniture with delivery to UK at our online store website: www.thewhitelighthousefurniture.co.uk
Hallway l Living Room l Bedroom l Bathroom l Accessories l Storage l 
New Items l Be Inspired