Hallway l Living Room l Bedroom l Bathroom l Accessories l Storage l New Items l Be Inspired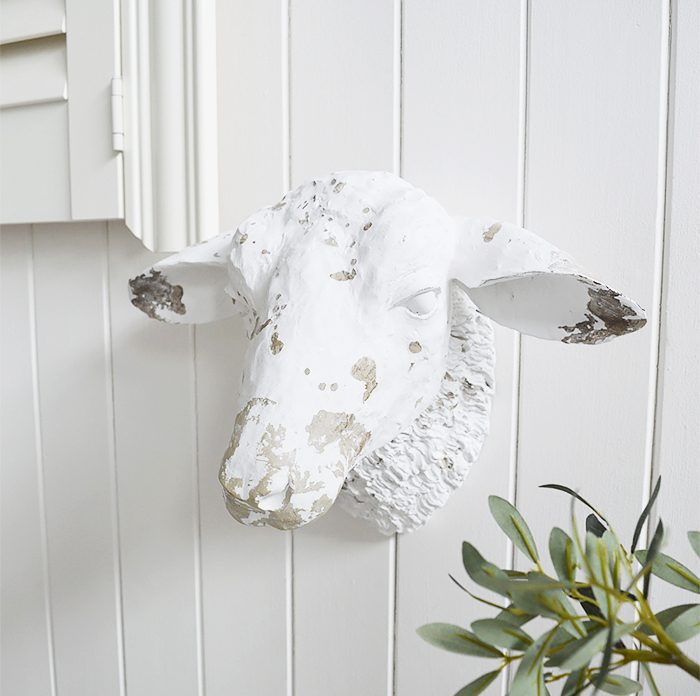 Decorative White Sheep Head Wall Decor
A white decorative sheep head to mount on the wall in a white distressed paint.
Finished in great detail and the approximate size of an actual sheep head, it is a definite talking point and makes a unique and charming piece on the wall in any room.
Comes ready to mount on the wall.
Specifications
Height: 25cm 
Width: 37cm 
Depth: 21cm
Price £32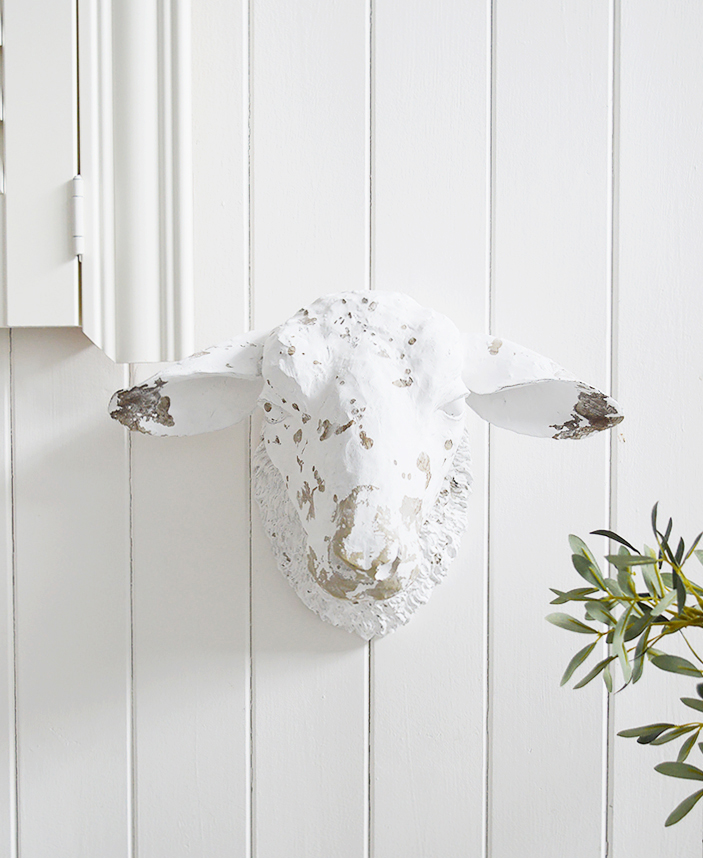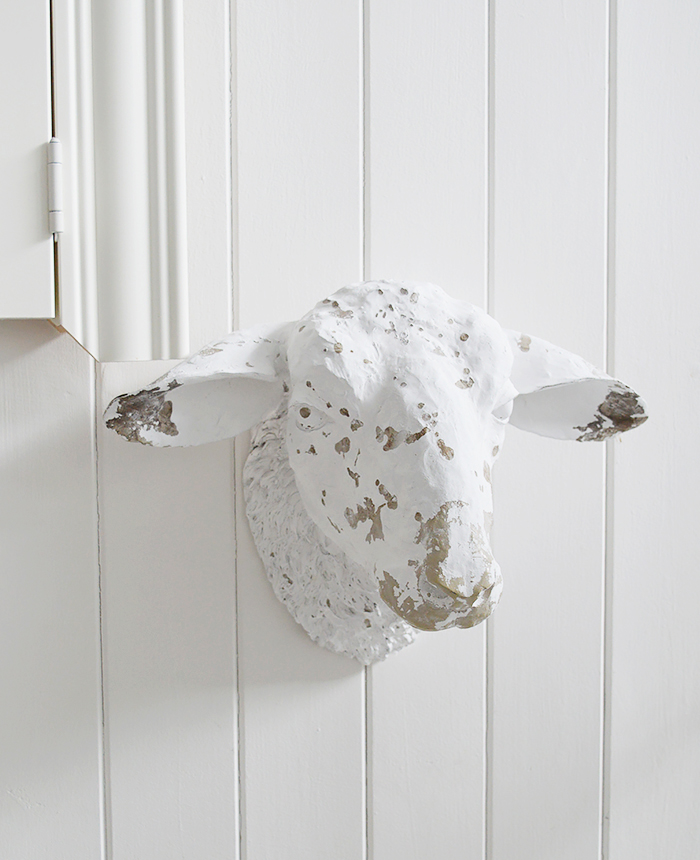 ______________________________________
The White Lighthouse
Online furniture & accessories shop for the home...
New England l Coastal l White l French l Scandi
Shop online for furniture with delivery to UK at our online store website: www.thewhitelighthousefurniture.co.uk
Hallway l Living Room l Bedroom l Bathroom l Accessories l Storage l 
New Items l Be Inspired