Hallway l Living Room l Bedroom l Bathroom l Accessories l Storage l New Items l Be Inspired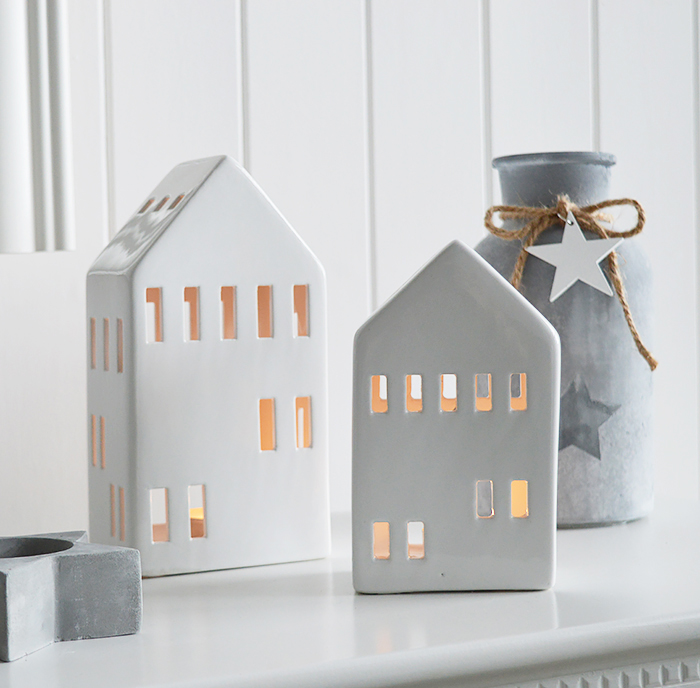 White House Tea Light Holders
Delightful white ceramic house tealight holders
Available in 2 sizes, completely adorable even when the candle is no lit.
The candle holders are in the shape of town houses with multiple windows to the front, back, sides and roof, to let the light shine out.
Candles are not included.
Specifications
Large Town House - Sold Out
Small Town House
Height: 15cm
Width: 9cm
Depth: 6cm
This mobile website is no longer kept up to date. Please vist the desktop website for all in stock items
www.thewhitelighthousefurniture.co.uk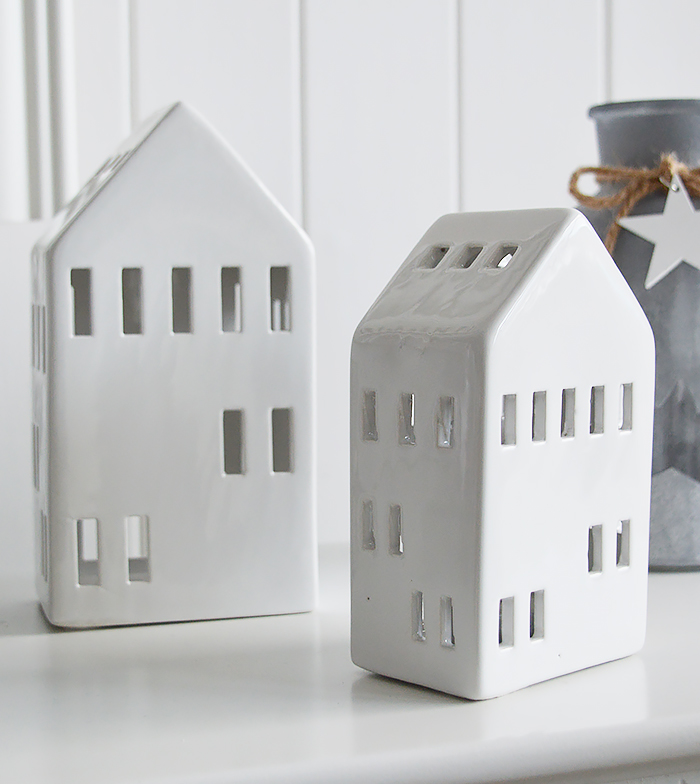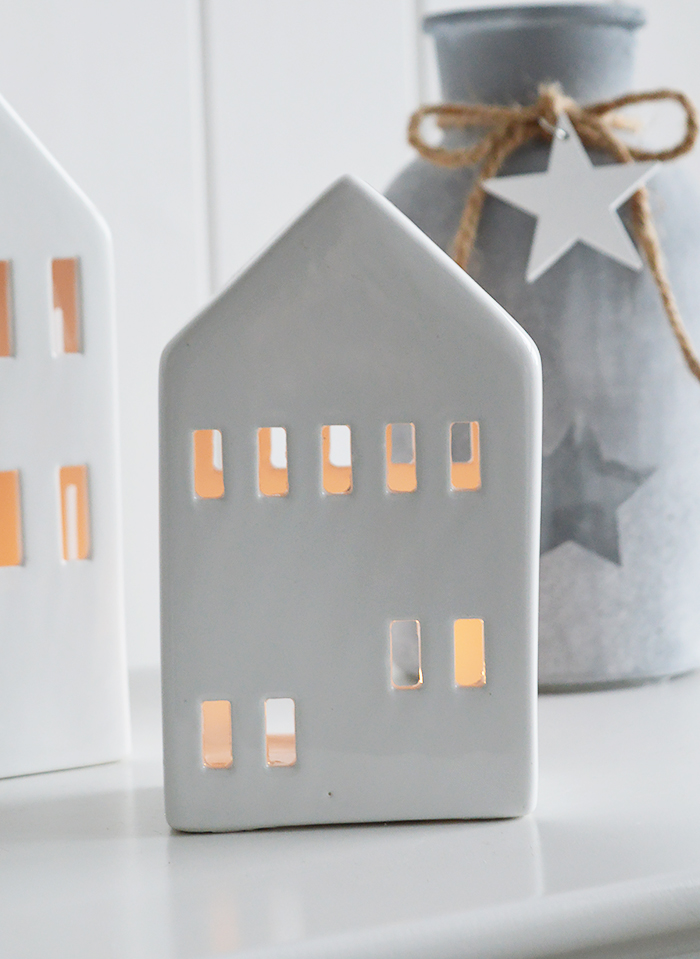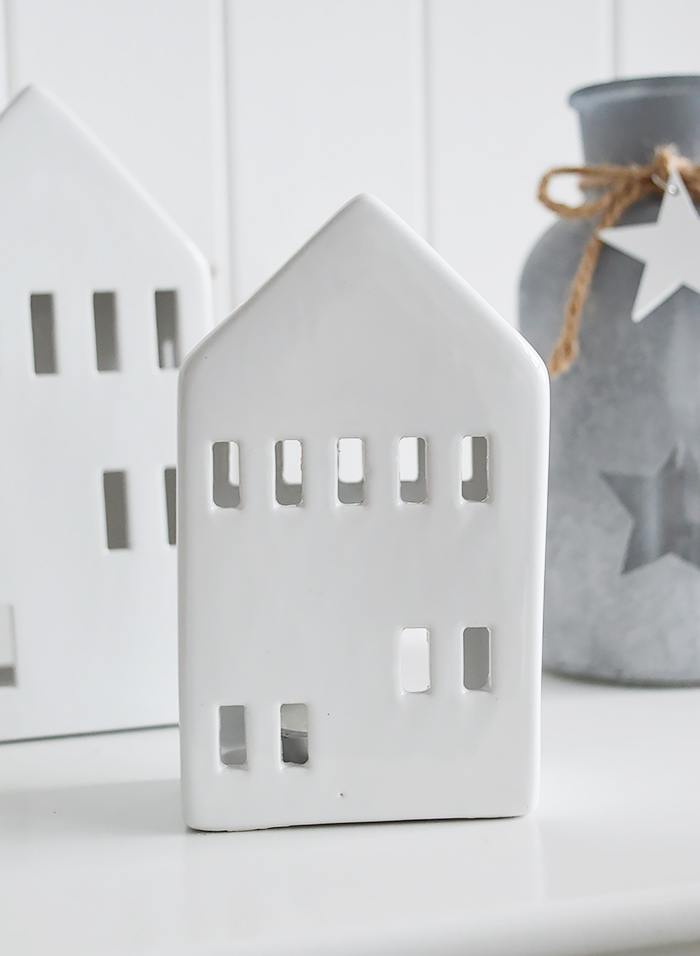 __________________________
The White Lighthouse
Online furniture & accessories shop for the home...
New England l Coastal l White Furniture
Shop online for furniture with delivery to UK at our online store website: www.thewhitelighthousefurniture.co.uk