Hallway l Living Room l Bedroom l Bathroom l Accessories l Storage l New Items l Be Inspired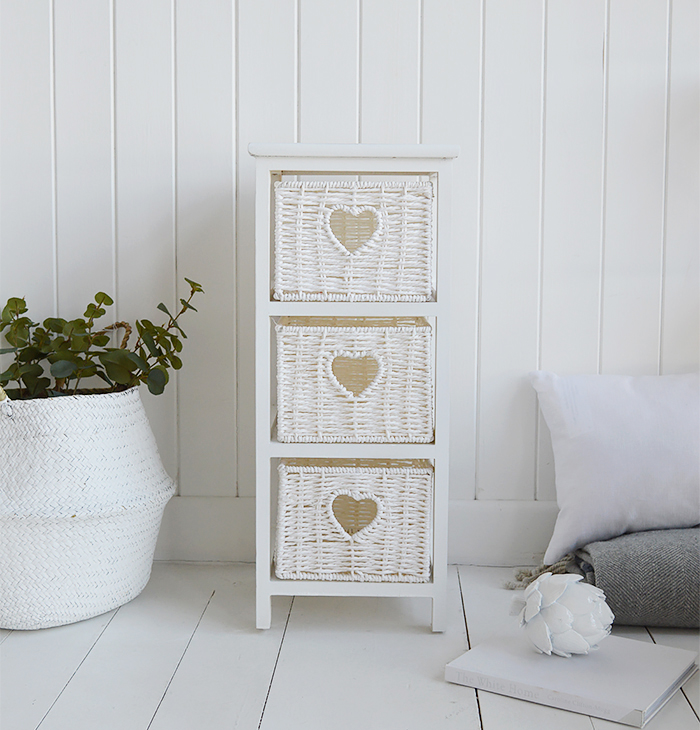 White Cottage Narrow Bedside Table
The White Cottage narrow bedside table with 3 drawers, each hand made white basket drawer is lined in pretty red gingham with a heart cut out handle.
Perfect when space is at a premium, but you still want a table top for a lamp along with a lttle extra storage.
Finished in a white painted wood. We have shown the cabinet with and without the gingham linings, but the choice is yours!
Specifications
Height:60cm
Width: 25cm
Depth:25cm
Material: Wood, Willow, Fabric
Fully Assembled
Price £37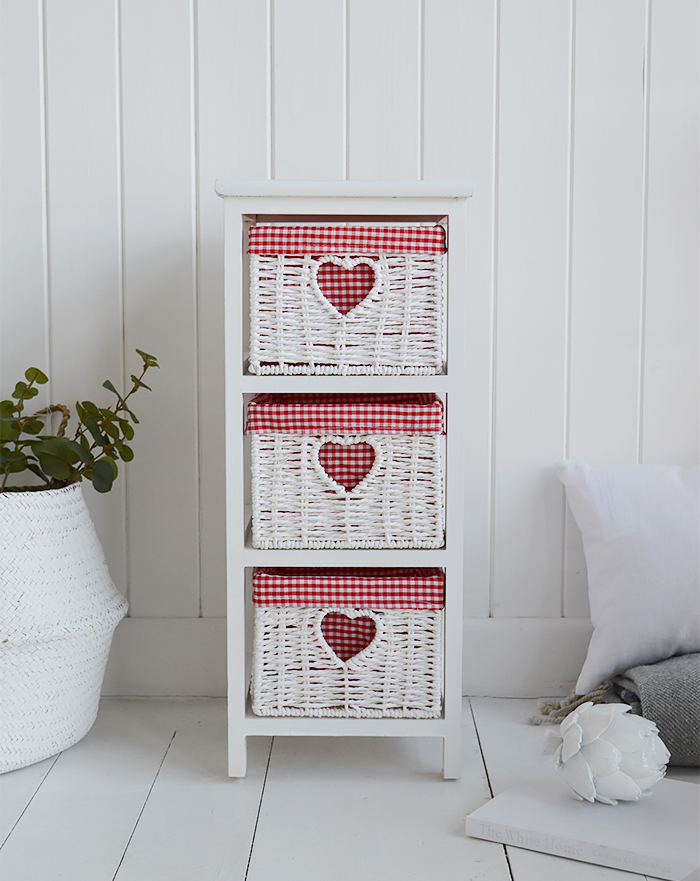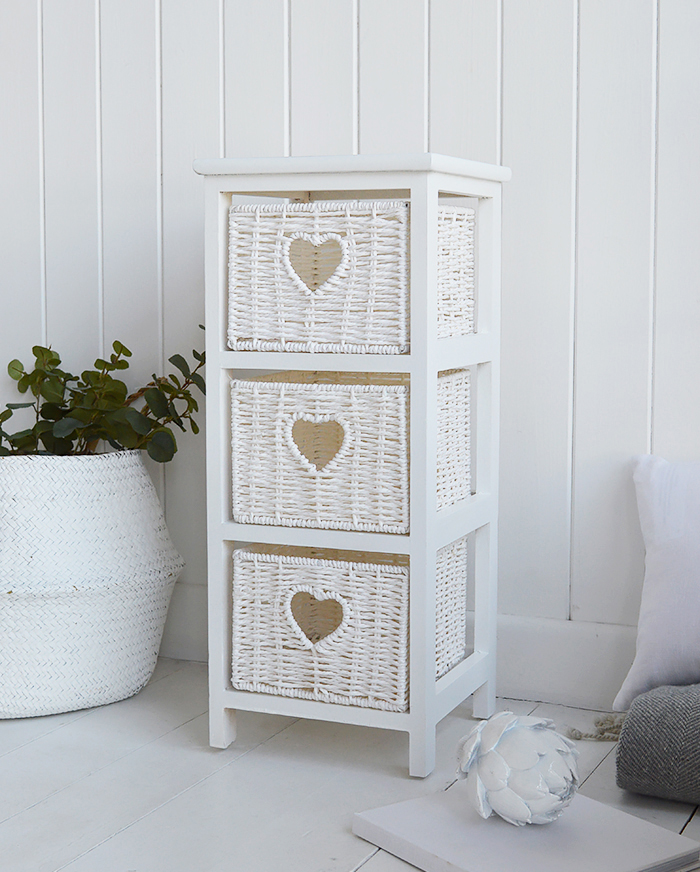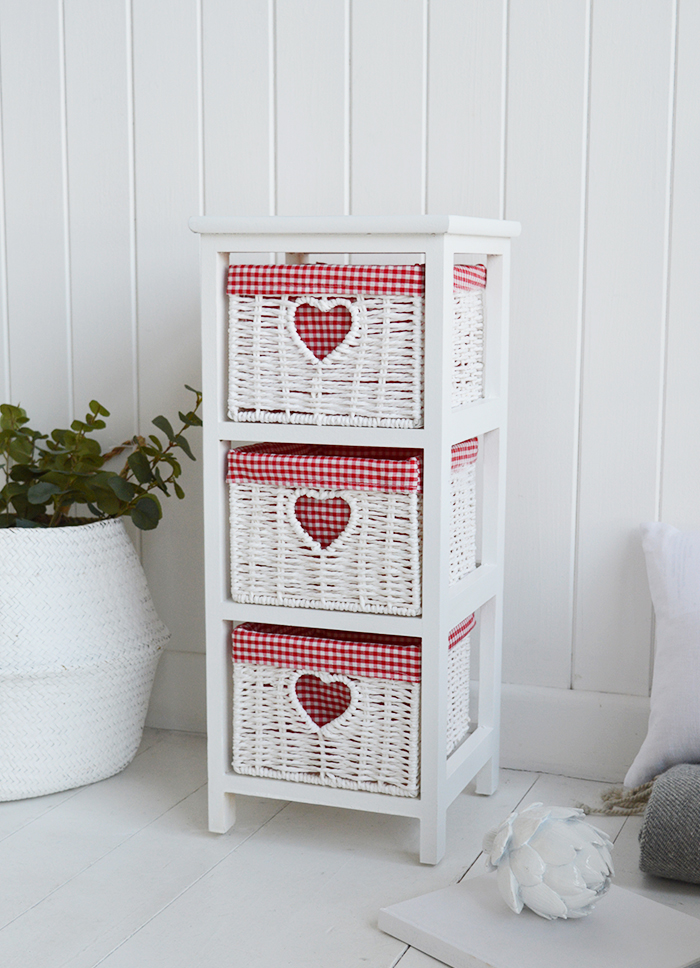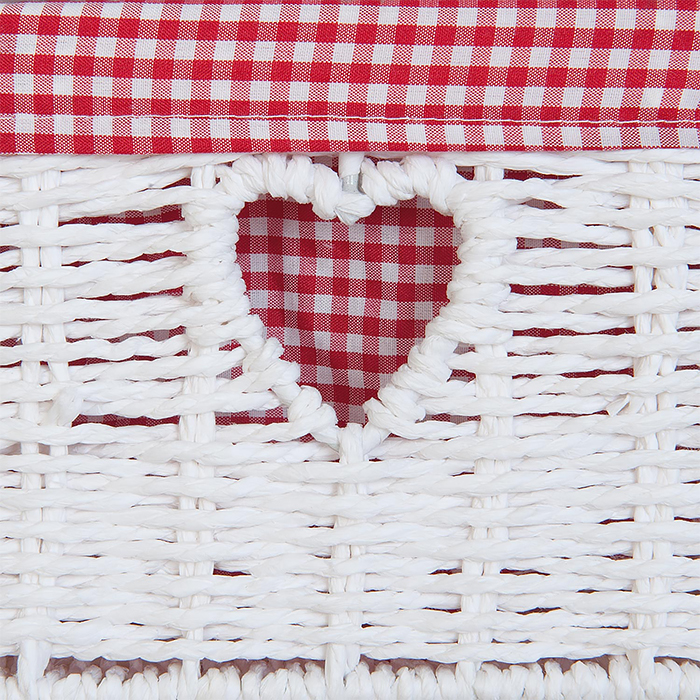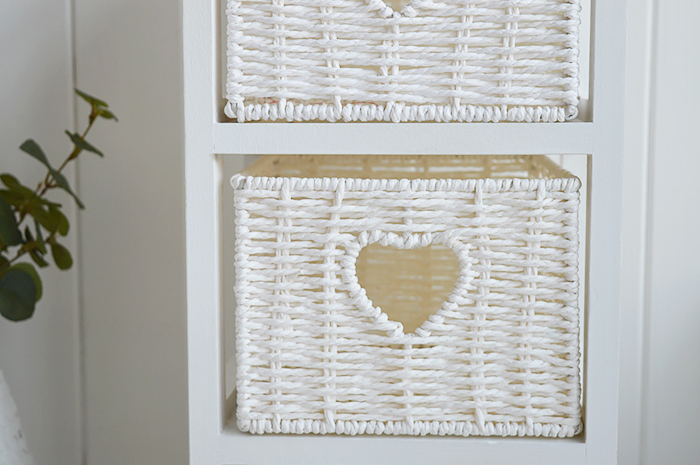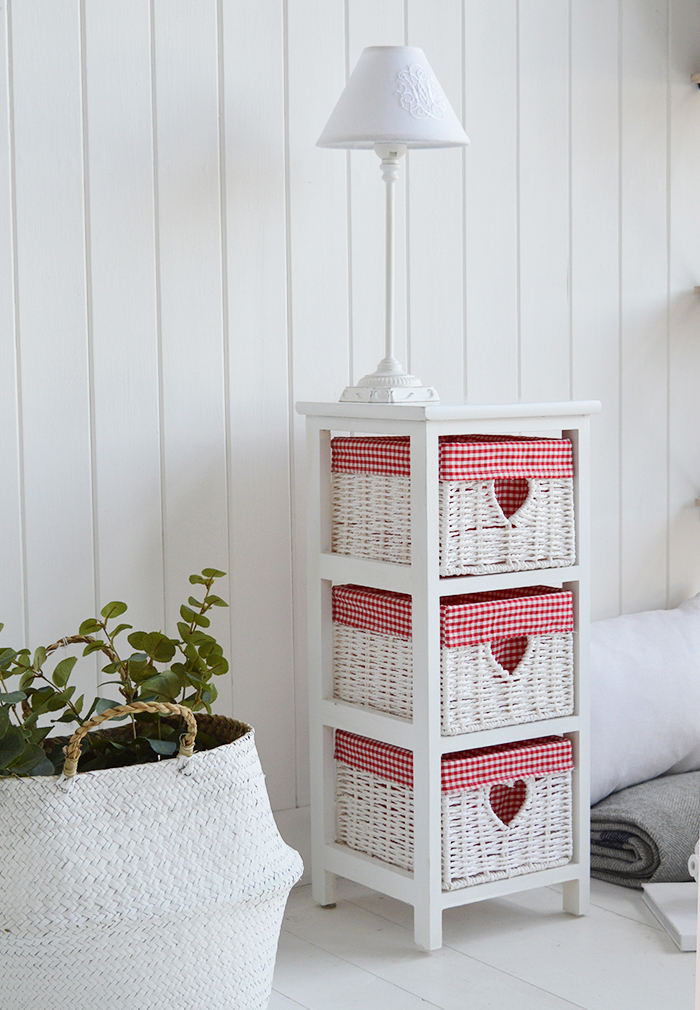 ________________________