Hallway l Living Room l Bedroom l Bathroom l Accessories l Storage l New Items l Be Inspired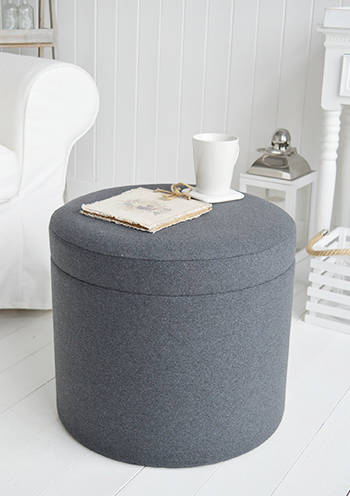 Westhampton Grey Storage Foot Stool / Coffee Table
The grey Westhampton storage foot stool or coffee table for living room interiors
The seat lifts off to provide an excellent amount of storage and can be used as a side table as the lid doubles up as a tray with handles.
Height: 43cm
Width: 47cm
Depth: 47cm
Fully Assembled
This mobile website is no longer kept up to date
Please go to to The White Lighthouse website
For all current in stock home decor and furniture please refer to our desktop website https://www.thewhitelighthousefurniture.co.uk/accessories.htm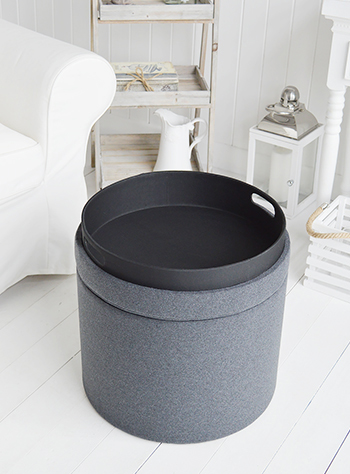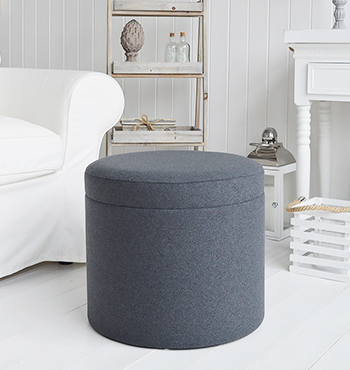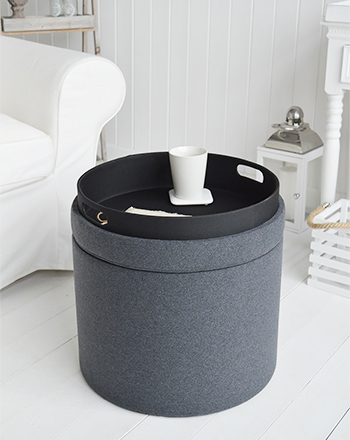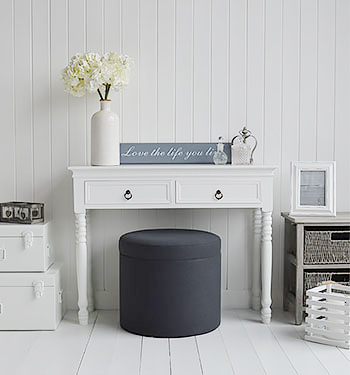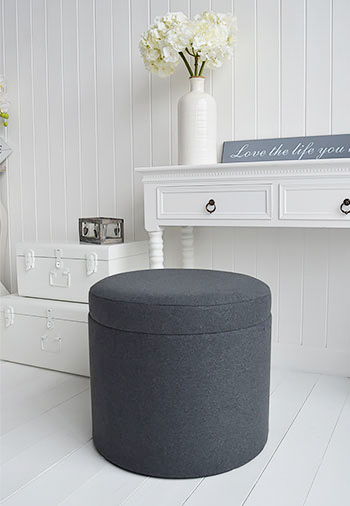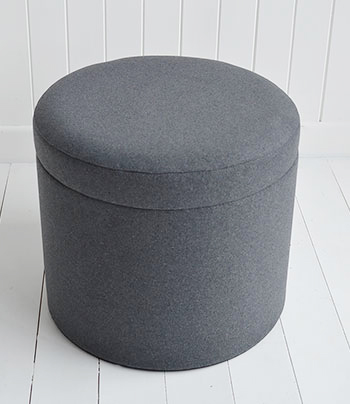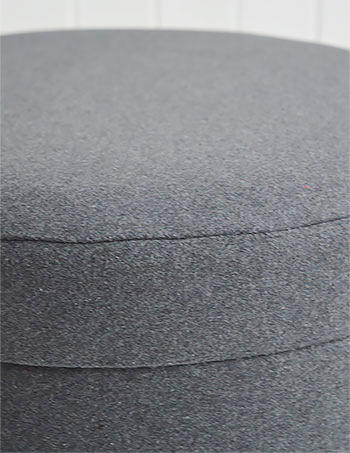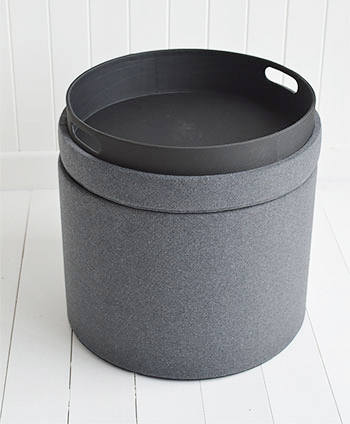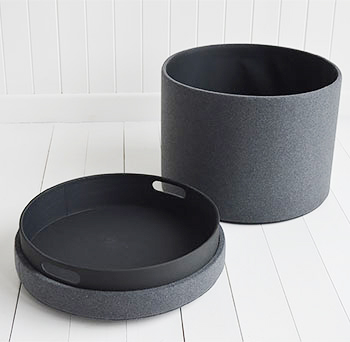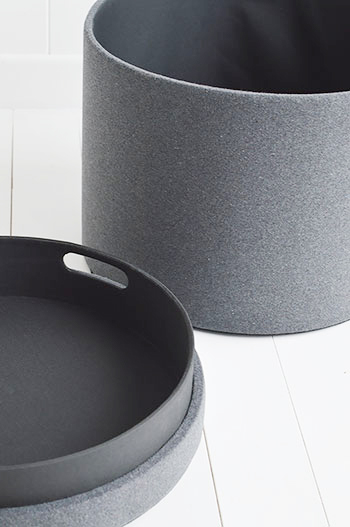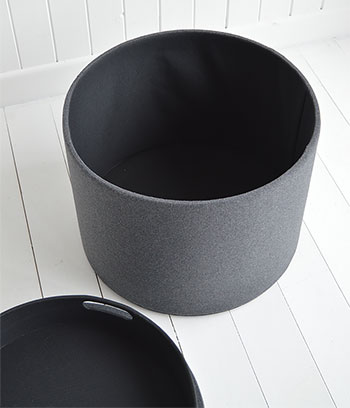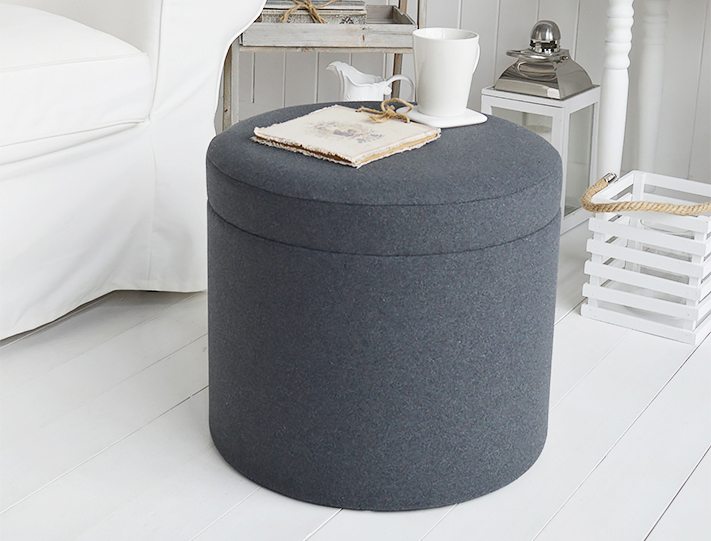 Rooms, Tips and Ideas
Living Room Furniture: A great little foot stool that can be used for a coffee table by turning the lid upside down to become a handled tray. Adds an extra seat in your living room.
Bedroom Furniture: A perfect dressing table stool, the large size offers masses of extra bedroom storage and a comfy soft stool to sit at your dressing table.
__________________________
The White Lighthouse
Online furniture & accessories shop for the home...
New England l Coastal l White Furniture
Shop online for furniture with delivery to UK at our online store website: www.thewhitelighthousefurniture.co.uk
Hallway l Living Room l Bedroom l Bathroom l Accessories l Storage l 
New Items l Be Inspired