Hallway l Living Room l Bedroom l Bathroom l Accessories l Storage l New Items l Be Inspired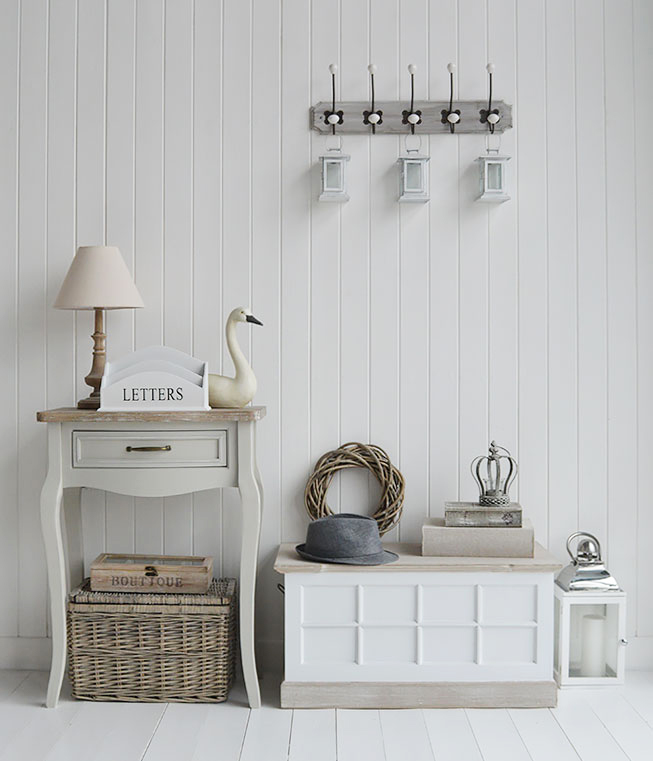 Vermont Small White Storage Trunk
The Vermont white storage trunk with hinged washed wood top with slight distressing in a typical New England style with antique brass handles.
The Vermont storage trunk has so many uses in every room of your home...
Storage bench in your hallway, television stand and window in your living room and a bedside table or blanket box in your bedroom.
The Vermont storage trunk is also available in a larger size.
Specifications
Height: 39cm
Width: 76cm
Depth: 39 cm
Material: Wood
Price : £89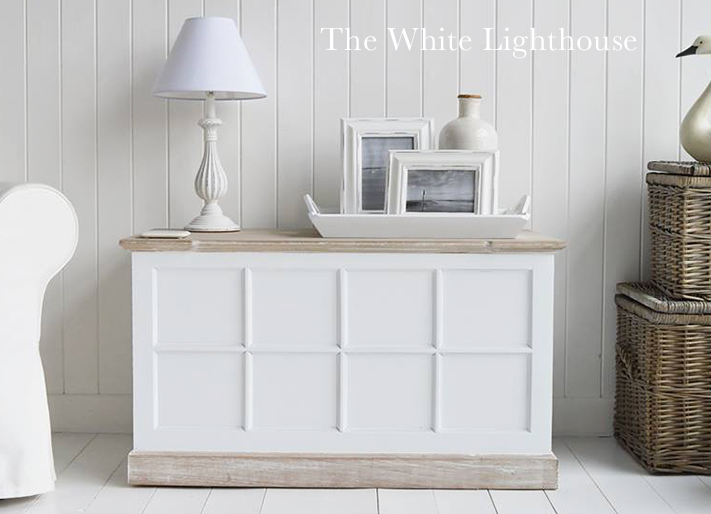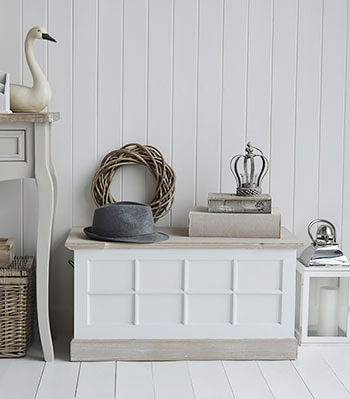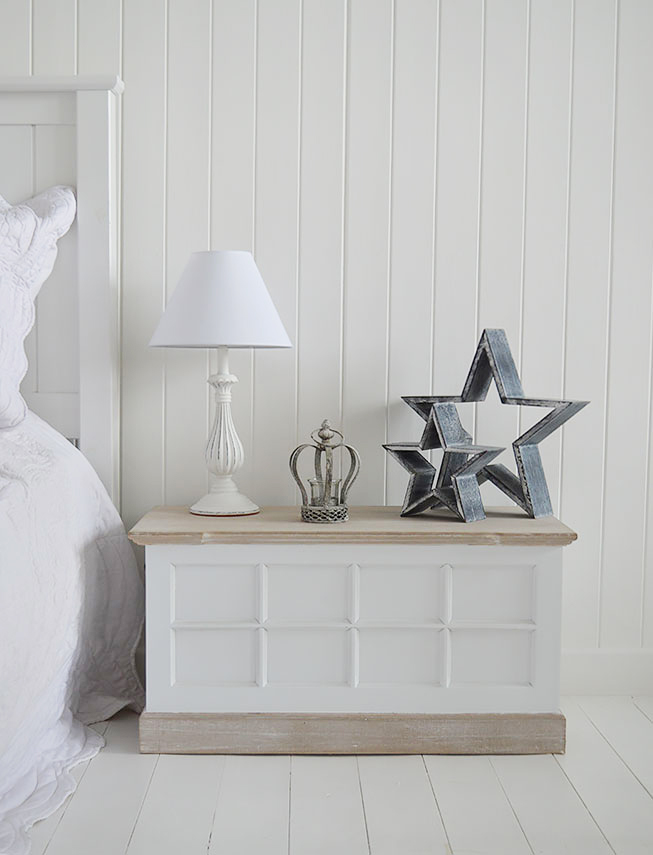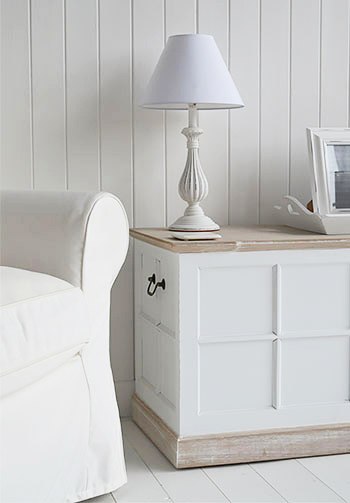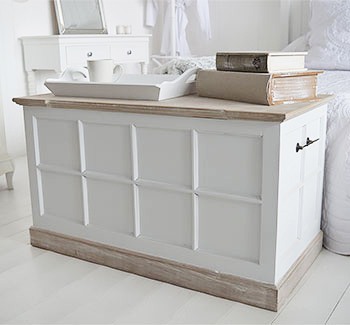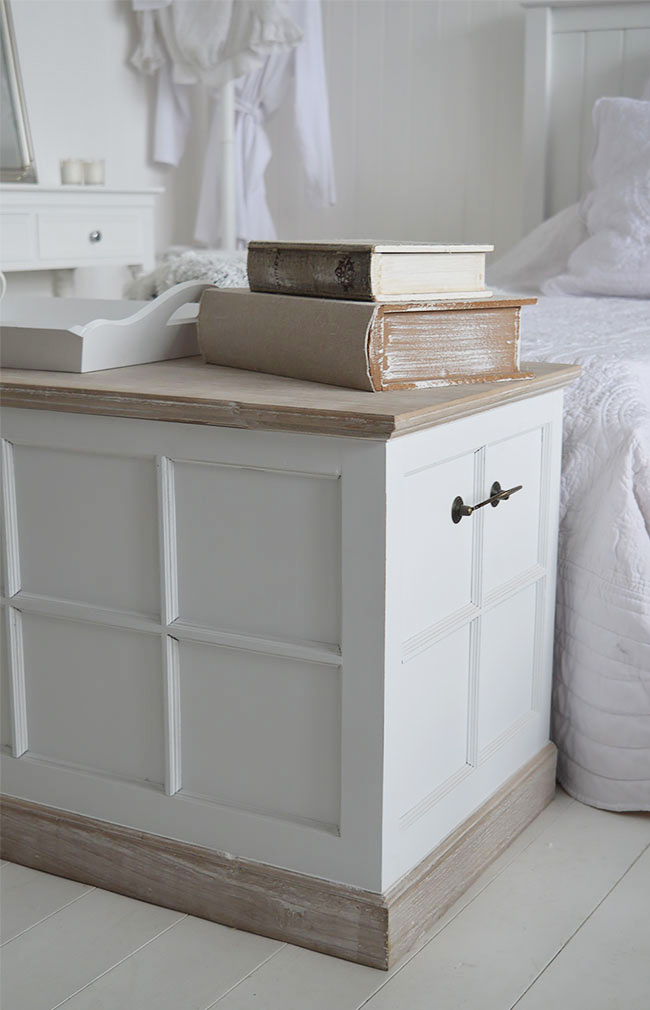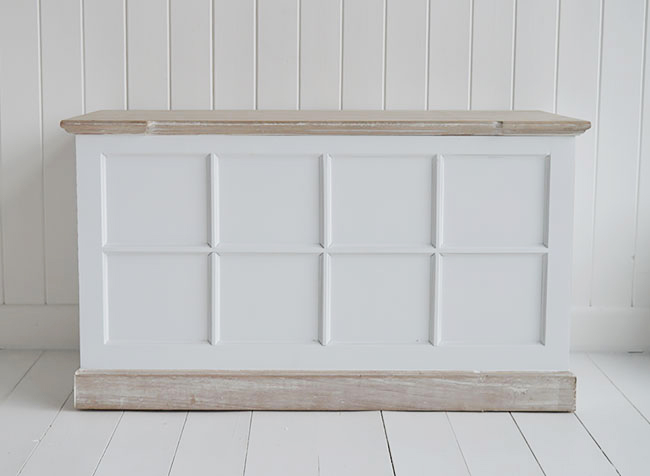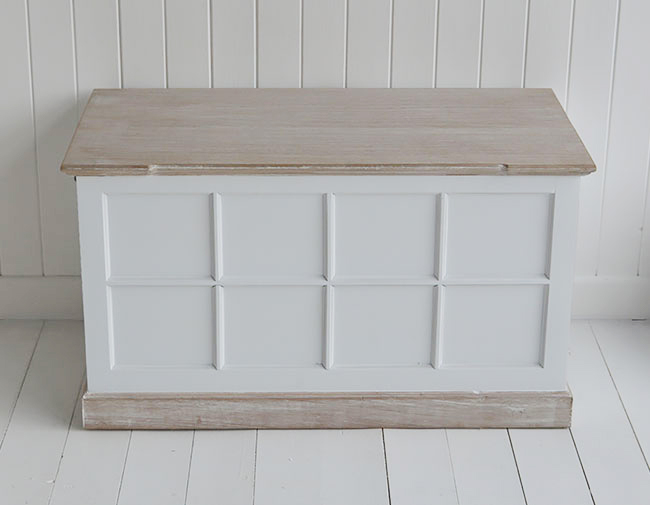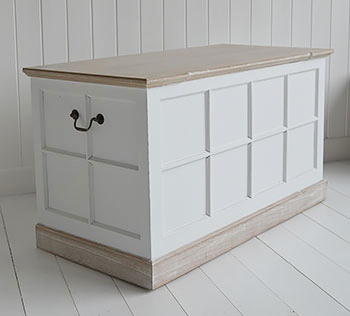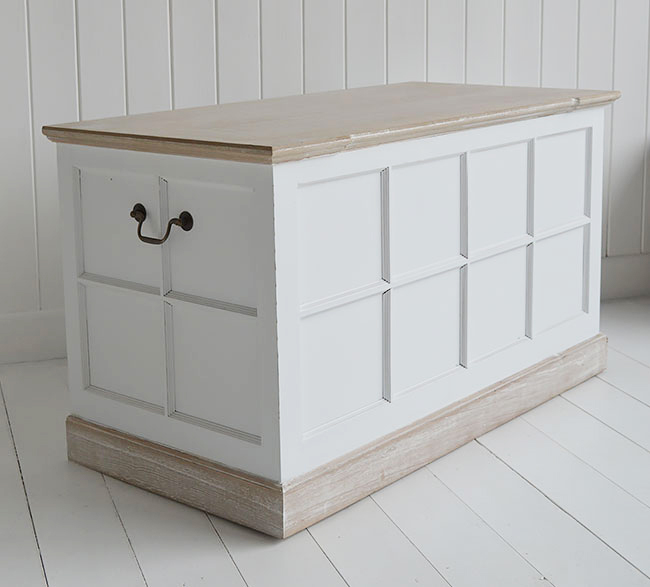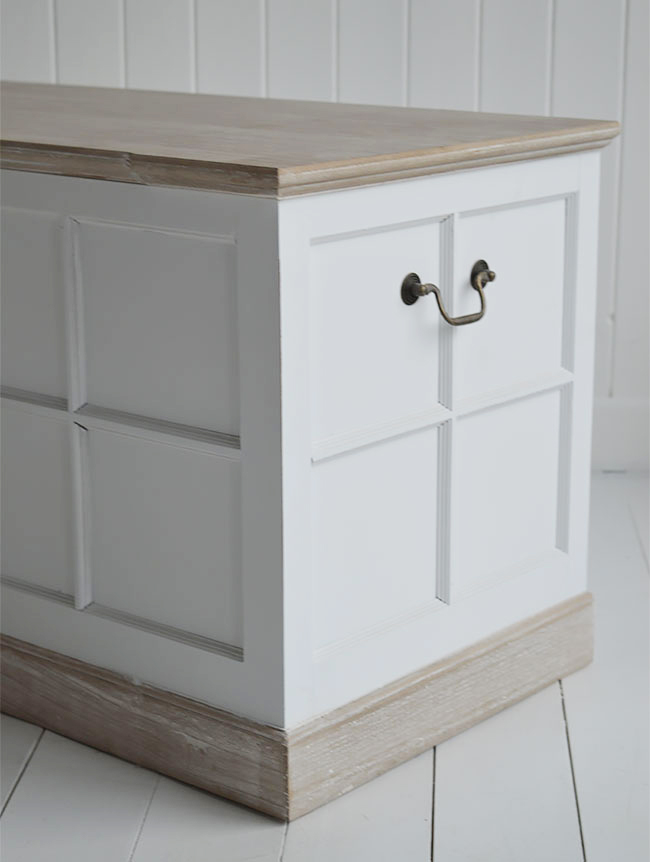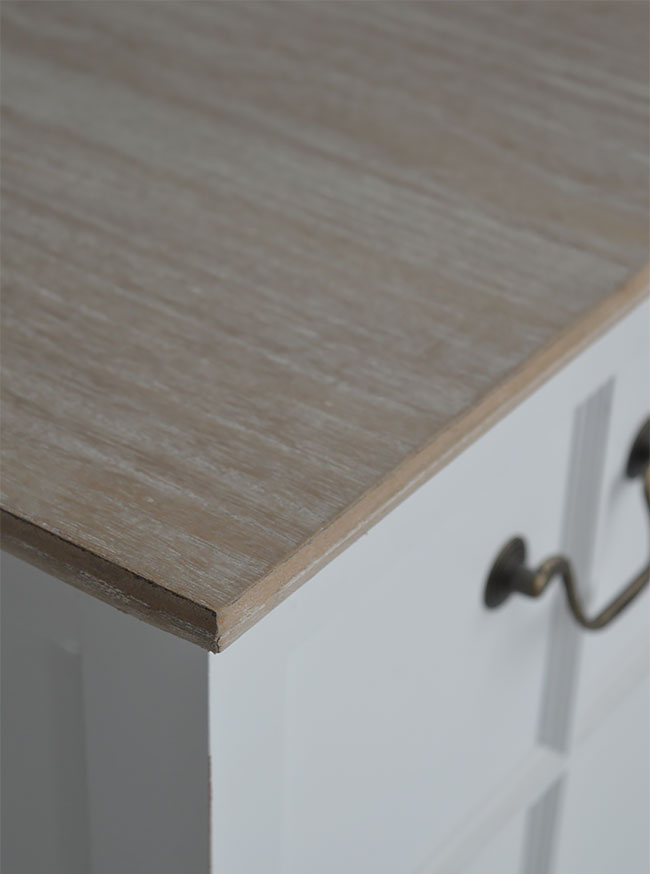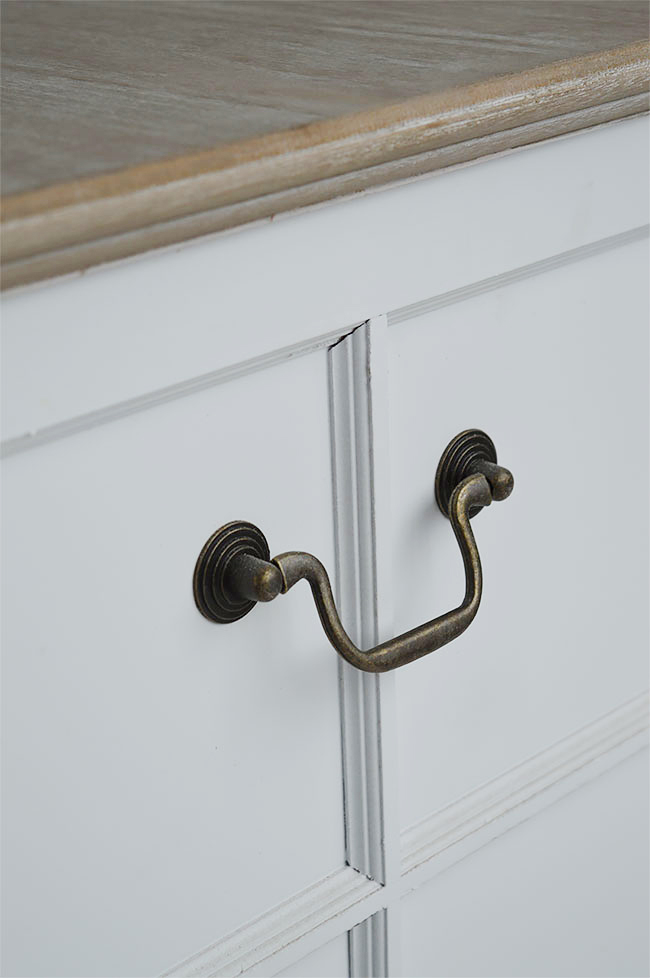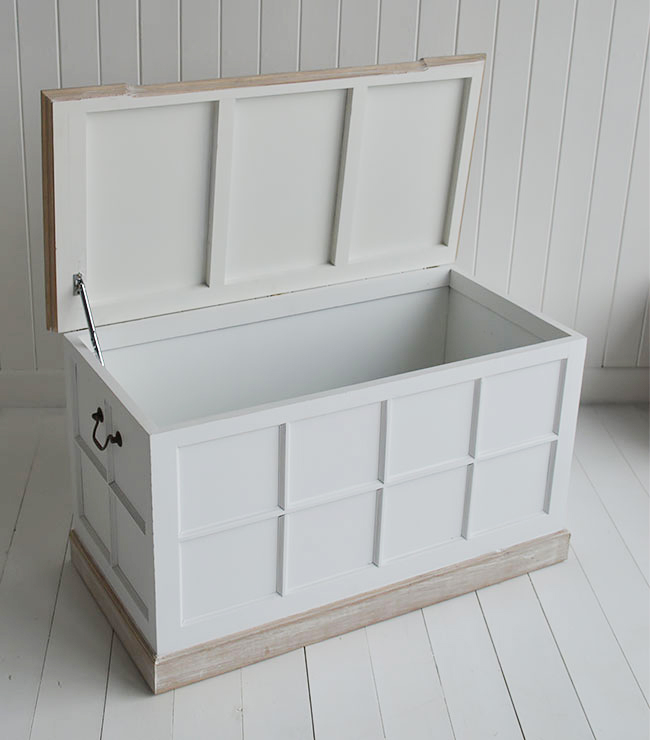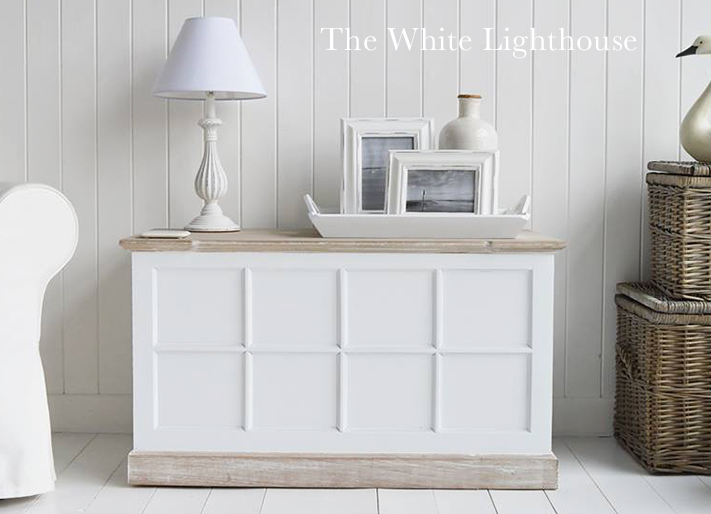 If you have any queries about our Vermont Trunk, please do not hesitate to ask us at info@thewhitelighthousefurniture.co.uk
______________________
Hallway Furniture > Hall Storage Bench > Vermont Bench
Desktop Images of Vermont Trunk