Hallway l Living Room l Bedroom l Bathroom l Accessories l Storage l New Items l Be Inspired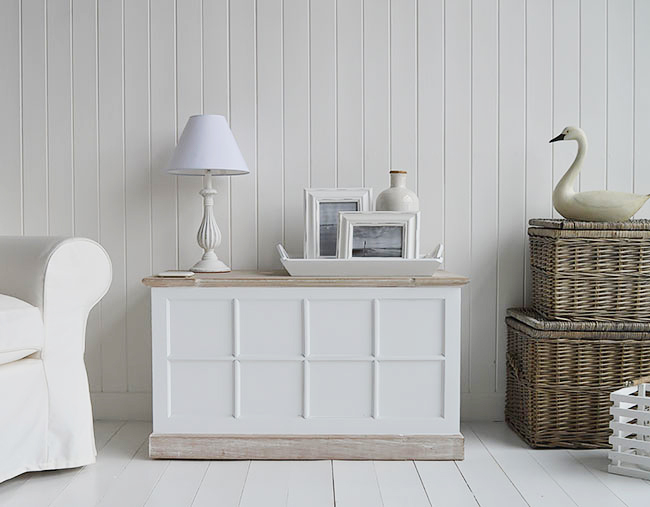 Vermont Large White Storage Trunk
The Vermont large white storage trunk with hinged washed wood top with some distressing in a typical New England style with antique brass handles.
The Vermont storage trunk has so many uses in every room of your home...
Storage bench in your hallway, television stand and window in your living room and a blanket box in your bedroom.
Specifications
Height: 51cm
Width: 90cm
Depth: 45cm
Material: Wood
£149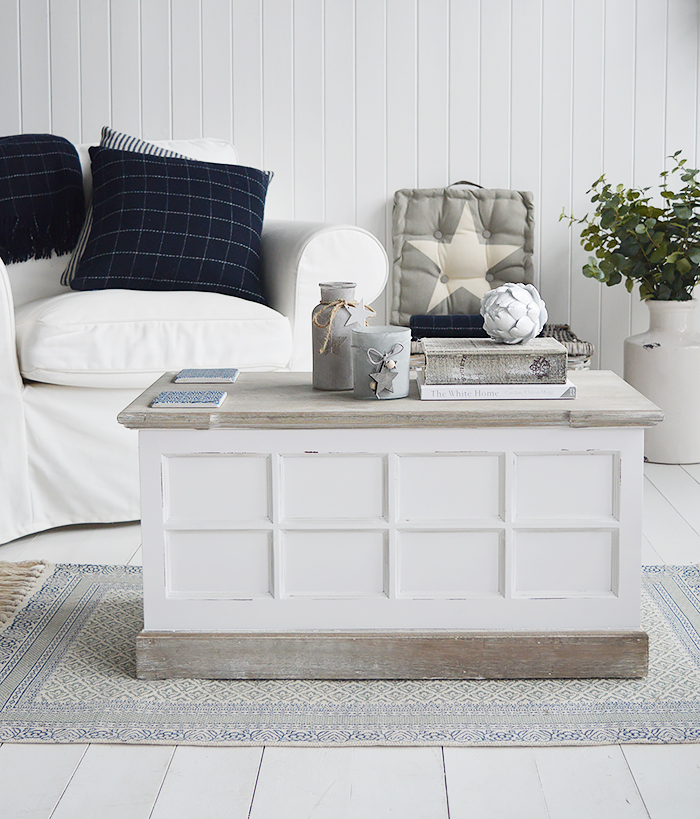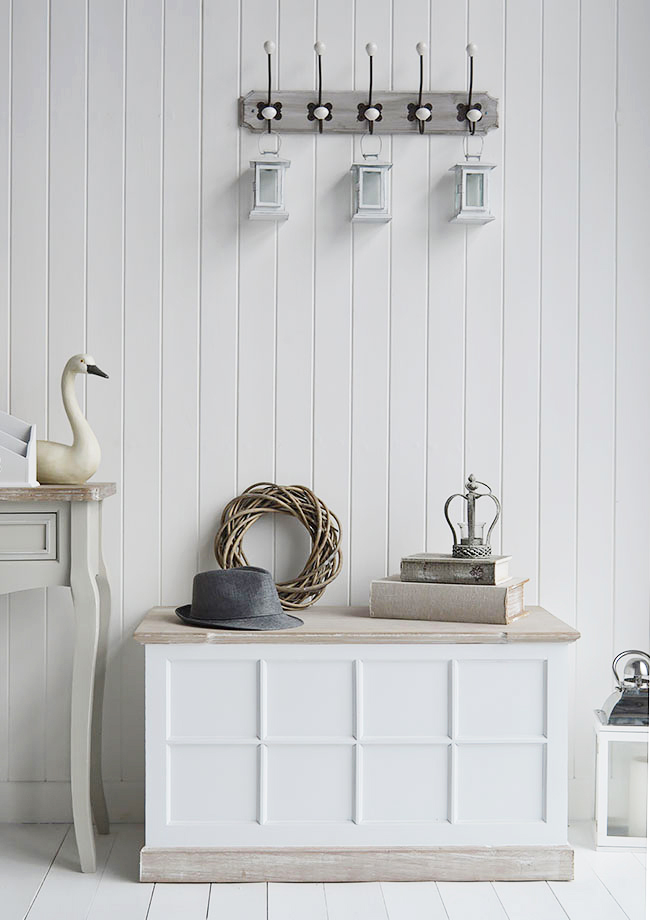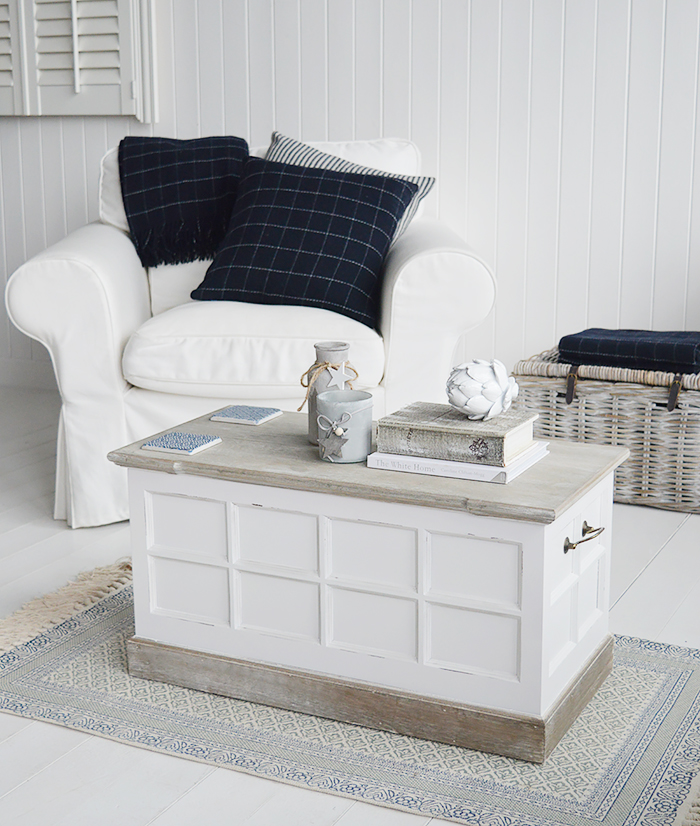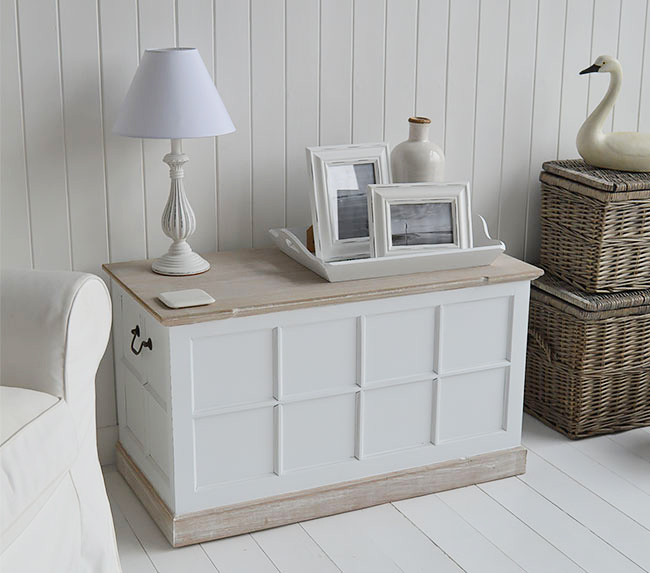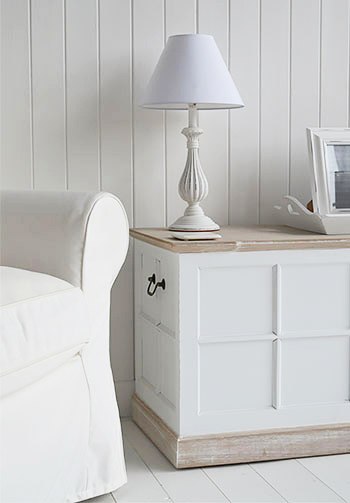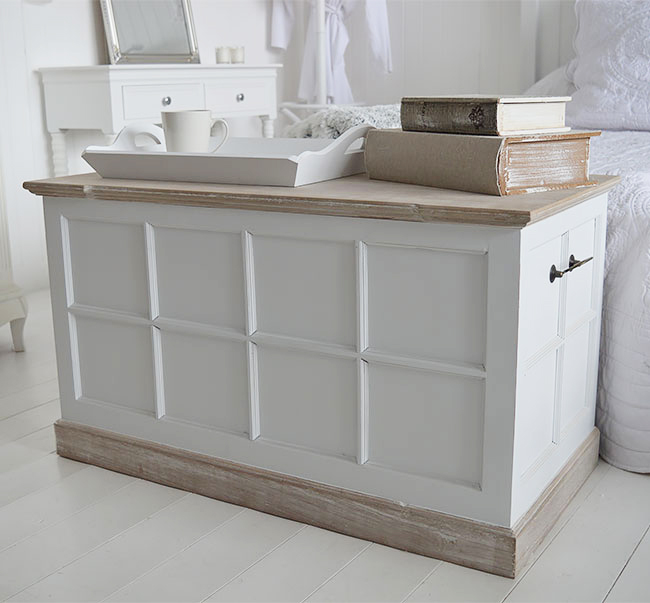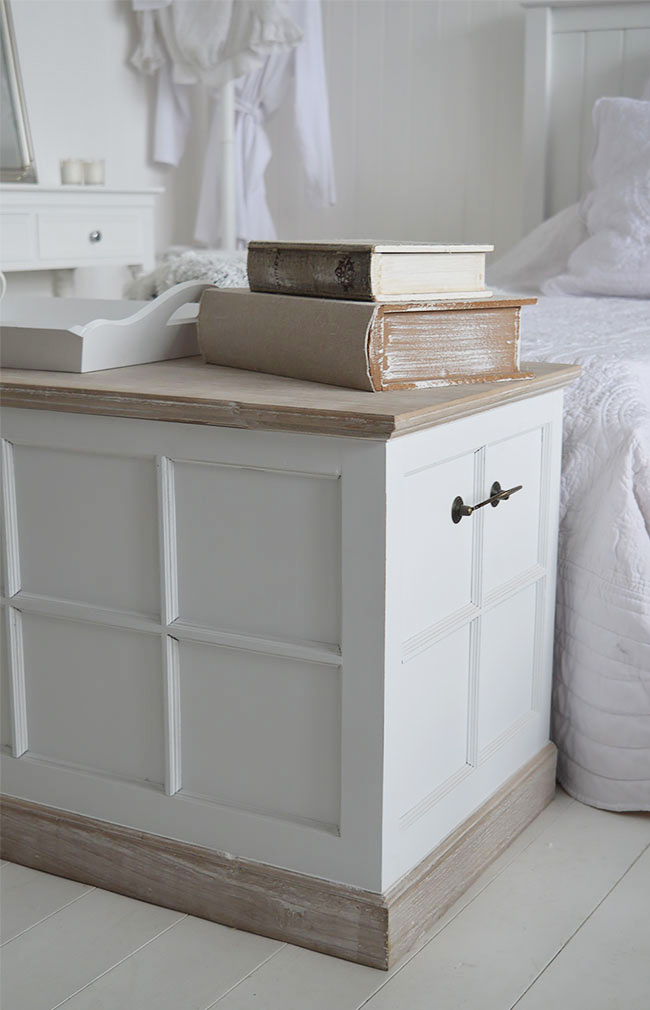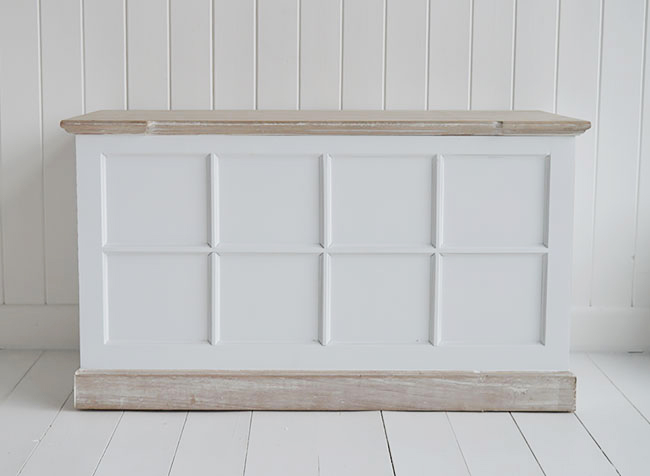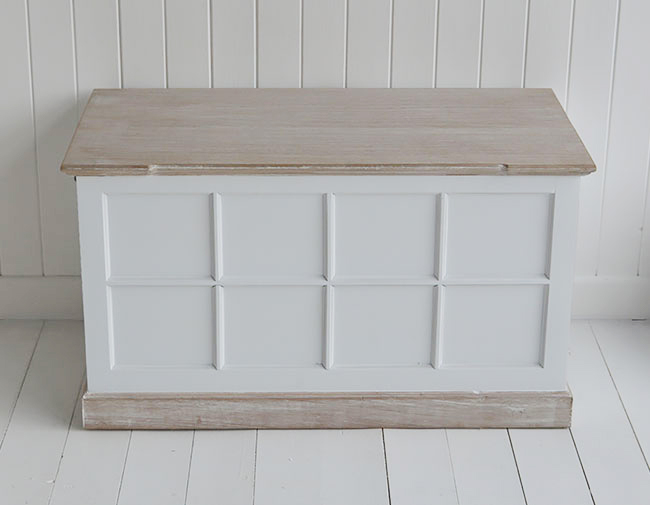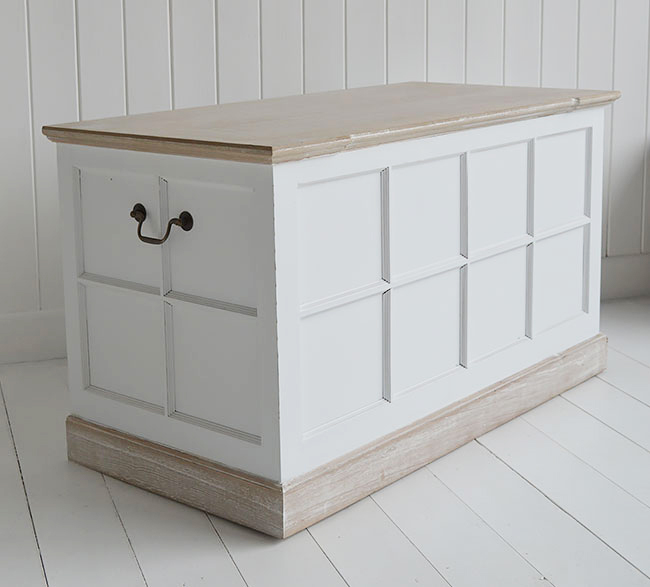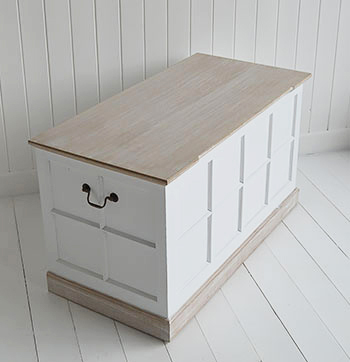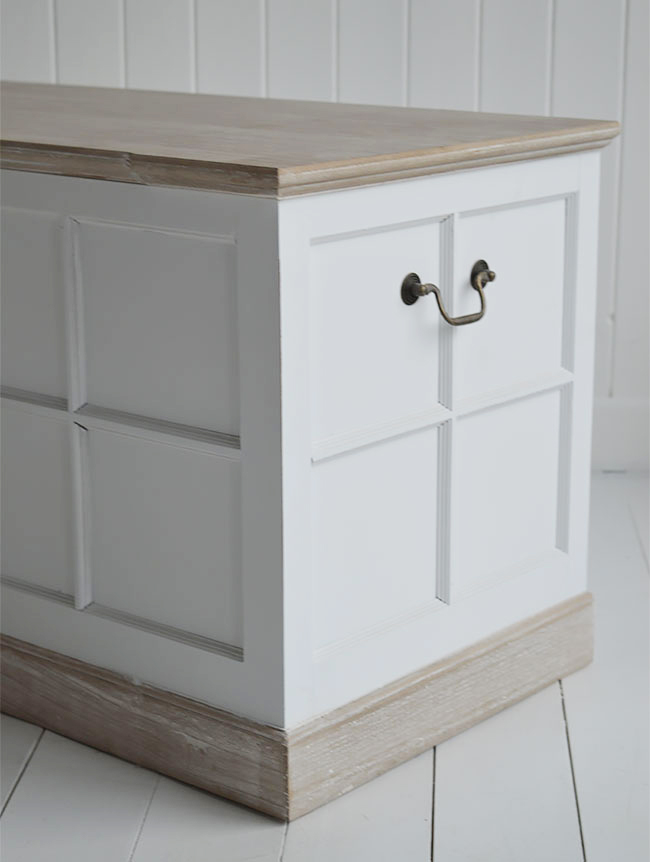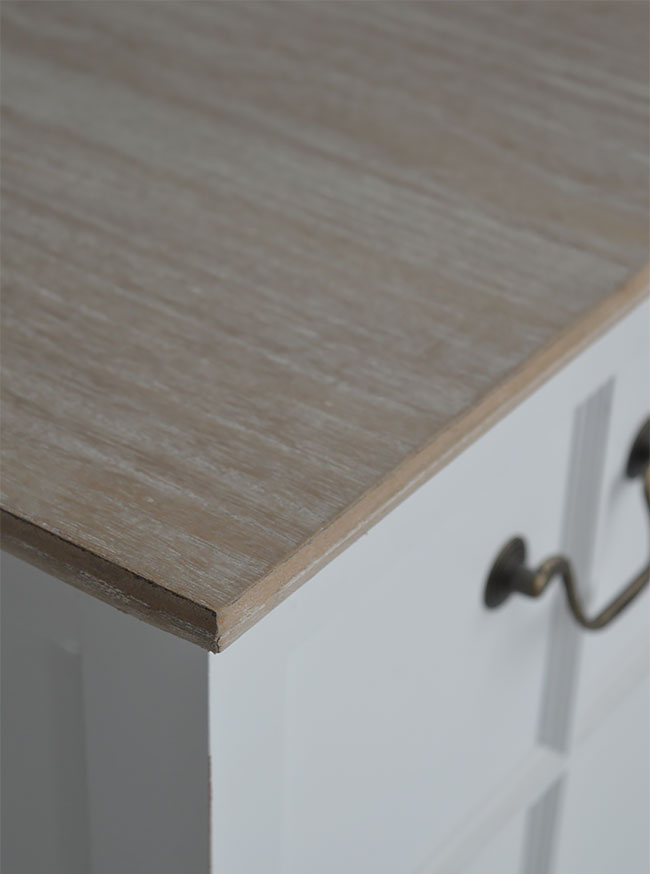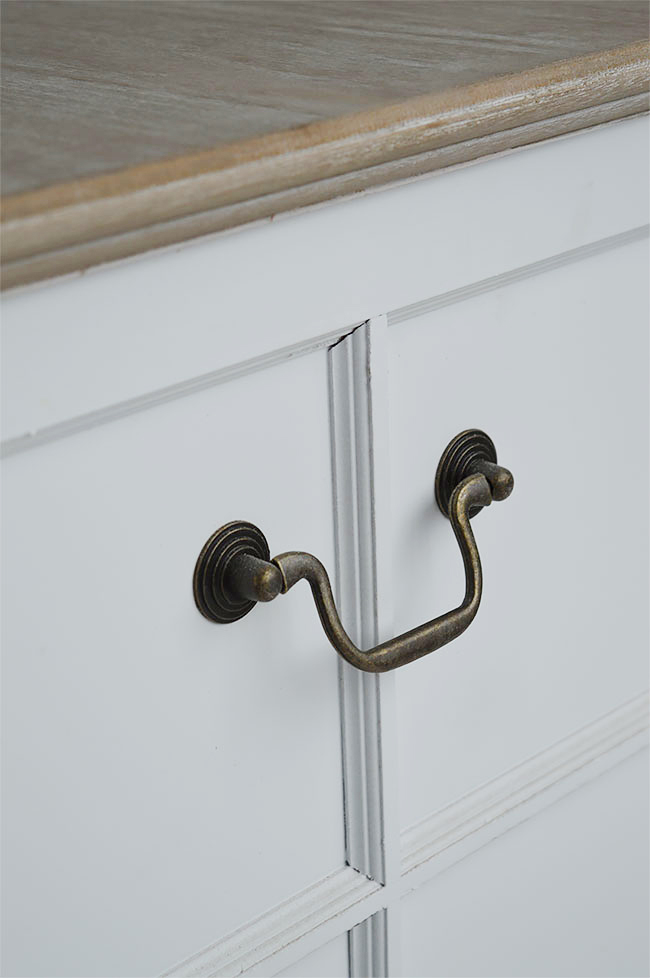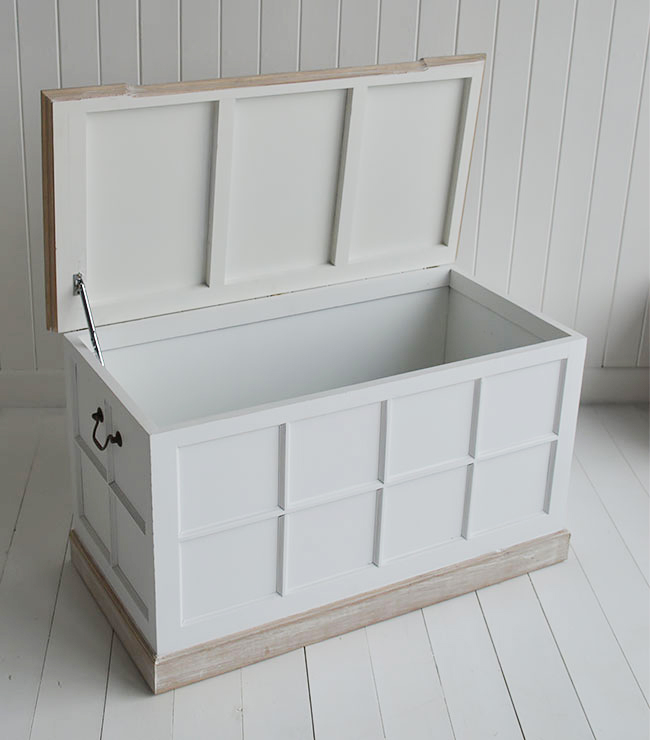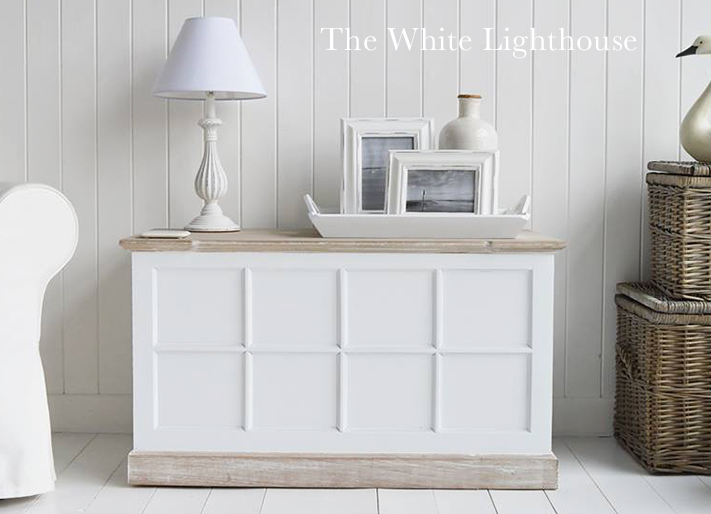 If you have any queries about our Vermont Trunk, please do not hesitate to ask us at info@thewhitelighthousefurniture.co.uk
Rooms, Tips and Ideas
Bedroom: The Vermont large trunk is a stunning window seat with masses of storage. Put it at the end of your bed as a centre piece when walking into your bedroom with the functionality of a blanket box as well as extra seating in your bedroom.
Hallway: The Vermont is a great storage bench for storing shoes, bags and boots, have it placed as you enter your home to keep the entrance way tidy and clutter free. Under a shelf coat rack, this is all you need for complete storage furniture in yout hall
Living Room: The sturdy Vermont trunk could be a centre piece of the living room as a window seat. Extra seating for guests as well as storage for magazines, toys, blankets and cushions.
As well, the Vermont can be used for a coffee table, place books and accessories on a tray to create a luxury feel to your living room.
Why not use it as a tv cabinet, The untidy wires can be hidden behind and the trunk can be used for storage of items you do not use too often such as Christmas decorations.
Hallway Furniture > Hall Storage Bench > Vermont Bench
Desktop Images Vermont Storage
__________________________
The White Lighthouse
Online furniture & accessories shop for the home...
New England l Coastal l White Furniture
Shop online for furniture with delivery to UK at our online store website: www.thewhitelighthousefurniture.co.uk
Hallway l Living Room l Bedroom l Bathroom l Accessories l Storage l 
New Items l Be Inspired