Hallway l Living Room l Bedroom l Bathroom l Accessories l Storage l New Items l Be Inspired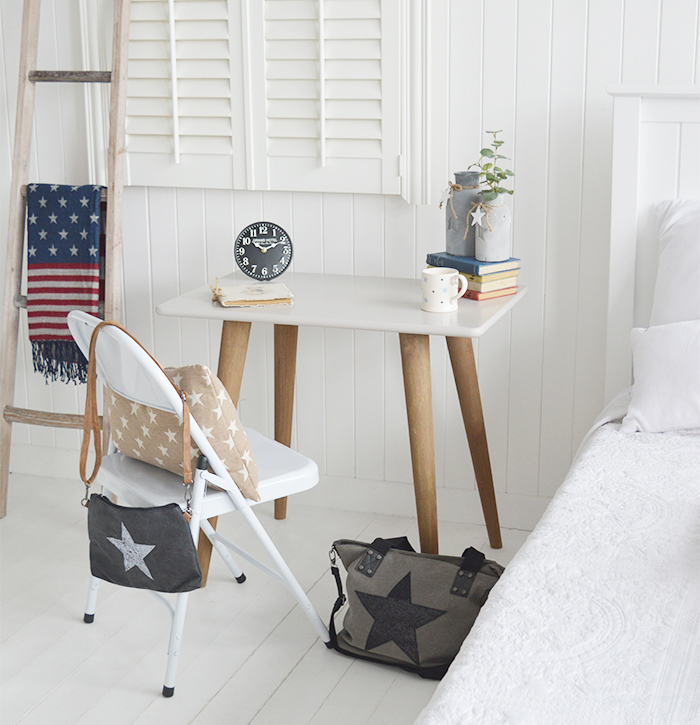 Secret Sale - Rhode Island Desk with Chair
Such a simple but stunning grey desk, The Rhode Island is perfect for living room, hallway furniture or bedroom as a console table, dressing table or desk.
With the clean straight lines of the light grey table top and gently angled wooden legs of the Rhode Island, it will complement all styles of room interiors. 
The Rhode Island makes a great desk with a large surface are to work on
Comes with a comfortable but simple white metal chair.
Specifications
Height: 72cm
Width: 80cm
Depth: 51cm
FREE DELIVERY
Secret Sale Price £85.99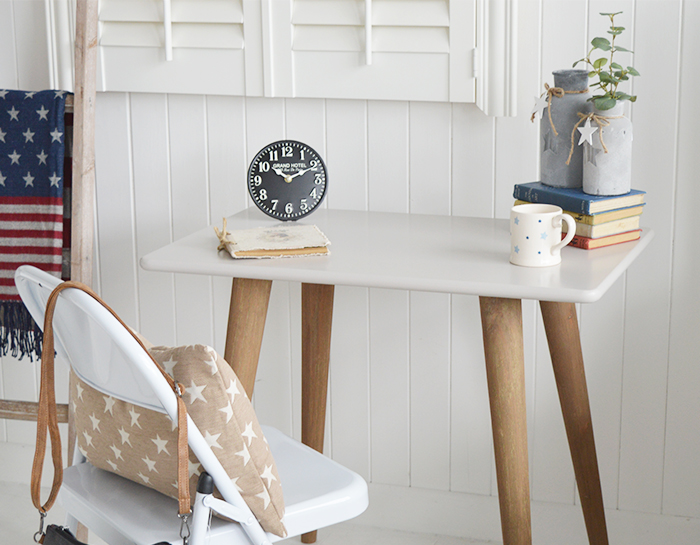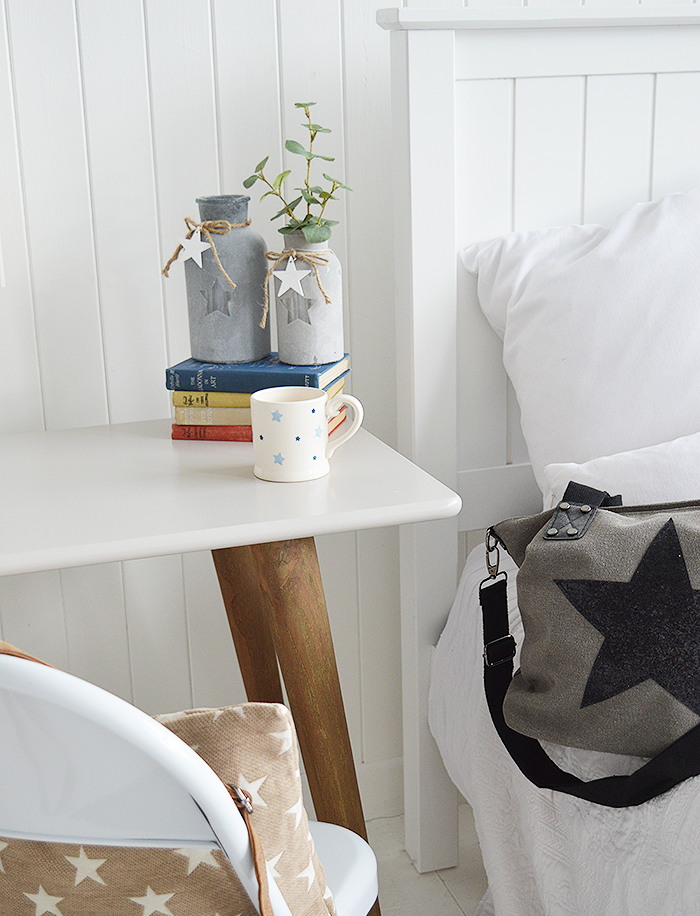 _________________________
Get the look...
Grey Star Bag £19
Small Star Bar £12
Driftwood Ladder £55
Stars and Stripes Scarf £19
Cushion £16