Hallway l Living Room l Bedroom l Bathroom l Accessories l Storage l New Items l Be Inspired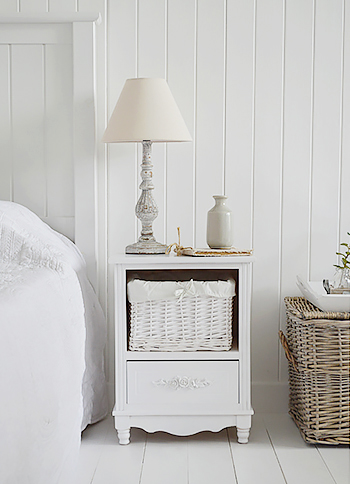 Rose White Small Bedside Table
A painted white bedside table with two drawers. The top drawer is a white lined basket, while the bottom drawer has a carved Rose pull handle.
This Rose White storage unit is ideal to suit anywhere in the home. A bedside table in the bedroom, toys for Cottage Kids, bathroom storage or lamp table in living room or hallway.
Height: 50cm
Width: 39cm
Depth: 29cm
Basket Drawer: D: 20cm, W:28cm, H: 17cm
Drawer: D: 22cm, W:29cm, H: 9cm
Material: Willow and Birch
Fully Assembled
Price: £55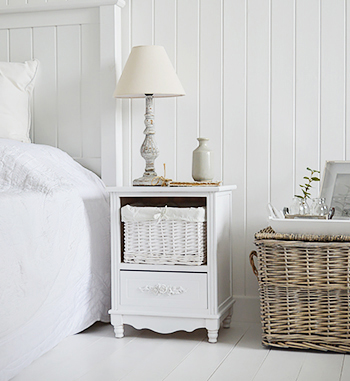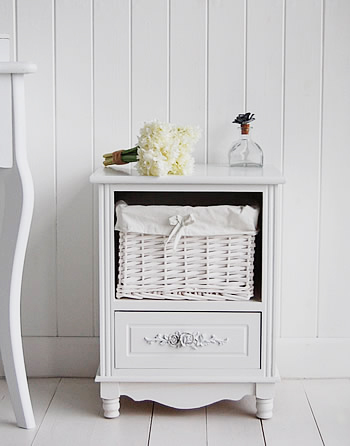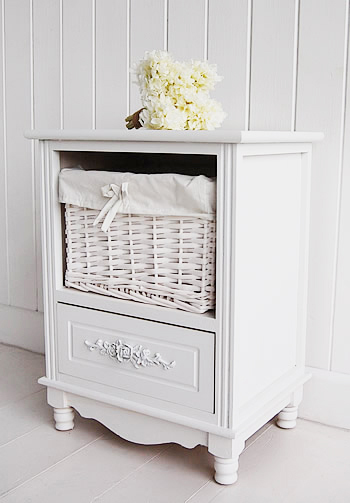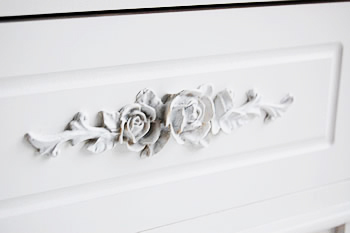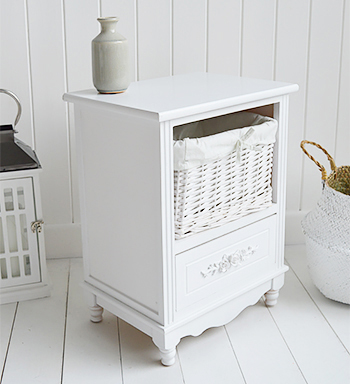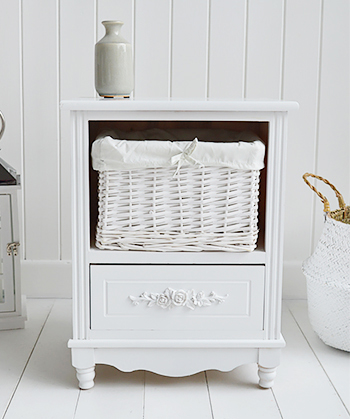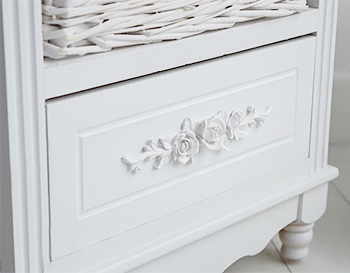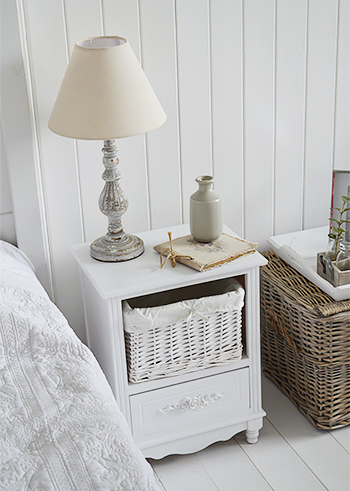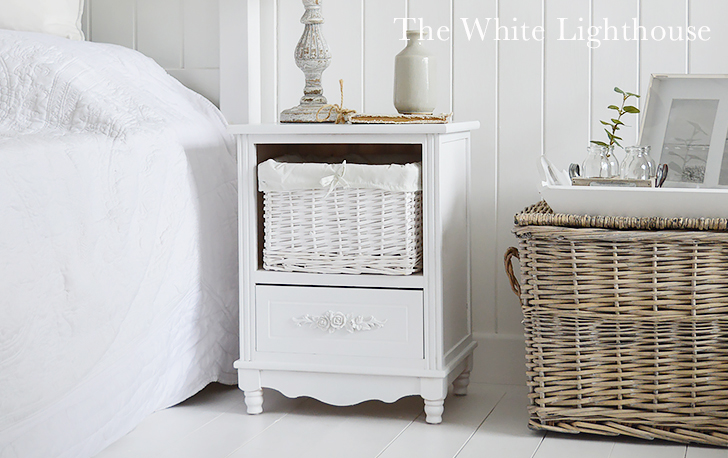 Rooms, Tips and Ideas
Bedroom: Such a pretty bedside table offering great storage with the lined basket and drawers. As perfect for a little girls room that will grow with her as it is for adults white bedroom. The carved rose handle on the drawer would ensure it complements a french style or english country cottage bedroom
Living Room: A great little lamp table with storage for the living room, would especially complement a cottage interior with the elegance rose handle, carved feet and base. Add a feature lamp to create a centre piece in the room
Hallway / Landing: Place in a corner with a lamp to brighten up the space and make it beautiful. The white will reflect the light to make the hall or landing appear larger while giving you a little more storage space in the drawers
______________________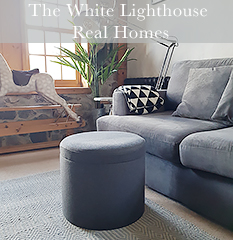 If you have any questions about our Rose White Bedside Table, please do not hesitate to ask us by emailing info@thewhitelighthousefurniture.co.uk
______________________________
White Bedside Table £105

White Bedside Table £105

Dorset Narrow Bedside 

Table £49 Offer: Pair £89

Maine Bedside Table £52

White Bedside Table £105

White Bedside Table  £105

White Narrow Bedside Table £49

White Bedside Cabinet  £139

Maine White Bedside Cabinet £53

Portland Grey Bedside Table £32

New Haven White Bedside Table

 £42

New Haven White Bedside Table £59

White Tray Bedside Table £36

Plymouth Bedside Cabinets £59

Rose Bedside Cabinet £55

Henley Scandi Lamp Table £69

Narrow Bar Harbor Small Bedside £35

Bar Harbor Narrow  Bedside £49

Bar Harbor Bedside £55 ...OFFER Pair £85

Cornwall Grey Tray Bedside Table £33

Small Heart Narrow Bedside Table  £42

Sweetheart Narrow Bedside Table £49

Colonial White Bedside Table £150

Newbury Cream Cabinet £106

Colonial White Large Bedside Table £79

Rose White Three Drawer Cabinet £75

Grayswood Folding Table Was £46 Now £36

St Ives Grey Basket Storage £65

St Ives Grey Basket Storage £89

Newbury Cream Cabinet £77

 

Newbury Cream Cabinet £90

 
 
________________________
The White Lighthouse
Furniture & accessories for the home...
Hallway l Living Room l Bedroom l Bathroom l Accessories l Storage l New Items l Be Inspired