Hallway l Living Room l Bedroom l Bathroom l Accessories l Storage l 
New Items l Be Inspired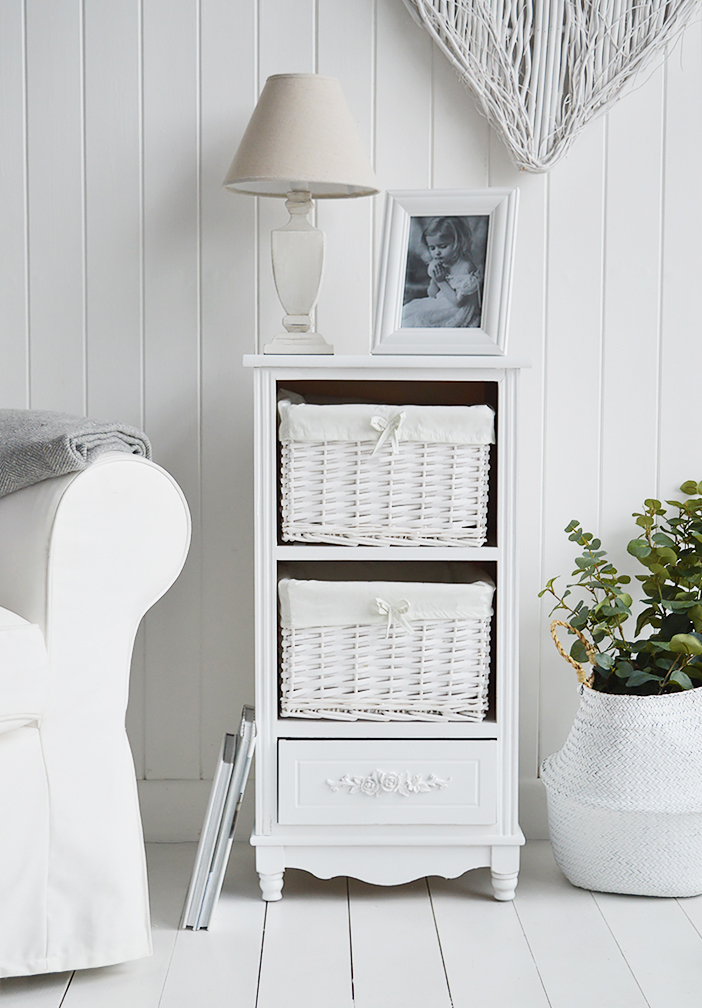 Rose White Lamp Table / Storage Furniture
The Rose White Storage furniture. 
A painted white storage with three drawers. The top two drawers are large white lined baskets, while the bottom drawer has a pretty carved Rose pull handle.
The carved legs, feets and sides add a touch of elegance to this furniture.
This storage unit is ideal to suit anywhere in the home...
A bedside table in the bedroom, toys for Cottage Kids, bathroom storage or lamp table in living room or hallway.
Height: 75cm
Width: 39cm
Depth: 29cm
Basket Drawer: D: 20cm, W:28cm, H: 17cm
Drawer: D: 22cm, W:29cm, H: 9cm
Material: Willow and Birch
Fully Assembled
Sorry, all gone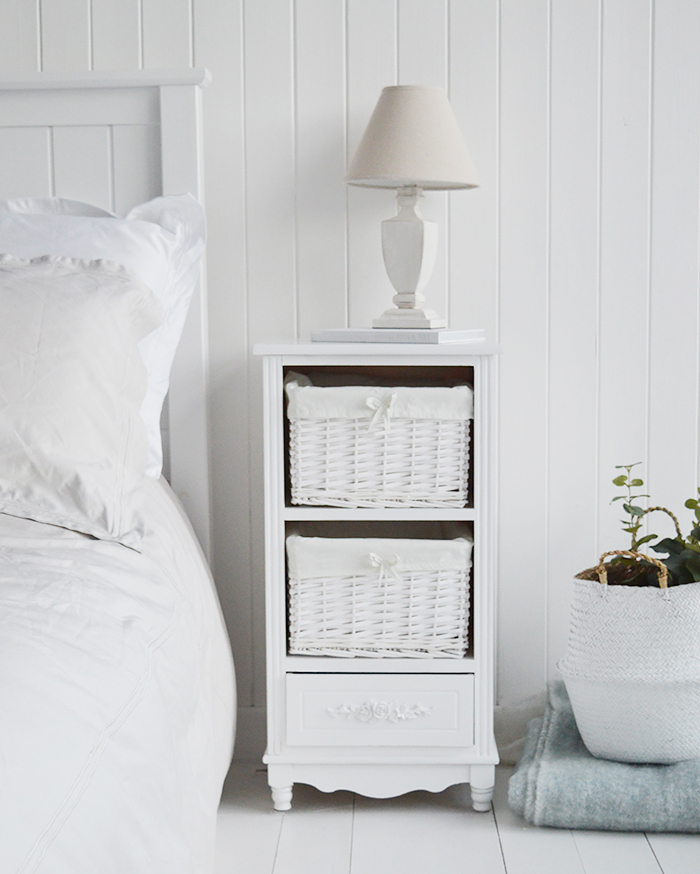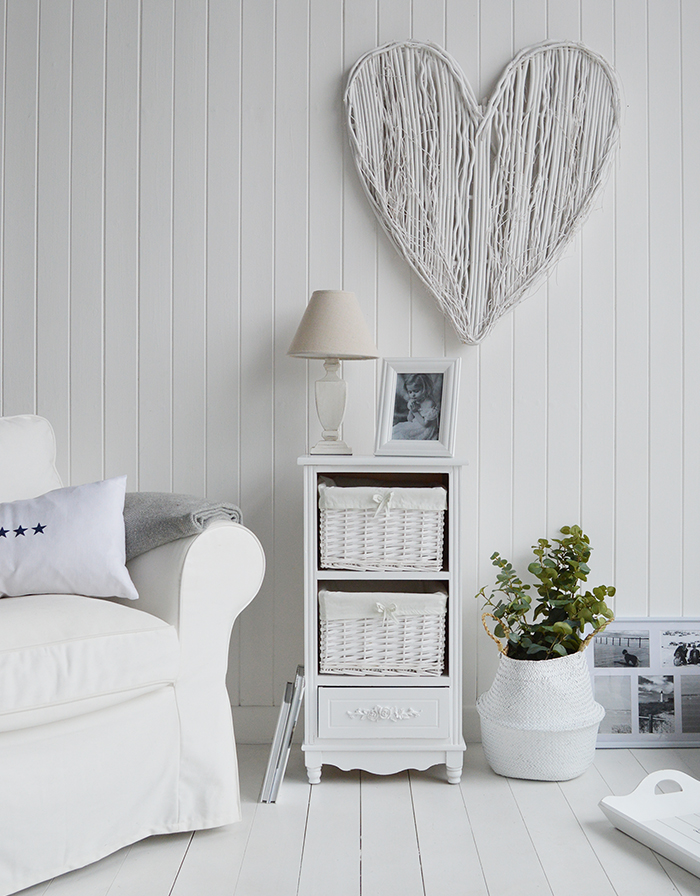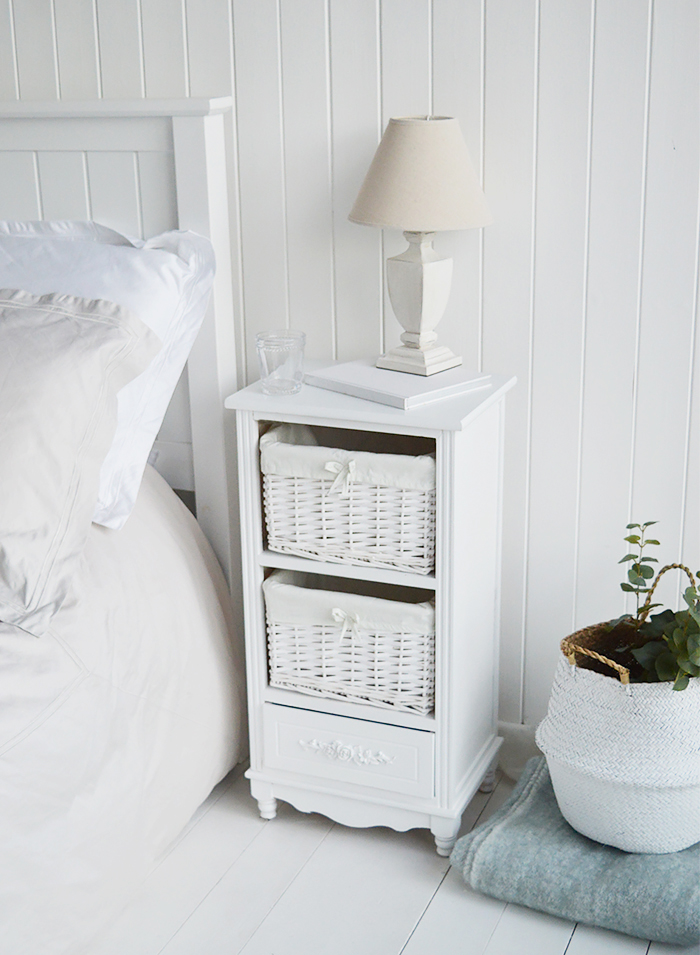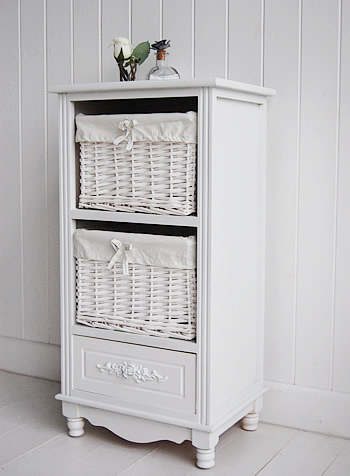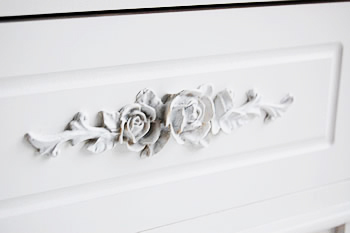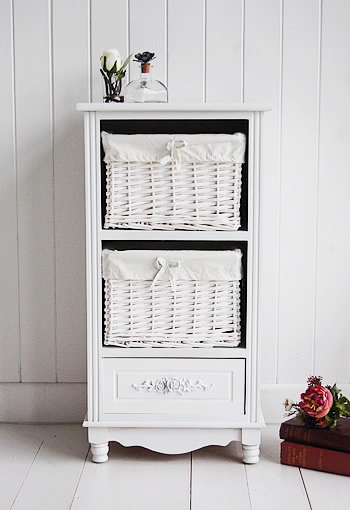 If you have any questions about our Rose White Storage Furniture, please do not hesitate to ask us by emailing info@thewhitelighthousefurniture.co.uk
______________________________________
The White Lighthouse
Online furniture & accessories shop for the home...
New England l Coastal l White l French l Scandi
Shop online for furniture with delivery to UK at our online store website: www.thewhitelighthousefurniture.co.uk
Hallway l Living Room l Bedroom l Bathroom l Accessories l Storage l 
New Items l Be Inspired