Hallway l Living Room l Bedroom l Bathroom l Accessories l Storage l New Items l Be Inspired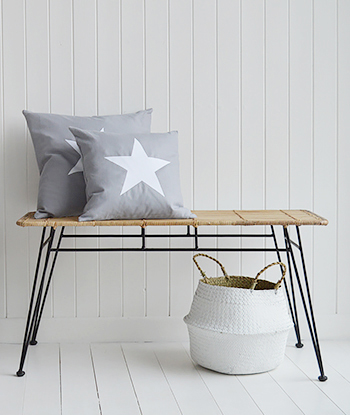 Providence Bench
The Providence bench with black wrought iron legs and contrasting bamboo seat delicately hand stitched to the base.
The Providence makes a lovely hall bench and with the addition of baskets can offer an area to place shoes and bags.
In the bedroom, the bench can be placed at the end of a bed or as a window seat with cushions.
Specifications
Height: 51cm
Width: 101cm
Depth : 41cm
Material: Metal, Bamboo
Delivered Free Fully Assembled
£78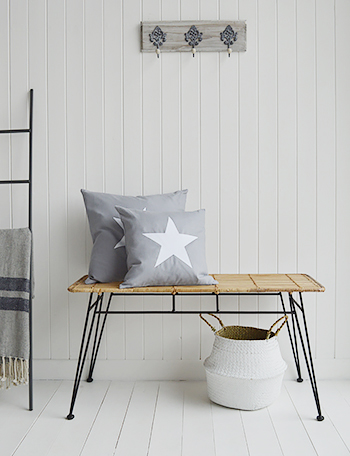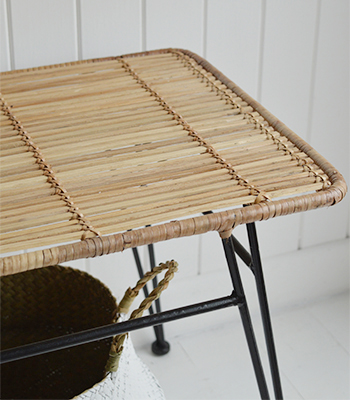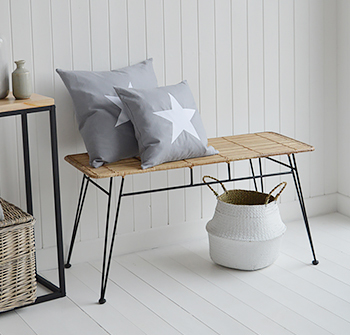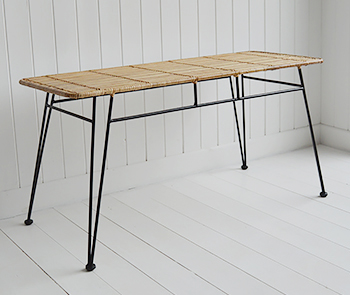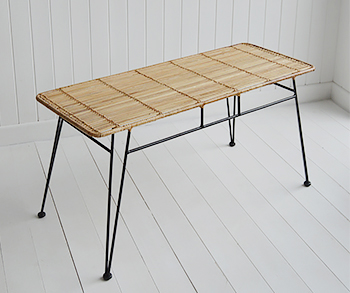 ______________________________
Rhode Island White Storage Seat £210

Newbury Cream  Storage Bench £165

Providence Bench
£78

Manhattan Bench
£220

Plymouth Grey & White Seat £45

Vermont Small Trunk £89

Vermont Large Trunk £155

Panama Vintage Shoe Storage Trunk £88

Cape Cod Storage Hallway Bench £85

Plymouth Storage Bench £110
________________________
The White Lighthouse
Furniture & accessories for the home...
Hallway l Living Room l Bedroom l Bathroom l Accessories l Storage l New Items l Be Inspired