Hallway l Living Room l Bedroom l Bathroom l Accessories l Storage l New Items l Be Inspired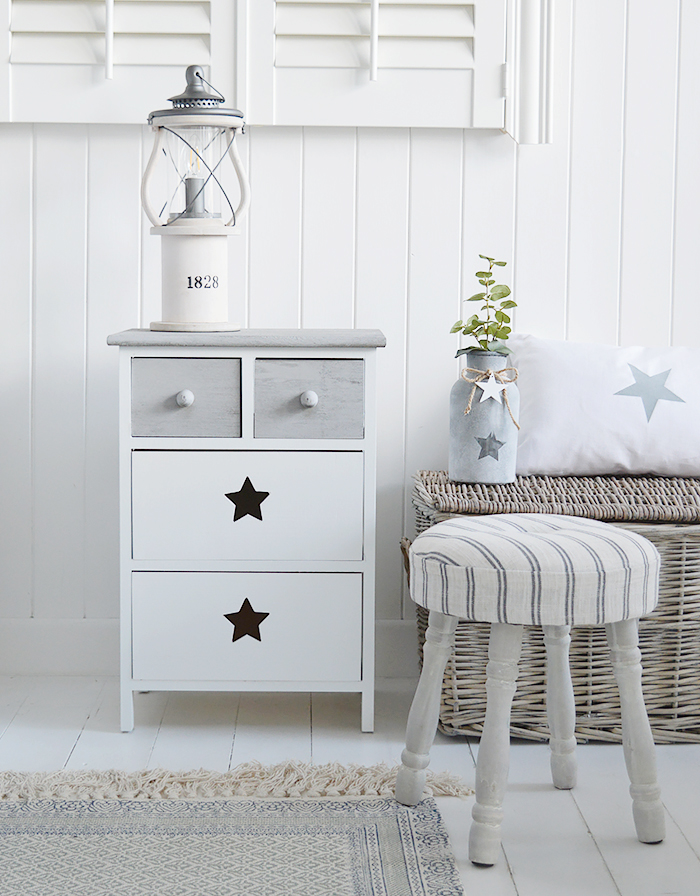 Plymouth Grey and White Cabinet
The Plymouth is a charming rustic white and grey wooden cabinet with four drawers.
The two grey top dawers with knob wooden handles offer storage for small items while the two bottom drawers with a star cut out provide large amounts of storage.
The Plymouth cabinet is a perfect bedside table for the bedroom or a lmap table in the living room or hallway.
Specifications
Height: 58cm
Width: 40cm
Depth: 29cm
Delivered Free Assembled
Price: £59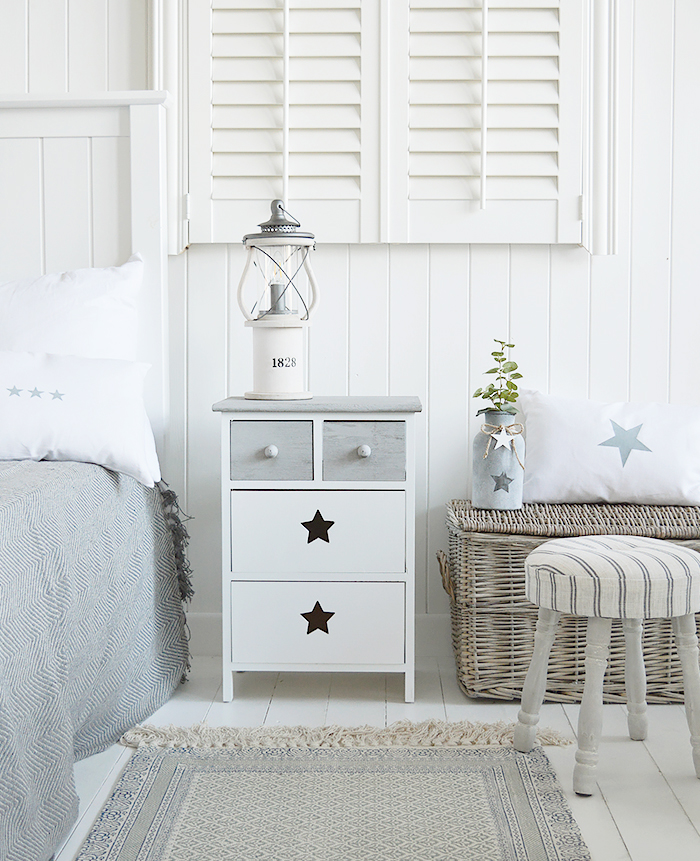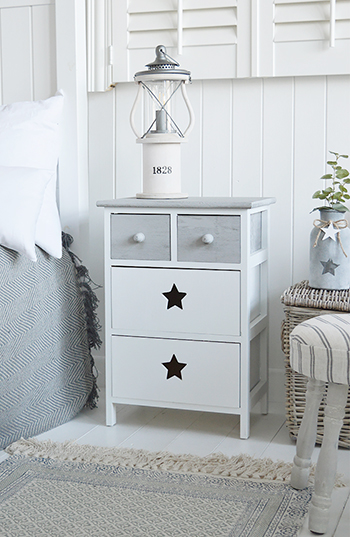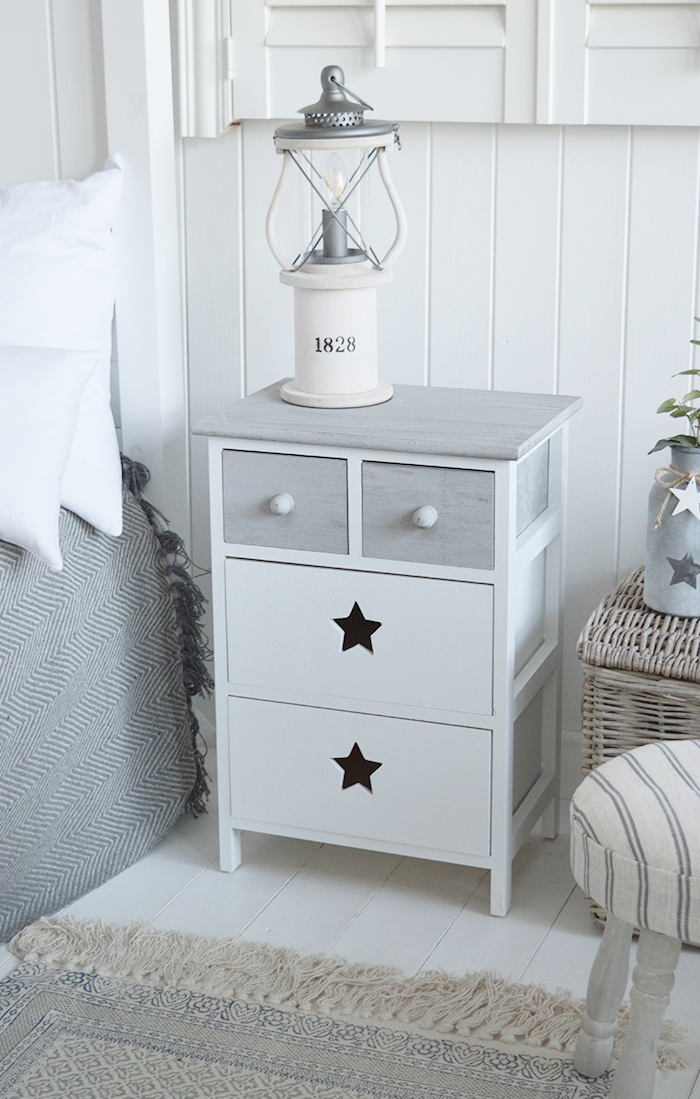 ________________________
The White Lighthouse
Furniture & accessories for the home...
Hallway l Living Room l Bedroom l Bathroom l Accessories l Storage l New Items l Be Inspired