Hallway l Living Room l Bedroom l Bathroom l Accessories l Storage l New Items l Be Inspired
Share your memories with our collection of photo frames. We have sourced beautiful photograph frames in a range of sizes in silver and white for french, New England, Coastal and Scandi style interiors
_____________________
White Wooden Photo Frame 5 x 7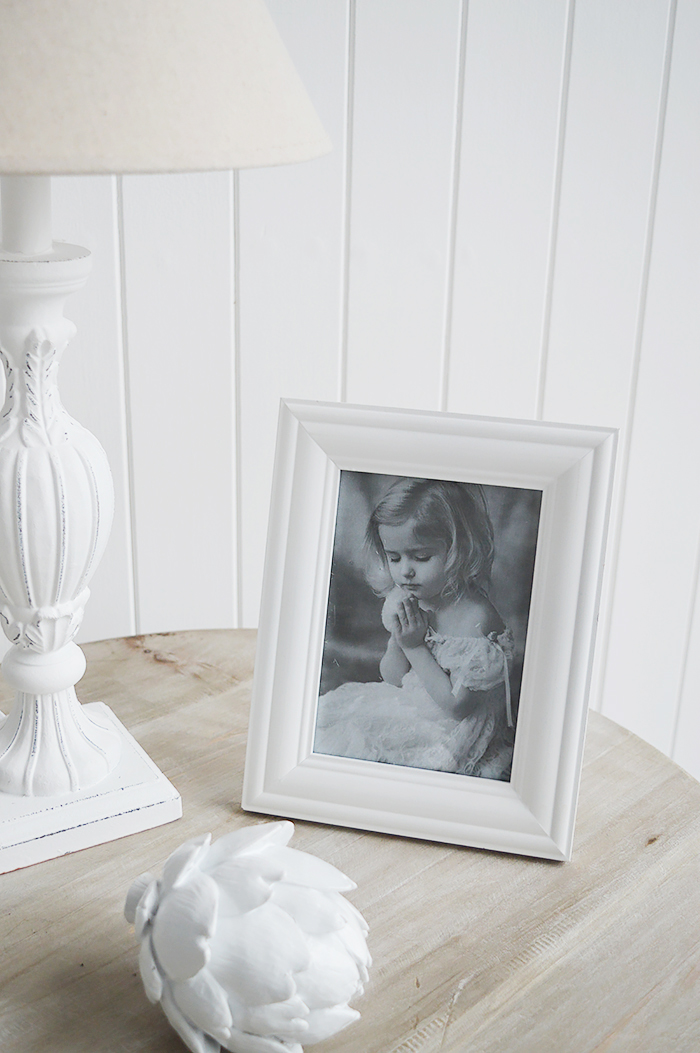 A white wood photoframe for 5 x 7 photos.
For portrait photograph 
Specifications
Total Height: 24cm
Width: 19.5 cm
Price: £7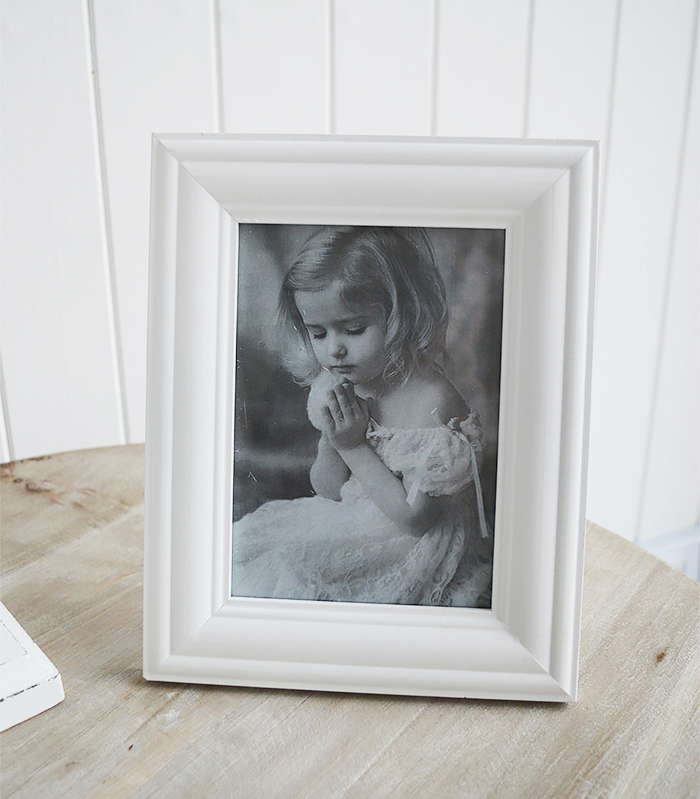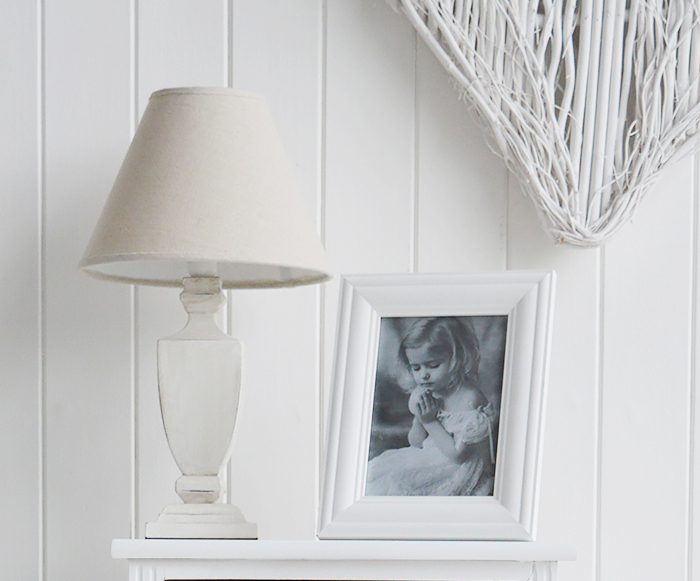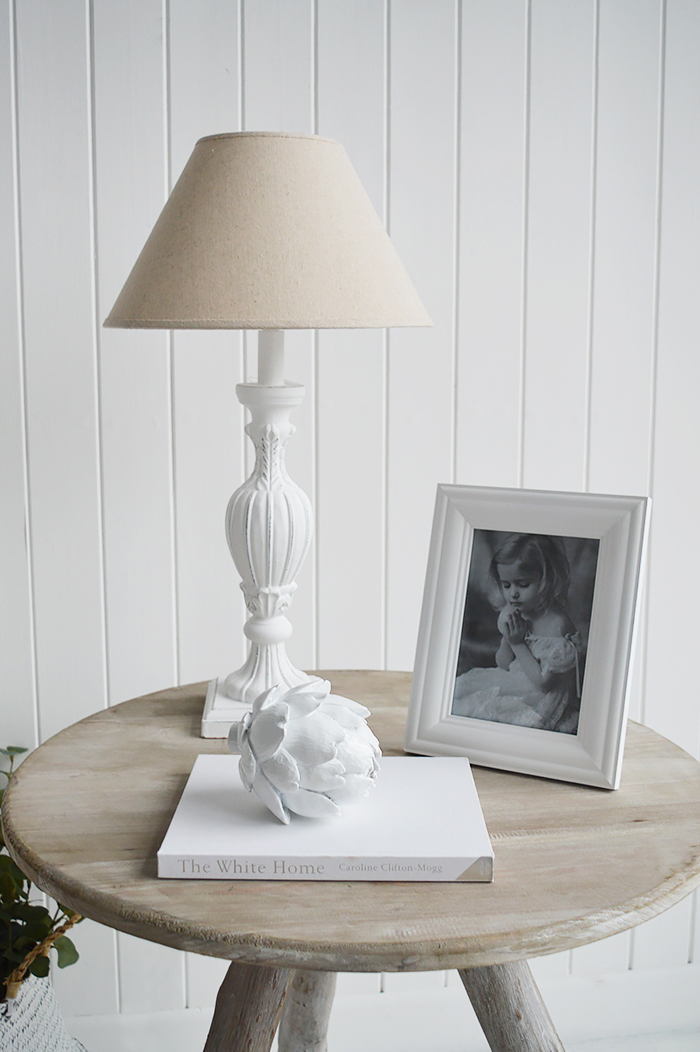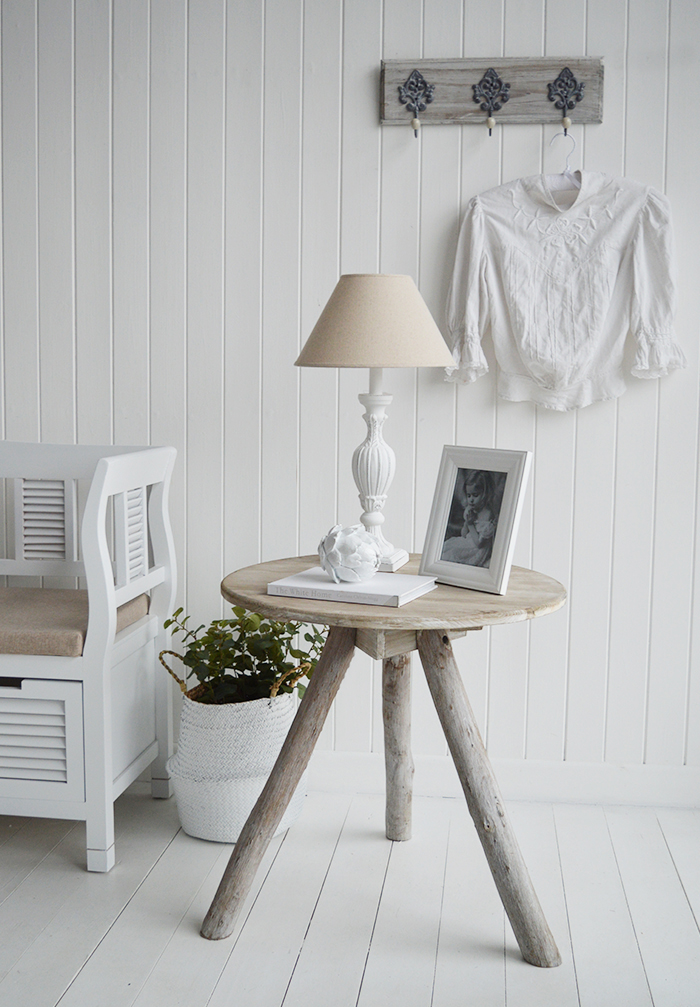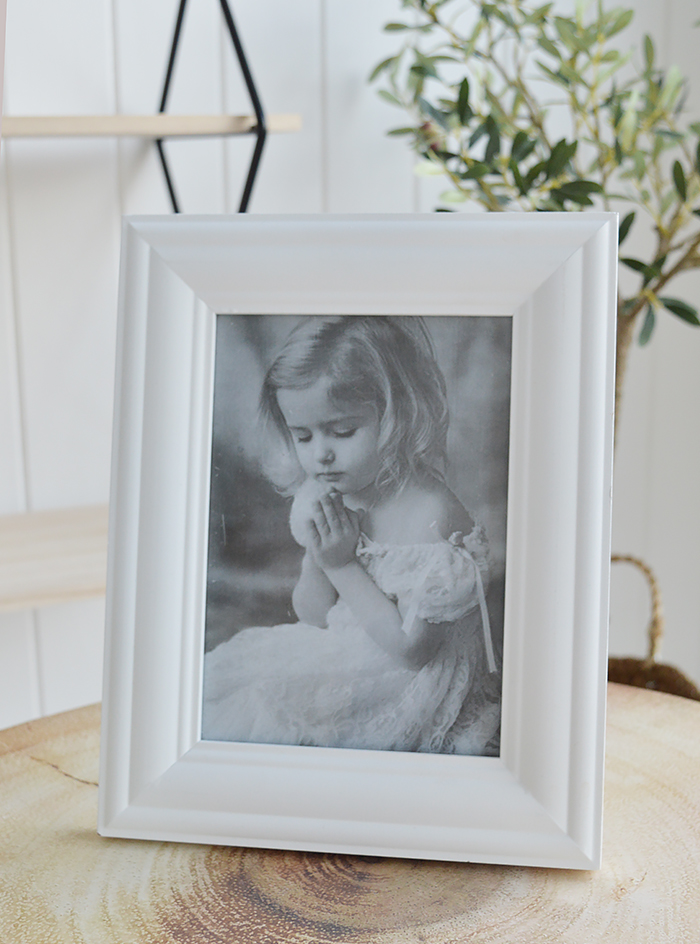 _____________________________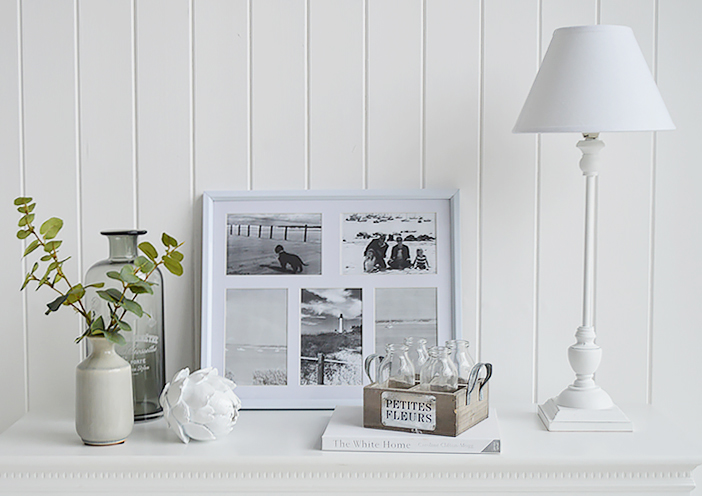 The Portland small white multi photo frame for five 6x4 photographs.
Can be hung landscape or portrait. The photo frame is stunning as a collage on the wall, or set of a table top, shelf or floor.
Specifications
Total Photoframe Height: 33cm
Photoframe Width: 39cm
Depth: 2cm
Materials: Plastic, Glass
Price: £10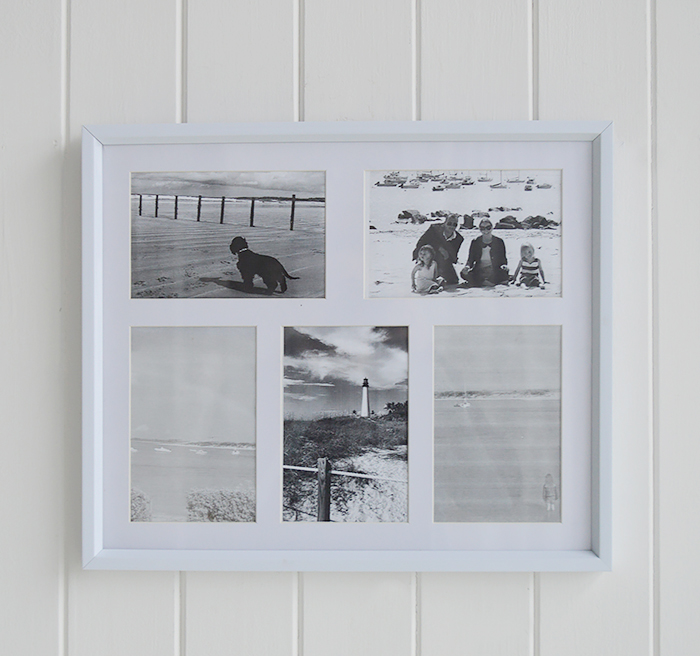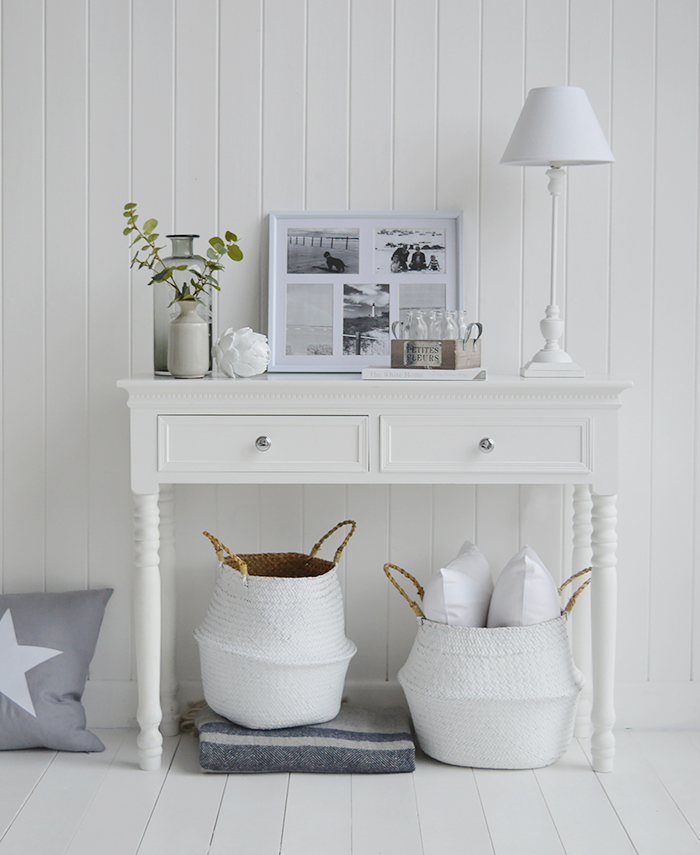 _____________________________