Hallway l Living Room l Bedroom l Bathroom l Accessories l Storage l 
New Items l Be Inspired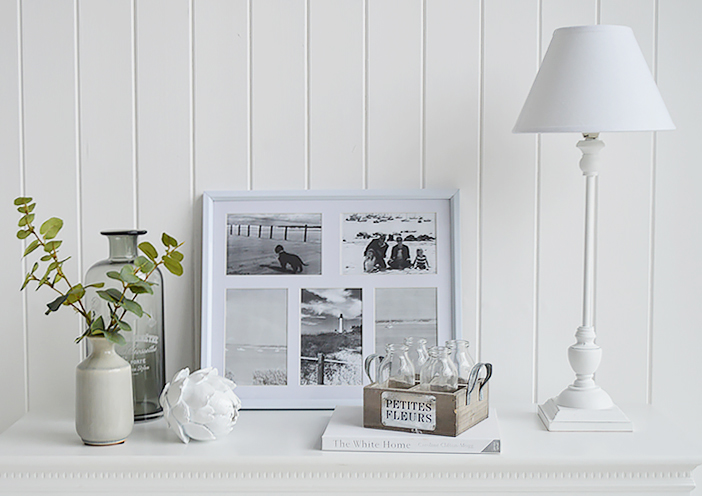 Portland White Multi Photo Frame
The Portland small white multi photo frame for five 6x4 photographs.
Can be hung landscape or portrait. The photo frame is stunning as a collage on the wall, or set of a table top, shelf or floor.
Specifications
Total Photoframe Height: 33cm
Photoframe Width: 39cm
Depth: 2cm
Materials: Plastic, Glass
Price: £10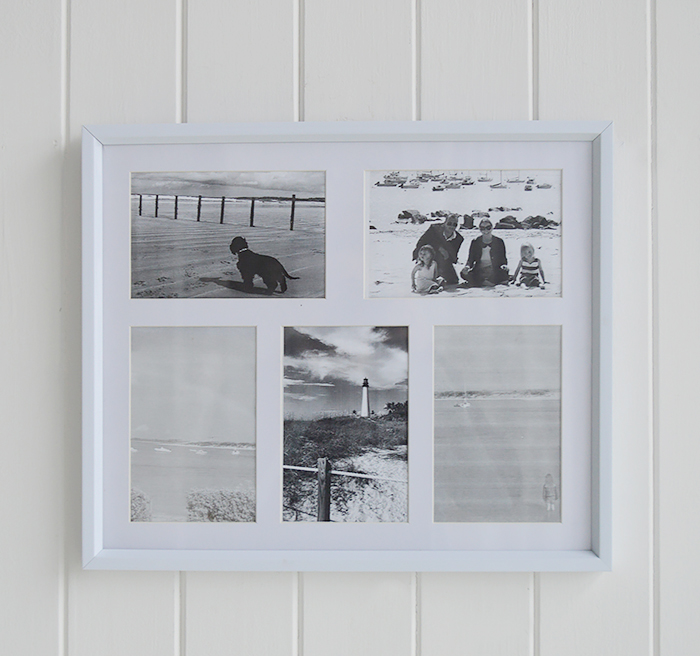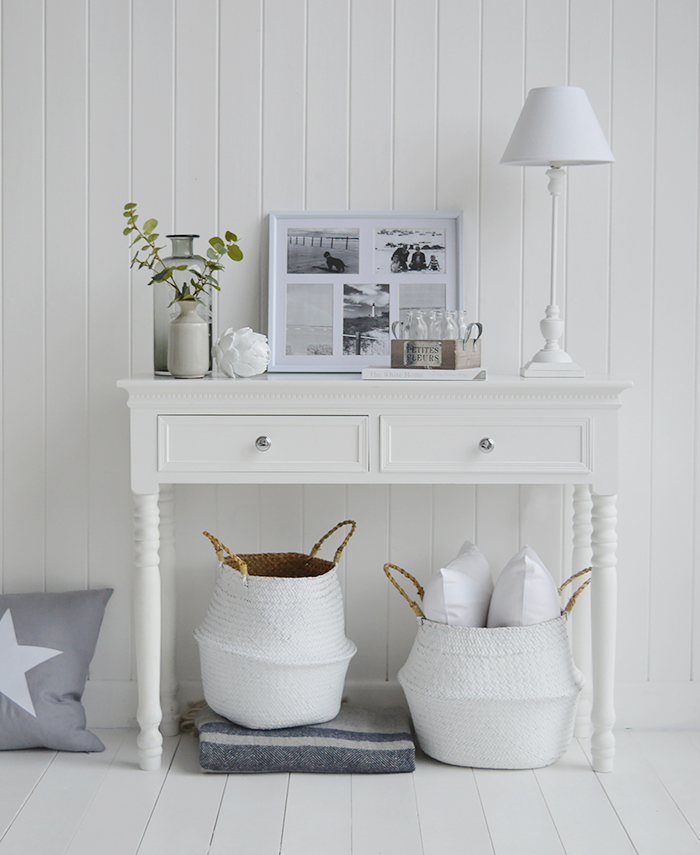 _____________________
The White Lighthouse
Furniture & accessories for the home...
Hallway l Living Room l Bedroom l Bathroom l Accessories l Storage l New Items l Be Inspired