Hallway l Living Room l Bedroom l Bathroom l Accessories l Storage l New Items l Be Inspired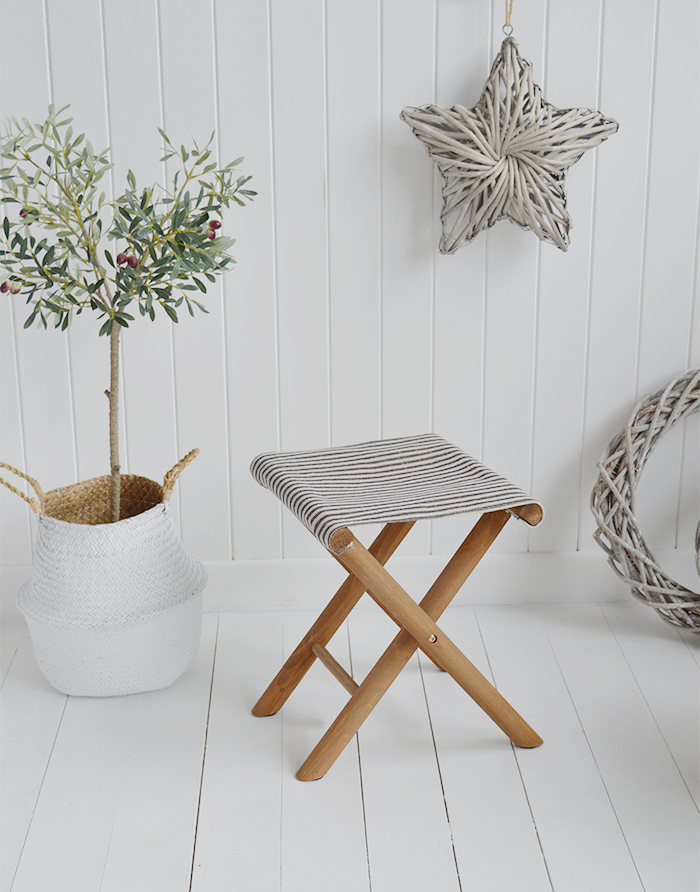 Peabody Small Stool
The Peabody small wooden folding stool with heavy striped black, white and linen coloured fabric seat.
The traditional and timeless stripe of the stool add texture and create the laid back feeling of both country and coastal homes, while the wooden legs blend beautifully with our New England style.
While the fabric is black and white striped, the stool will complement all white, neutral and grey coloured rooms
Perfect in a small living room as a footstool or little extra seat, that if preferred can be folded and stored... we think it is way too cute to be stored away!
Height: 40cm
Width: 34cm
Depth: 37cm
Fully Assembled
Price: £27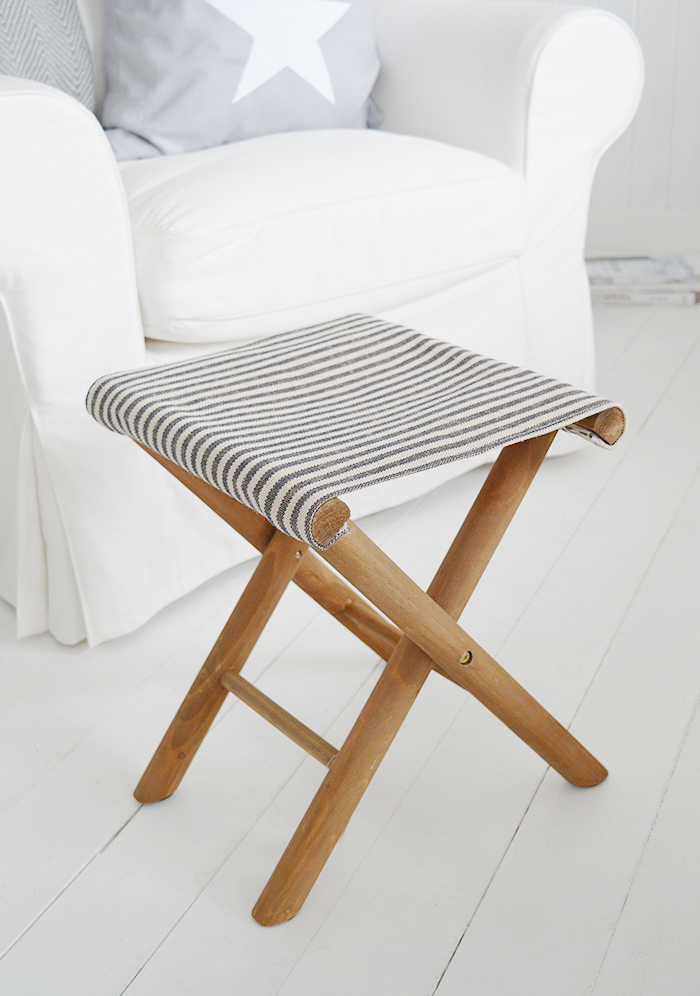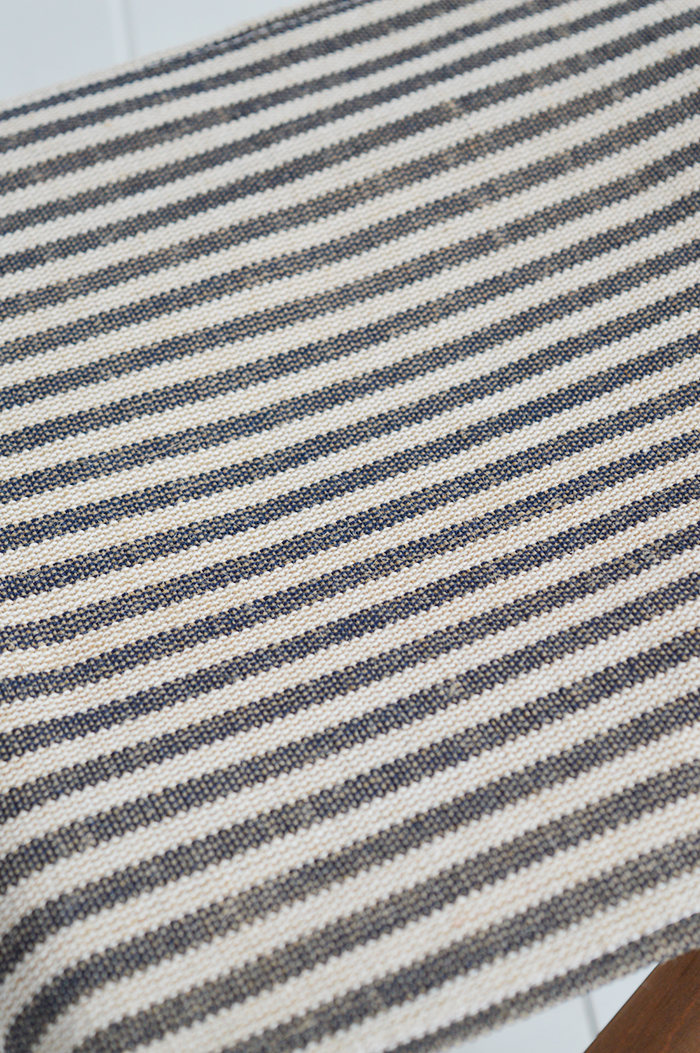 Watch Video of Peabody Stool
______________________________________
The White Lighthouse
Online furniture & accessories shop for the home...
New England l Coastal l White l 
Shop online for furniture with delivery to UK at our online store website: www.thewhitelighthousefurniture.co.uk
Hallway l Living Room l Bedroom l Bathroom l Accessories l Storage l 
New Items l Be Inspired