Hallway l Living Room l Bedroom l Bathroom l Accessories l Storage l New Items l Be Inspired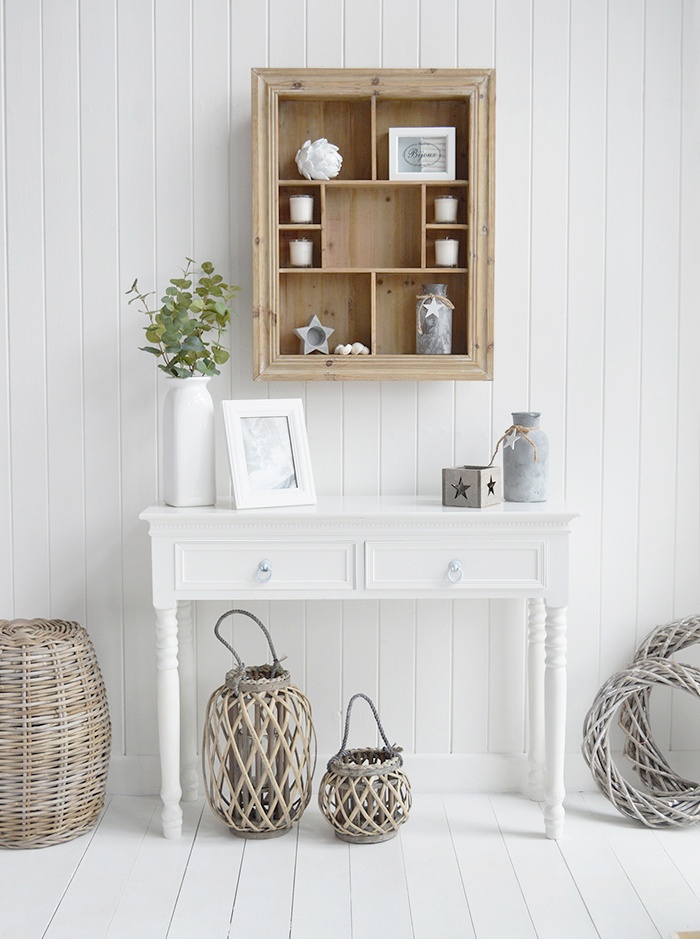 Pawtucket Display Shelf
The Pawtucket display large wall shelf with 9 compartments.
An absolutely gorgeous deep wall display shelf in greyed washed wood with a chunky decorative surround. 
A piece of wall art in itself for you to decorate with your favourite pieces of home decor.
The slightly rustic finish of the Pawtucket will allow it to complement perfectly with both New England country and coastal interior styles adding interest and texture to any wall.
Specifications
Height: 70cm
Width: 55cm
Depth: 10cm
This mobile website is no longer kept up to date
Please go to to The White Lighthouse website
For all current in stock home decor and furniture please refer to our desktop website https://www.thewhitelighthousefurniture.co.uk/accessories.htm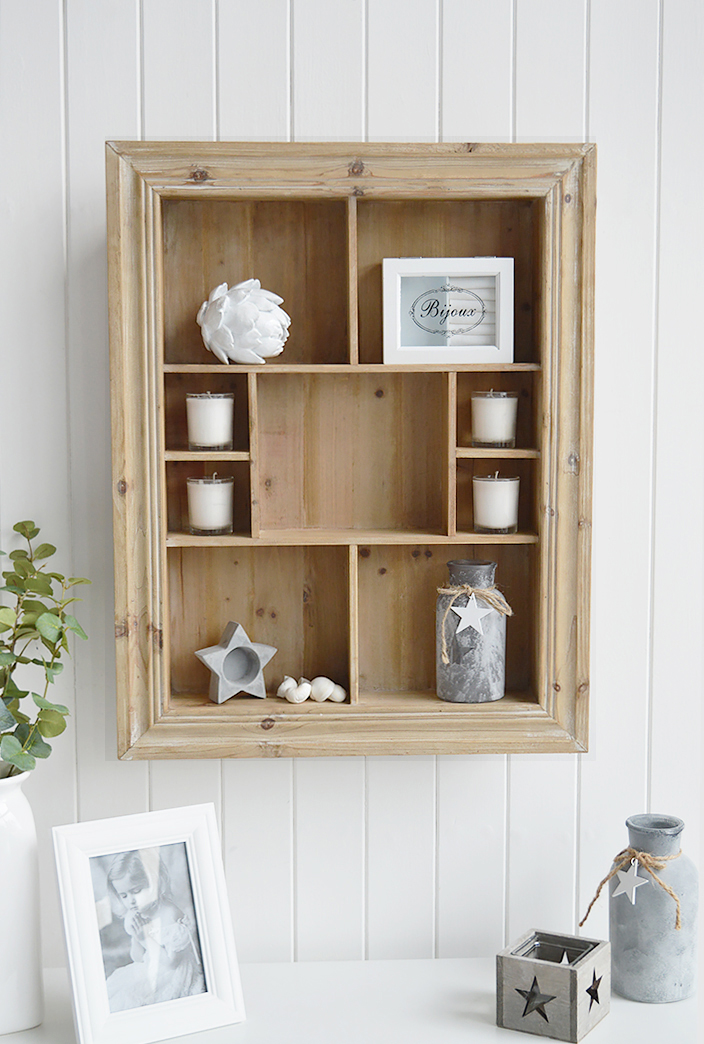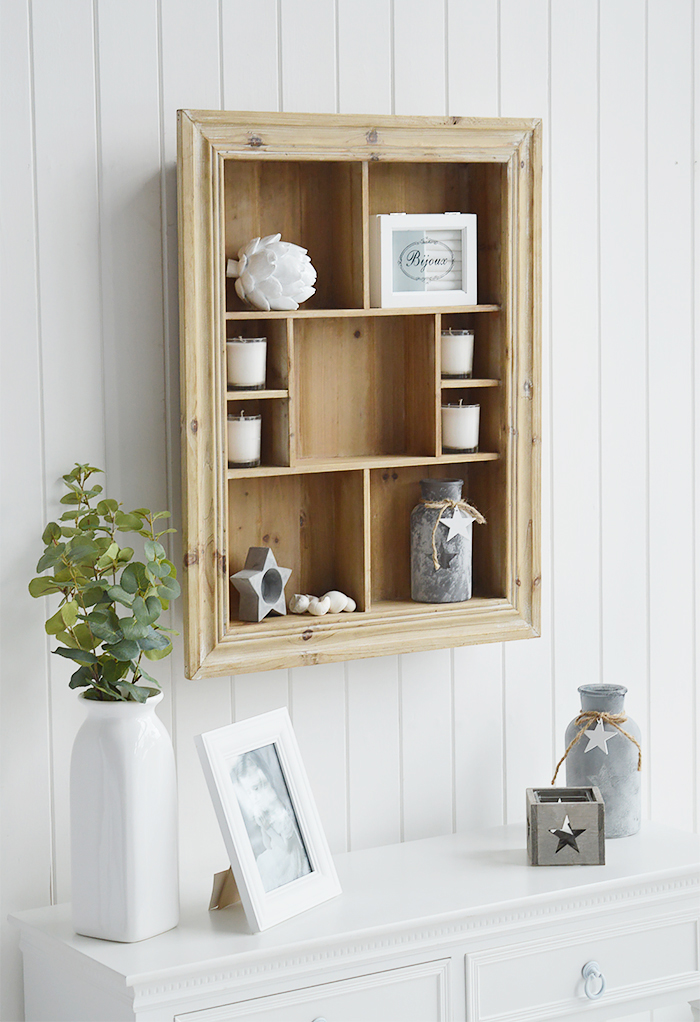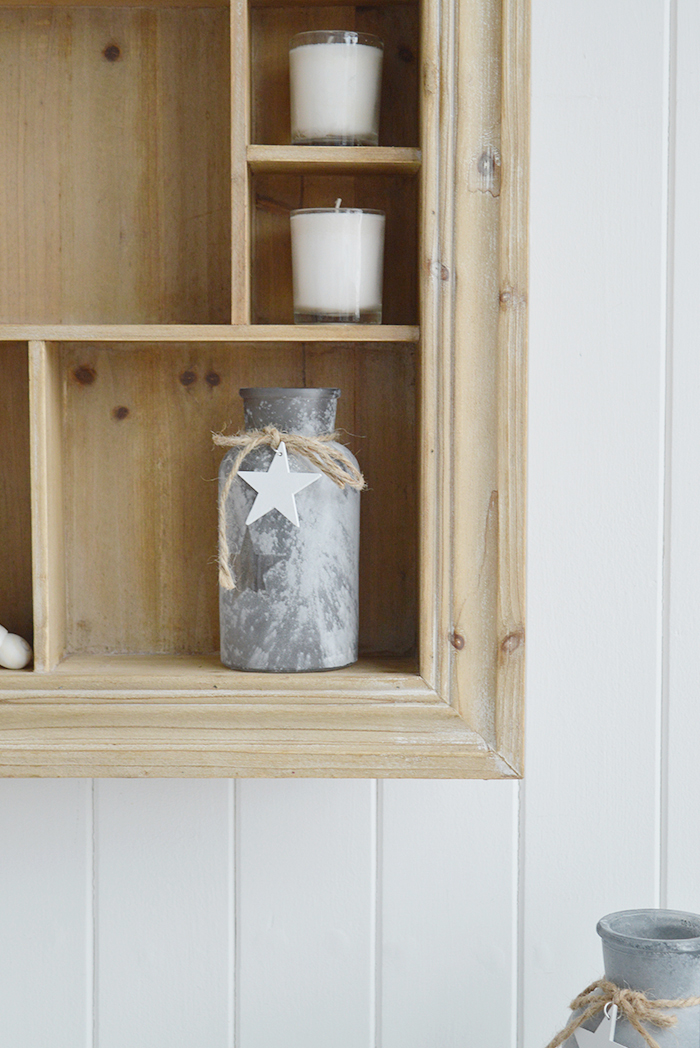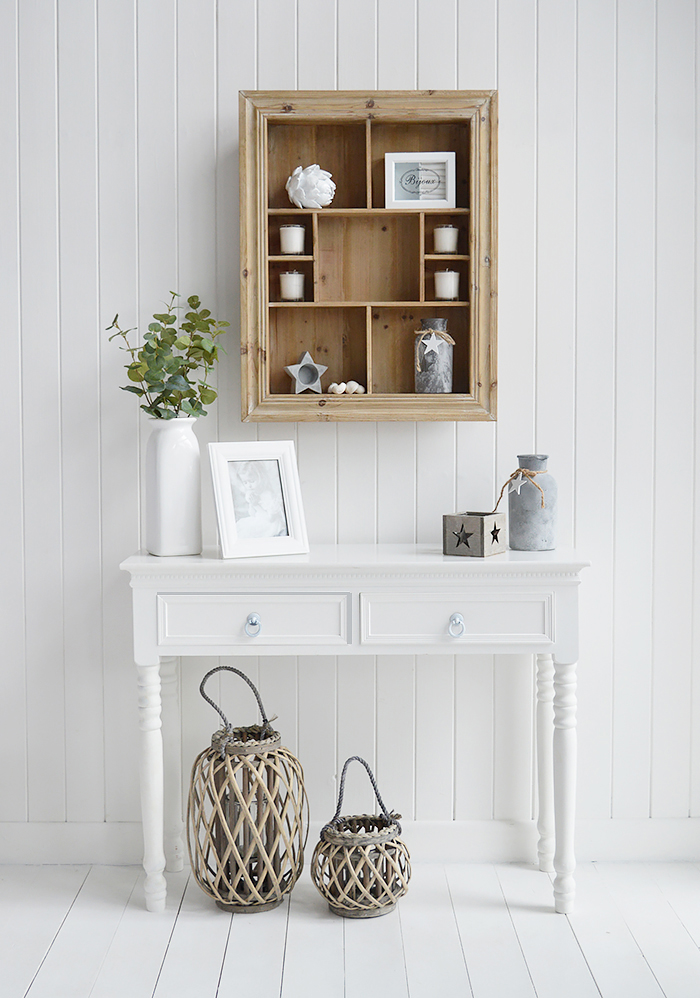 ______________________________________
The White Lighthouse
Online furniture & accessories shop for the home...
New England l Coastal l White l French l Scandi
Shop online for furniture with delivery to UK at our online store website: www.thewhitelighthousefurniture.co.uk
Hallway l Living Room l Bedroom l Bathroom l Accessories l Storage l 
New Items l Be Inspired