Hallway l Living Room l Bedroom l Bathroom l Accessories l Storage l New Items l Be Inspired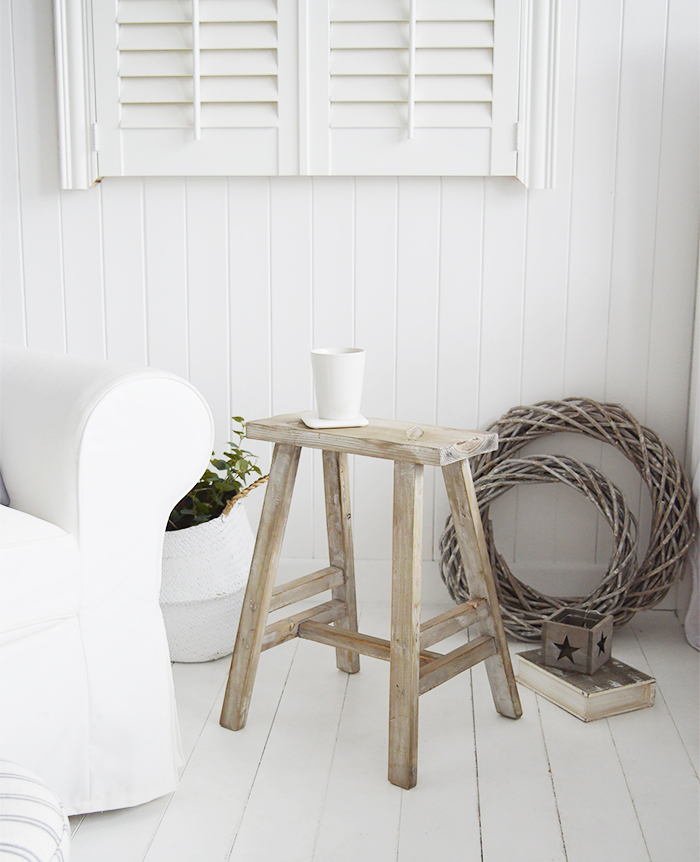 Pawtucket Wooden Stool / Side Table
The Pawtucket Stool in grey driftwood effect wood. 
Ideal as a bedside table in the bedroom or side table in the living room. A perfect stool in the bathroom and extra seating for guests.
Such a versatile and gorgeous piece, finished in a rustic greyed wood to add texture and warmth, it is a stunning addition in both country and coastal interiors.
Specifications
Height: 51cm
Width: 38cm
Depth: 33cm
Fully Assembled
Sorry, completely sold out and no longer available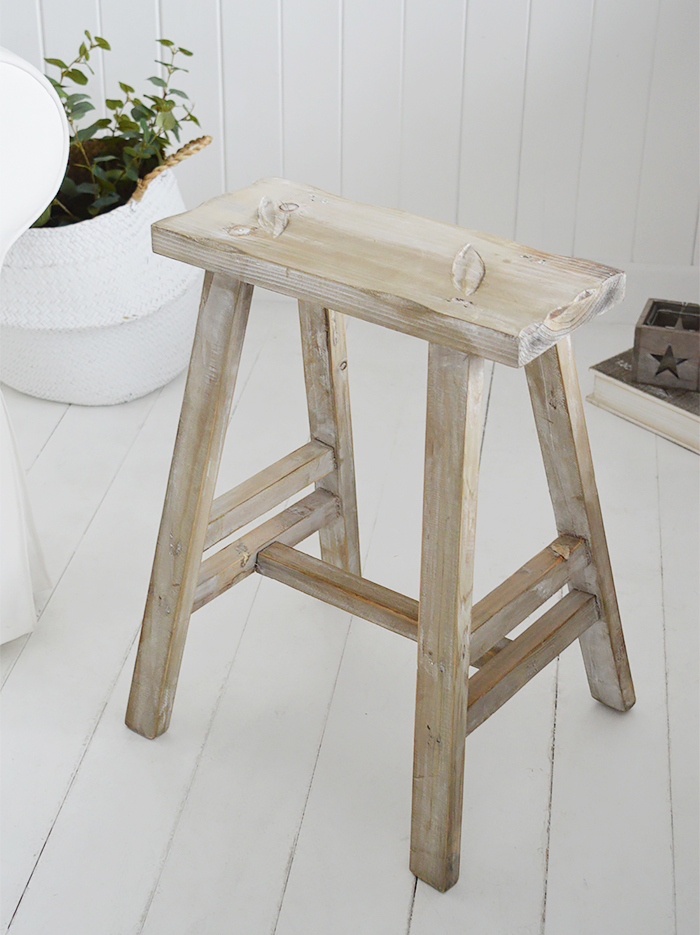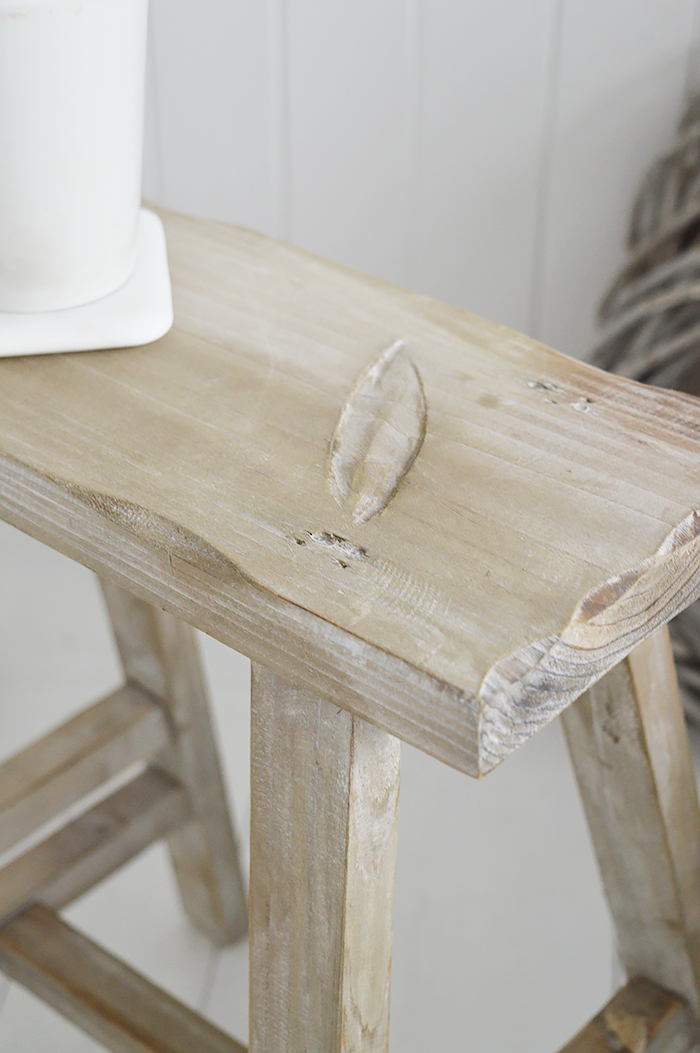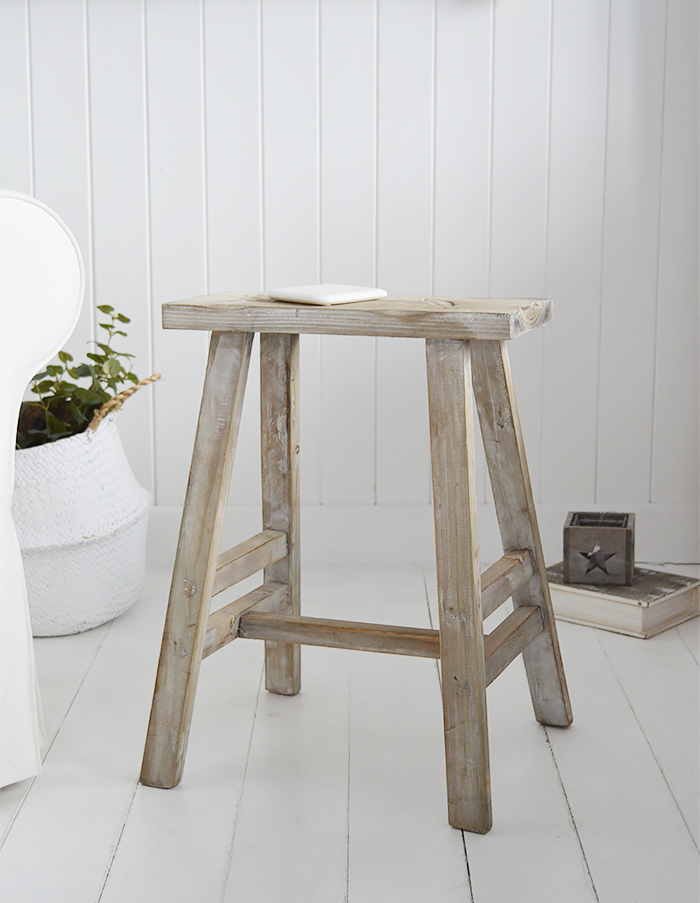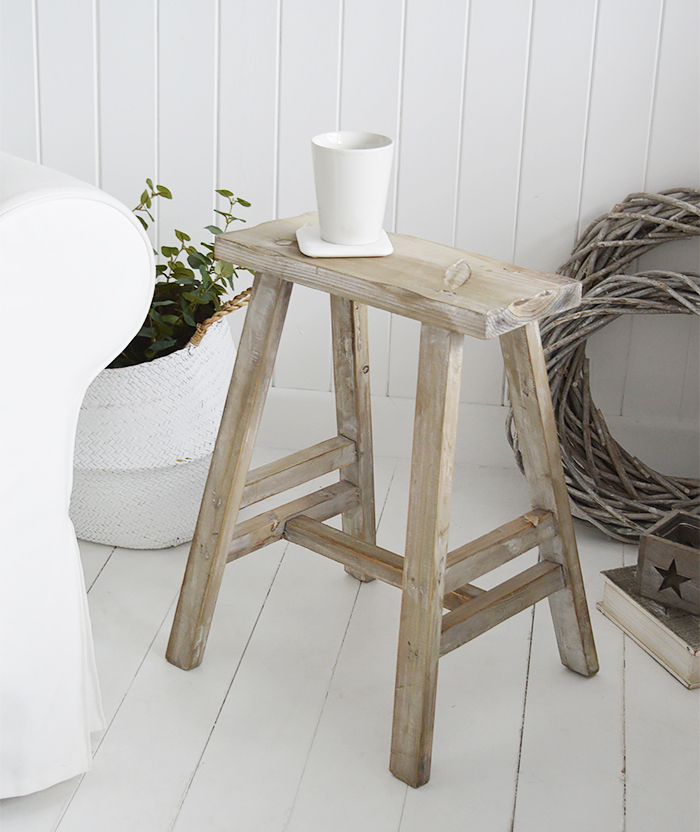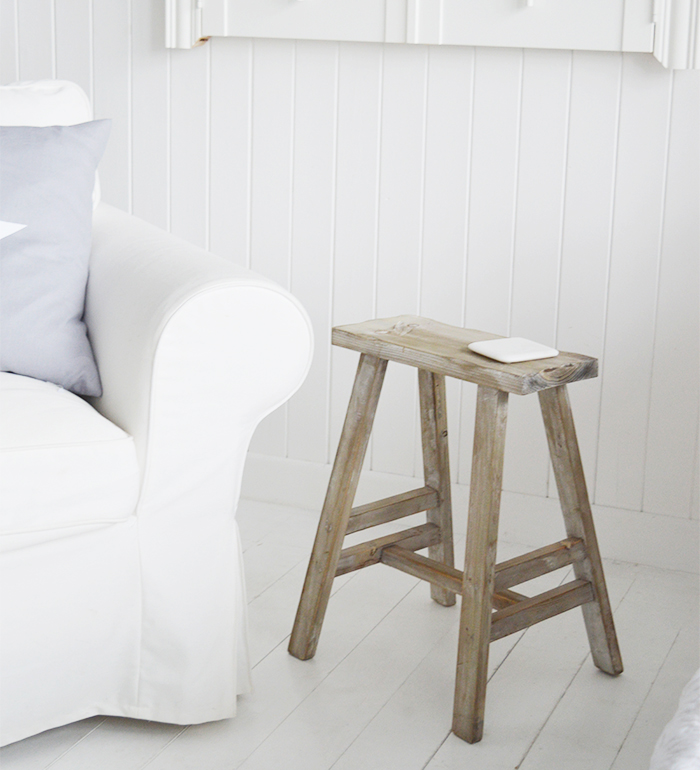 ________________________
The White Lighthouse
Furniture & accessories for the home...
Hallway l Living Room l Bedroom l Bathroom l Accessories l Storage l New Items l Be Inspired