Hallway l Living Room l Bedroom l Bathroom l Accessories l Storage l 
New Items l Be Inspired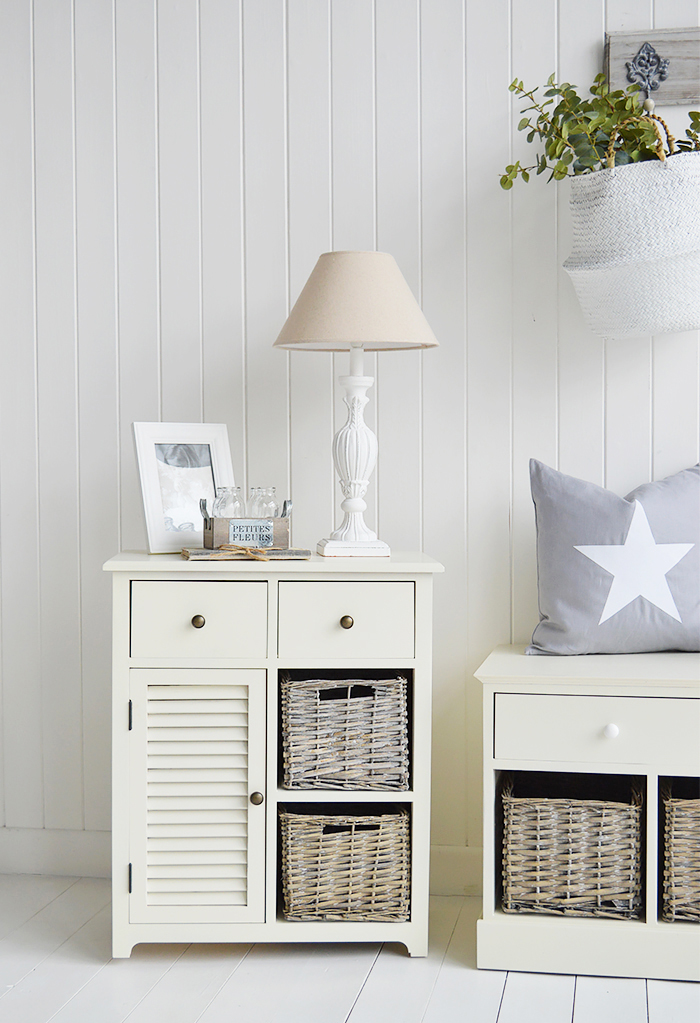 Newbury Cream Cabinet with Drawers and Cupboard
The Newbury cream cabinet with two greyed willow basket drawers, two top drawers with antique brass coloured knob handles and a cupboard with shutter style door
The Newbury cream cabinet with its louvre style door, clean straight lines and contrasting greyed hand woven baskets is a perfect match for every style of home interiors. From coastal to country, Scandinavian to Suburbian the cream cabinet will complement all interior designs
The Newbury is a range of storage furniture finished in a soft cream colour.
Specifications
Height :68cm
Width: 57cm
Depth: 29cm
Baskets: W:22cm H:18cm D:27cm
Drawers: W:23cm H:13cm D:27cm
Cupboard: W:26cm H:43cm D:26cm
Delivered Free Fully Assembled
Sorry, now sold out...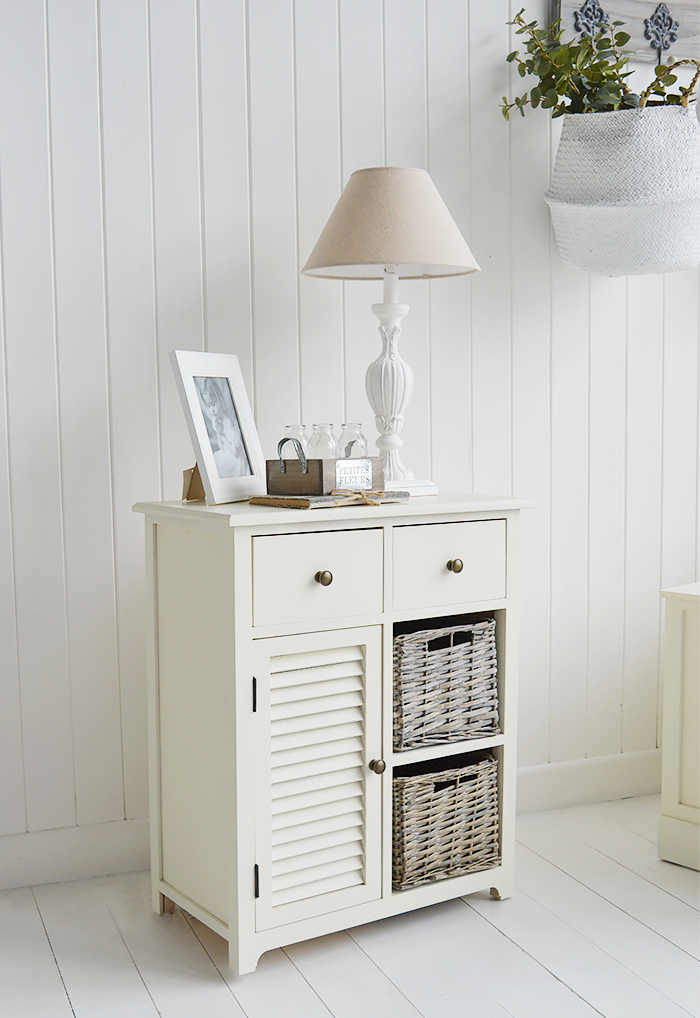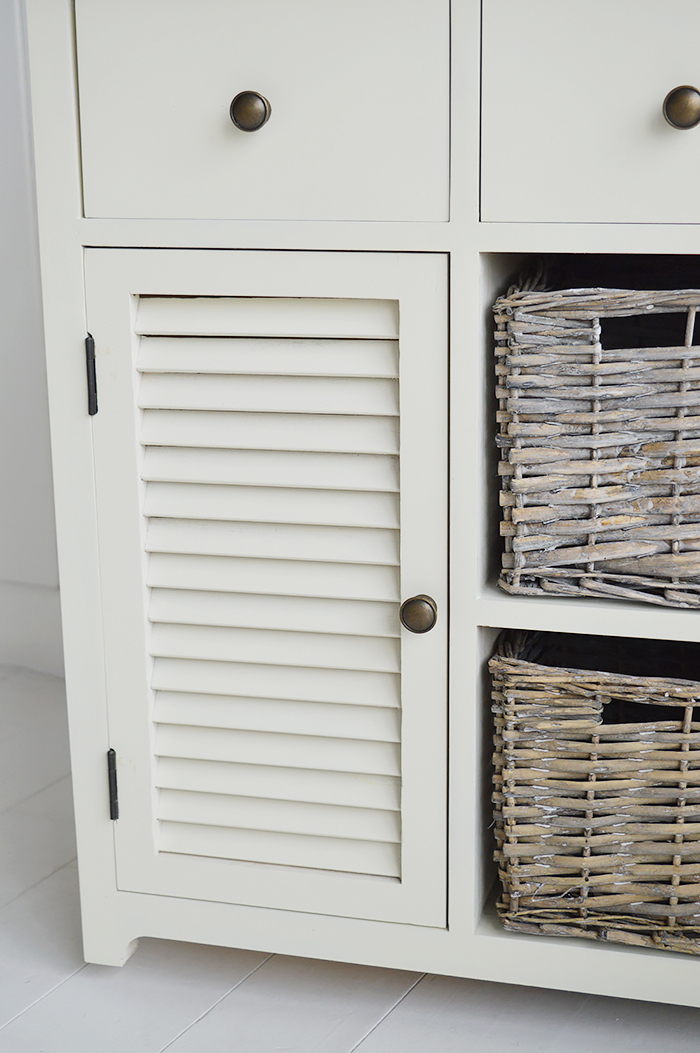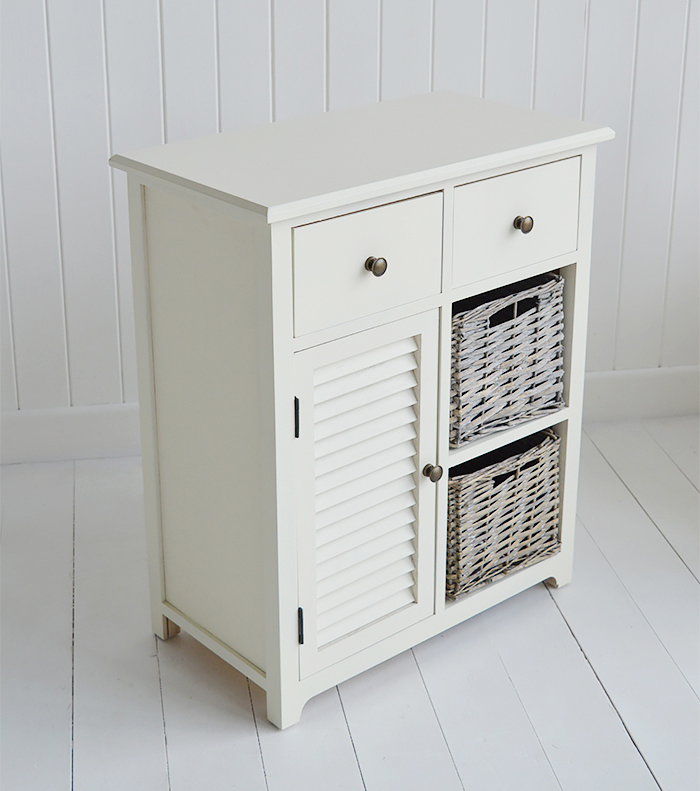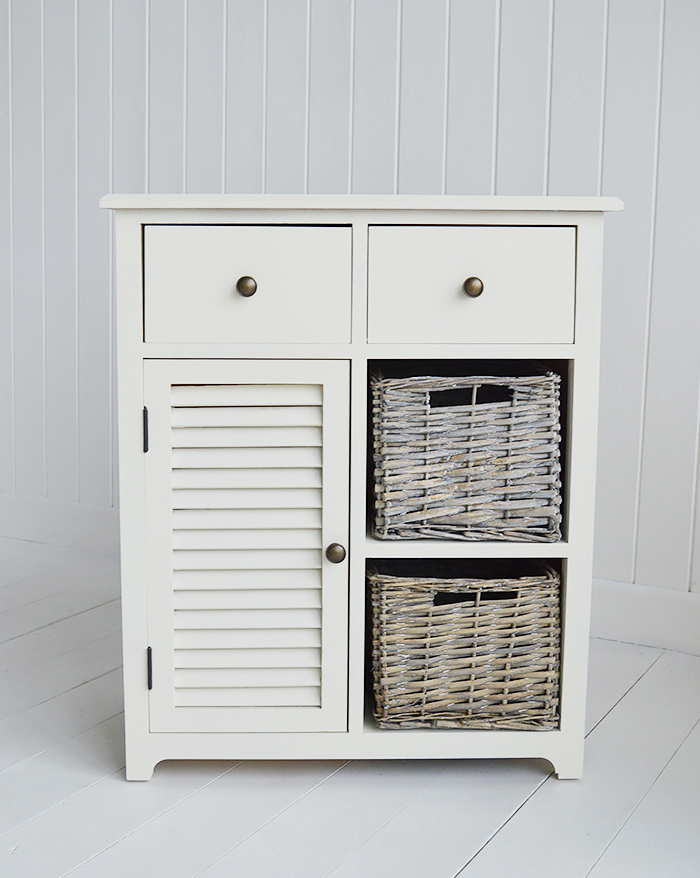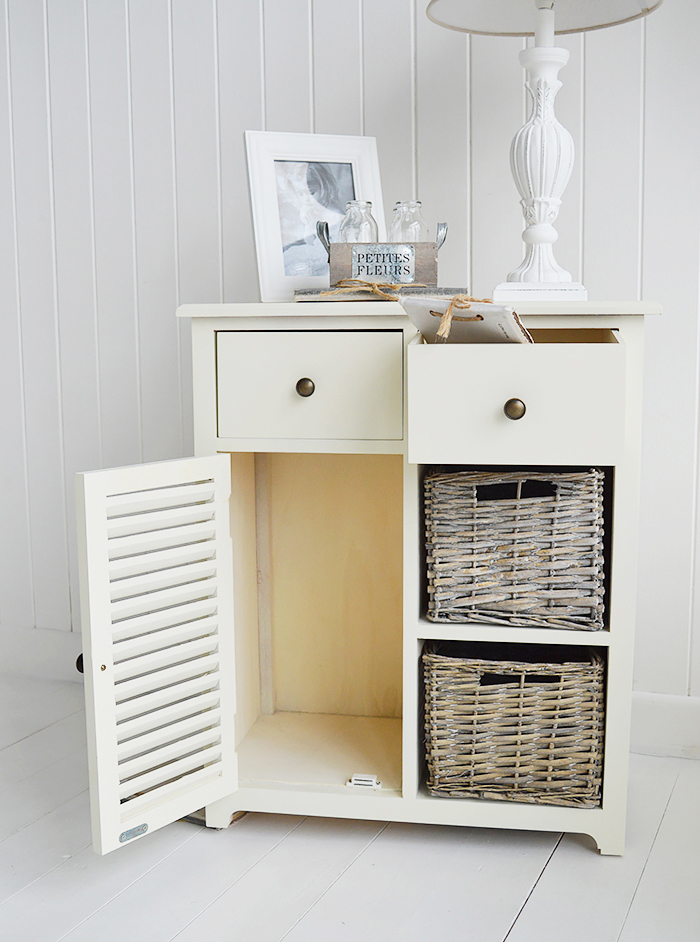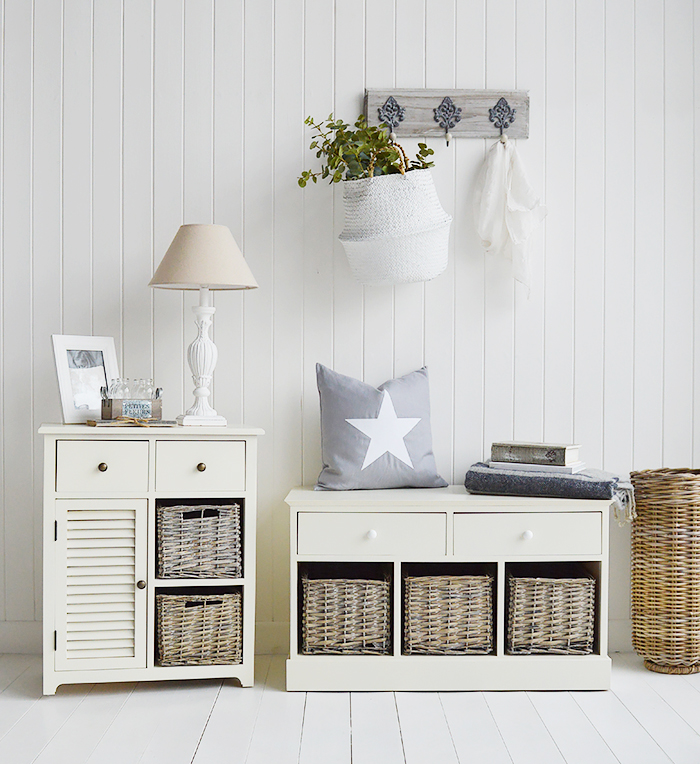 Rooms, Ideas and Tips
Hallway furniture: A lovely cabinet great for everyday storage with four drawers to hold everyday clutter and a cupcoard for taller items.
Tip: Add a coat rack above for a complete hallway solution.
Living Room Furniture: An ideal lamp table with masses of storage
Bedroom Furniture: In a bedroom this would make a perfect bedside table.
___________________________
Hall Furniture > Lamp Tables > Newbury Cream Cabinet
_____________________
The White Lighthouse
Furniture & accessories for the home...
Hallway l Living Room l Bedroom l Bathroom l Accessories l Storage l 
New Items l Be Inspired