Hallway l Living Room l Bedroom l Bathroom l Accessories l Storage l New Items l Be Inspired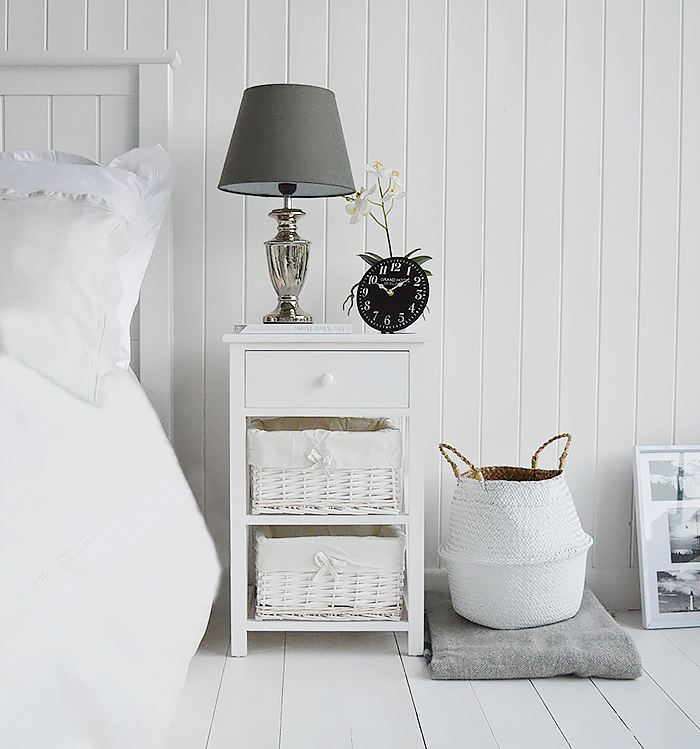 New Haven 3 Drawer White Bedside Table
The New Haven painted white three drawer storage unit. This simple bedside has two lined basket drawers and a pull drawer with white round wooden knob.
Such versatile storage unit to suit anywhere in the home. A bedside table in the bedroom, toys for Cottage Kids, bathroom storage or lamp table in living room or hallway.
A classic white bedside table that you can add your own lamps and decor to suit your bedroom interior.
Specifications
Height: 59cm
Width: 37cm
Depth: 27cm
Material: Willow and Birch
Fully Assembled
£59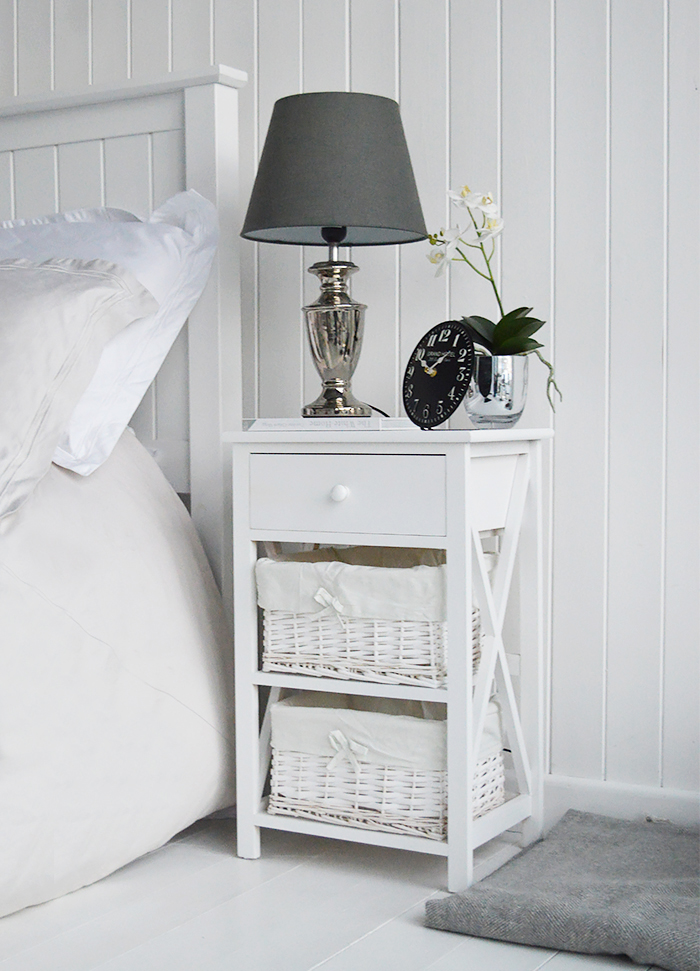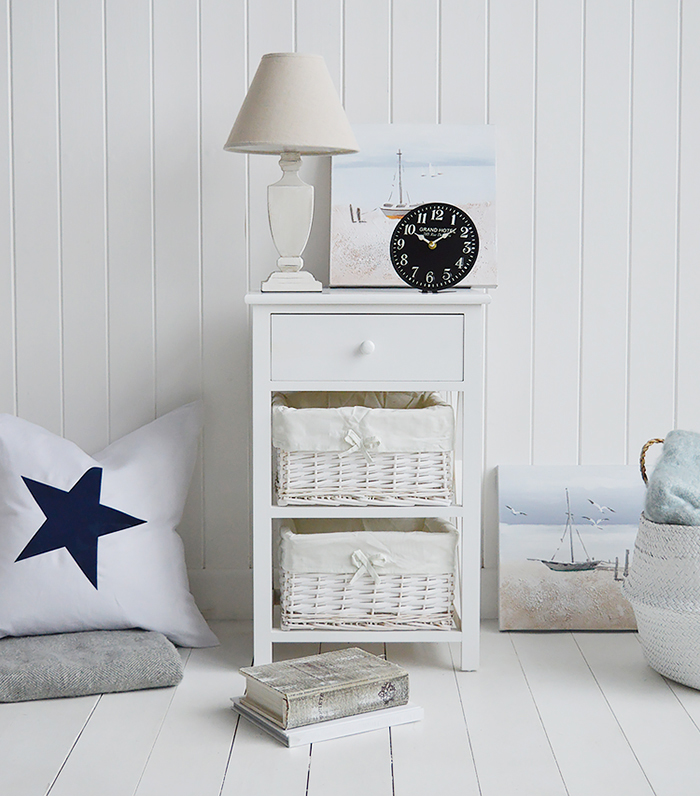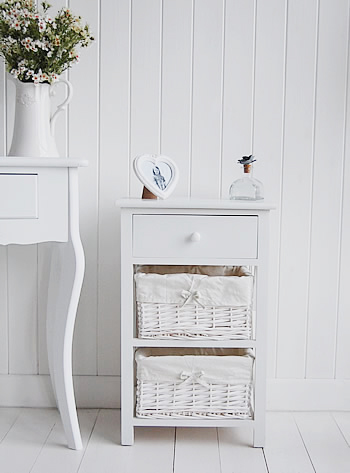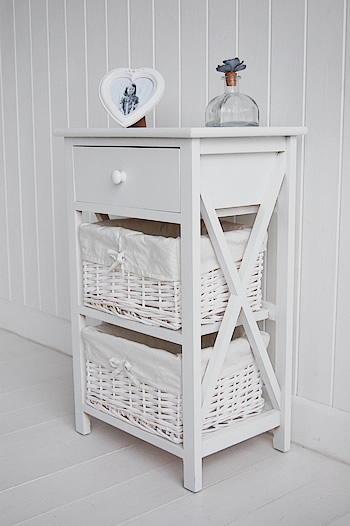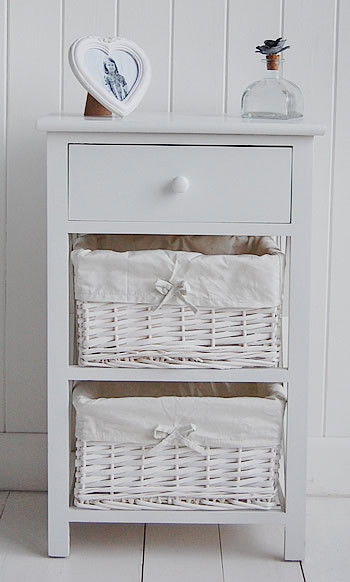 Rooms, Tips and Decor
Bedroom Furniture: The height of the New Haven three drawer makes it an ideal bedside table, giving so much sotrage for bedside essentials. The drawers offer great storage for make up, accessories and small items of clothes.
Decor: The New Haven is such as simple style of bedroom furniture that you can adapt it and add you own decor to suit your bedroom style. 
In the photographs we have shown it in its plainest form to show the detailing as well as how well it suits a relaxed coastal style interior by adding some of our coastal home decor accessories and a boutique hotel style with a complementing Kensington bedside lamp and mantel clock.
______________________________
| | |
| --- | --- |
| | |
| Vermont Small Trunk Bedside £89 | White Bedside Table  £105 |
| | |
| Narrow Bar Harbor Small Bedside £35 | |
| | |
| | Bethel Cove White Bedside Tables £39 |
| Rose Bedside Cabinet £55 | Colonial White Bedside Table £89 |
| Bar Harbor Narrow Bedside Table £49 | Connecticut White Tray Table £39 |
| Colonial White Large Bedside Table £79 | Rose White Three Drawer Cabinet £75 |
| Maine White Bedside Table £59 | Maine White Bedside Table £48 |
______________________________
The White Lighthouse
Furniture & accessories for the home...
Hallway l Living Room l Bedroom l Bathroom l Accessories l Storage l 
New Items l Be Inspired