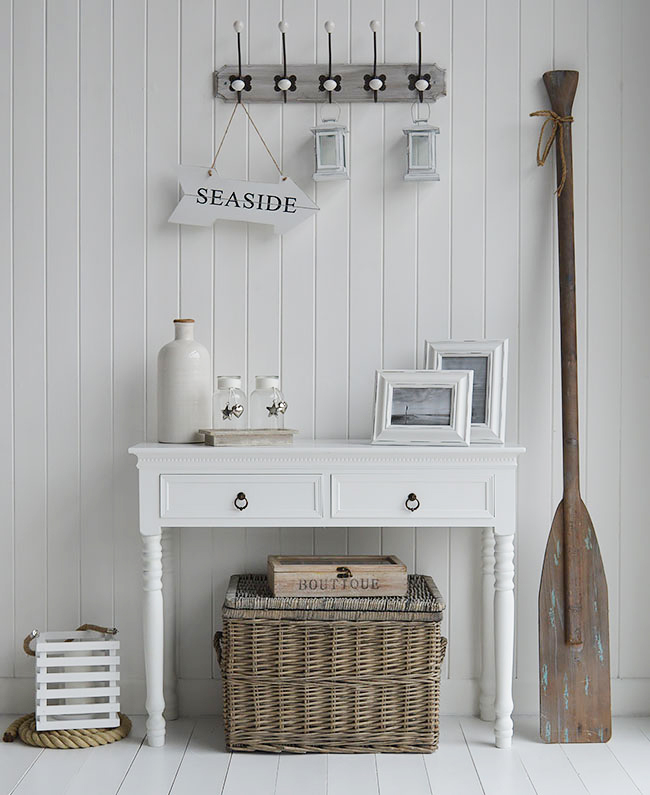 New England White Console Table
Our New England white halway table or console table with two drawers for essential storage and antique brass ring pull handles.
The New England Range is a crisp matt white range of furniture for a simple classic look to any room. As beuatiful in a cottage as it is in grand Victorian suburban homes. A versatile table perfect for all interiors.
The console table comprises of turned legs finished with several layers of white satin paint making it a beautiful piece of hall furniture
Specifications
Height: 72cm
Width: 95cm
Depth: 32.5cm
Drawer Size: W: 36.5cm, h: 9cm, L: 26cm
Material: MDF, Pine, Brass
Drawer Unit Fully Assembled, requires legs to be simple attached
£169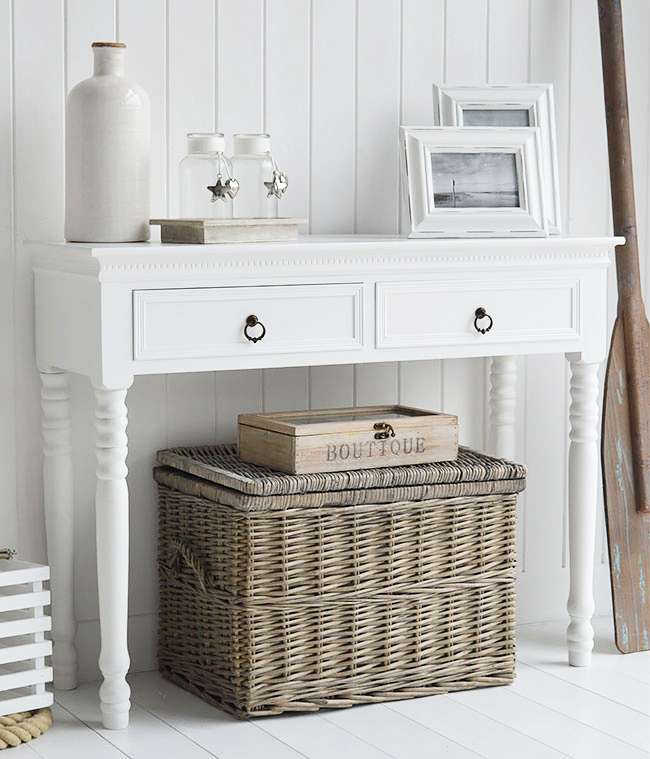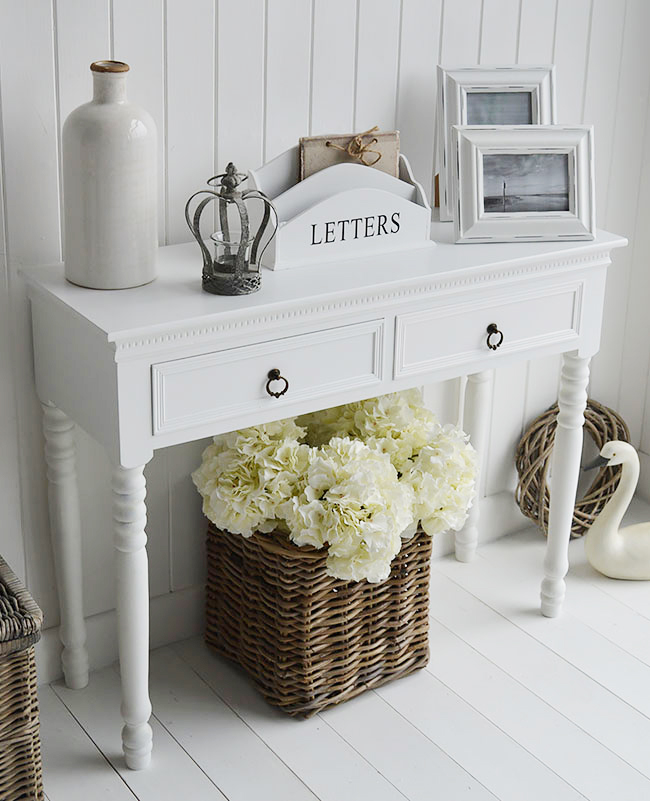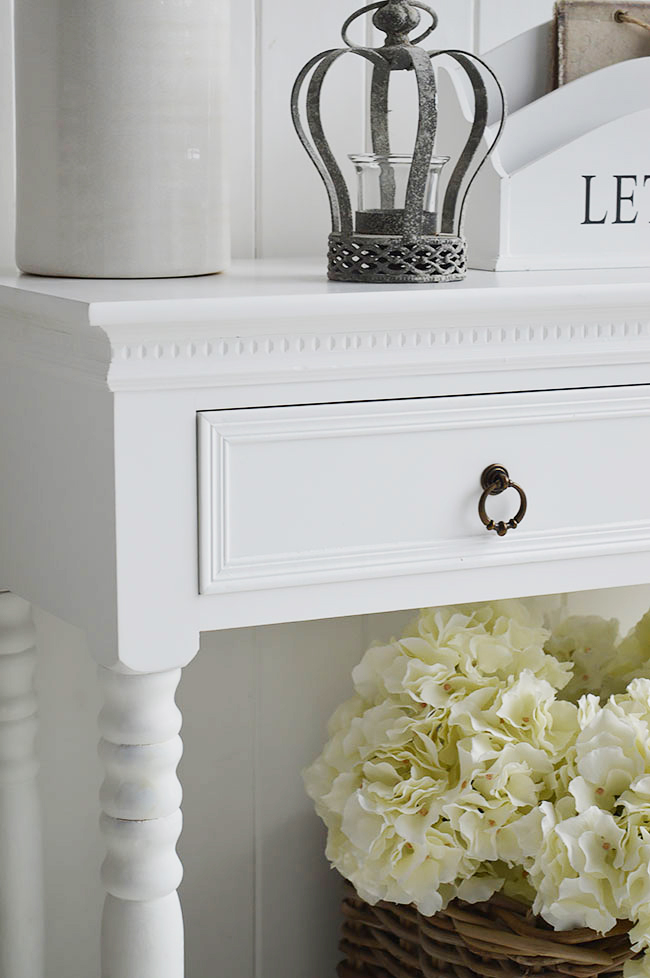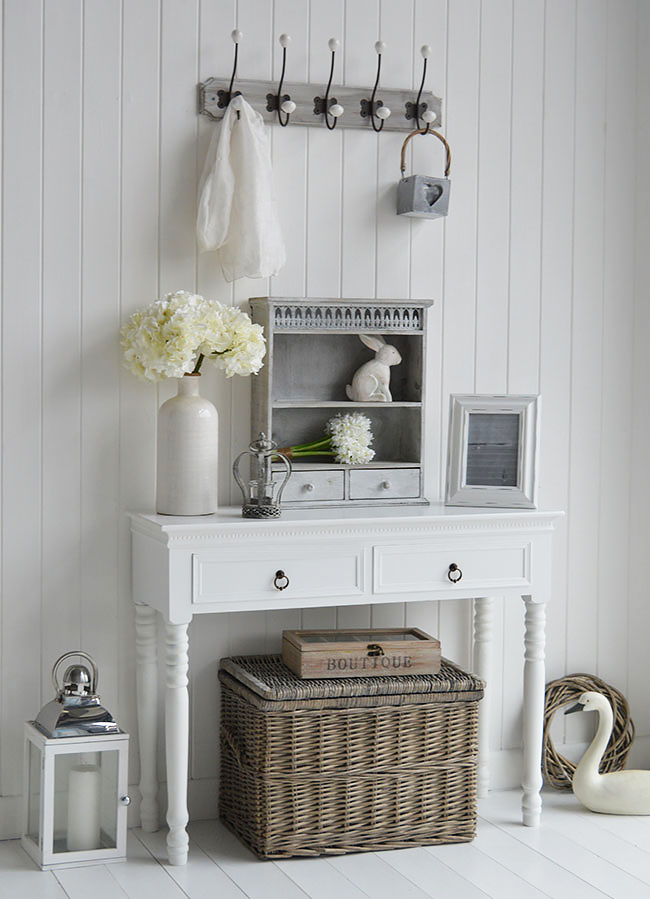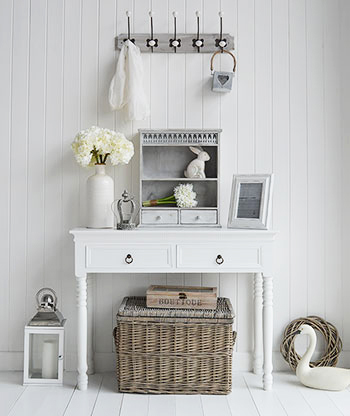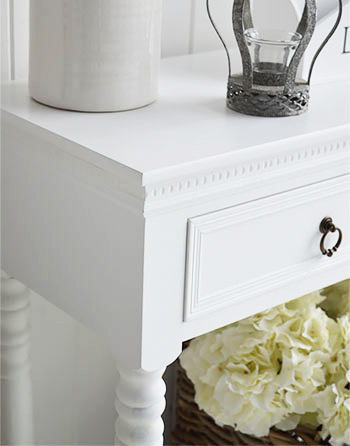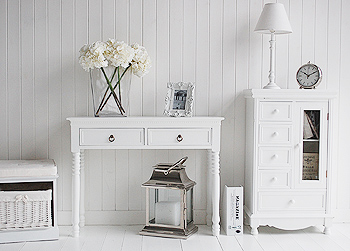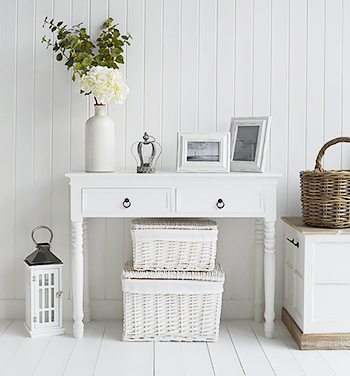 White Furniture > Hallway Furniture > White Console Table > New England White Console Table
________________________
Overall Product Review -

- 4.5 Stars

- 5 Stars
"We have just put this table up today and are very impressed with the quality of it. Very easy to assemble (screw in the four legs). Very happy with purchase and would highly recommend" Elizabeth, Norfolk

- 5 Stars
"Looks stunning" Georgia, Kent

- 4 Stars
"Fits well, looks good, easy to attach legs" Meral, Cornwall

- 5 Stars
"Fast delivery, sturdy table, looks good" Jennifer, Comber

- 5 Stars
"Looks lovely in my hallway" Sara, London

- 4 Stars
"Was looking for a pure white table for my hall" Samul, London