Hallway l Living Room l Bedroom l Bathroom l Accessories l Storage l New Items l Be Inspired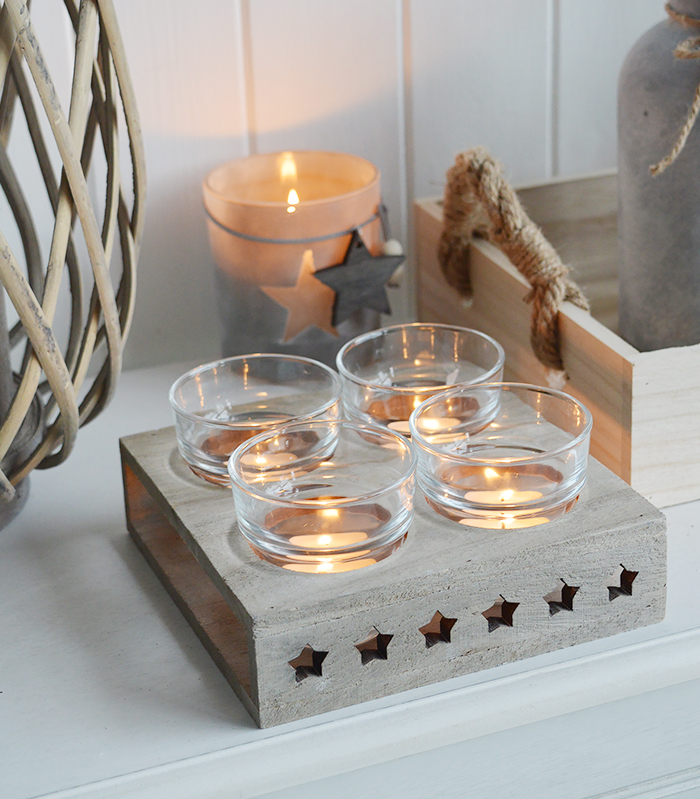 Nantucket Candle Holder
The Nantucket wooden candle holder with four glass tea light holders on a wooden tray with a row of six cut out stars on the front and back
Our range of Nantucket candle and tea light holders, named after the tiny isolated New England island of Cape Cod, have the unfinished grey and white rustic look you would expect from the New England coast.
The range of candle holders in grey and white are a perfect accompaniment to our New England, country and coastal furniture for your bedroom, living room, hall and bathroom.
Candles are not included.
Specifications
Height: 8cm
Width: 16.5cm
Depth: 16.5cm
Price: £9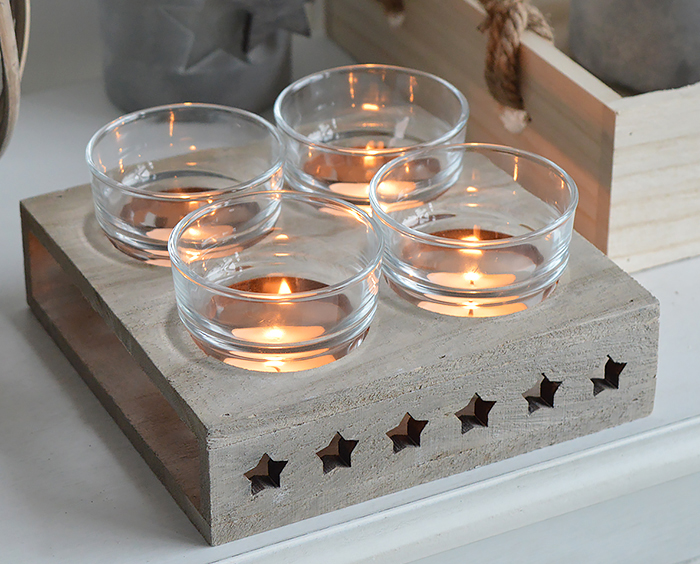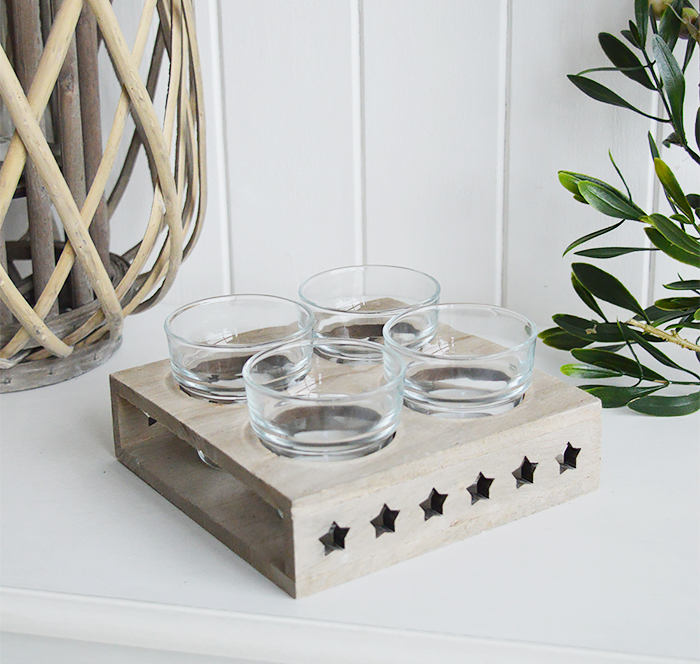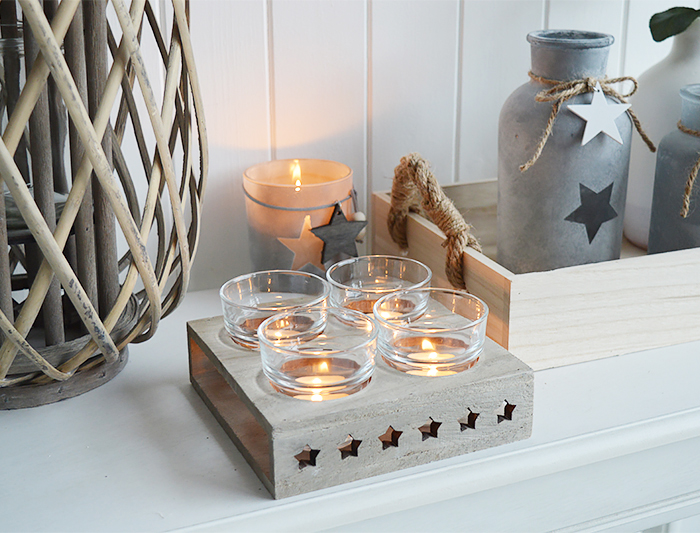 __________________________
The White Lighthouse
Online furniture & accessories shop for the home...
New England l Coastal l White Furniture
Shop online for furniture with delivery to UK at our online store website: www.thewhitelighthousefurniture.co.uk