Hallway l Living Room l Bedroom l Bathroom l Accessories l Storage l New Items l Be Inspired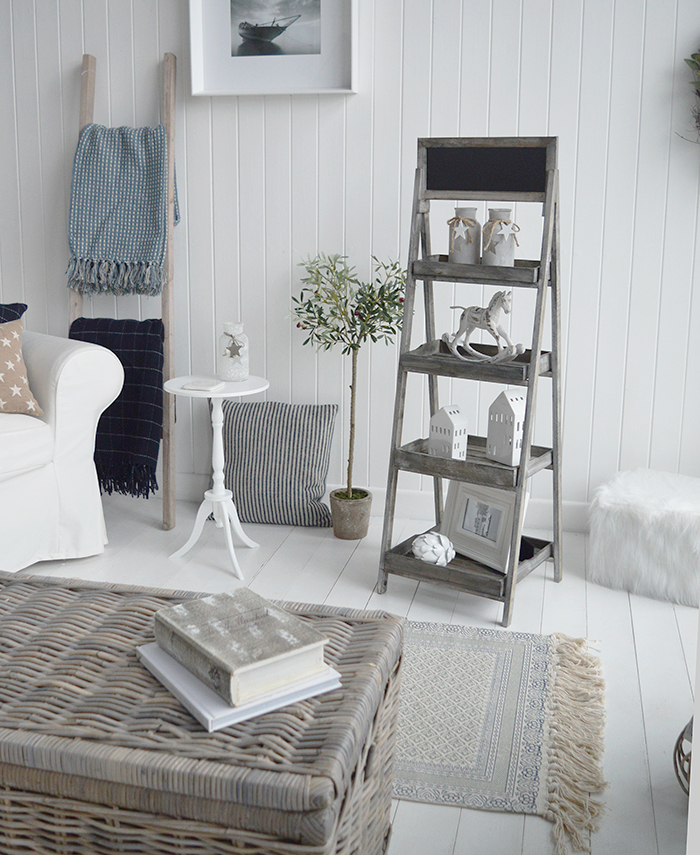 Montauk Wooden Shelves
The Montauk wooden freestanding shelf unit with four slatted shelves and a top chalkboard.
The Montauk shelf is finished in driftwood style and colour to resemble the washed up wood of the peaceful Montauk shores. 
Each Shelf tray is slatted with a surround to store anything from toiletries in your bathroom or books in your living room. The shelf unit makes a unique bedside table for books, and essentials
Scribe your daily message to the family on the chalkboard
Specifications
Height: 122cm 
Width: 38cm 
Widest Depth: 36cm 
Top Shelf: W:34cm, H:3cm, D: 13cm
Shelf 2: W:34cm, H:3cm, D: 20cm 
Shelf 3: W:34cm, H:3cm, D: 28cm
Bottom Shelf: W:34cm, H:3cm, D: 36cm
Material: Wood
Price: £56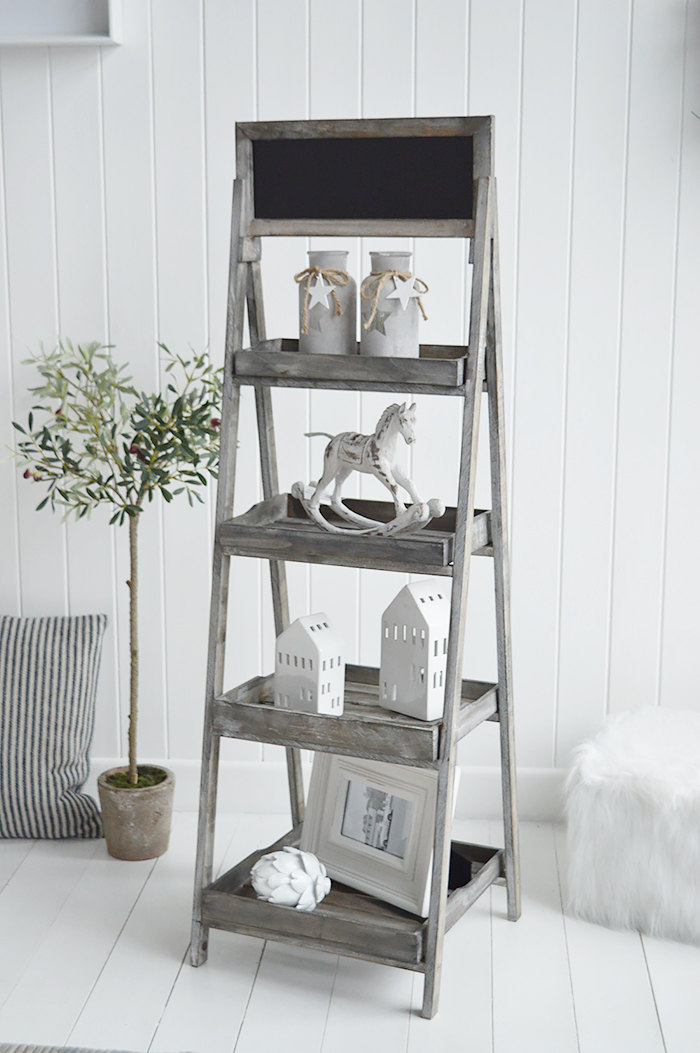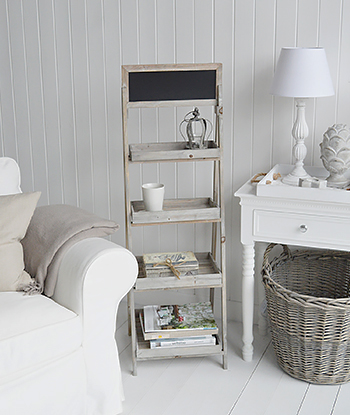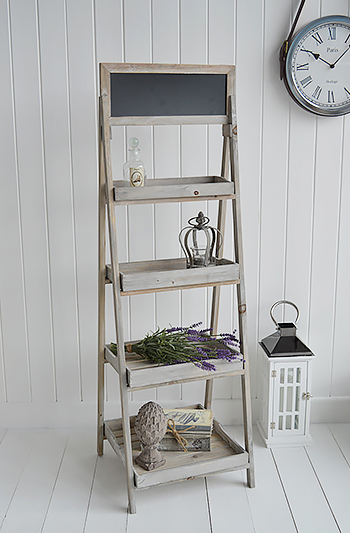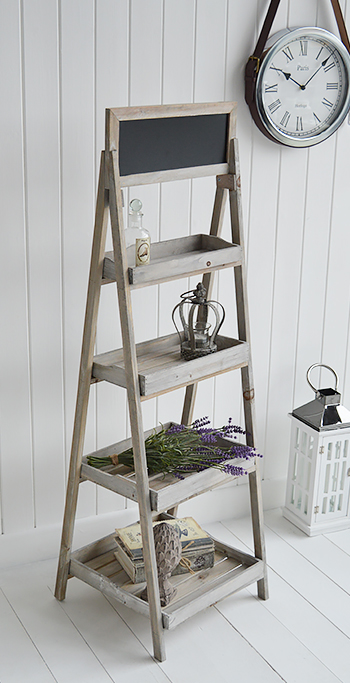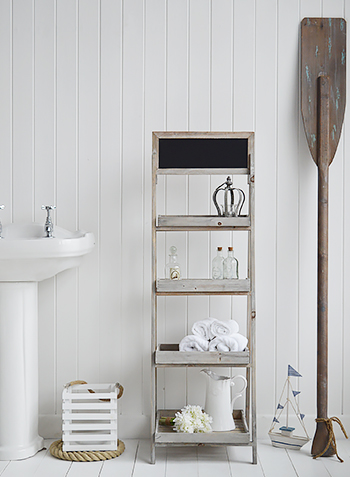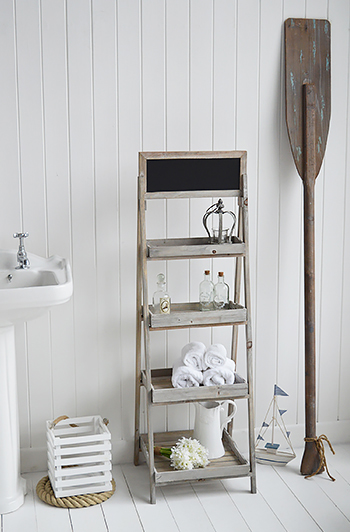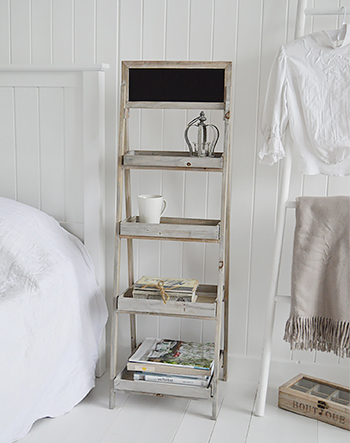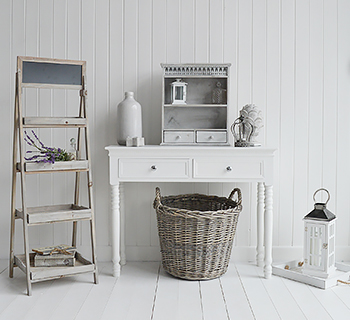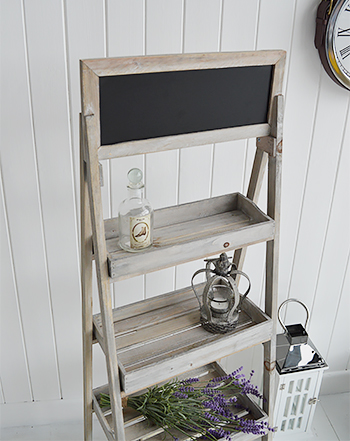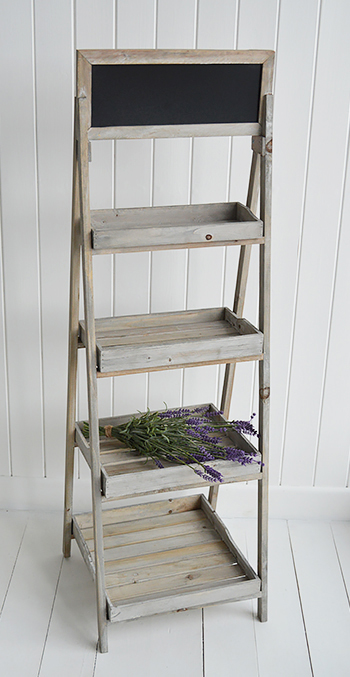 ___________________
The White Lighthouse
Online furniture & accessories shop for the home...
New England l Coastal l White l Country l City
Shop online for furniture with delivery to UK at our online store website: www.thewhitelighthousefurniture.co.uk
Hallway l Living Room l Bedroom l Bathroom l Accessories l Storage l 
New Items l Be Inspired