Hallway l Living Room l Bedroom l Bathroom l Accessories l Storage l New Items l Be Inspired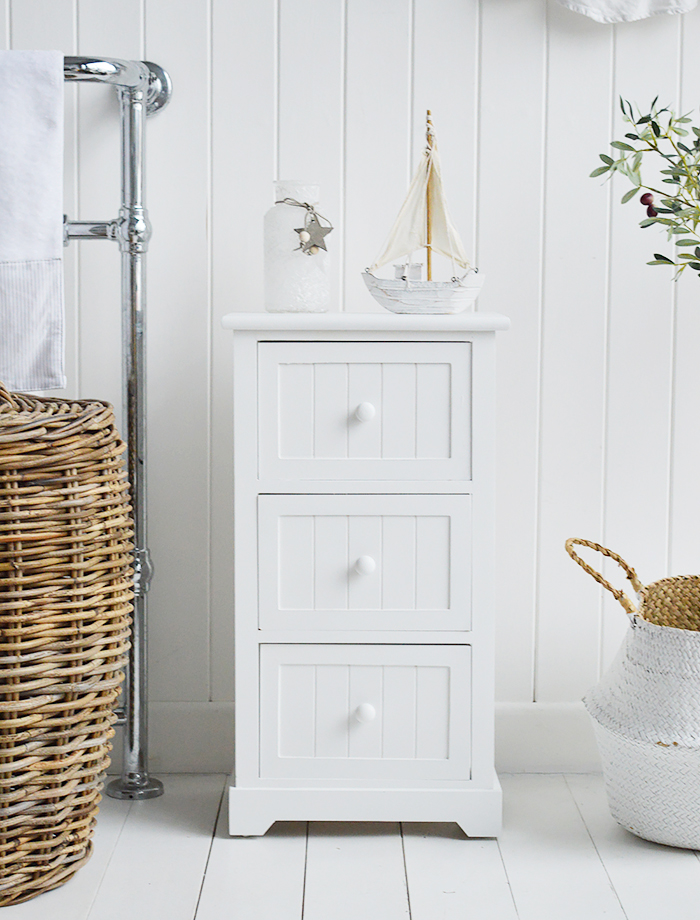 Maine 3 Drawer White Bathroom Cabinet
A white wooden cabinet with three drawers, ideal in a bathroom for essential storage of toiletries and make up.
A perfect size to fit into small spaces and finished in a bright white paint.
The Maine Range is hand painted range of white bathroom furniture with wooden door knobs, a tonge and groove effect design and delivered fully assembled.
The simplicity of the straight lines and white colour offer this cabinet the abilty to complement any of our New England styles of interiors for the bathroom in country, coastal and city homes
Specifications
Height: 63cm 
Width: 34cm 
Depth: 25cm 
Drawer: W:25cm, H:16cm, L: 20cm
Material: Paulownia Wood
Delivered Fully Assembled
Price: £48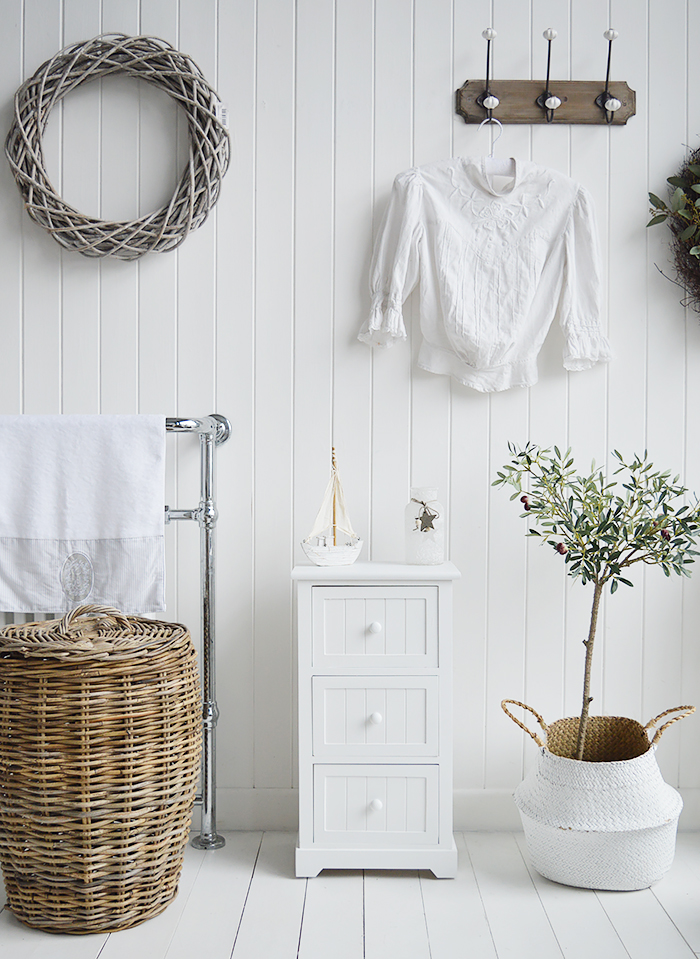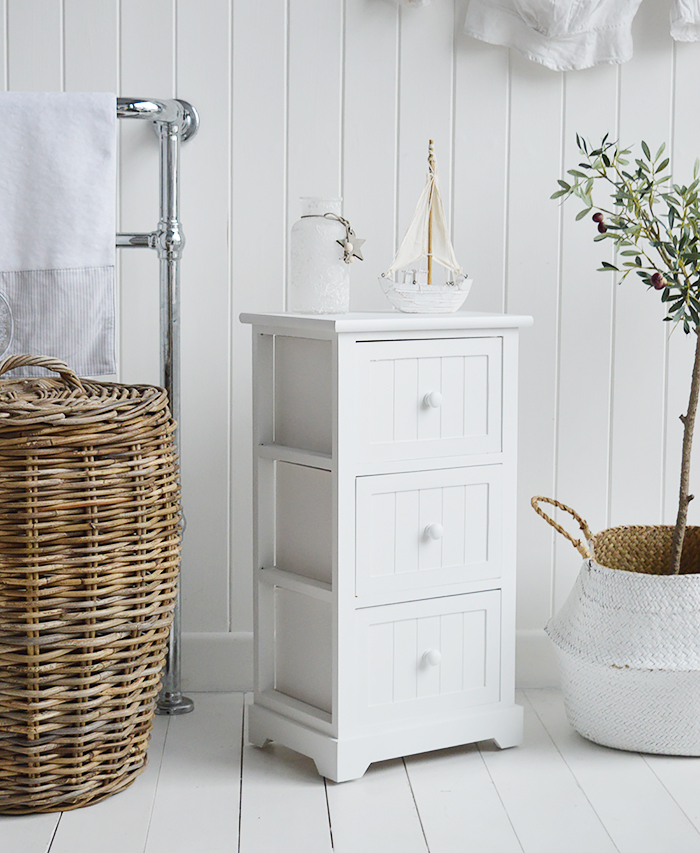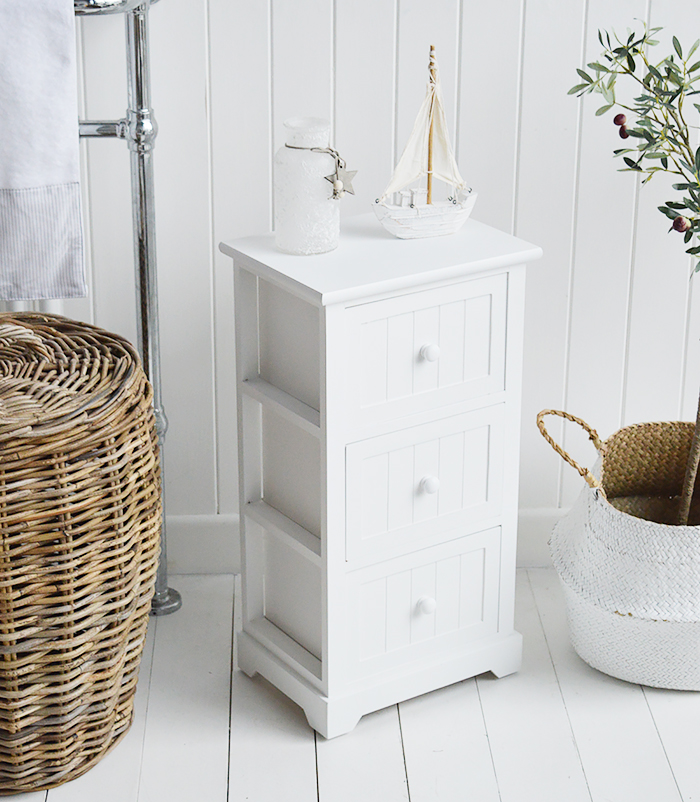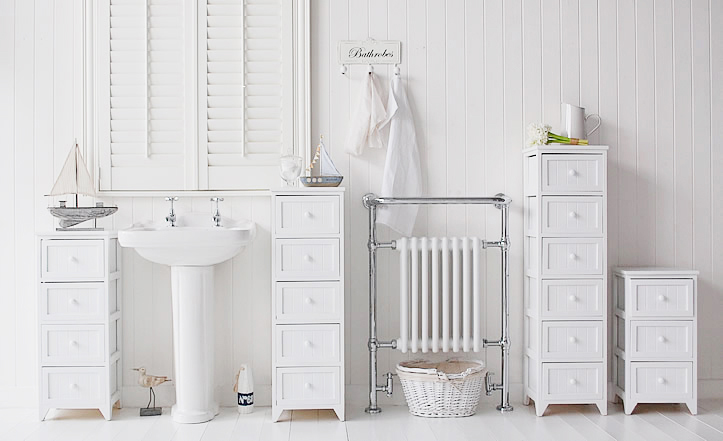 If you have any questions about our Maine White Bathroom Furniture, please do not hesitate to ask us by emailing info@thewhitelighthousefurniture.co.uk
___________________
The White Lighthouse
Online furniture & accessories shop for the home...
New England l Coastal l White Furniture l Country l City
Shop online for furniture with delivery to UK at our online store website: www.thewhitelighthousefurniture.co.uk
Hallway l Living Room l Bedroom l Bathroom l Accessories l Storage l 
New Items l Be Inspired