Hallway l Living Room l Bedroom l Bathroom l Accessories l Storage l New Items l Be Inspired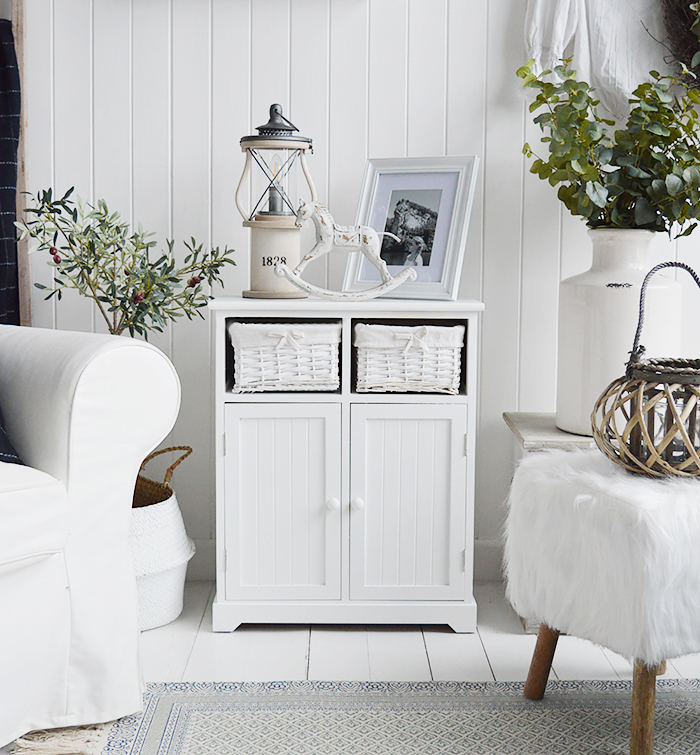 Maine White Sideboard
The Maine white sideboard with two cupboards and two white lined basket drawers.
The two cabinets and basket drawers make great storage for your living room, bedroom and hallway at a low price while giving a table top for a lamp and beautiful home decor pieces. An ideal bedside cabinet for larger bedroom spaces.
The Maine Range is white hand painted wood with wooden door knobs, a tonge and groove effect design and delivered fully assembled.
Specifications
Height: 70cm 
Width: 60cm 
Depth: 30cm 
Drawer: W:24cm, H:16cm, D: 24cm
Cupboard: W:27cm, H:40cm, D: 26cm
Material: Paulownia Wood
Delivered Fully Assembled
Price: £89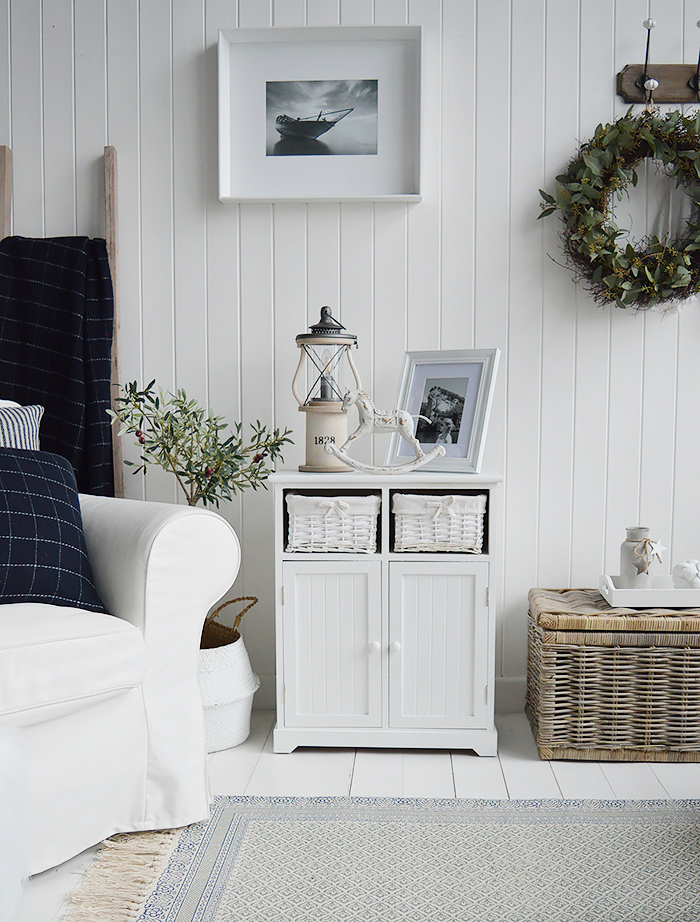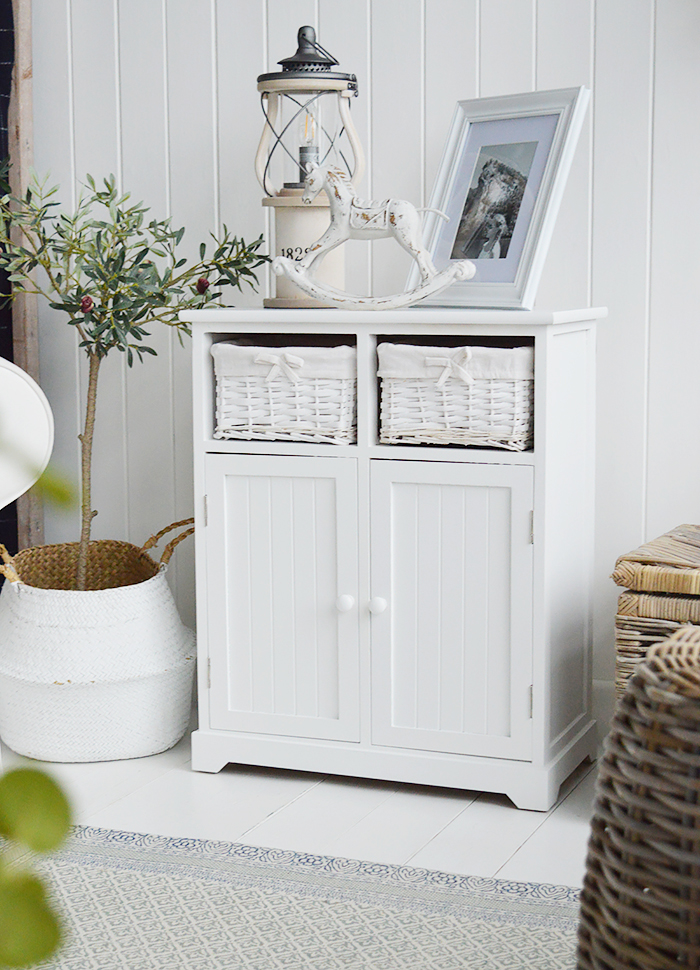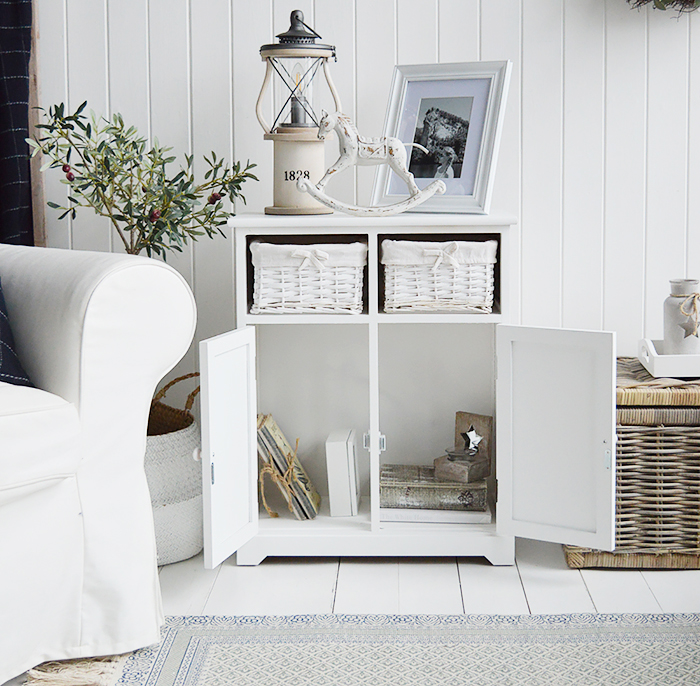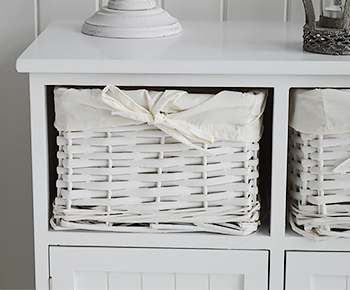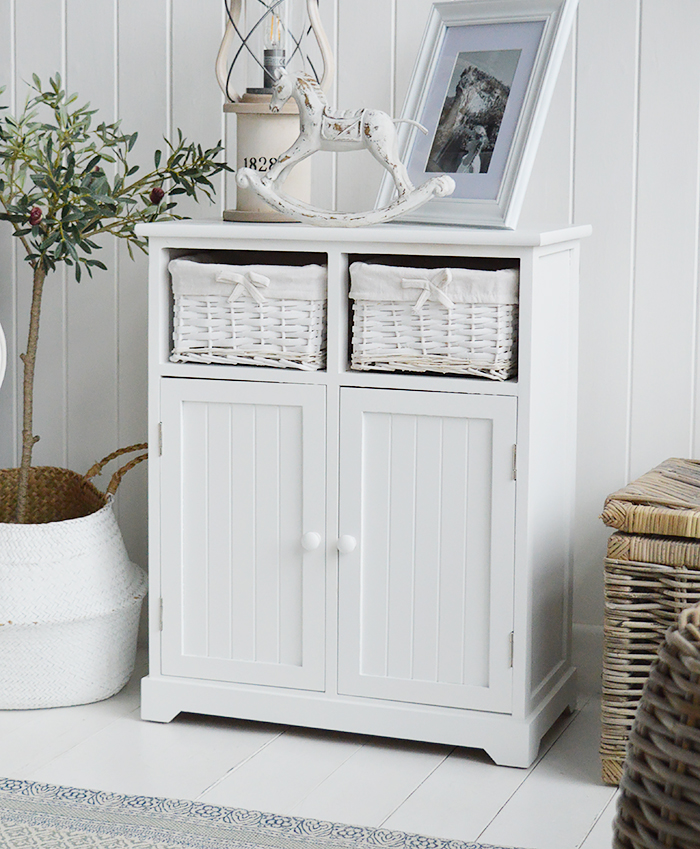 __________________________
The White Lighthouse
Online furniture & accessories shop for the home...
New England l Coastal l White Furniture
Shop online for furniture with delivery to UK at our online store website: www.thewhitelighthousefurniture.co.uk