Hallway l Living Room l Bedroom l Bathroom l Accessories l Storage l New Items l Be Inspired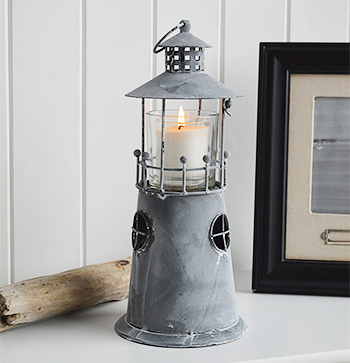 Grey or White Lighthouse Candle Holder
A Grey or white washed lighthouse candle holder.
The lid lifts to insert a small candle or tea light (not included) into the glass holder.
Makes a lovely candle holder for living rooms or coastal inspired bathrooms to add a touch of luxury while relaxing in the bath...
Specifications
Height: 32cm
Base Diameter: 14cm
This mobile website is no longer kept up to date. Please vist the desktop website for all in stock items
www.thewhitelighthousefurniture.co.uk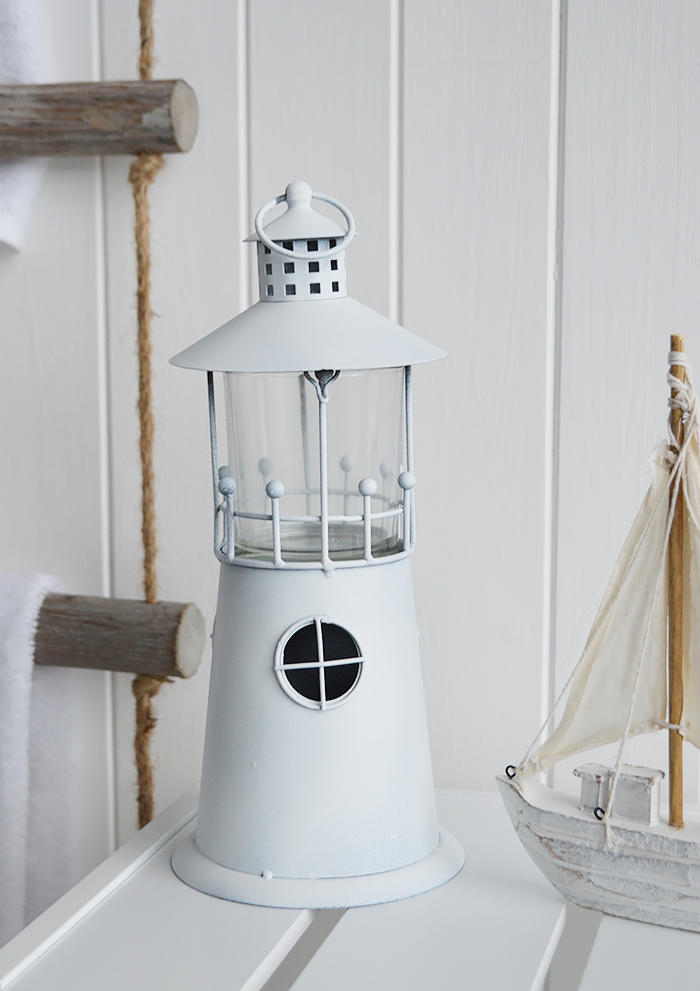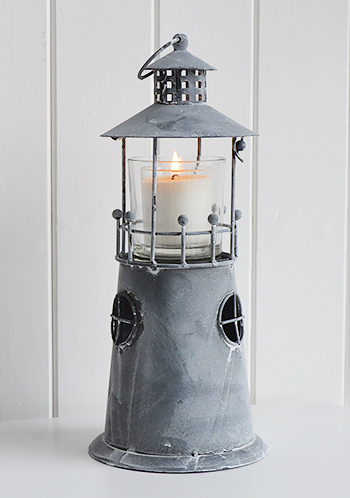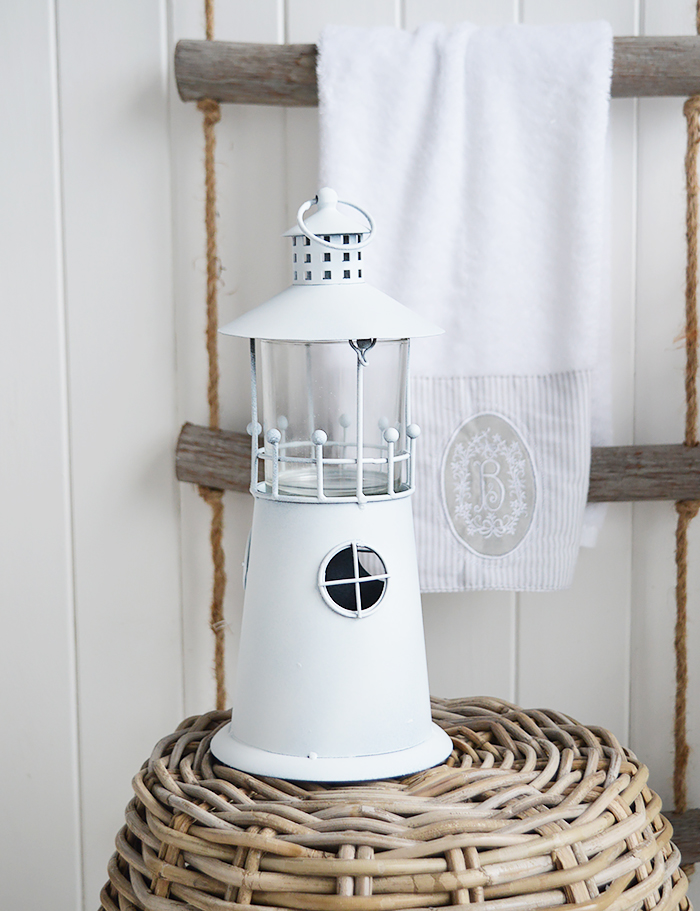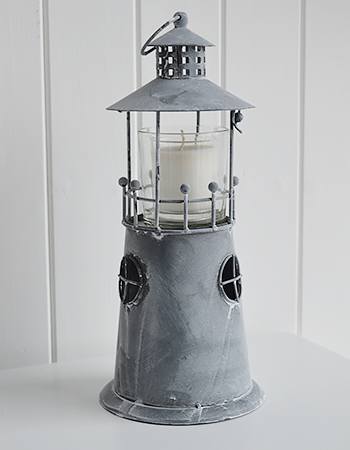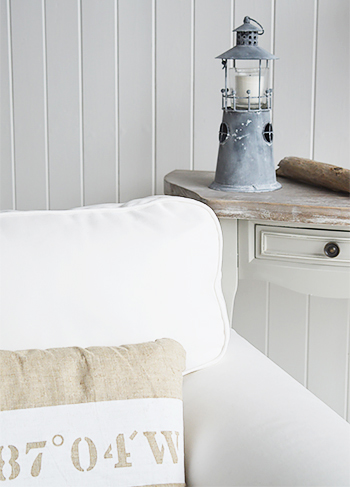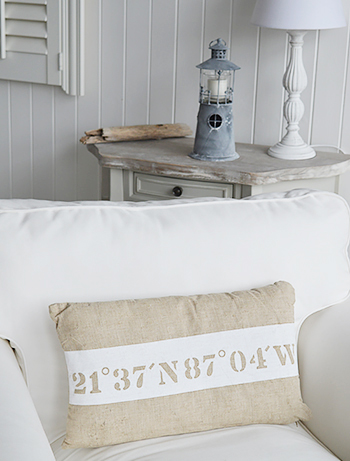 ________________________
Coastal and Nautical Home Accessories...
... Bring a touch of the coast into your home
Many of us dream of living by the sea, at The White Lighthouse our designers have sourced and designed beautiful coastal and nautical inspired items to enhance your home and bring the coast closer.
Add a chic relaxed feel by bringing the coastal feel into your home by choosing and displaying decorative accents such as signs, boats, soft furnishings, driftwood and wall decor.
We have a wide range of pieces to bring texture and interest into your home including decorative yachts, boats, lighthouses, driftwood, mirrors, cushions and so much more to complement perfectly our beach and coastal furniture pieces
The White Lighthouse
Online furniture & accessories shop for the home...
New England l Coastal l White Furniture
Shop online for furniture with delivery to UK at our online store website: www.thewhitelighthousefurniture.co.uk