Hallway l Living Room l Bedroom l Bathroom l Accessories l Storage l New Items l Be Inspired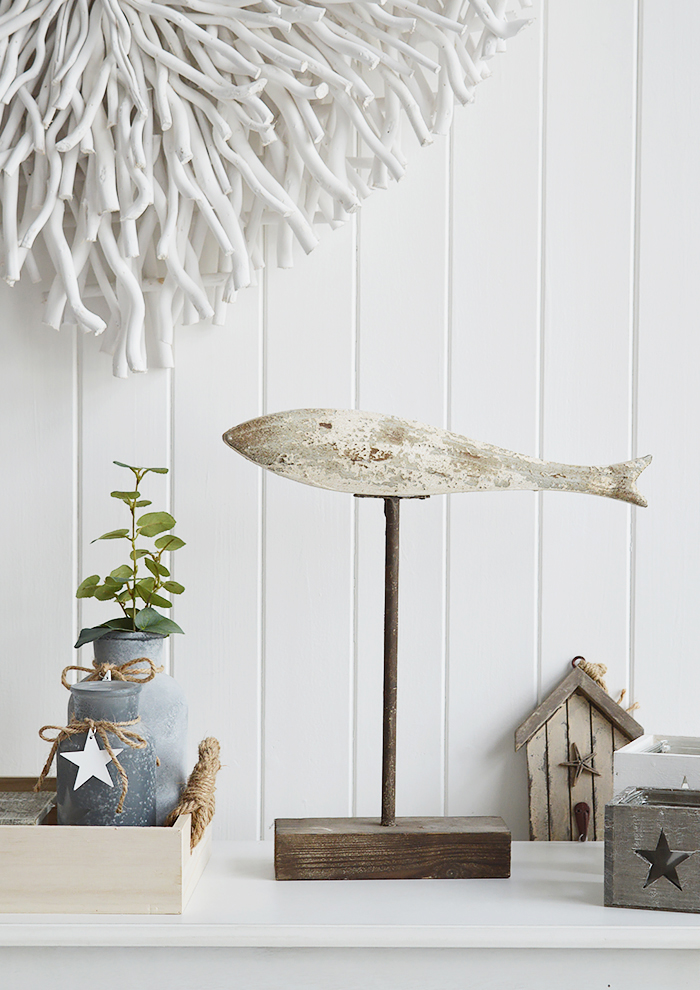 Large Standing Distressed Fish
A stunning large fish decoration in distressed wood.
Sitting on top of a weathered stand, the large distressed wooden fish in whites, blues and greys will definitely make a statement in a coastal styled home.
Whether you live by the sea, or simply love coastal interiors this piece of decor is an absolute must!
Specifications
Height: 40cm
Width: 40cm
Depth: 8cm 
Materials: Wood
Price: £25