Hallway l Living Room l Bedroom l Bathroom l Accessories l Storage l New Items l Be Inspired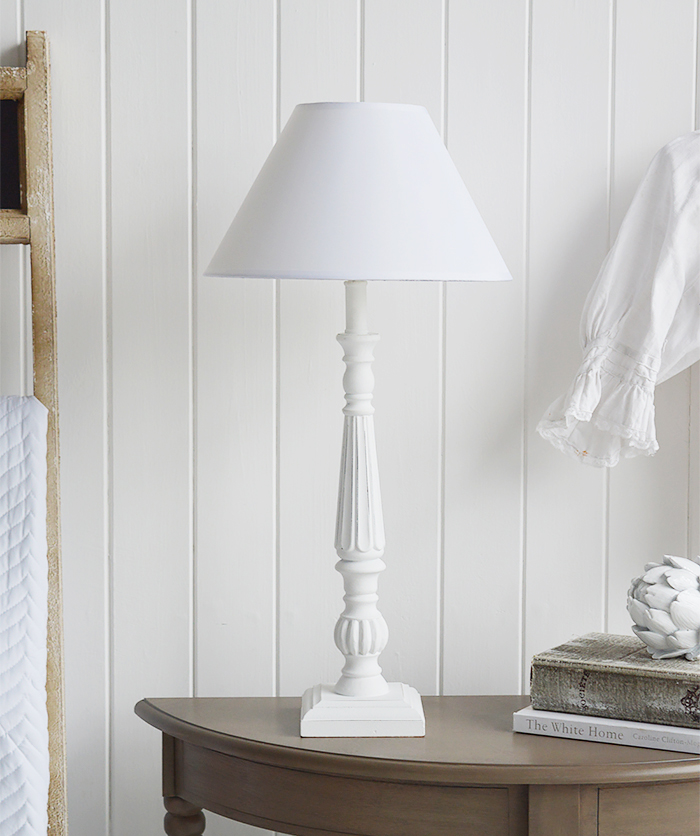 Tall White Table Lamp
A wooden white table lamp with linen shade
The elegantly curved white lamp base has a white distressed finish embellishing the carved design.
A perfect lamp for a bedside table or living room lamp table.
Specifications
Height: 62cm
Width at widest: 29cm
This mobile website is no longer kept up to date
Please go to to The White Lighthouse website
For all current in stock home decor and furniture please refer to our desktop website https://www.thewhitelighthousefurniture.co.uk/accessories.htm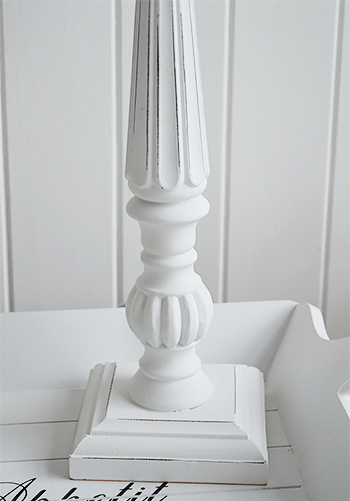 If you have any questions about our Tall White Table Lamp, please do not hesitate to ask us by emailing info@thewhitelighthousefurniture.co.uk
______________________________________
All Home Decor and Accessories
Create a beautiful home...

______________________________________
The White Lighthouse
Online furniture & accessories shop for the home...
New England l Coastal l White l French l Scandi
Shop online for furniture with delivery to UK at our online store website: www.thewhitelighthousefurniture.co.uk
Hallway l Living Room l Bedroom l Bathroom l Accessories l Storage l 
New Items l Be Inspired