Hallway l Living Room l Bedroom l Bathroom l Accessories l Storage l New Items l Be Inspired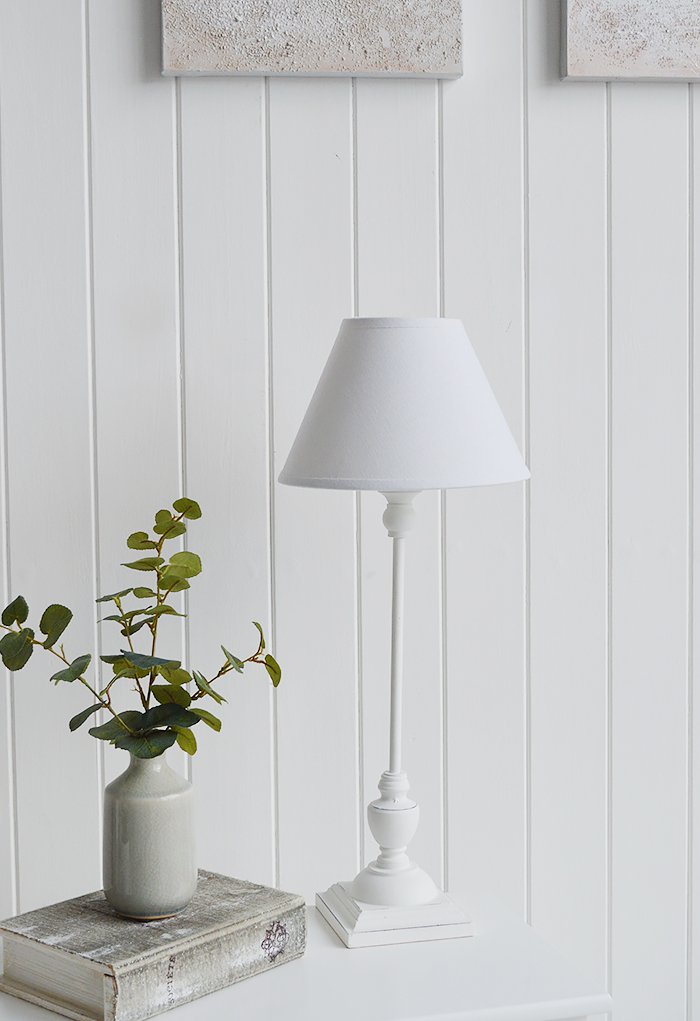 Freeport White Table Lamp
The Freeport white table lamp with white linen shade.
A white spindle table lamp on square pedestal base with some distressing to for a slightly more vintage look.
The Freeport white lamp is an ideal bedside table lamp as well as a table lamp for the living room or hallway.
Specifications
Height: 54cm
Width at widest: 22cm
Sorry, sold out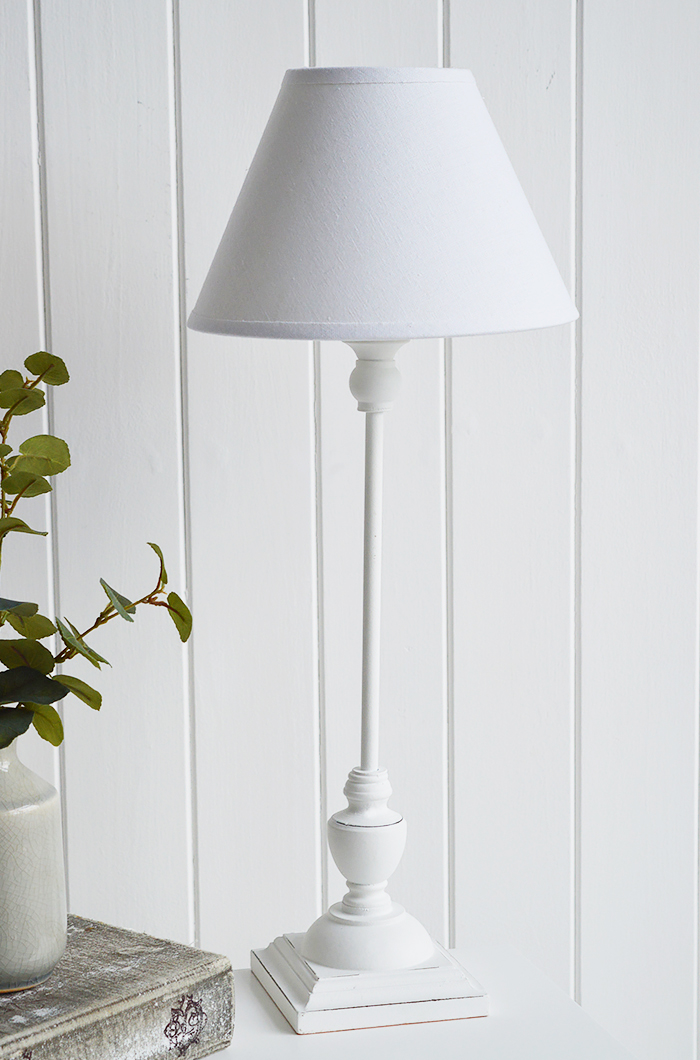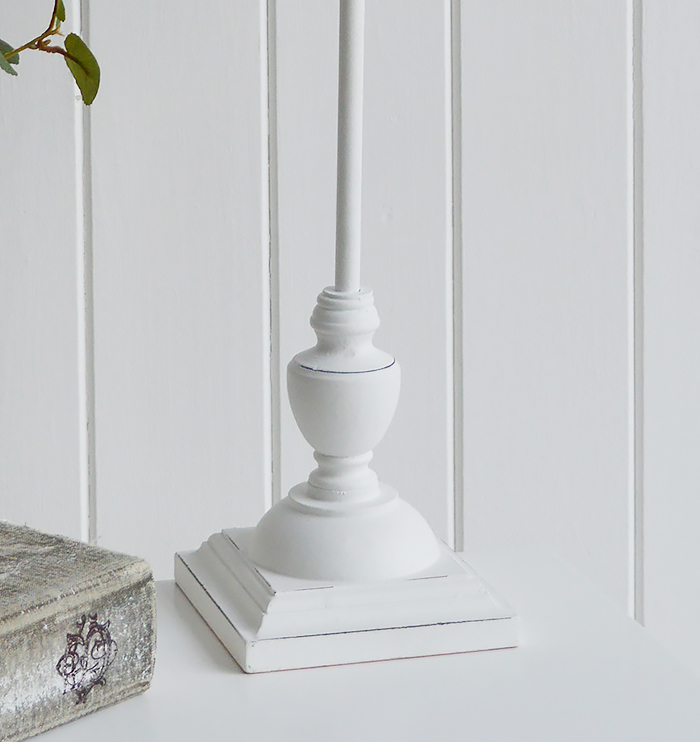 Home Decor and Accessories > White Table Lamps > Freeport White Table Lamp