Hallway l Living Room l Bedroom l Bathroom l Accessories l Storage l New Items l Be Inspired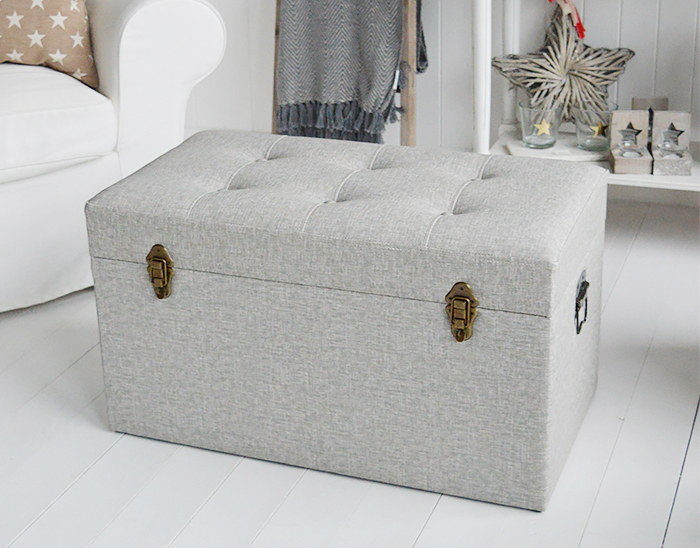 Kittery Large Grey Storage Trunk
The Kittery grey large storage trunk in grey easy to clean fabric and robust antique brass clasps and handles.
Ideal as a sturdy storage seat in the hall, blanket box in the bedroom or coffee table in the living room.
The padded top offers comfortable seating with masses of storage inside.
Specifications
Height: 44cm
Width: 75cm
Depth: 40.5cm
No Assembly Required
Sorry, all sold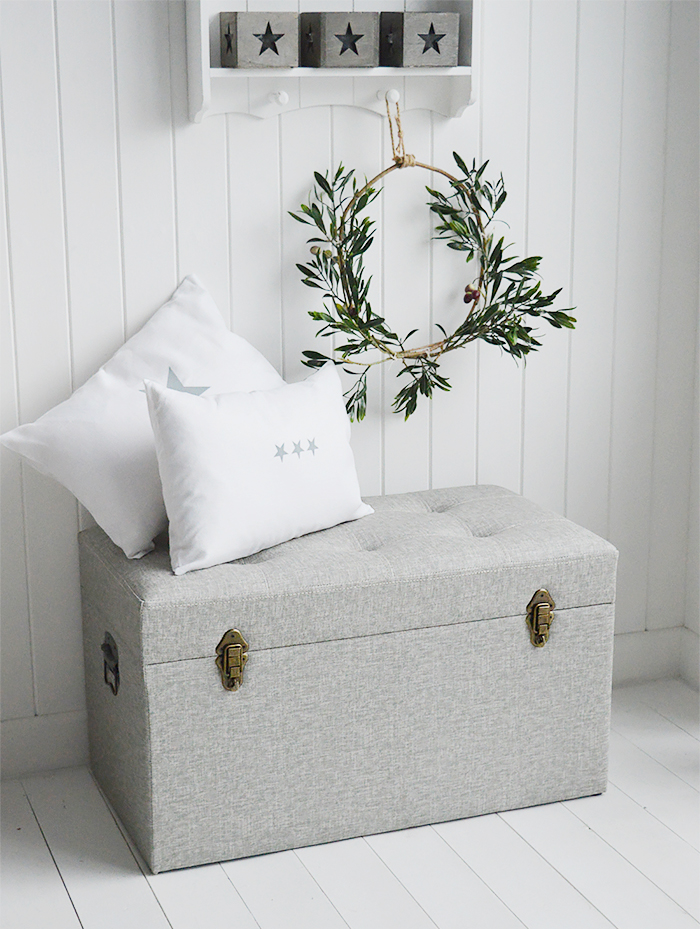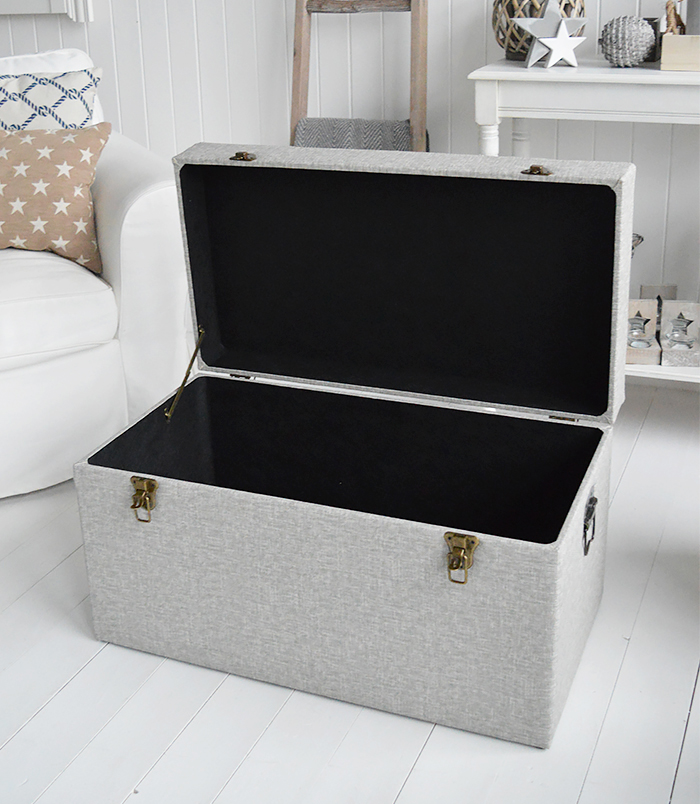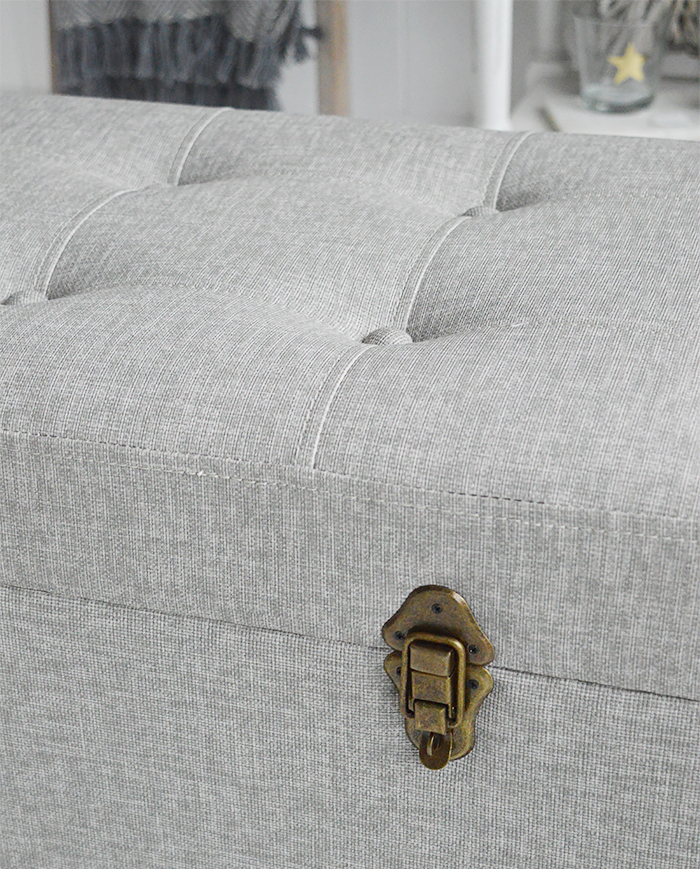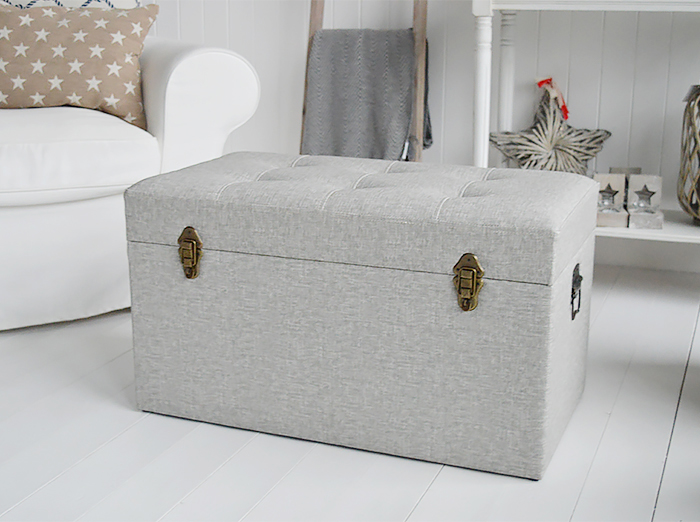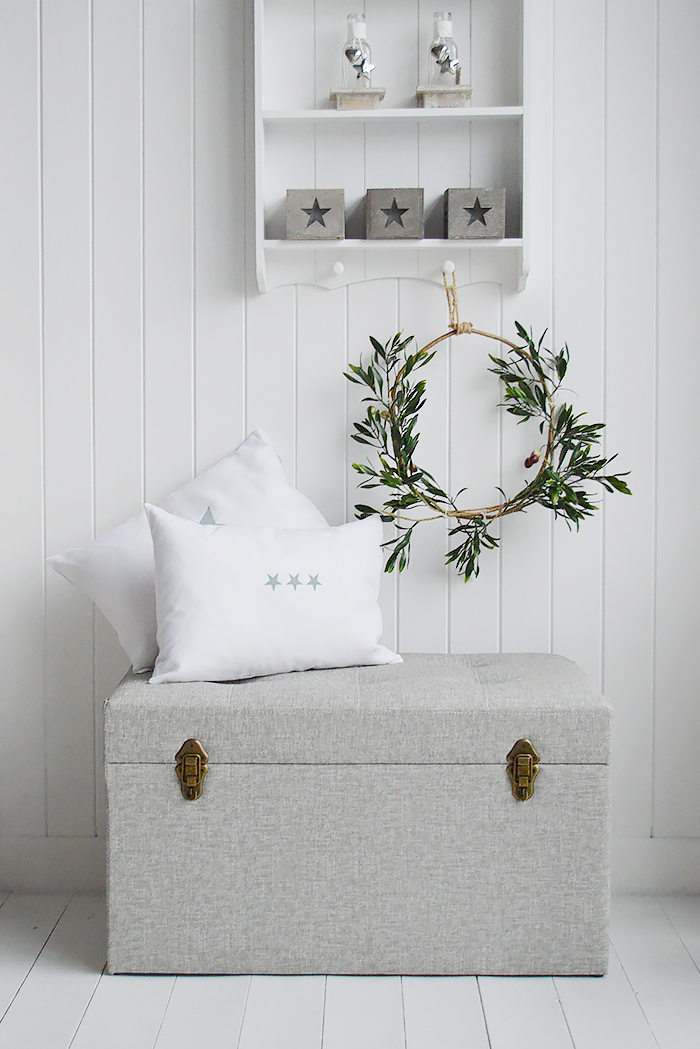 __________________________
The White Lighthouse
Online furniture & accessories shop for the home...
New England l Coastal l White Furniture
Shop online for furniture with delivery to UK at our online store website: www.thewhitelighthousefurniture.co.uk