Hallway l Living Room l Bedroom l Bathroom l Accessories l Storage l New Items l Be Inspired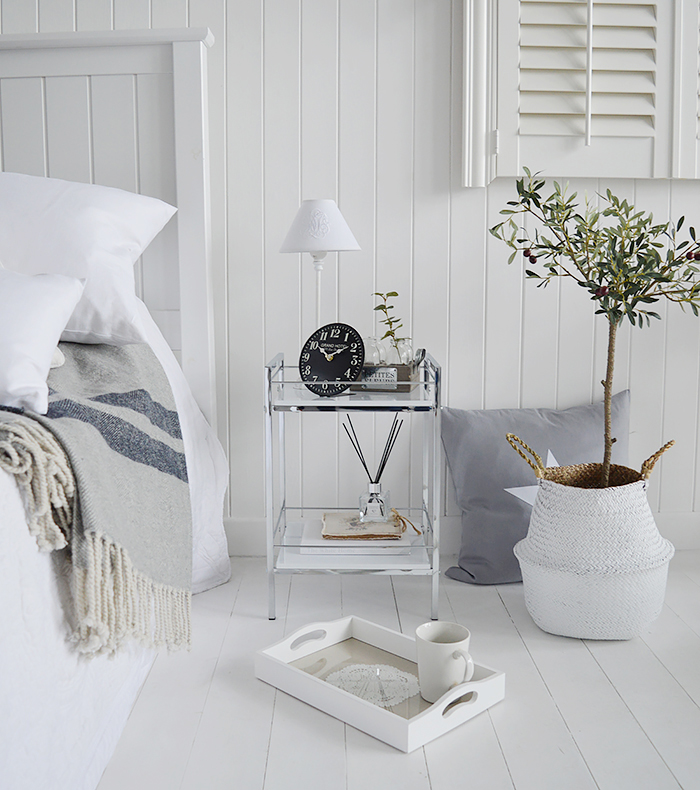 Hastings White and Silver Shelf Unit
The Hastings white and silver freestanding shelf unit with two shelves.
Such a versatile and functional piece of furniture making it perfect in so many locations throughout the home...
... Bedside Table
... Bathroom Shelving
... Lamp Table
... Storage
Specifications
Width: 34cm
Depth: 30cm
Height: 50cm
Bottom Shelf Height: 30cm,
Shelf of Ground: 9cm
Self Assembly Required
Sorry, all gone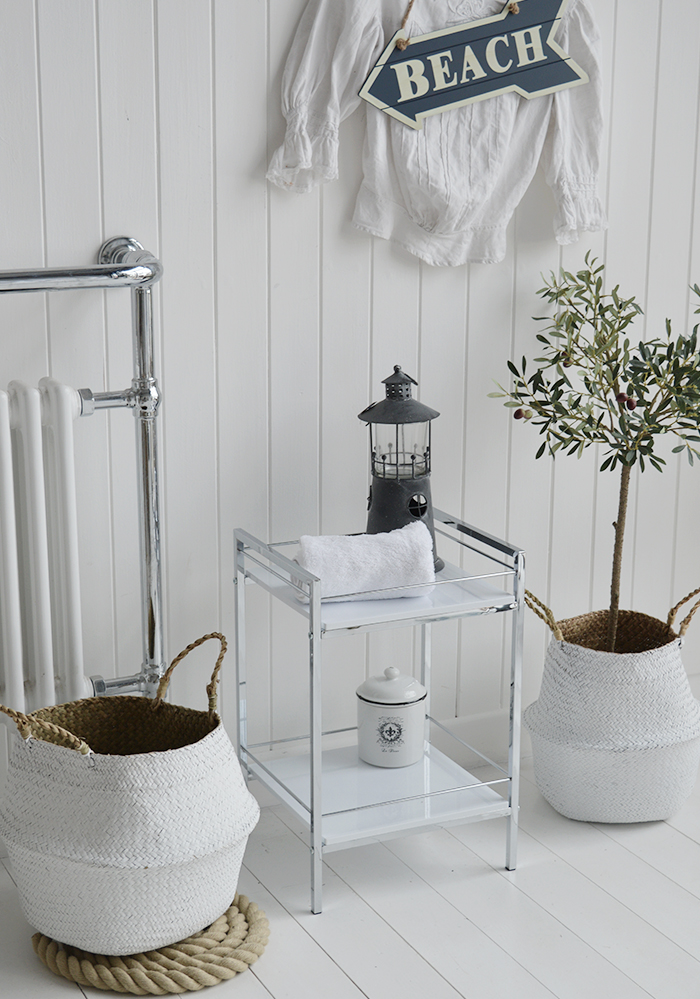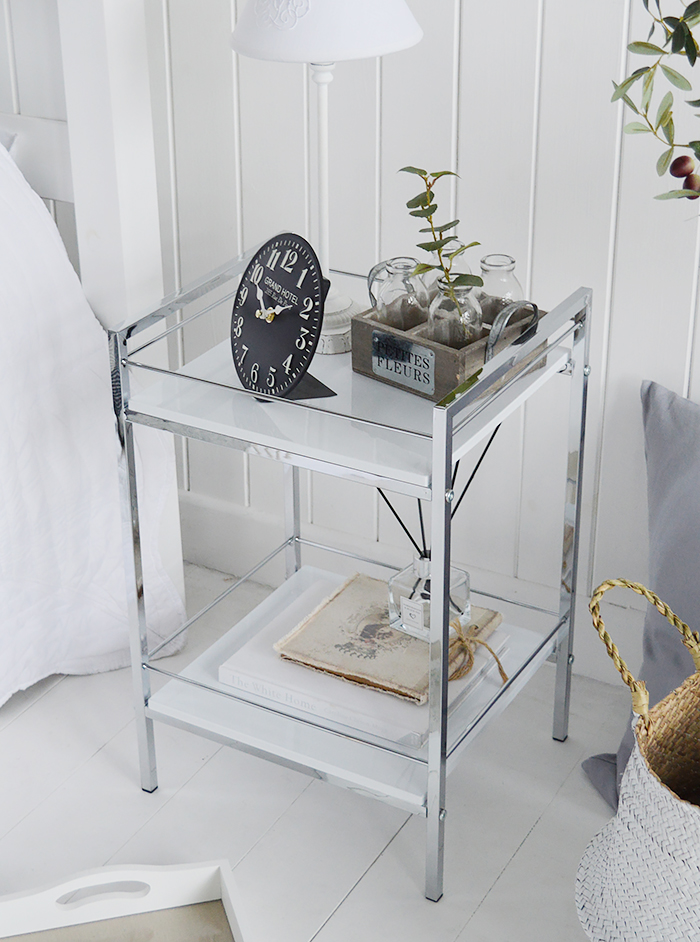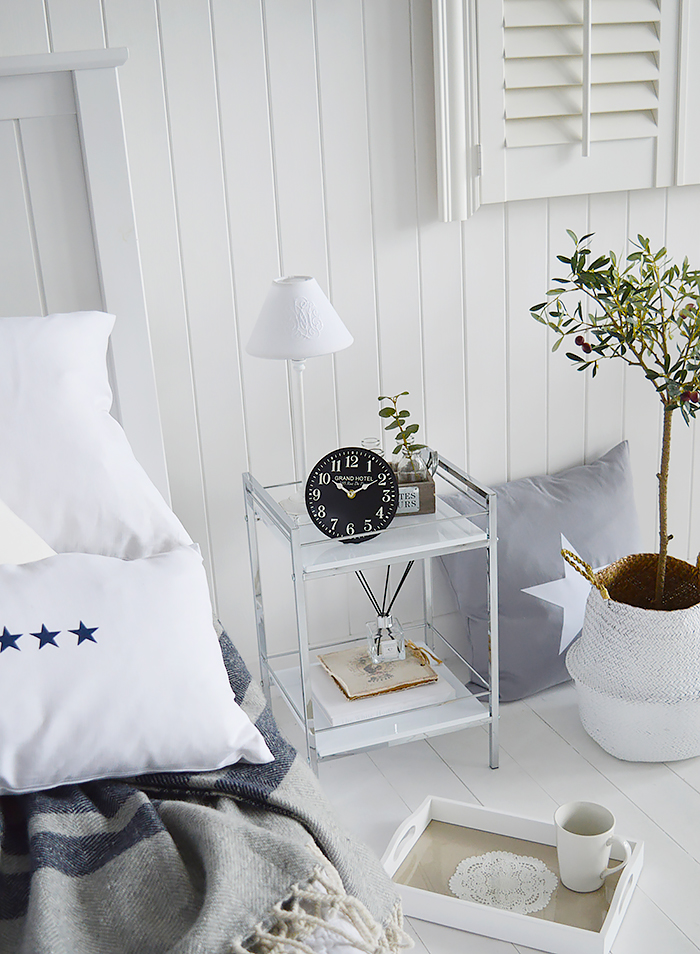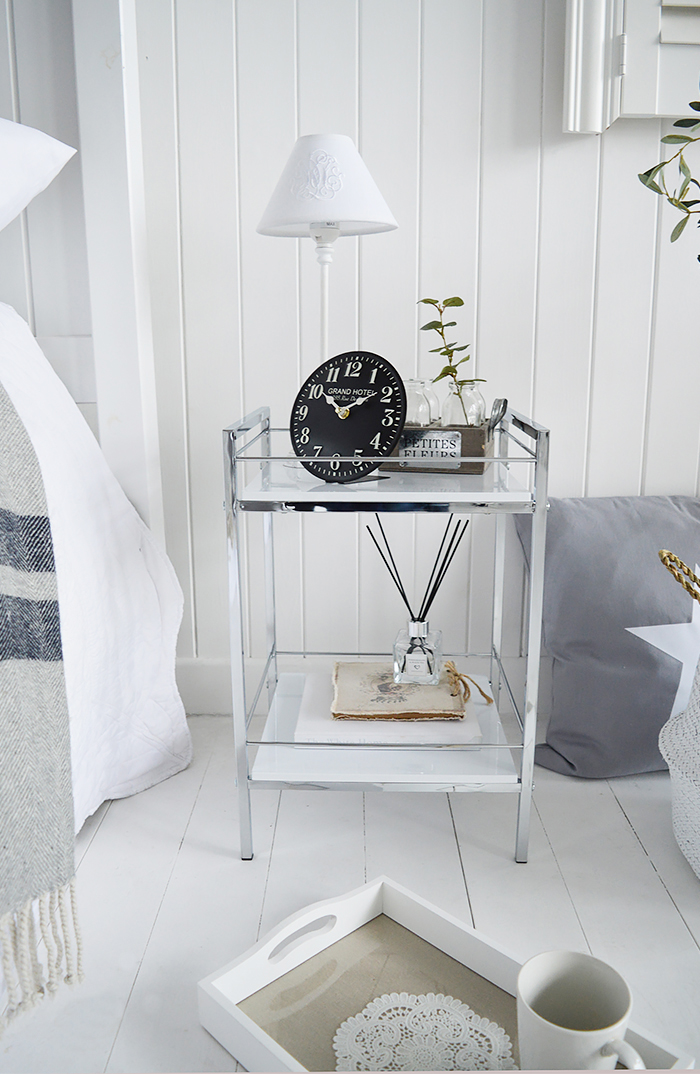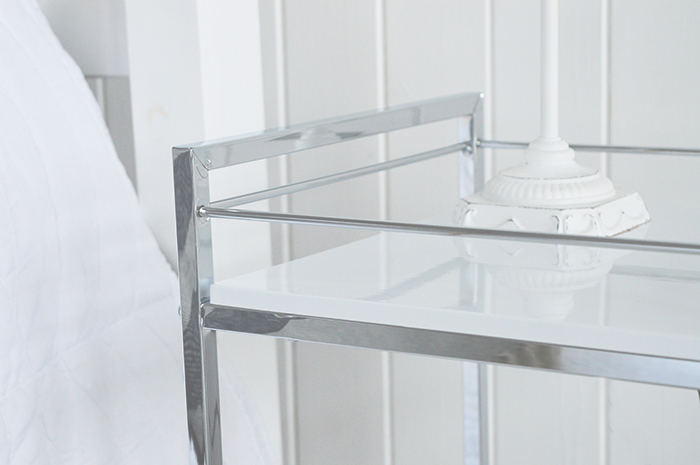 ______________________________________
The White Lighthouse
Online furniture & accessories shop for the home...
New England l Coastal l White l French l Scandi
Shop online for furniture with delivery to UK at our online store website: www.thewhitelighthousefurniture.co.uk
Hallway l Living Room l Bedroom l Bathroom l Accessories l Storage l 
New Items l Be Inspired