Hallway l Living Room l Bedroom l Bathroom l Accessories l Storage l New Items l Be Inspired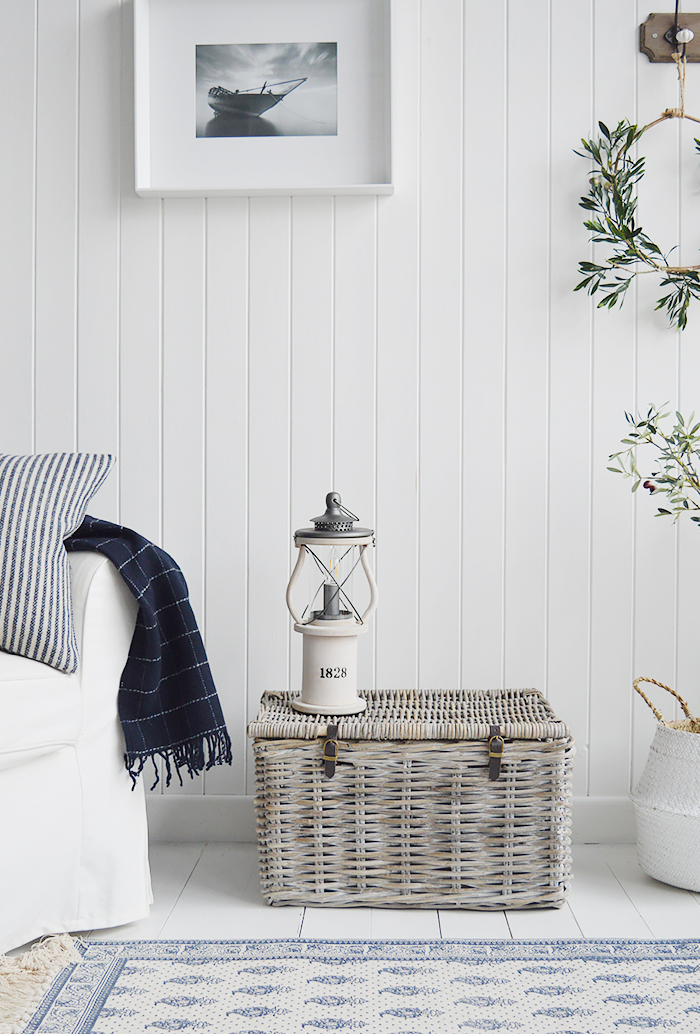 The Harrow white wash basket with a lid and faux leather buckle closings.
The white wash on the greyed willow gives this basket extre interes and added texture in a lighther colour
A strong and sturdy basket with so many uses throughout the home...
Toy Storage
Bedside Table
Coffee Table
Laundry Basket
Towel Storage
Living Room Lamp Table
Specifications
Height : 34cm 
Width: 56cm
Depth: 41cm
Price: £59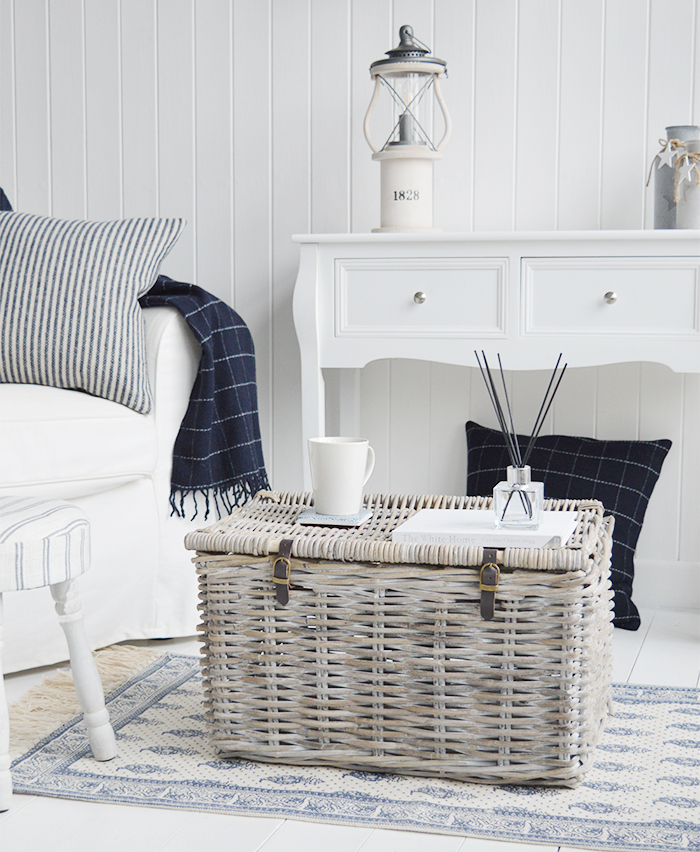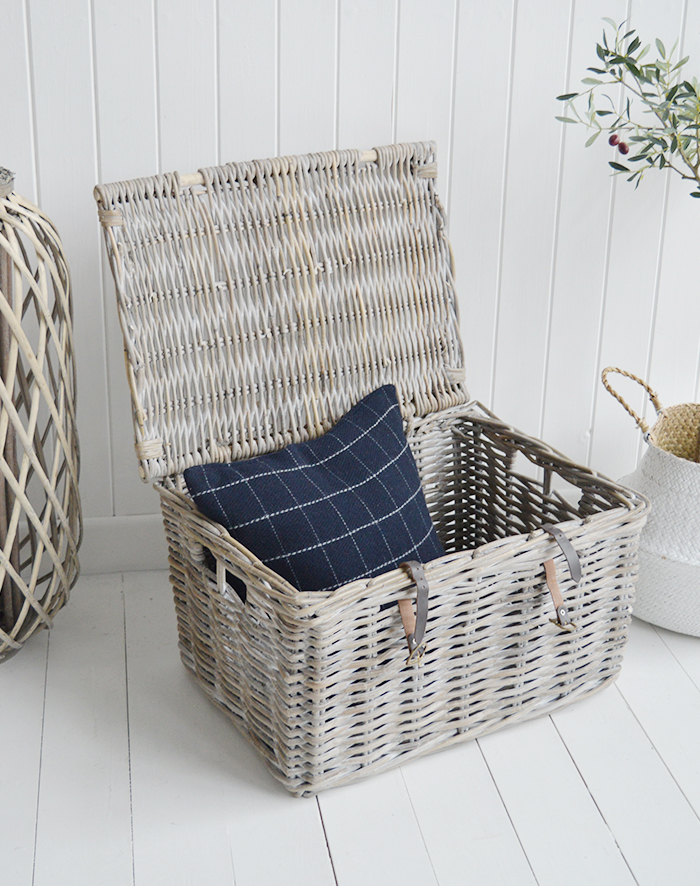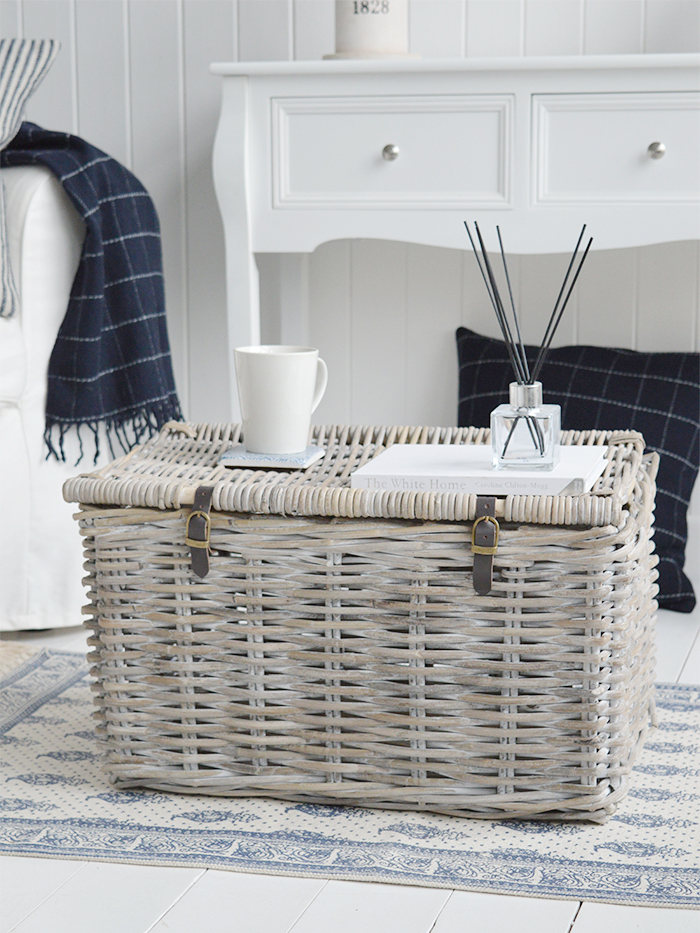 Rooms, Ideas and Tips
Add woven natural fibres to your interior, the wicker brings interest to coastal and country homes, the grey colour blends with all colours of rooms.
Bedroom: The Harrow basket can be used as a bedside table, add a lamp and photo frame for your unique look. The extra storage can be used for storing clothes.
Living Room: As a lamp table the Harrow baskets can be used in the living room giving extra storage for blankets, magazine or toys or as a small coffee table
Home: Great storage throughout the home, while the lid gives you the uncluttered tidy look and feel to any room.
___________________
The White Lighthouse
Online furniture & accessories shop for the home...
New England l Coastal l White l Country l City
Shop online for furniture with delivery to UK at our online store website: www.thewhitelighthousefurniture.co.uk
Hallway l Living Room l Bedroom l Bathroom l Accessories l Storage l 
New Items l Be Inspired