Hallway l Living Room l Bedroom l Bathroom l Accessories l Storage l New Items l Be Inspired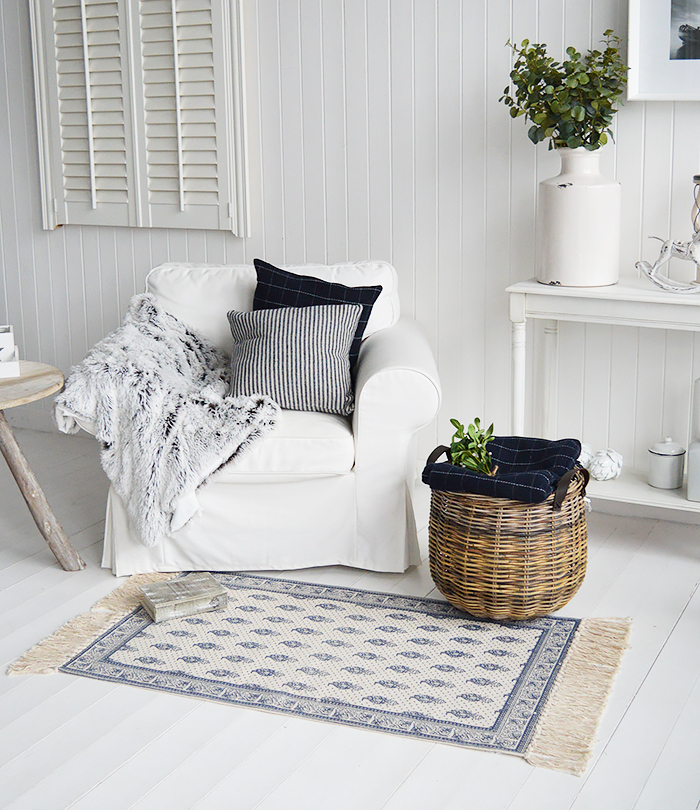 Hamptons Navy and Linen Rug
Our stunning Hamptons rug in beautiful blue and linen colours with a paisley styled design offer thick gorgeous floor coverings on carpets and hard floors alike. 
Perfect for creating beautiful rooms as well as protecting hard wearing places in your home.
Just made for our New England styled interiors for coastal, city and country homes
Specifications
Size: 70cm x 120cm
Price: £26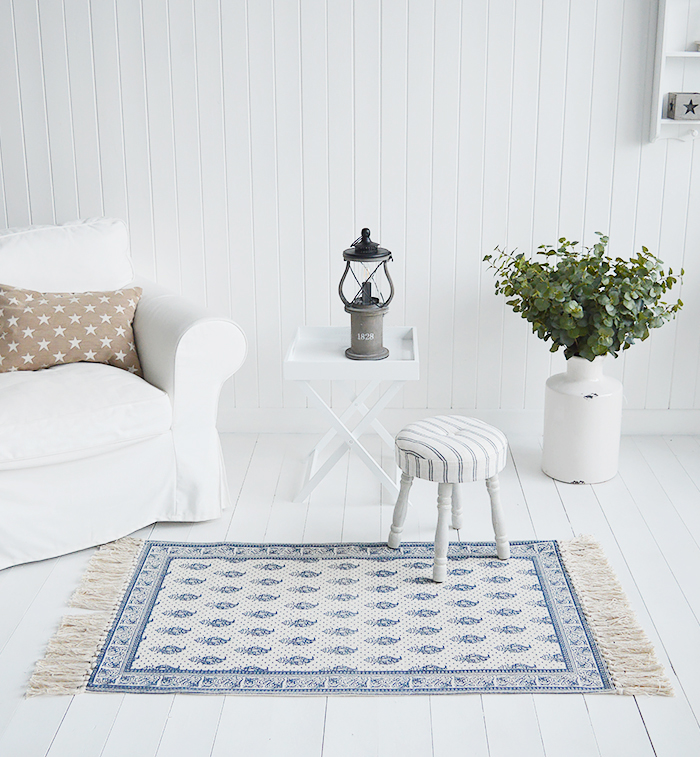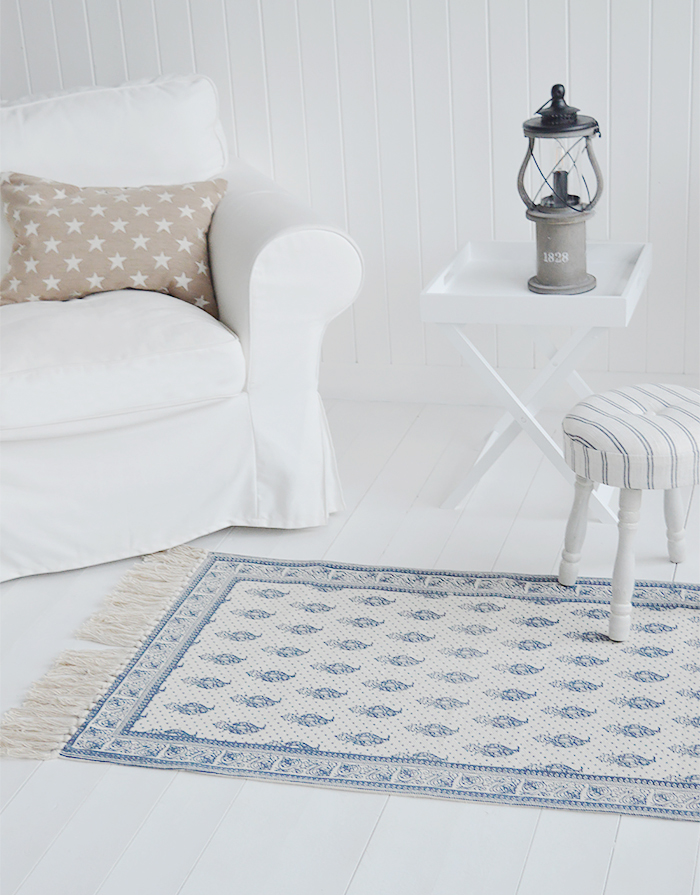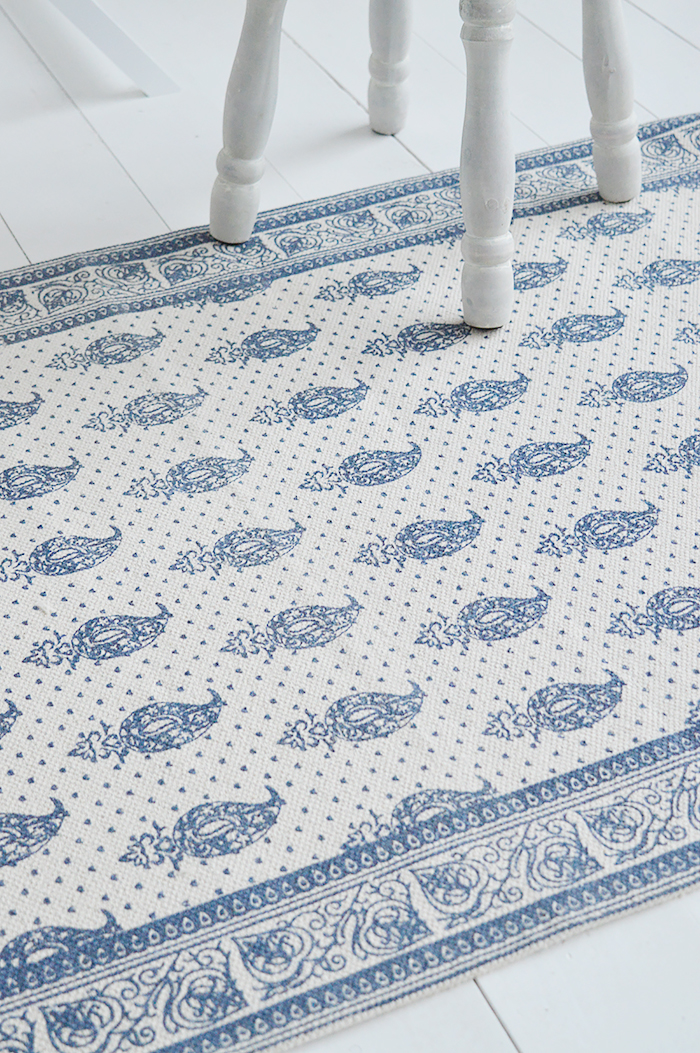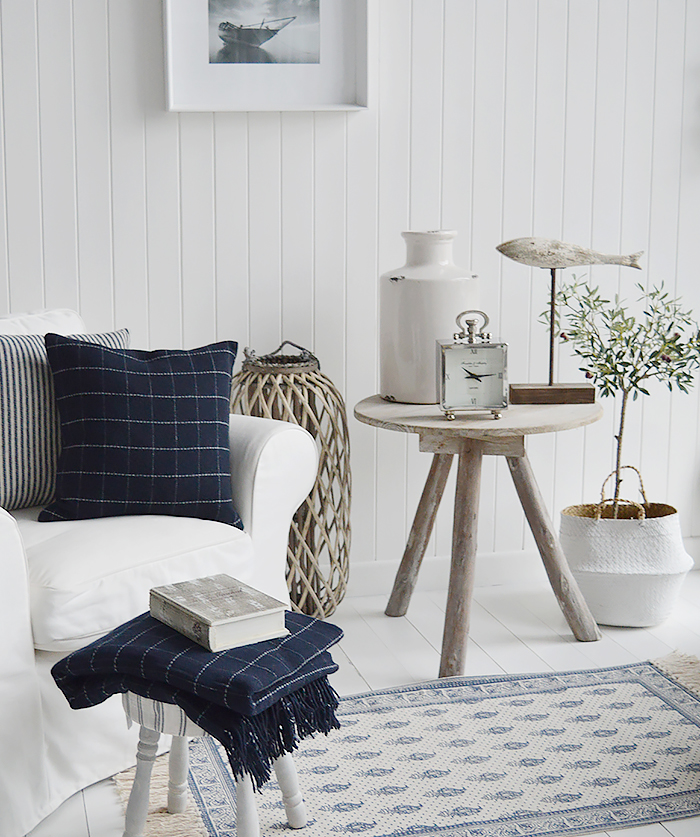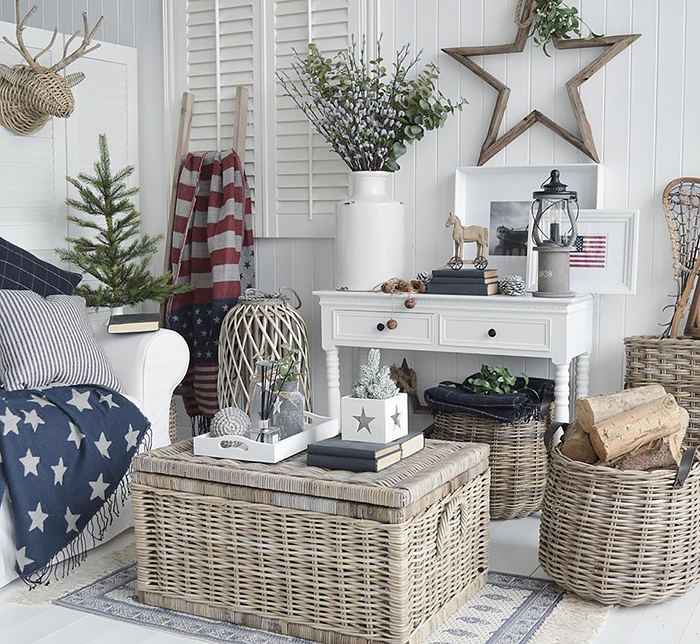 __________________________
The White Lighthouse
Online furniture & accessories shop for the home...
New England l Coastal l White Furniture
Shop online for furniture with delivery to UK at our online store website: www.thewhitelighthousefurniture.co.uk