Hallway Storage Ideas... Hall Storage and Furniture
With the hall being the entrance way to your home, it is imperitive that it looks fabulous and is clutter free for great first impressions. Our designers at The White Lighthouse have brought together a collection of ideas for hallway decorating with our storage furniture to ensure that when friends and family are wowed when they enter your home...
You can create a hall that is atttractive as well as practical for the entire family to use daily.
Every area of the hallway should be made use of for maximum amount of storage.
see all available hallway furniture from The White Lighthouse
Some ideas for hall storage are...
...High shelves with baskets to store items not often in use.
...Hallway console table with drawer for storage of everyday items such as coins, pens, keys, wallets that add to the messy clutter
...Baskets under the tables for shoes
...Hooks for Coats, hats, scaves and dog leads
...Umbrella Basket for hockey sticks, walking sticks and umbrellas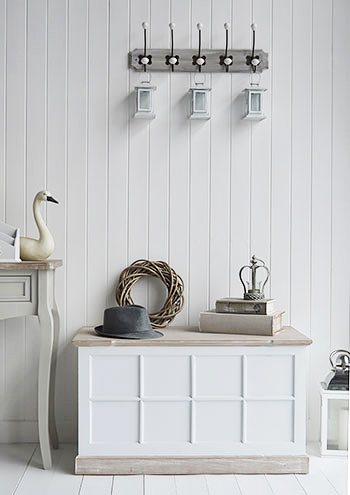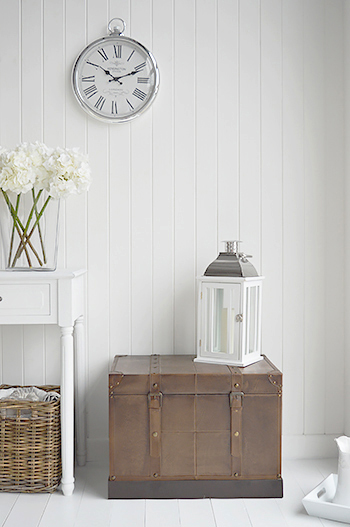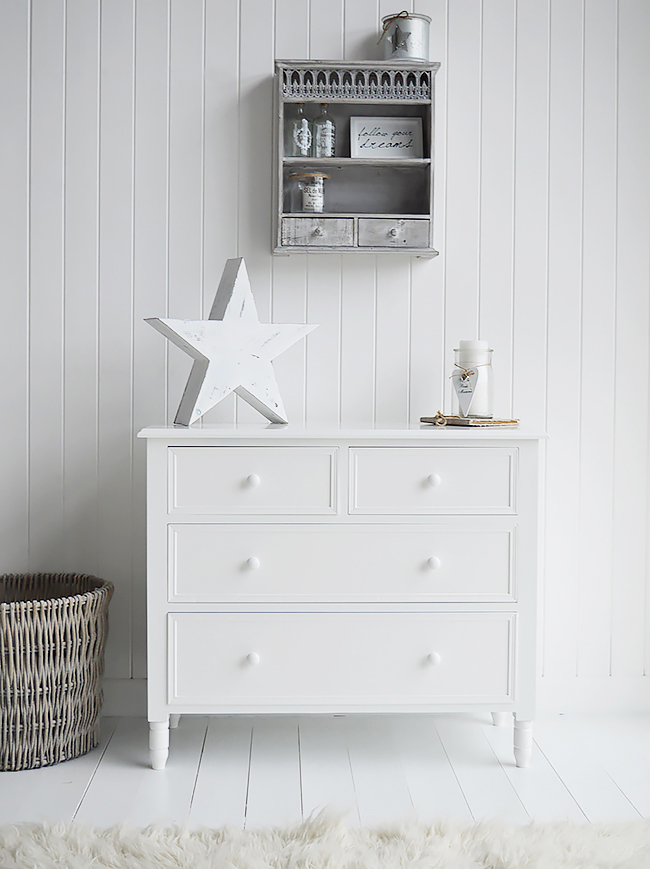 ______________________
Hallway Advice
Coastal and Beach Hallway Furniture
Ideas for decorating hallways in Coastal and Beach Homes..
White Half Moon Console Tables
Don't take as much room but just as beautiful
Small Hallway Spaces...
Ideas on decorating a small hallway
Coats and Clutter
A few ideas on how to remove clutter from the hall
London Hallway Calling 
How to furnish a hallway in London when space is at a premium...
Hall Table ......
Add elegance to your hall
New England Hallway Furniture
Ideas on decorating your hall in typical New England style
Style Your Console Table 
Ideas on how to style your console table
Lamp Tables....
A petit console table
Do I Need a Console Table?
The answer is definitely yes, find out why..................
Hallway Furniture
Keep Britian's hallways tidy.......
Create a Great First Impression
Hallway furniture is so important..............
Advice on White Hall Tables
Some advice on choosing a hall table.......
Hallway Decorating Ideas
Ideas on decorating your entranceway...
________________________
Hallway Furniture 
Console Tables l Storage Seats and Benches l Coat Storage l Lamp Tables l Hallway Storage
________________________
The White Lighthouse
Furniture & accessories for the home...
Hallway l Living Room l Bedroom l Bathroom l Accessories l Storage l 
New Items l Be Inspired