Hallway Storage Bench. An excellent storage combination
At The White Lighthouse we know the importance of storage solutions in the home, which is why we love to incorporate storage with seating. This allows you to make the best use of your hallway space by turning it into another living or seating area.
We offer a large storage bench range in white, grey and natural colours in various sizes to ensure there is a bench to suit all homes..
..Storage Benches. We know from general family life that bags and shoes are a major cause of irritation when trying to keep the hall tidy. A perfect solution for this is a storage bench or trunk if there is less space. We have many different stylish and affordable options for shoe storage  for your hallway furniture...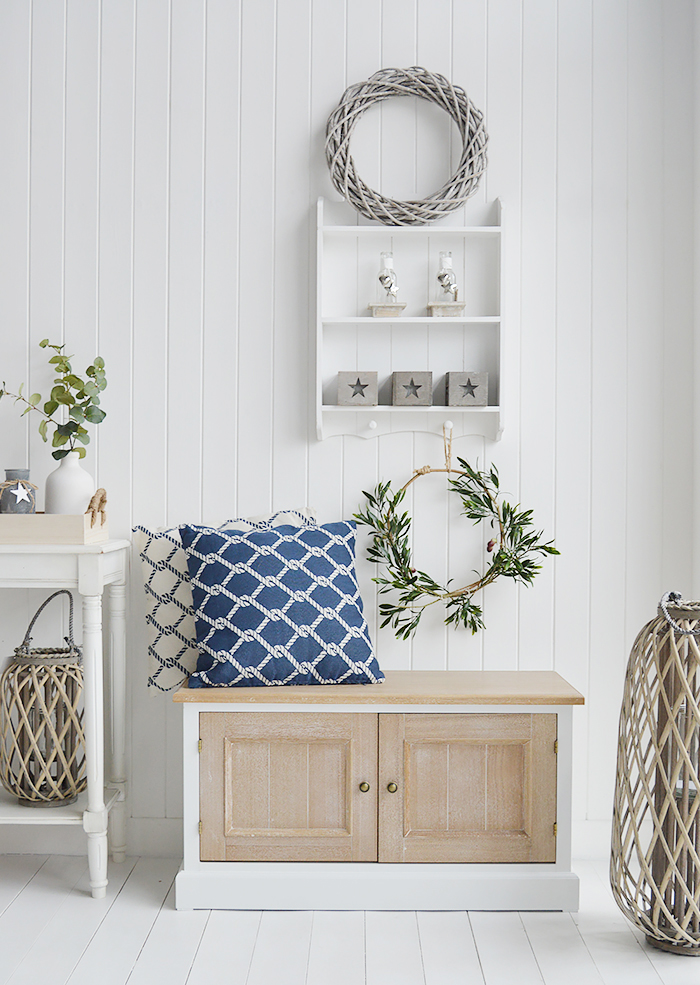 The Canterbury storage unit with a large double cupboard in a white frame and washed wood top and doors.
Like its namesake, The Canterbury, a town in New Hampshire famous for its Shaker village, the furniture is designed in Shaker style with simple straight lines, panelled doors, great functionality and excellent quality.
The Plymouth white wooden hall bench with 6 drawers and cushion for everyday hall storage of shoes and bags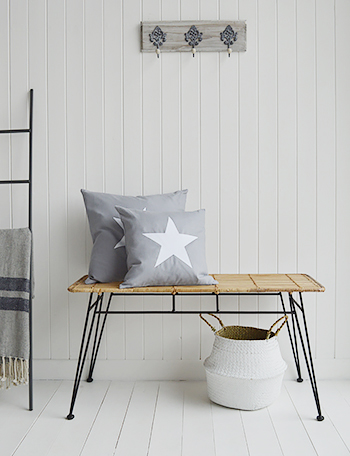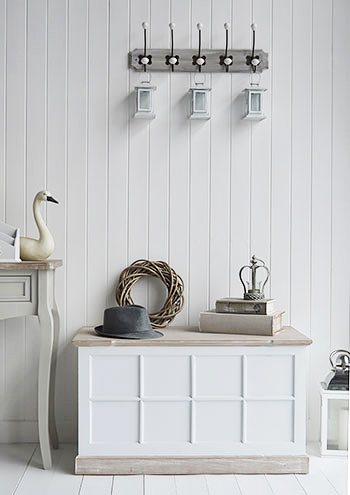 Helpful Advice and tips on decorating your hall
Coastal and Beach Hallway Furniture
Ideas for decorating hallways in Coastal and Beach Homes..
Small Hallway Spaces...
Ideas on decorating your hall with small hallway
London Hallway Calling 
How to furnish a hallway in London when space is at a premium...
Hall Table ......
Add elegance to your hall
New England Hallway Furniture
Ideas on decorating your hall in typical New England style
Create a Great First Impression
Hallway furniture is so important..............
Hallway Decorating Ideas
Ideas on decorating your entranceway...
You are visiting The White Lighthouse as you are looking for the most stylish and affordable options for general everyday and shoe storage for your hallway space to remove clutter and give the feeling of greater space and light.
Our designers believe they have brought together an extensive and across the full range of prices and sizes in benches and seating with storage, available mostly with free deliver to UK.
All our offerings include pieces to suit beautiful stylish homes in New England, Coastal, French, Scandi and Country interiors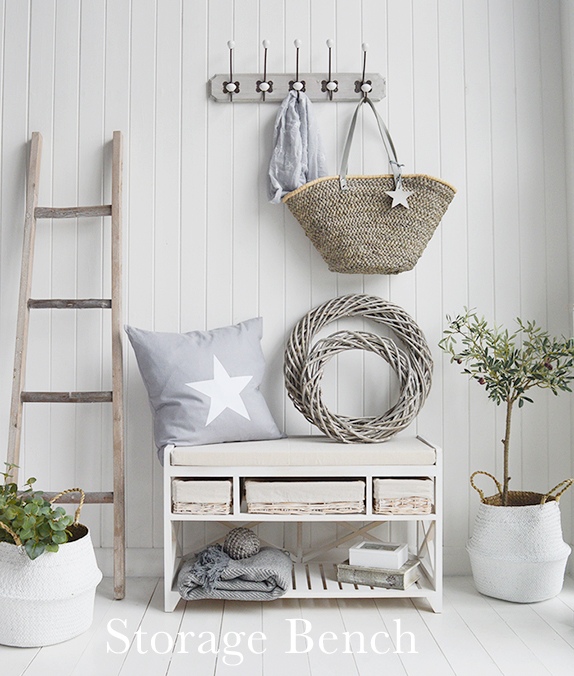 ______________________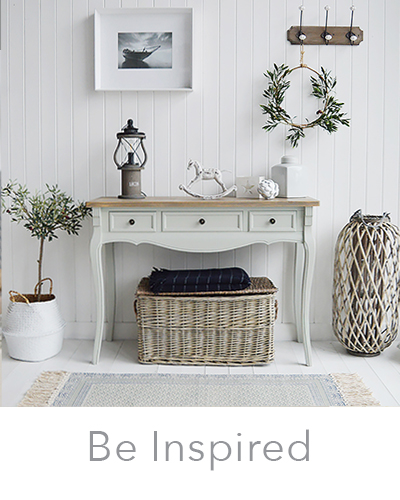 ______________________
________________________
The White Lighthouse
Online furniture & accessories shop for the home...
New England l Coastal l White Furniture