Hallway l Living Room l Bedroom l Bathroom l Accessories l Storage l New Items l Be Inspired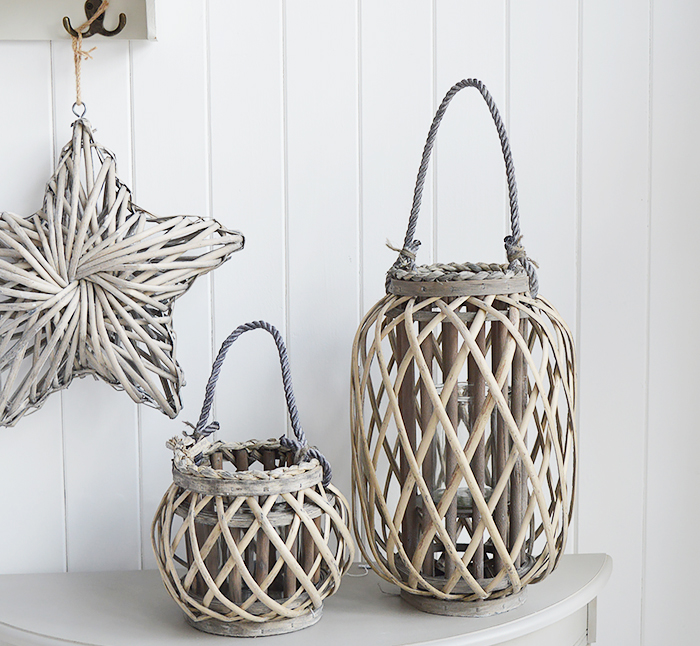 Grey Willow Lanterns
Gorgeous rustic woven lanterns in neutral grey willow with greyed chunky rope handles and glass inserts for candles
Available in 2 sizes.
These lanterns are ideal finishing touches for country and charming coastal displays but will complement any decor scheme in your home
Perfect for adding a subtle warm glow to your home. Beautiful placed on a console table as well as grouped together on the floor
Specifications
Large Lantern including handle
Height: 56 cm
Width: 26cm
Depth: 26cm
Small Lantern including handle
Height: 30cm
Width: 21cm
Depth: 21cm
Small Lantern £12
Large Lantern £22 - Out of Stock
_______________
Related Product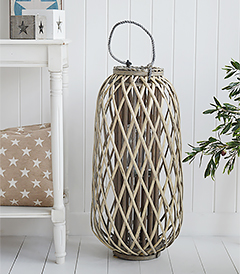 Tall Lantern £35
_______________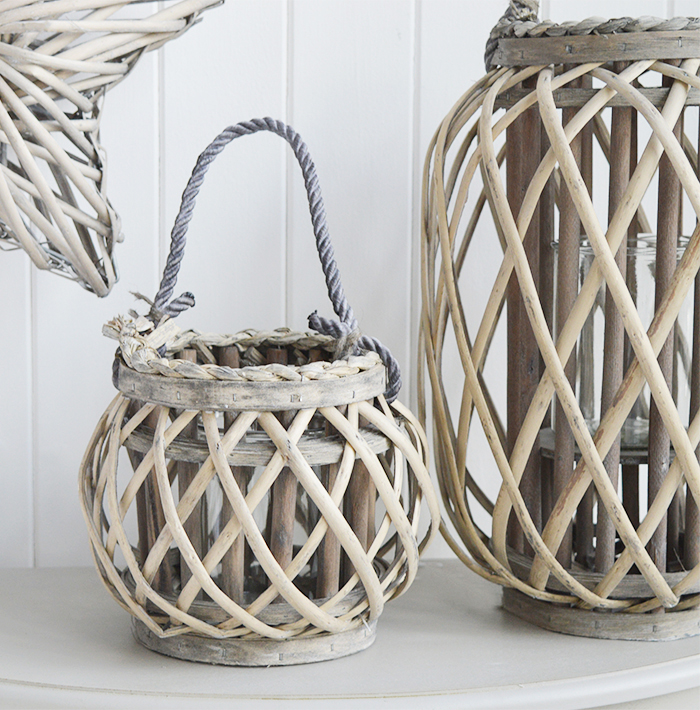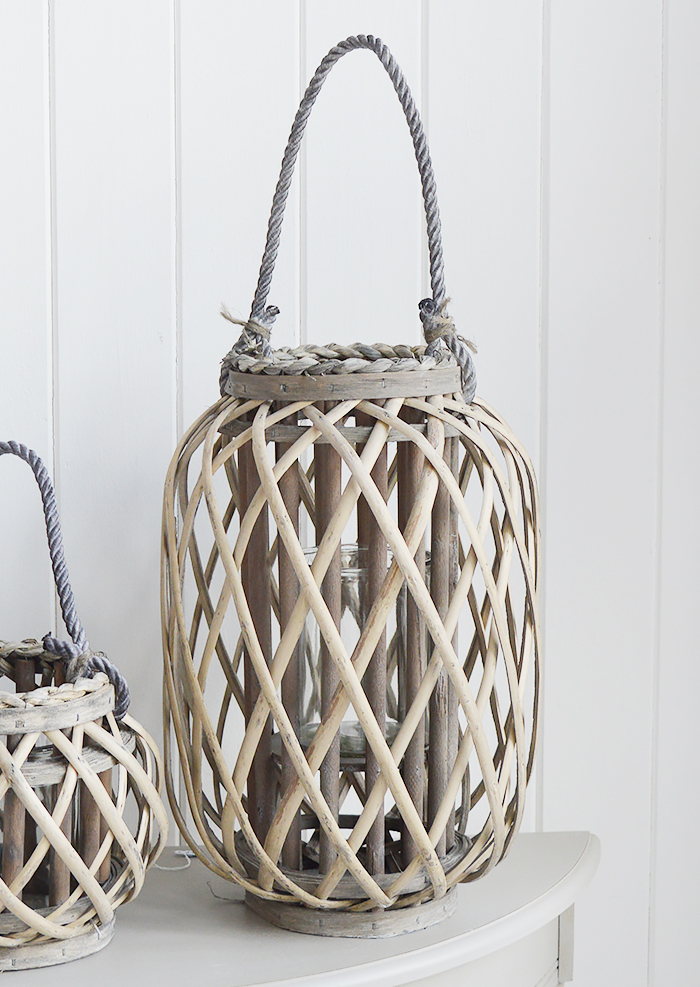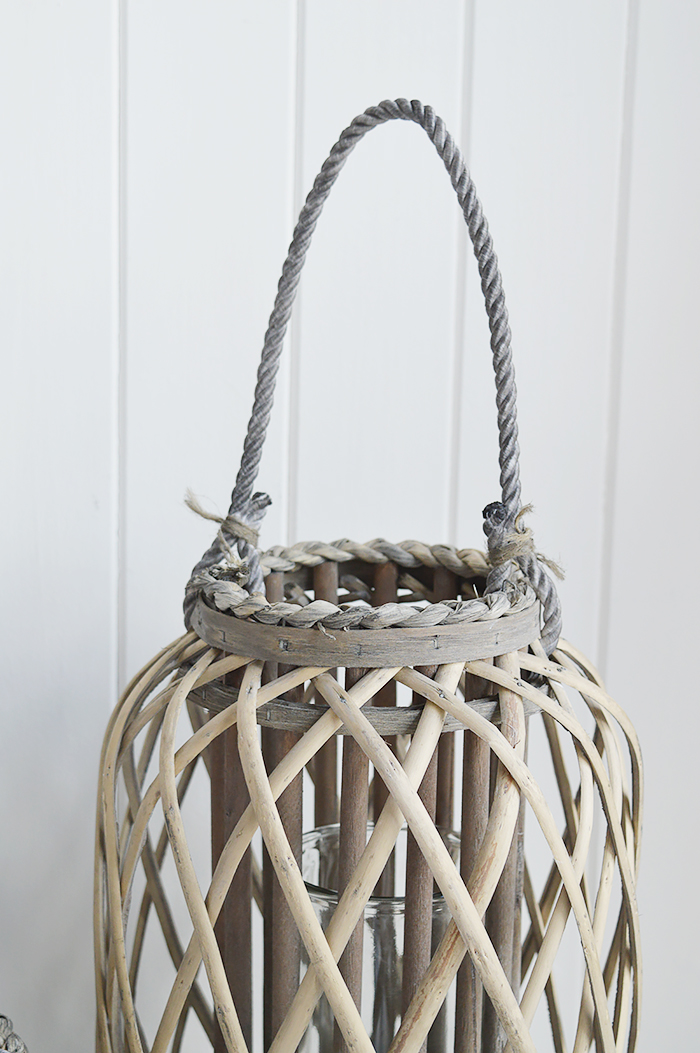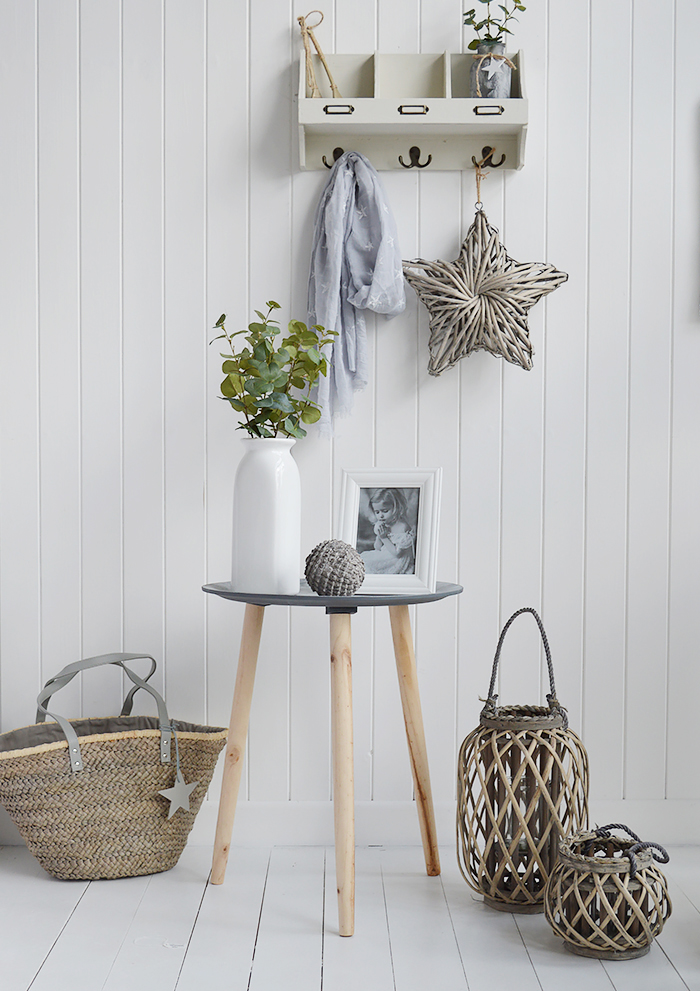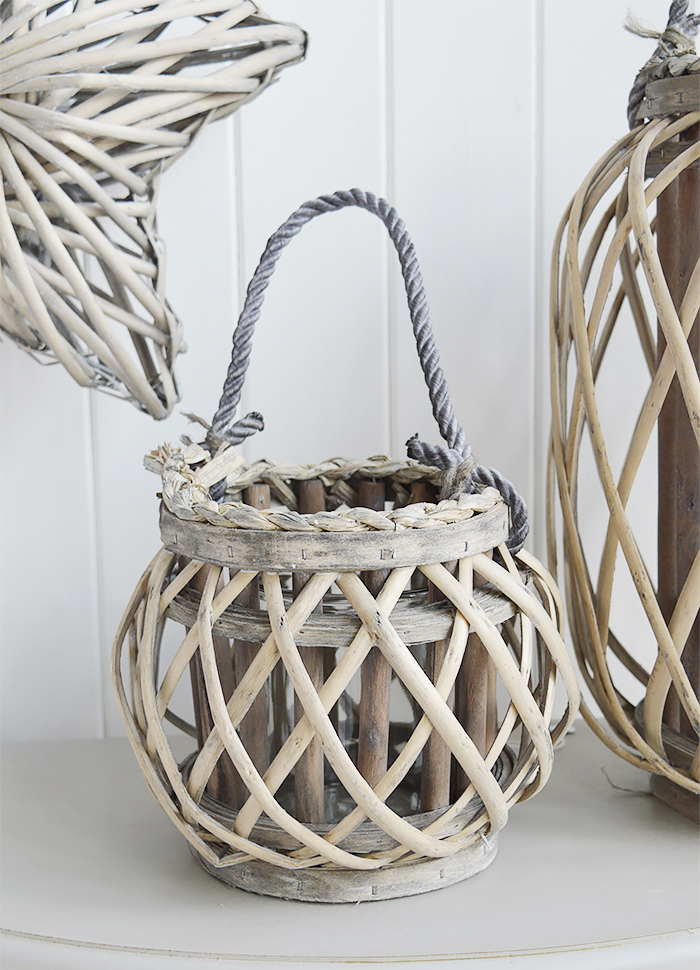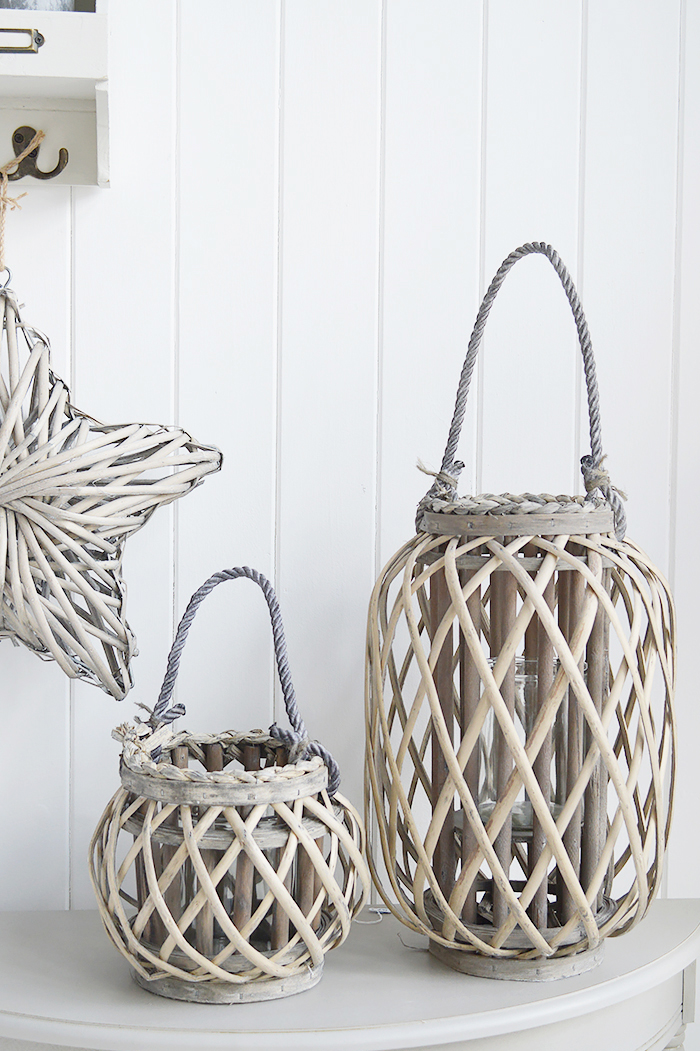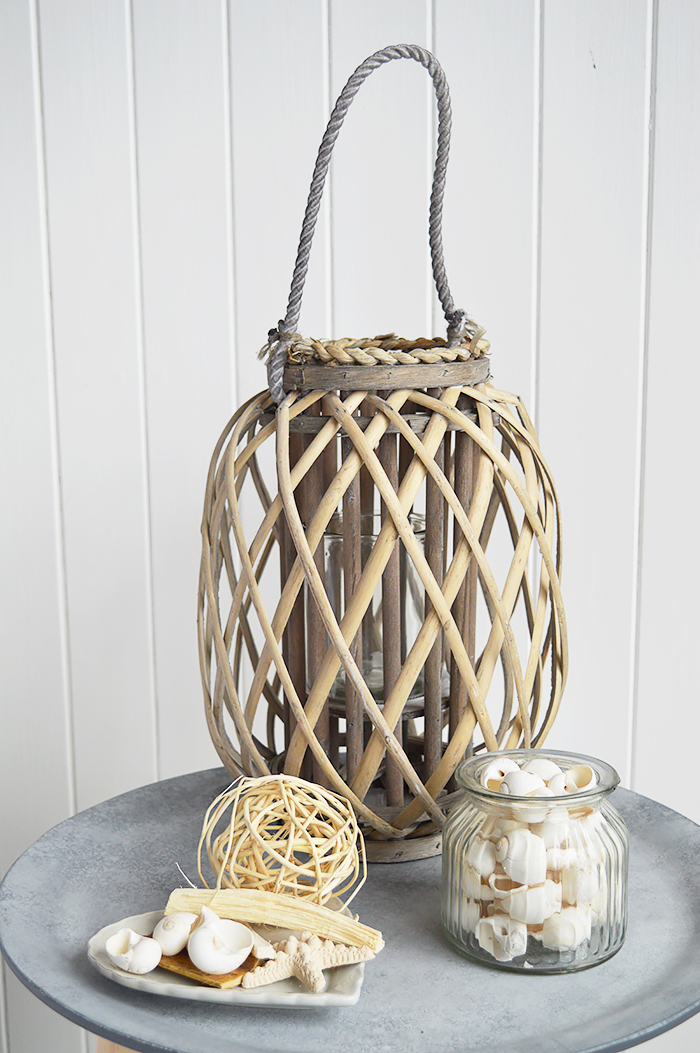 ______________________
The White Lighthouse
Online furniture & accessories shop for the home...
New England l Coastal l White l French l Scandi
Shop online for furniture with delivery to UK at our online store website: www.thewhitelighthousefurniture.co.uk
Hallway l Living Room l Bedroom l Bathroom l Accessories l Storage l 
New Items l Be Inspired