Hallway l Living Room l Bedroom l Bathroom l Accessories l Storage l New Items l Be Inspired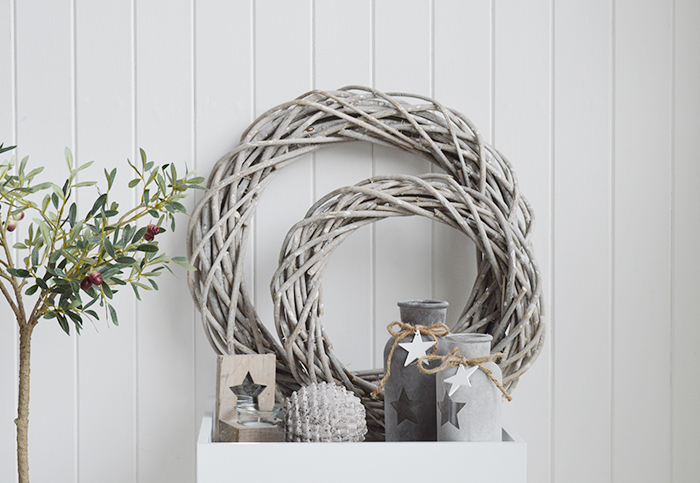 Grey Willow Wreath
Grey willow rustic circular wreaths.
Ideal for hanging on wall or door, or just resting with other decor pieces. Beautiful simply as they are or you can add greenery to create your unique piece of wall decor
Available in large and small
Large
Diameter: 50cm
Depth: 9cm
Price: £12
Small
Diameter: 40cm
Depth: 6cm
Price: £8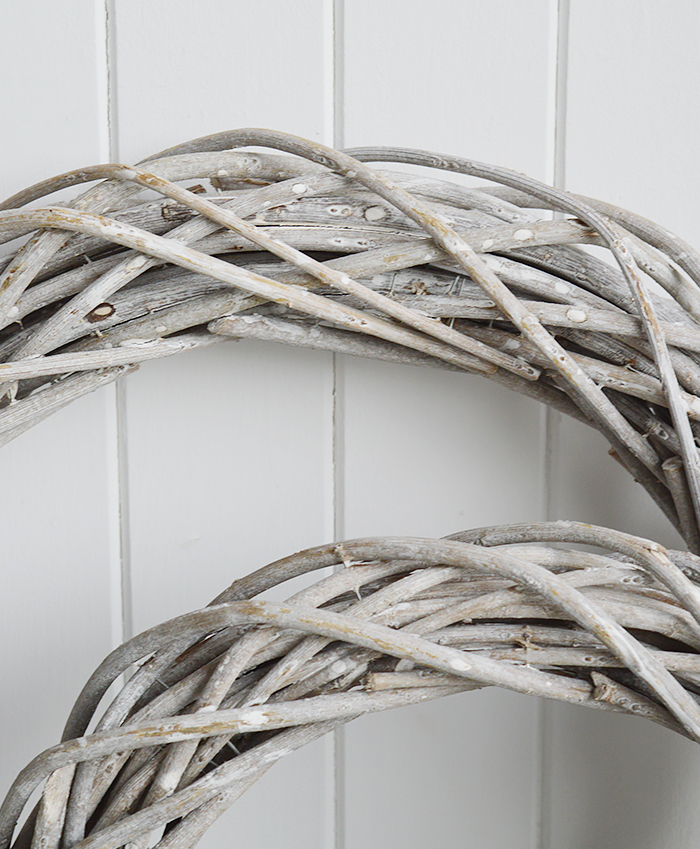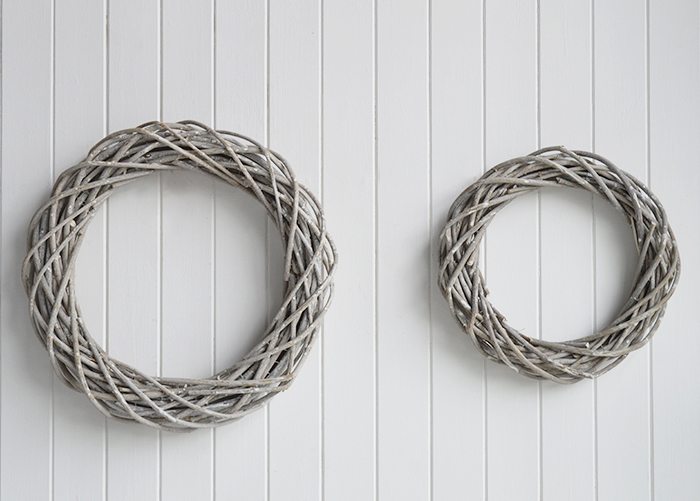 ______________________________________
The White Lighthouse
Online furniture & accessories shop for the home...
New England l Coastal l White l 
Shop online for furniture with delivery to UK at our online store website: www.thewhitelighthousefurniture.co.uk
Hallway l Living Room l Bedroom l Bathroom l Accessories l Storage l 
New Items l Be Inspired