Hallway l Living Room l Bedroom l Bathroom l Accessories l Storage l New Items l Be Inspired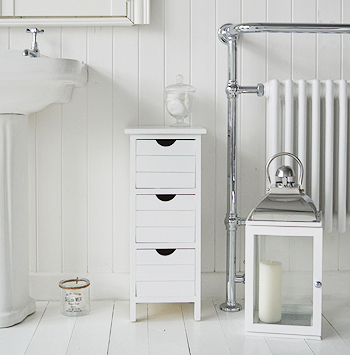 Dorset Narrow Bathroom Cabinet 
A narrow white bathroom cabinet from Dorset range. The cabinet has three drawers for essential bathroom storage
At only 21cm wide, the Dorset cabinet is ideal for when there is little space available for storage in the bathroom, this small cabinet offers a great solution.
Inspired by by our renowned New England style of home interiors for a laid back relaxed look in your bathroom.
Designed by our team specifically for small spaces, with simple straight lines
Specifications
Height: 62cm
Width: 21cm
Depth: 19cm
Drawer: W: 15.5cm, D: 16cm, H; 15.5cm 
Material: MDF and Wood
Fully Assembled
£40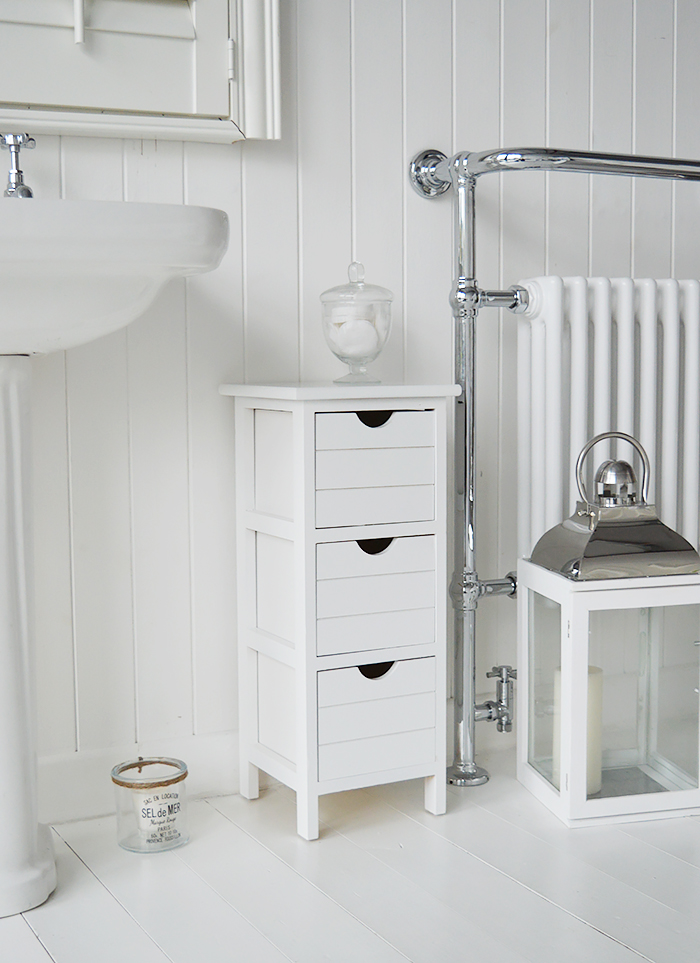 ___________________
The White Lighthouse
Online furniture & accessories shop for the home...
New England l Coastal l White Furniture l Country l City
Shop online for furniture with delivery to UK at our online store website: www.thewhitelighthousefurniture.co.uk
Hallway l Living Room l Bedroom l Bathroom l Accessories l Storage l 
New Items l Be Inspired