Hallway l Living Room l Bedroom l Bathroom l Accessories l Storage l New Items l Be Inspired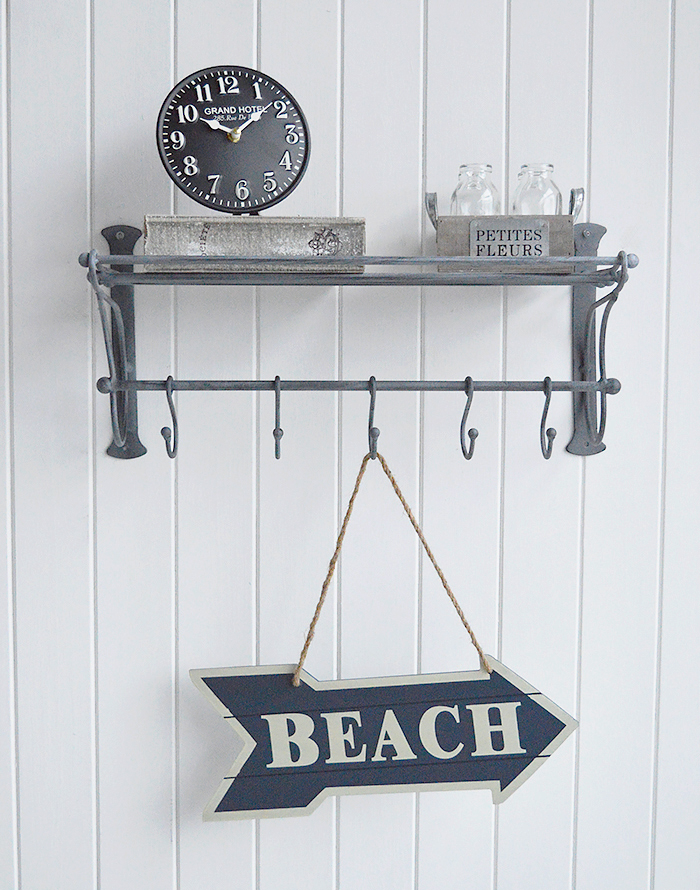 Beach Sign
A decorative hanging beach sign.
The sign is double sided and hanging with rustic cord, ideal for coastal or beach house interiors.
Specifications
Hanging Height: 37cm
Width: 41cm
Depth: 0.5cm
Price: £8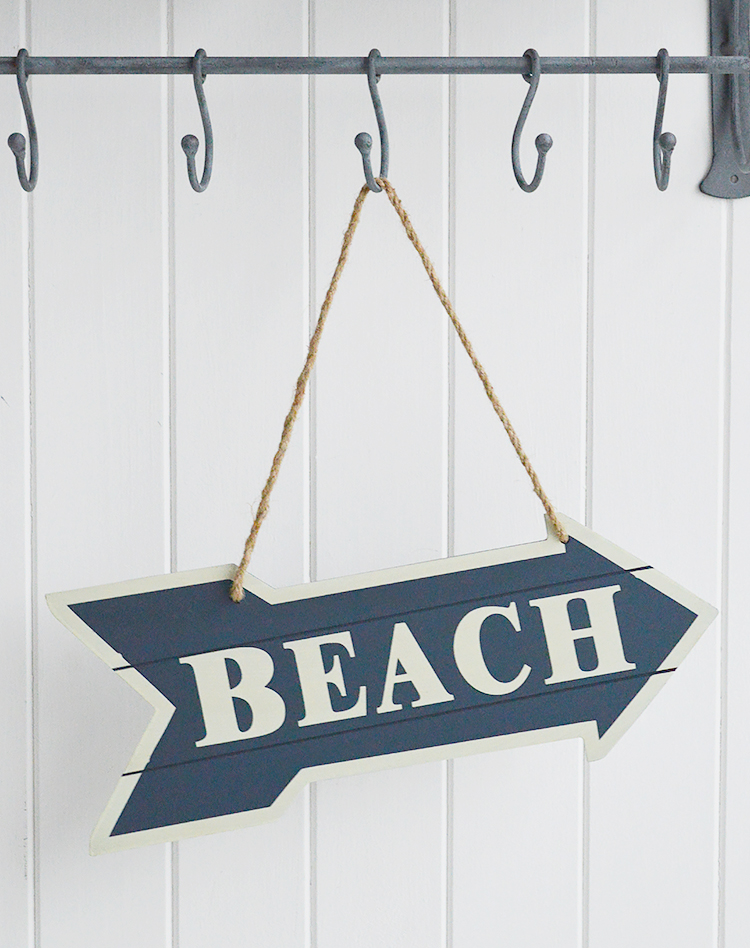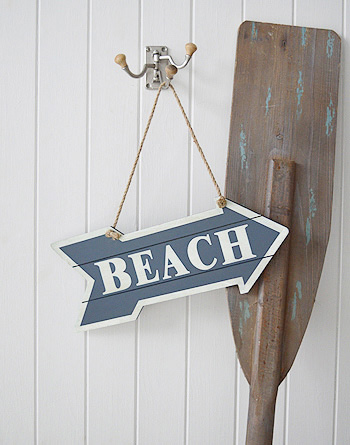 ________________________
Coastal and Nautical Home Accessories...
... Bring a touch of the coast into your home
Many of us dream of living by the sea, at The White Lighthouse our designers have sourced and designed beautiful coastal and nautical inspired items to enhance your home and bring the coast closer.
Add a chic relaxed feel by bringing the coastal feel into your home by choosing and displaying decorative accents such as signs, boats, soft furnishings, driftwood and wall decor.
We have a wide range of pieces to bring texture and interest into your home including decorative yachts, boats, lighthouses, driftwood, mirrors, cushions and so much more to complement perfectly our beach and coastal furniture pieces
White Furniture
Coastal Furniture l New England Furniture l   Nautical Home Decor l Coastal Bathroom Cabinets
________________________
The White Lighthouse
Furniture & accessories for the home...
Hallway l Living Room l Bedroom l Bathroom l Accessories l Storage l 
New Items l Be Inspired