Hallway l Living Room l Bedroom l Bathroom l Accessories l Storage l New Items l Be Inspired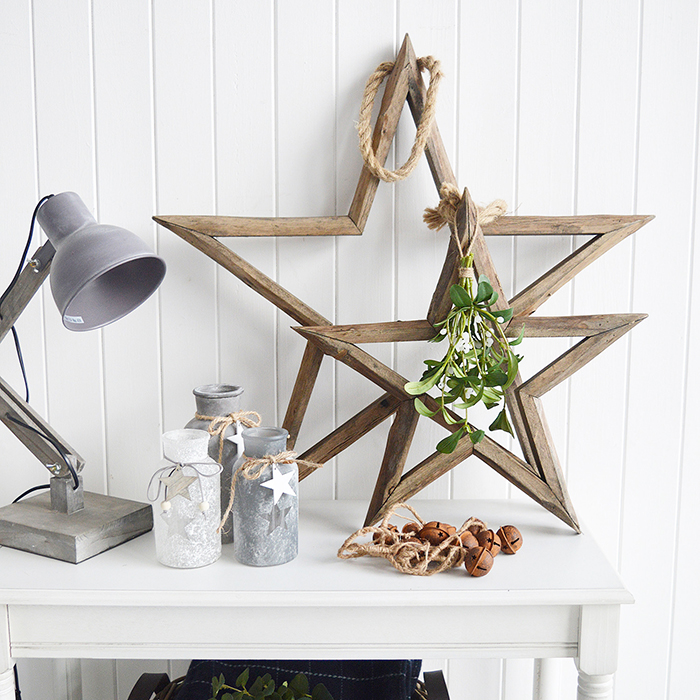 Set of 2 Large Hanging Stars
A set of two differing sizes of stars with rope to hang in a rustic wood.
Together or separately these decorative stars look fantastic.
Specifications
Large Star:
Height: 78cm
Width: 72cm
Depth: 6.5cm
Small Star:
Height: 57cm
Width: 49cm
Depth: 6.5cm
Material: Wood
Price: £45
This mobile website is no longer kept up to date. Please vist the desktop website for all in stock items
www.thewhitelighthousefurniture.co.uk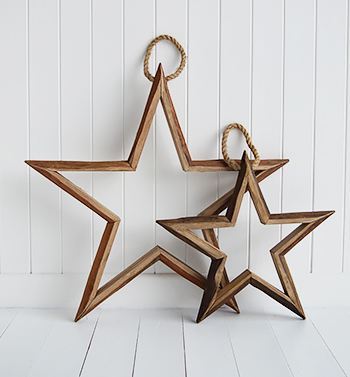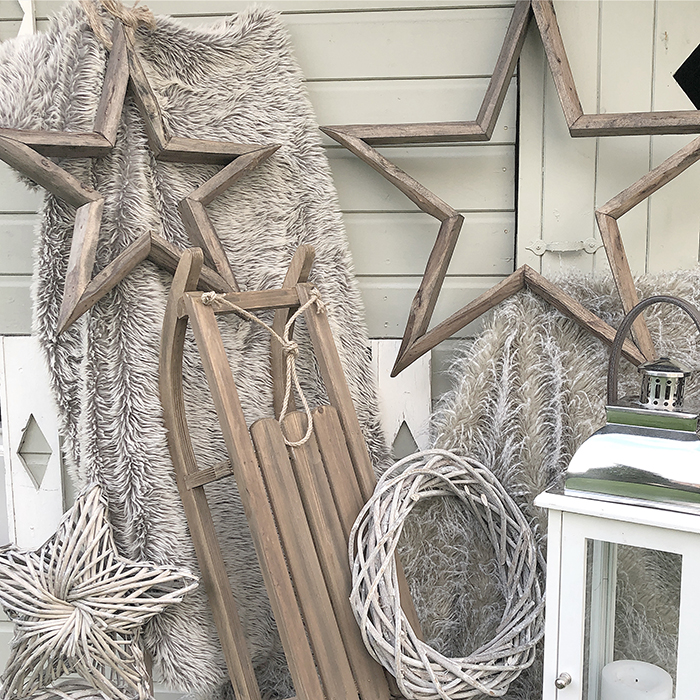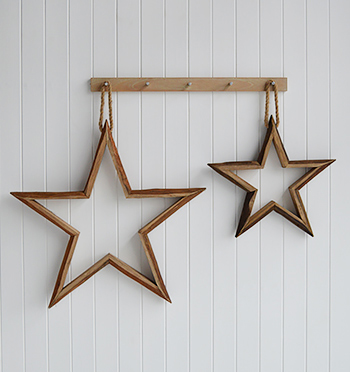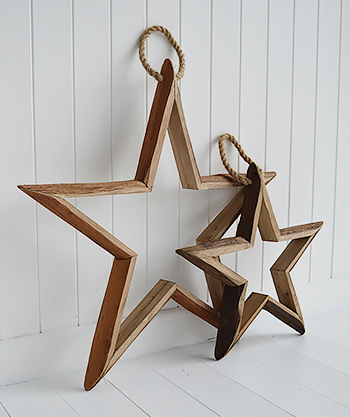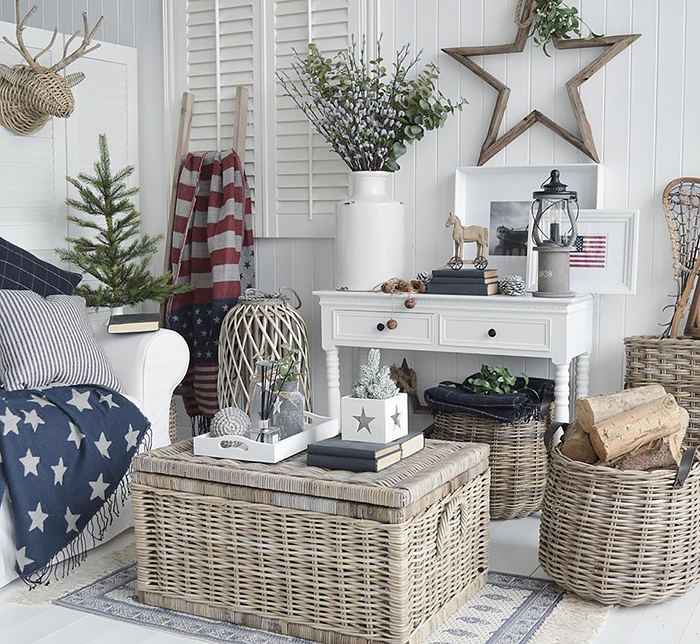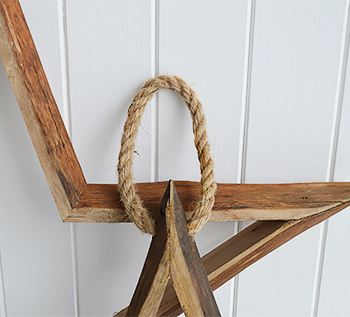 ________________________
The White Lighthouse
Online furniture & accessories shop for the home...
New England l Coastal l White Furniture