Hallway l Living Room l Bedroom l Bathroom l Accessories l Storage l New Items l Be Inspired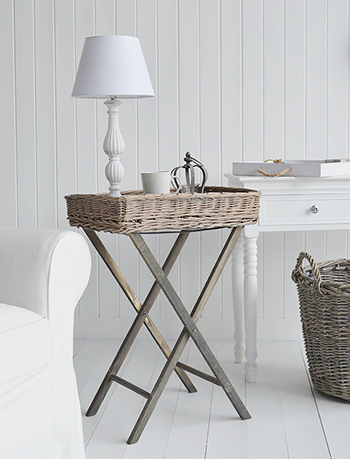 Cornwall Grey Willow Tray Table
Our Cornwall folding table is a perfect lamp table, guest table or bedside table.
A rustic greyed willow tray on a grey wooden stand makes this a lovely table for any style of living room or bedroom from coastal to country.
The table can easily and neatly be folded and stored if required.
Specifications
Height: 70cm
Width: 49cm
Depth: 40cm
Material: Willow and Wood
Fully Assembled
Price: £36 - Pre-order for delivery at End August / Start September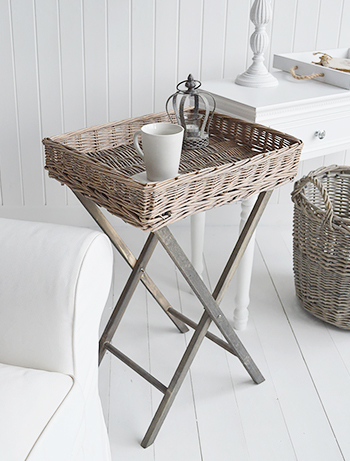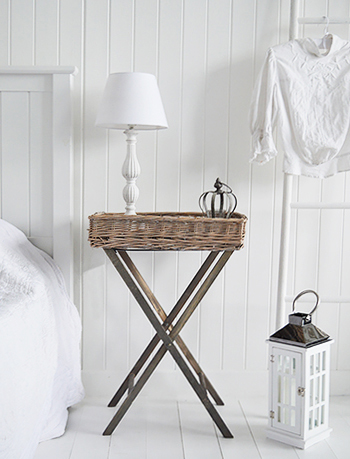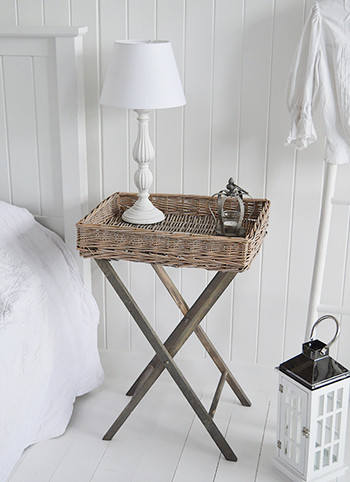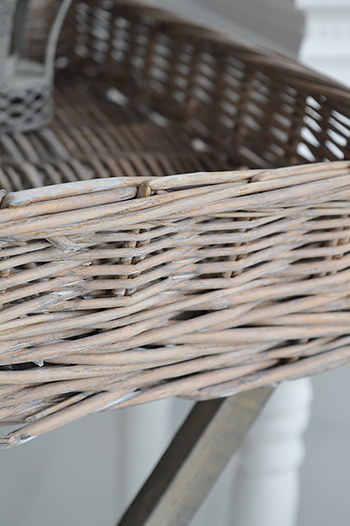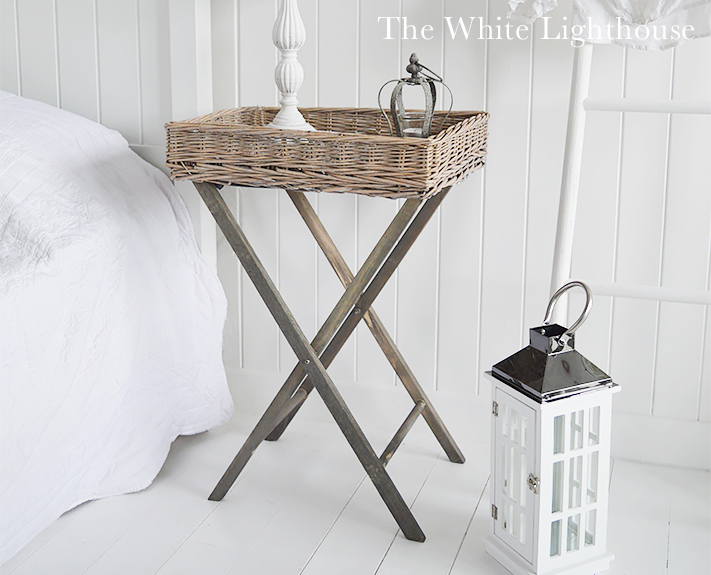 If you have any queries about our Cornwall Table, please do not hesitate to ask us at info@thewhitelighthousefurniture.co.uk
______________________________
White Bedside Table £105

White Bedside Table £105

Dorset Narrow Bedside 

Table £49 Offer: Pair £89

Maine Bedside Table £52

White Bedside Table £105

White Bedside Table  £105

White Narrow Bedside Table £49

White Bedside Cabinet  £139

Maine White Bedside Cabinet £53

Portland Grey Bedside Table £32

New Haven White Bedside Table

 £42

New Haven White Bedside Table £59

White Tray Bedside Table £36

Plymouth Bedside Cabinets £59

Rose Bedside Cabinet £55

St Ives Grey Basket Storage £65

Narrow Bar Harbor Small Bedside £35

Bar Harbor Narrow  Bedside £49

Bar Harbor Bedside £55 ...OFFER Pair £85

Cornwall Grey Tray Bedside Table £33

Small Heart Narrow Bedside Table  £42

Sweetheart Narrow Bedside Table £49

Colonial White Bedside Table £150

Newbury Cream Cabinet £106

Colonial White Large Bedside Table £79

Rose White Three Drawer Cabinet £75
________________________
The White Lighthouse
Furniture & accessories for the home...
Hallway l Living Room l Bedroom l Bathroom l Accessories l Storage l New Items l Be Inspired