Hallway l Living Room l Bedroom l Bathroom l Accessories l Storage l New Items l Be Inspired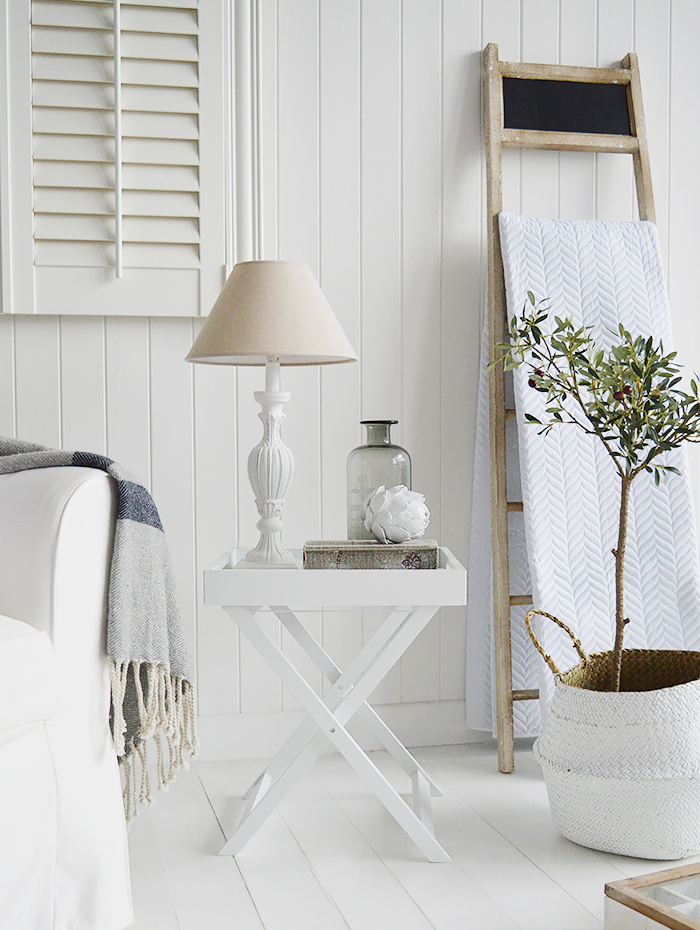 Connecticut White Tray Table
The Connecticut white tray table.
Stunning in its simplicity, our Connecticut white tray table is such a versatile choice as a bedside in the bedroom, lamp table or guest table in the living room.
With the cut out handles on the square tray, it can easily be lifted off the legs for serving and be folded for storing if you wish. 
Our personal favourite use for this gorgeous table is as a bedside, it perfectly complements all decor and colours from country to coastal and white to dark colour schemes.
A wonderful and affordable addition to any home...
Specifications
Height: 47cm
Width: 40cm
Depth: 40cm
Price: £39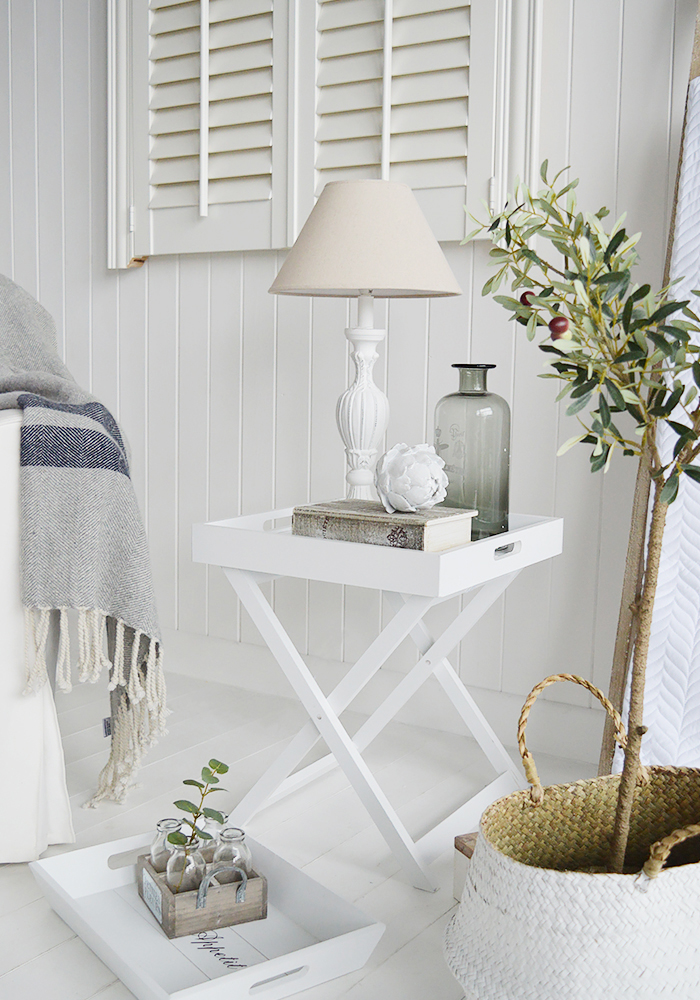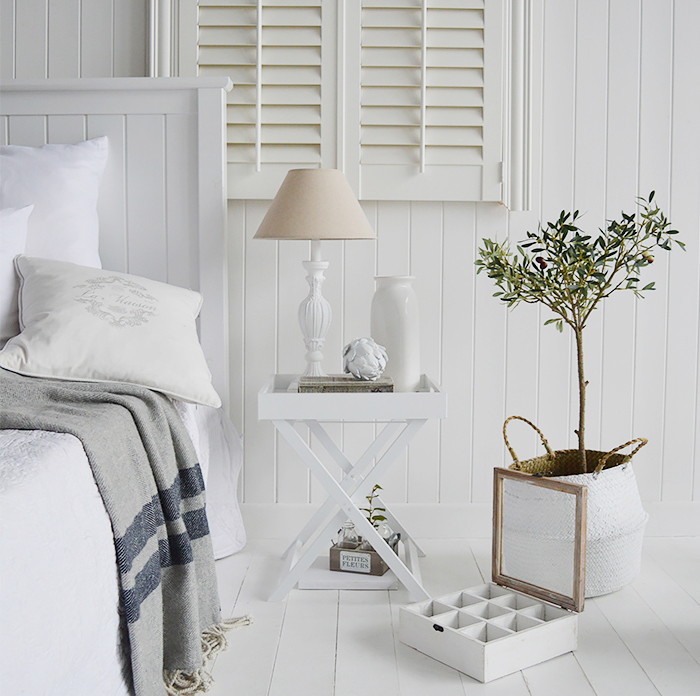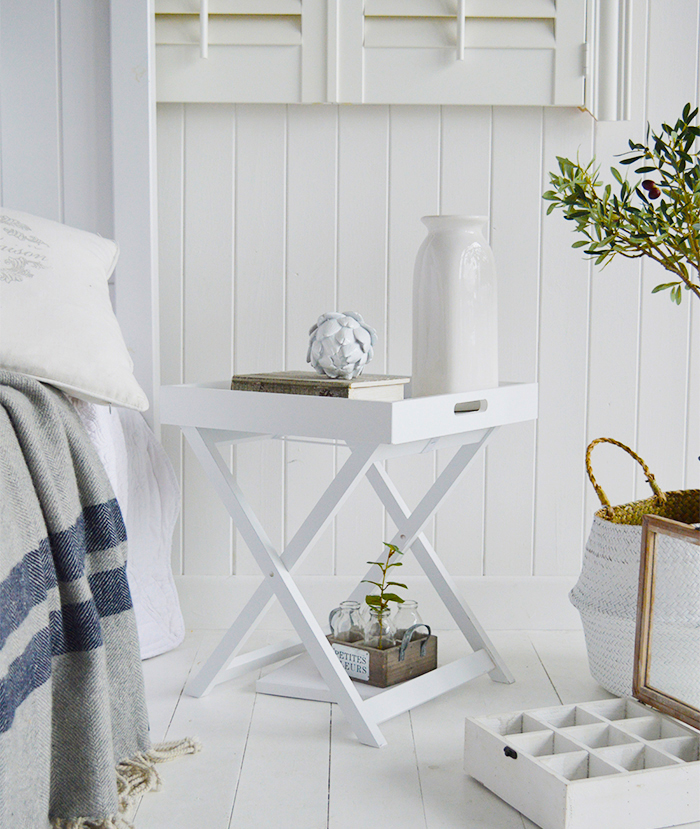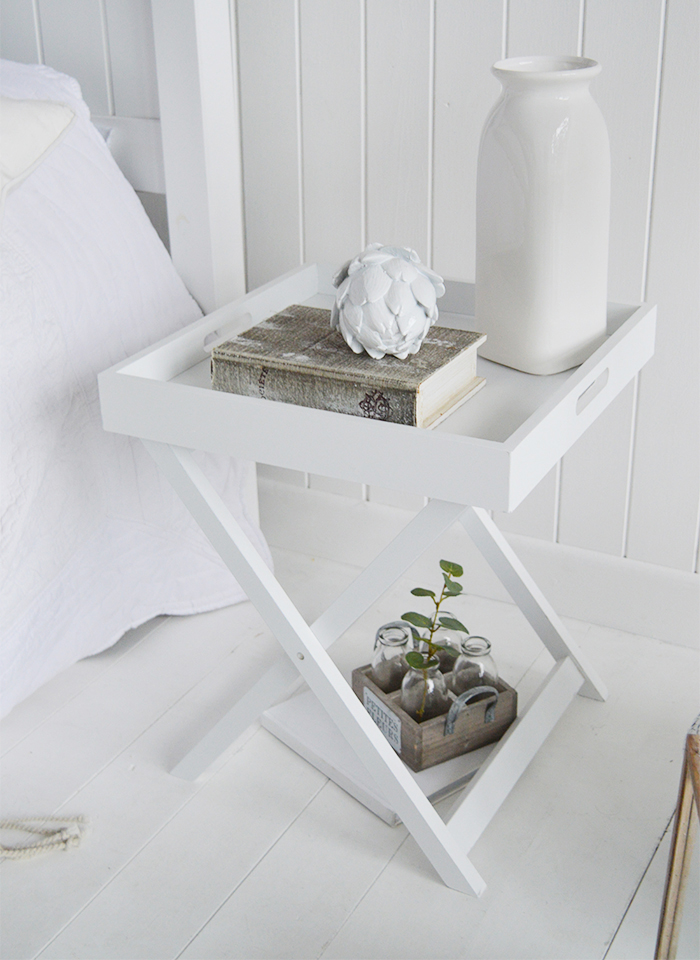 ________________________
The White Lighthouse
Furniture & accessories for the home...
Hallway l Living Room l Bedroom l Bathroom l Accessories l Storage l New Items l Be Inspired