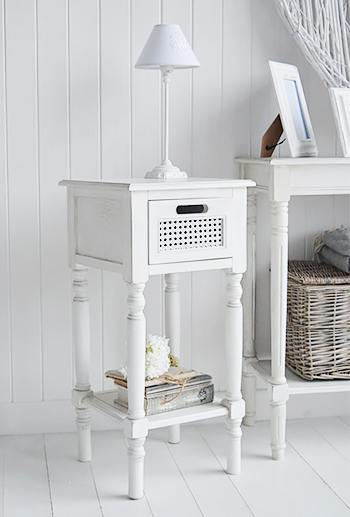 British Colonial White Lamp Table
The Colonial white lamp table with a drawer, shelf and elegant turned legs.
A laid back colonial style of furniture for a light and airy interior. Finished in a aged white paint with woven rattan drawer fronts and a slight distressing, The British Colonial range creates a sophisticated space with a touch of formality for white bedroom, living room and hallway furniture.
Specifications
Height: 75.5cm
Width: 36cm
Depth: 36cm
Drawer: W: 24cm, D: 24cm, H: 14.5cm
Material: Wood
Drawer Unit Fully Assembled. Requires Legs to be attached
£100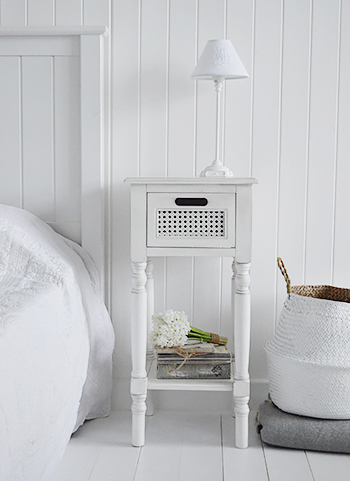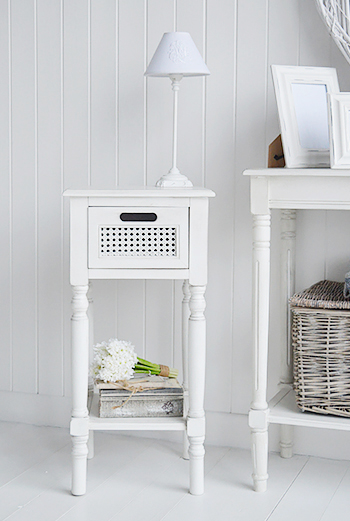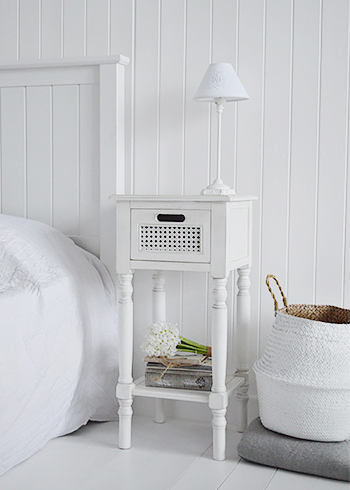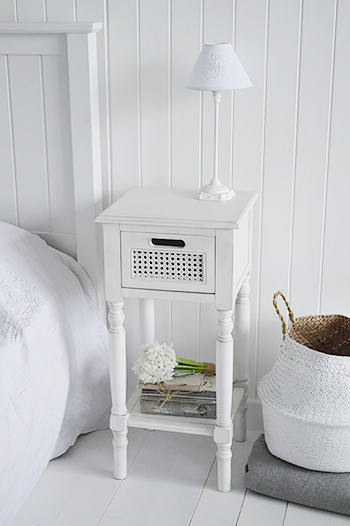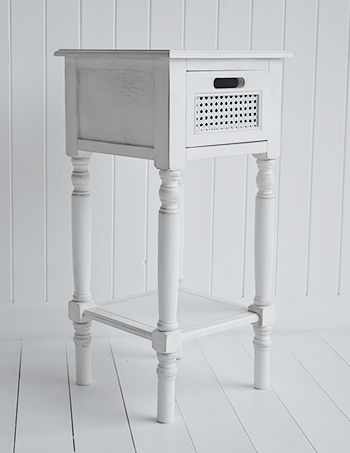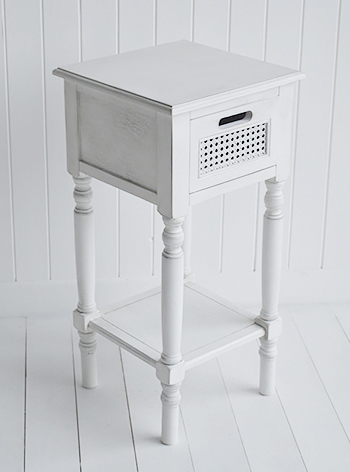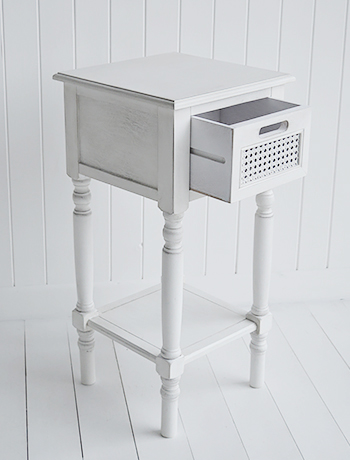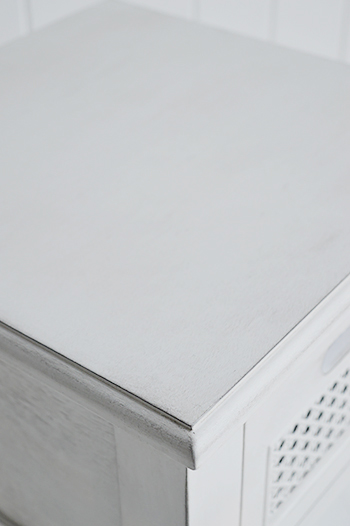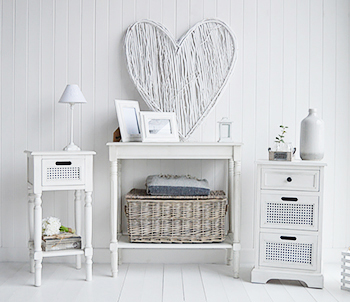 Small Hallway Furniture / Living Room > Lamp Tables > Colonial White Lamp Table with Shelf and Drawer
White Furniture > White Bedroom Furniture > White Bedside Table > Colonial White Bedside Table with Shelf and Drawer
http://www.thewhitelighthousefurniture.co.uk/hallway-furniture/colonial-furniture-white-lamp-table-shelf-l.htmvDesktop images of Colonial White Lamp Table