Hallway l Living Room l Bedroom l Bathroom l Accessories l Storage l New Items l Be Inspired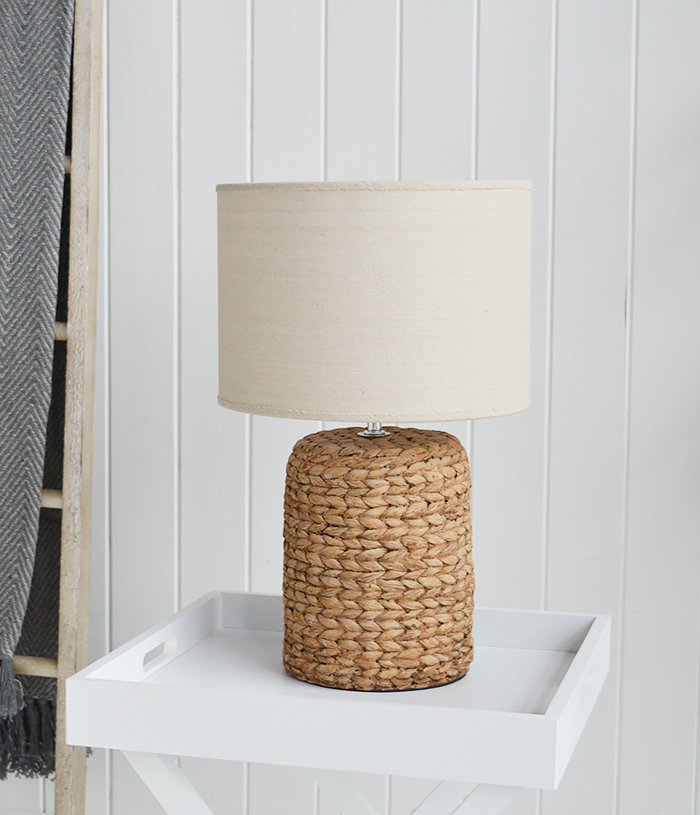 Coastal Table Lamp
Our coastal table lamp with a heavy rope effect base and linen shade.
Stunning in a living room, striking on a bedside table, this lamp is a perfect addition to a New England or subtly coastal styled home
Specifications
Height: 45cm 
Width at widest: 28cm
Price: £42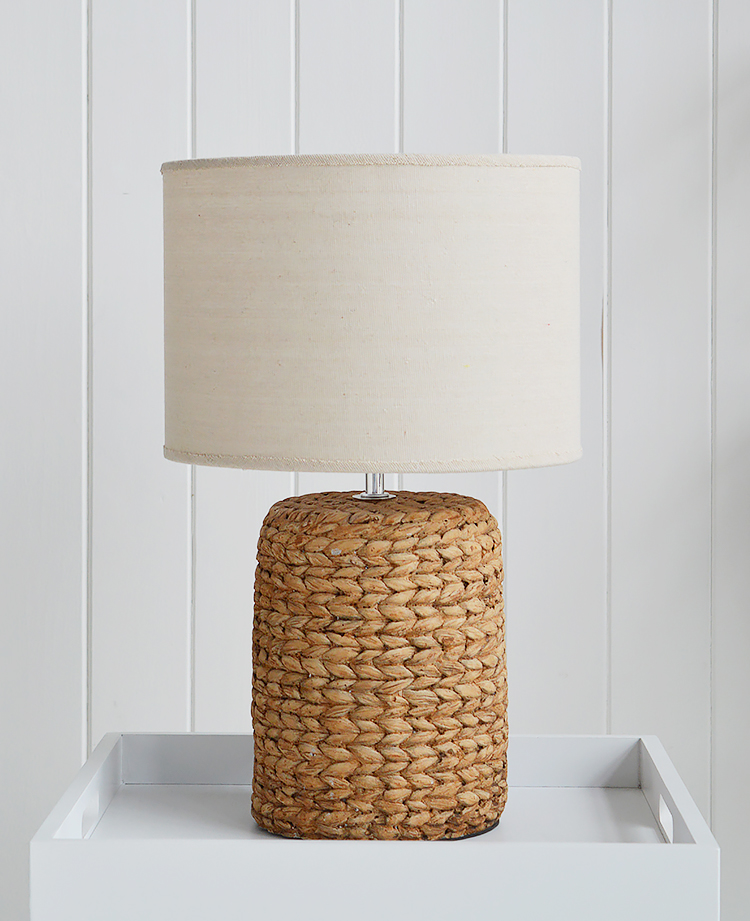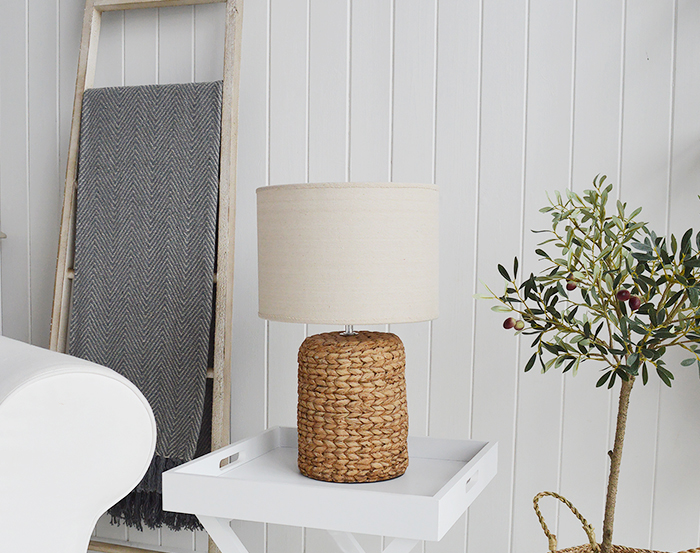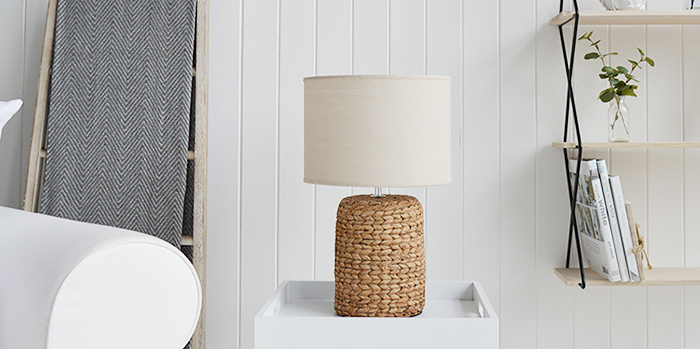 Many of us dream of living by the sea but you don't have to be living by the coast to enjoy the pleasures of beach style. Take inspiration from the beauty of the coast and bring these ideas inside... see our full range of coastal furniture and coastal home accessories
______________________________________
The White Lighthouse
Online furniture & accessories shop for the home...
New England l Coastal l White l French l Scandi
Shop online for furniture with delivery to UK at our online store website: www.thewhitelighthousefurniture.co.uk
Hallway l Living Room l Bedroom l Bathroom l Accessories l Storage l 
New Items l Be Inspired