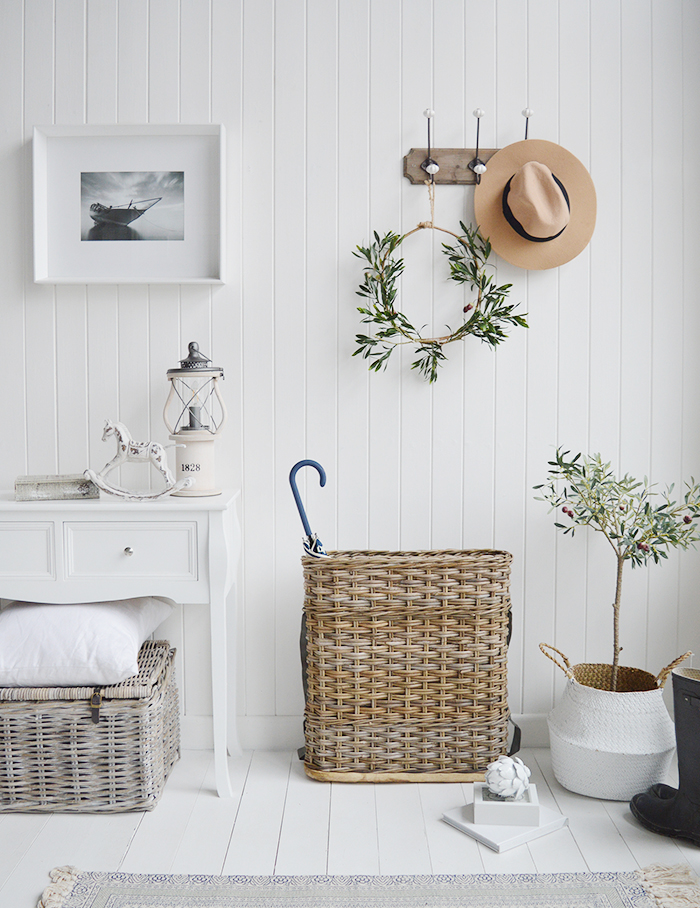 Casco Bay Umbrella Basket
A large grey willow umbrella basket from our Casco Bay range of basketware on a wooden base with strapping to add extra interest.
Every piece of our Casco Bay basketware is hand woven with grey wash Kubu Rattan, gaining its indiviual colour by soaking natural Rattan in water and mud for three weeks, then washing and drying. It is this process that gives each basket its own uniqueness.
The umbrella basket is a gorgeously perfect addition in a hall or porch for storing umbrellas, hockey sticks or walking sticks
Specifications
Height : 60cm 
Width: 56cm
Depth: 16cm
Price: £49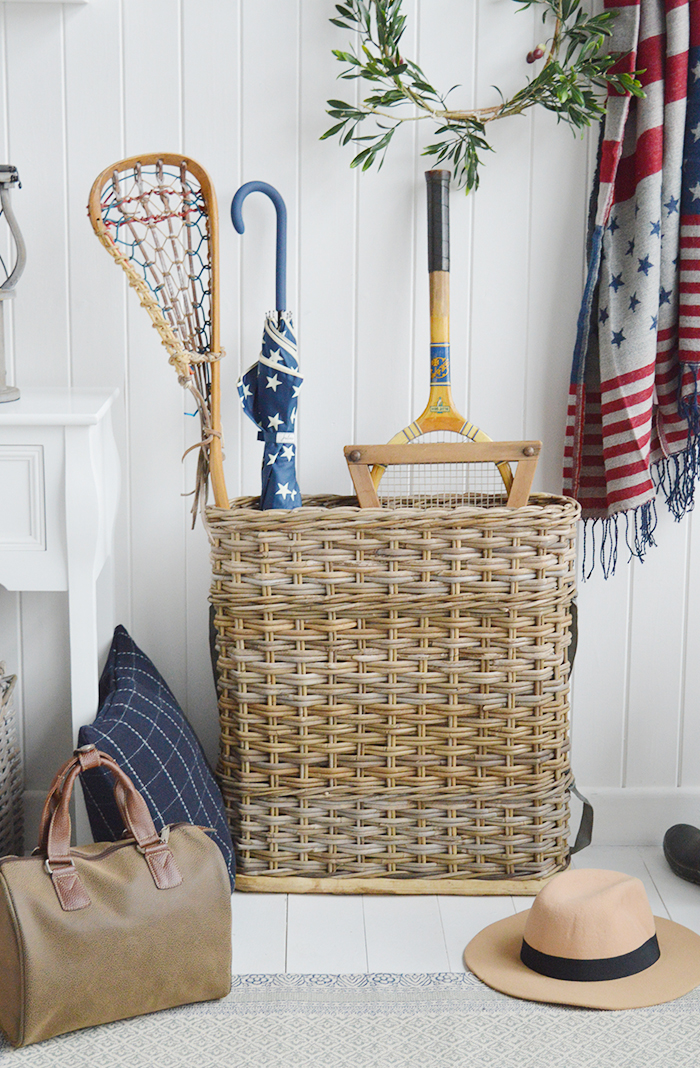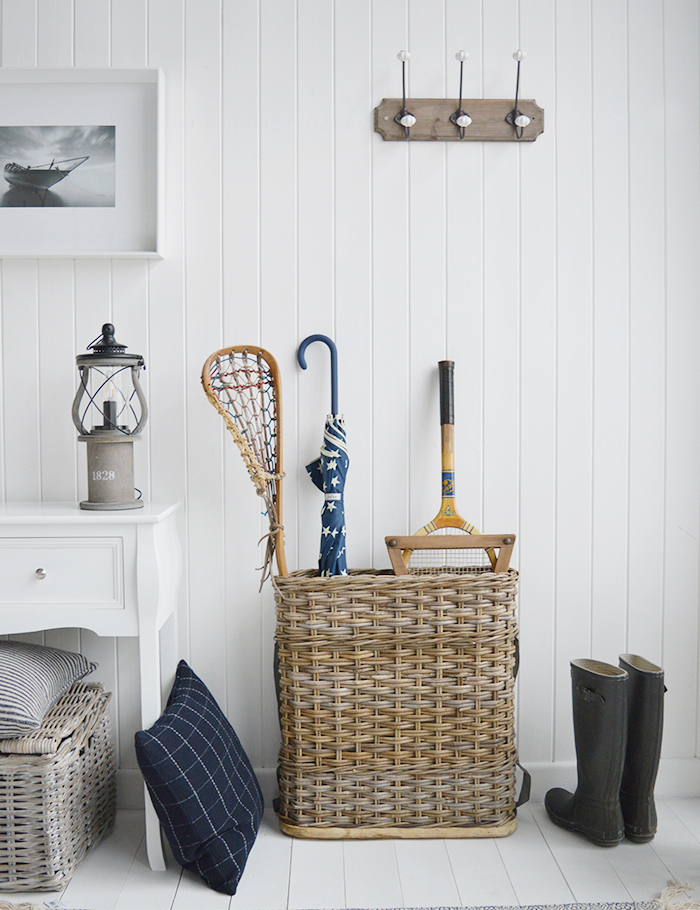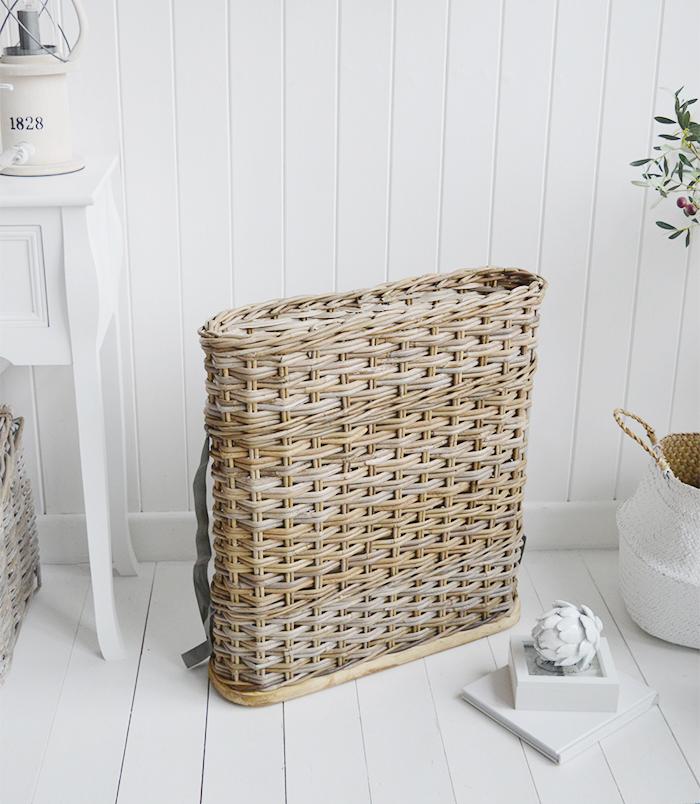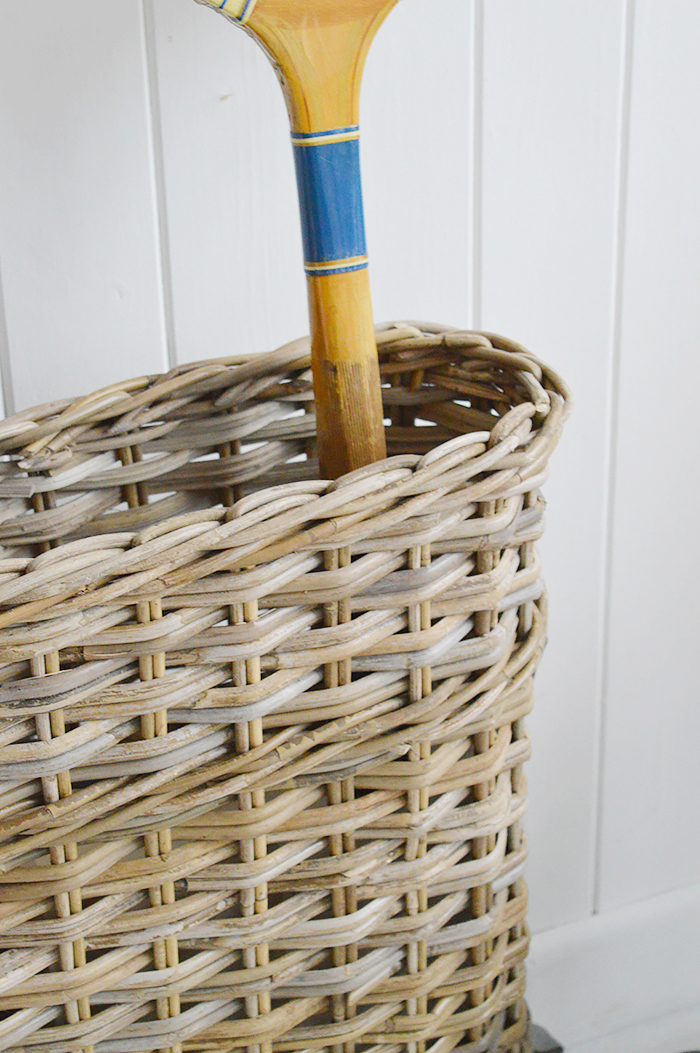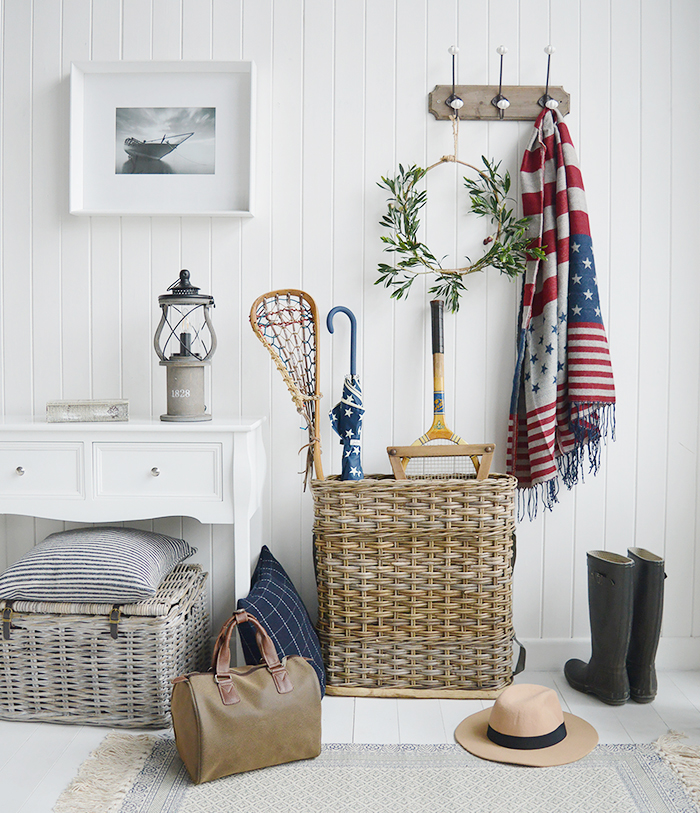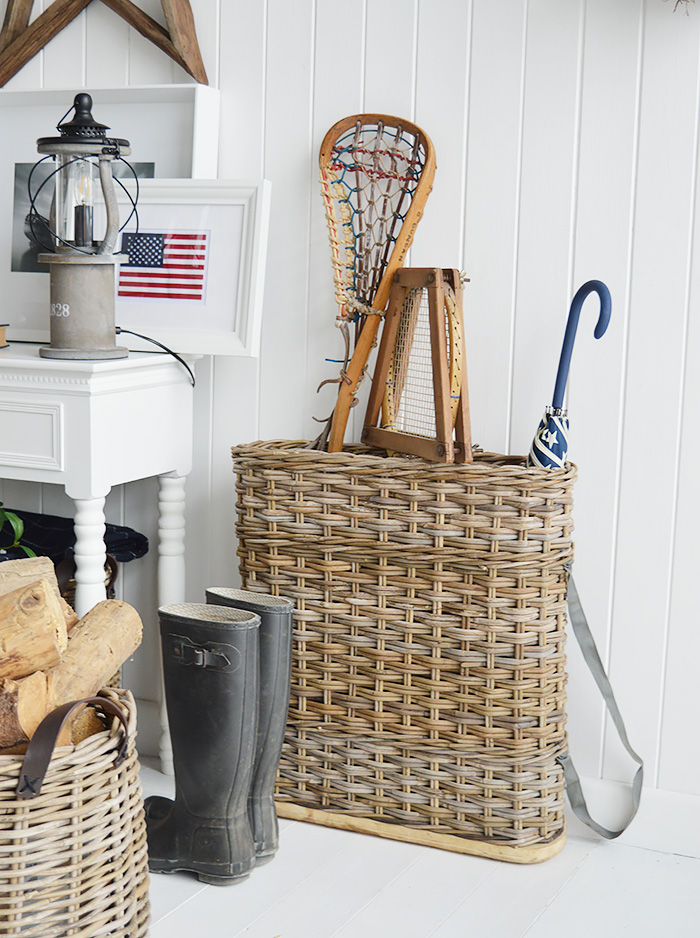 _________________
The White Lighthouse
Furniture & accessories for the home...
Hallway l Living Room l Bedroom l Bathroom l Accessories l Storage l New Items l Be Inspired