Casco Bay round oblong basket..
Every piece of our Casco Bay basketware is hand woven with grey wash Kubu Rattan, gaining its indiviual colour by soaking natural Rattan in water and mud for three weeks, then washing and drying. It is this process that gives each basket its own uniqueness.
So many uses throughout the home for this lovely storage basket ... toys, logs, laundry. 
Specifications
Height : 22cm 
Width: 38cm
Depth: 49.5cm
Price: £27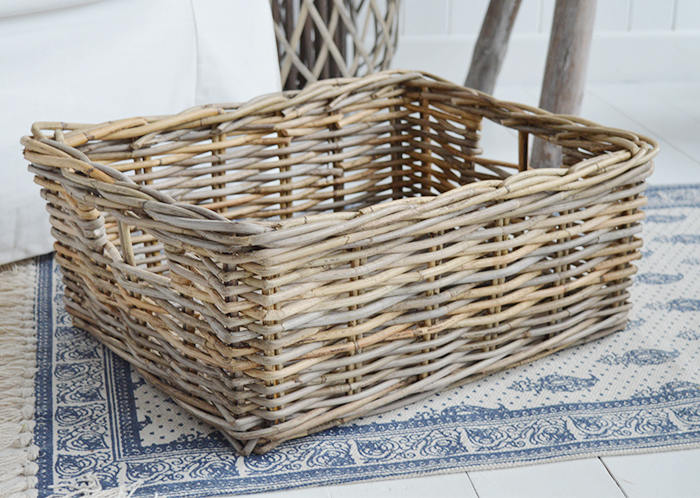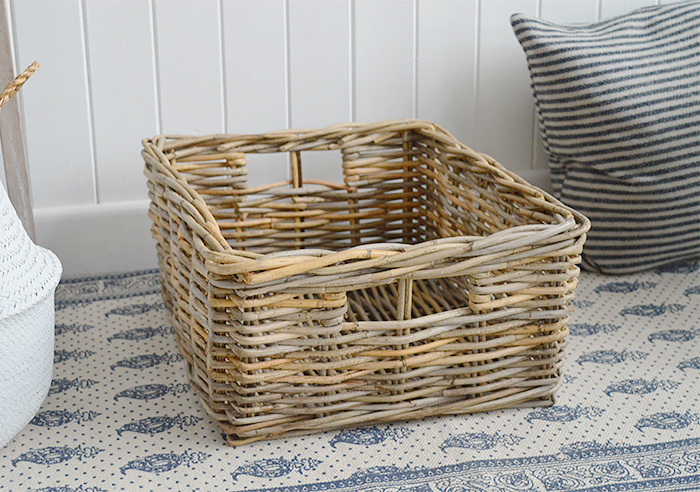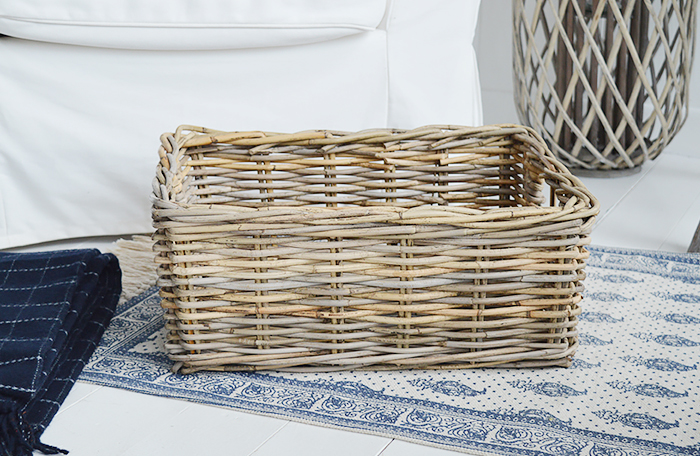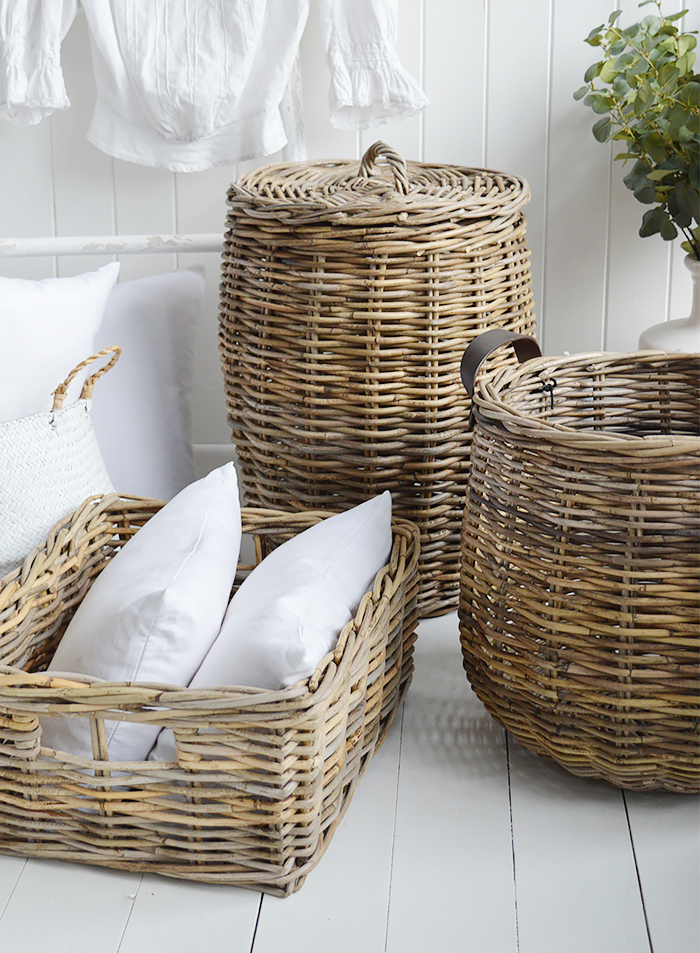 ________________________