Hallway l Living Room l Bedroom l Bathroom l Accessories l Storage l New Items l Be Inspired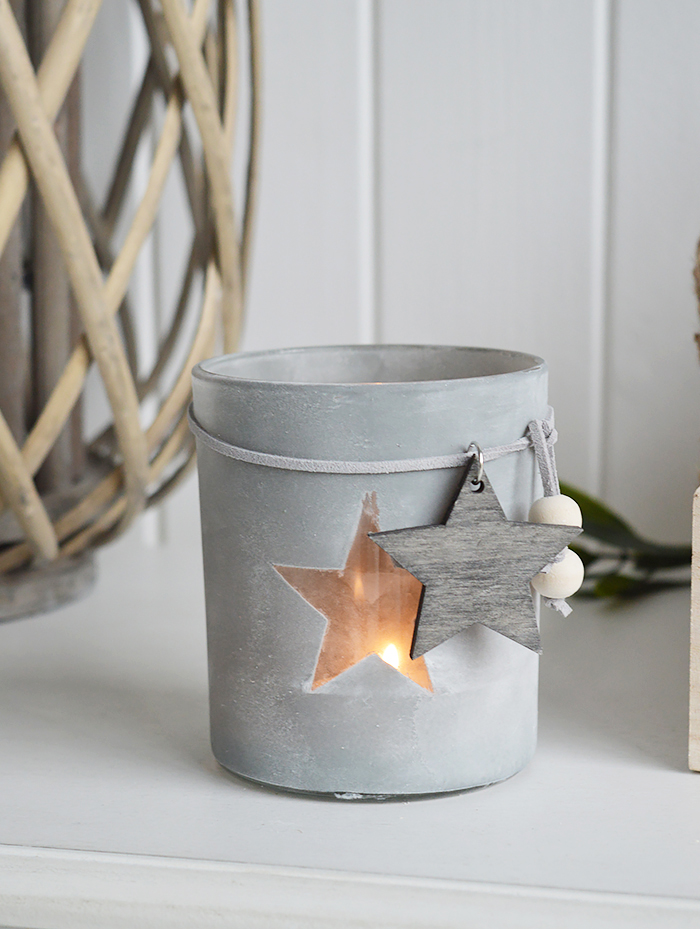 Our grey etched glass candle holder with star and hanging wooden star
The range of candle holders in grey and white are a perfect accompaniment to our New England, country and coastal furniture for your bedroom, living room, hall and bathroom.
Candles are not included.
Specifications
Height: 10cm
Width: 9cm
Depth: 9cm
Price: £6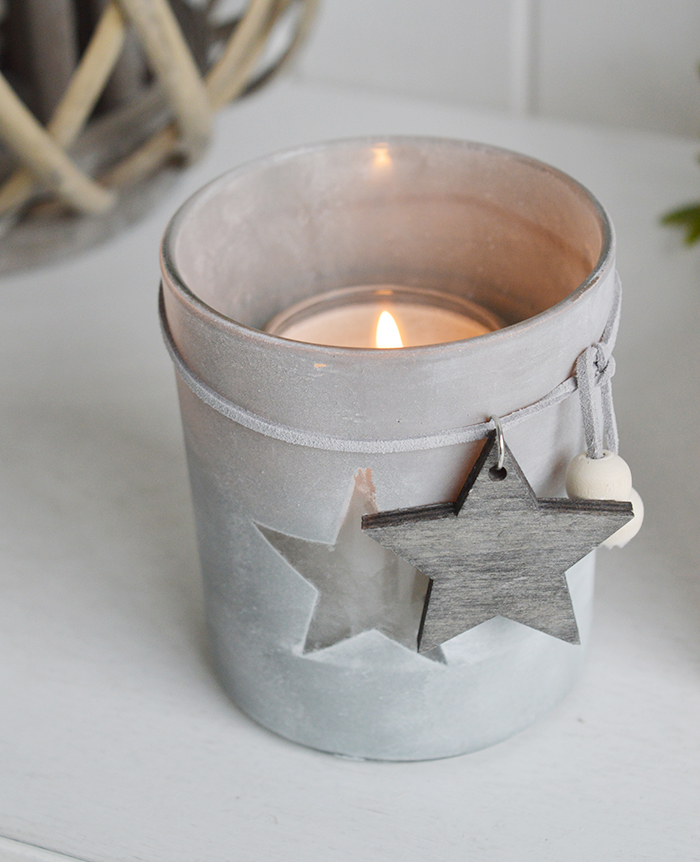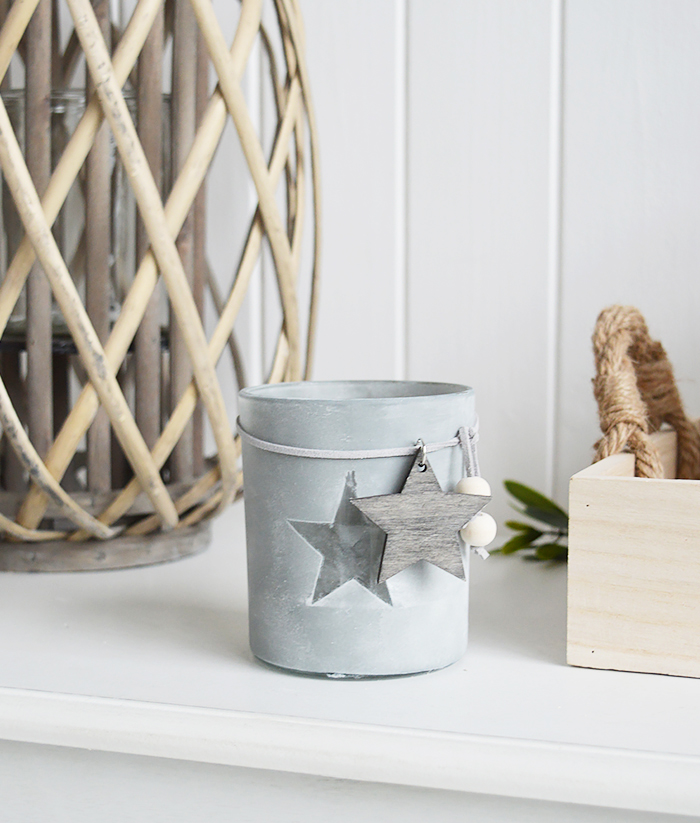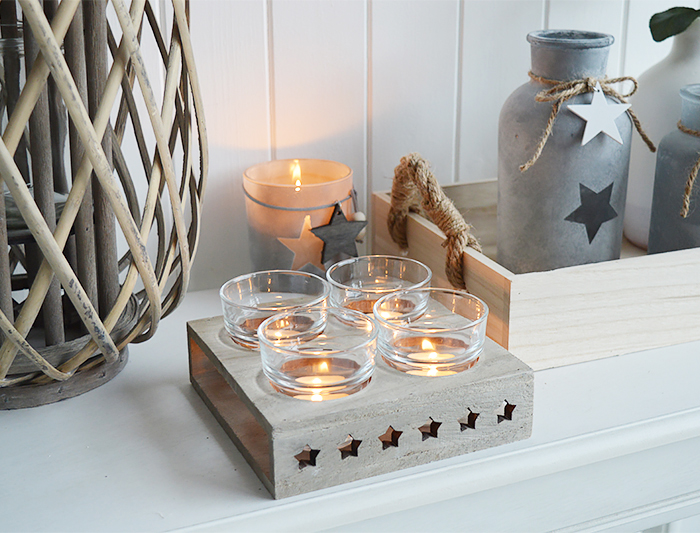 __________________________
The White Lighthouse
Online furniture & accessories shop for the home...
New England l Coastal l White Furniture
Shop online for furniture with delivery to UK at our online store website: www.thewhitelighthousefurniture.co.uk