Hallway l Living Room l Bedroom l Bathroom l Accessories l Storage l New Items l Be Inspired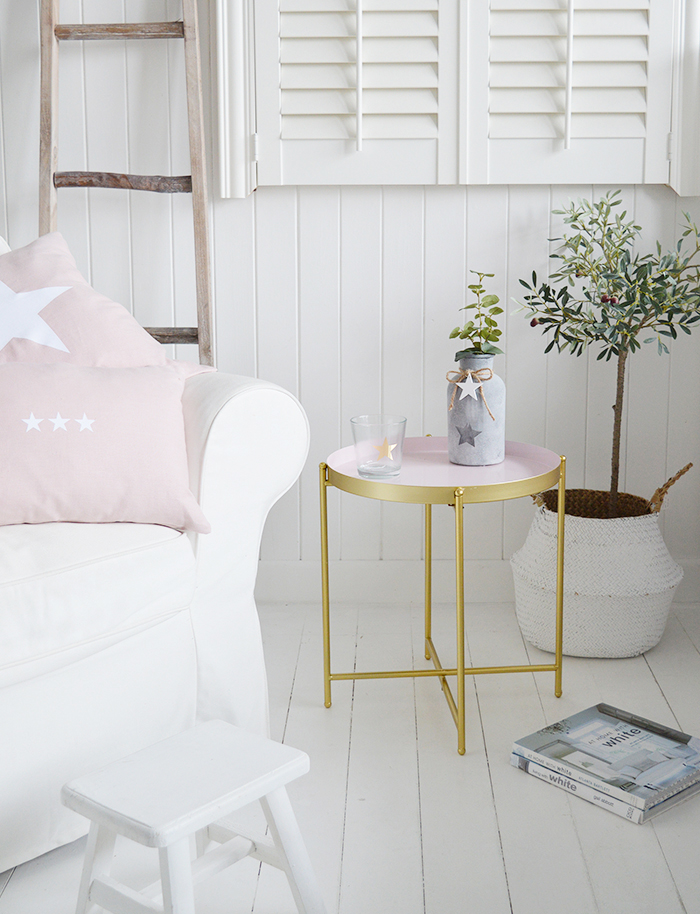 The Cambridge Pink and Gold Table.
As home to Harvard University and its cafe culture, we have designed our Cambridge table to appeal to the slightly more Bohemain edge of the typical New England style.
A very simple, but striking table in pink and gold that is ideal as a lamp table in the living room or bedside t able in the bedroom
Specifications
Height: 45cm
Width: 40cm
Depth: 40cm
Price: £35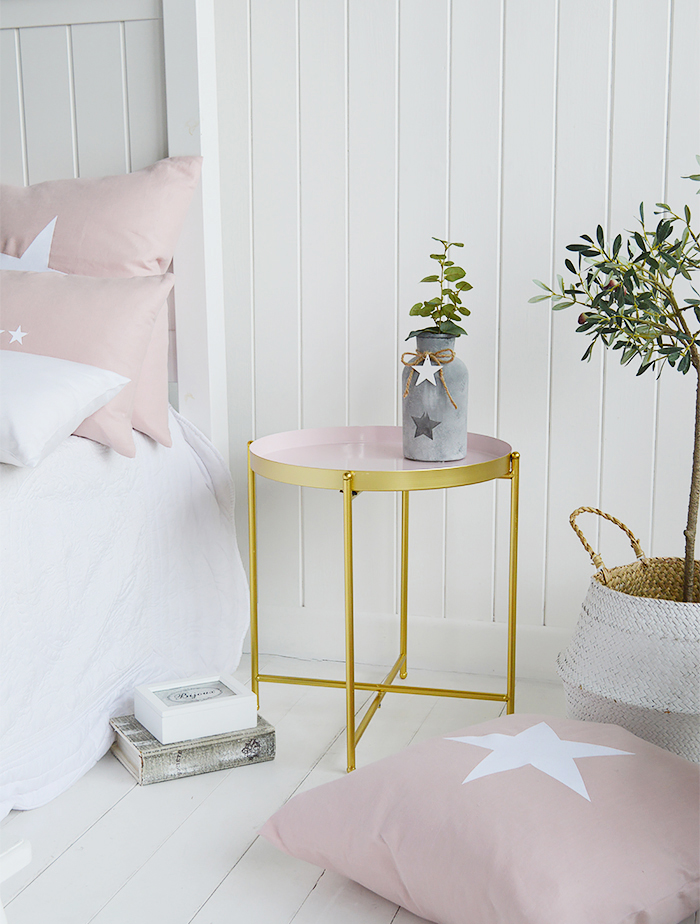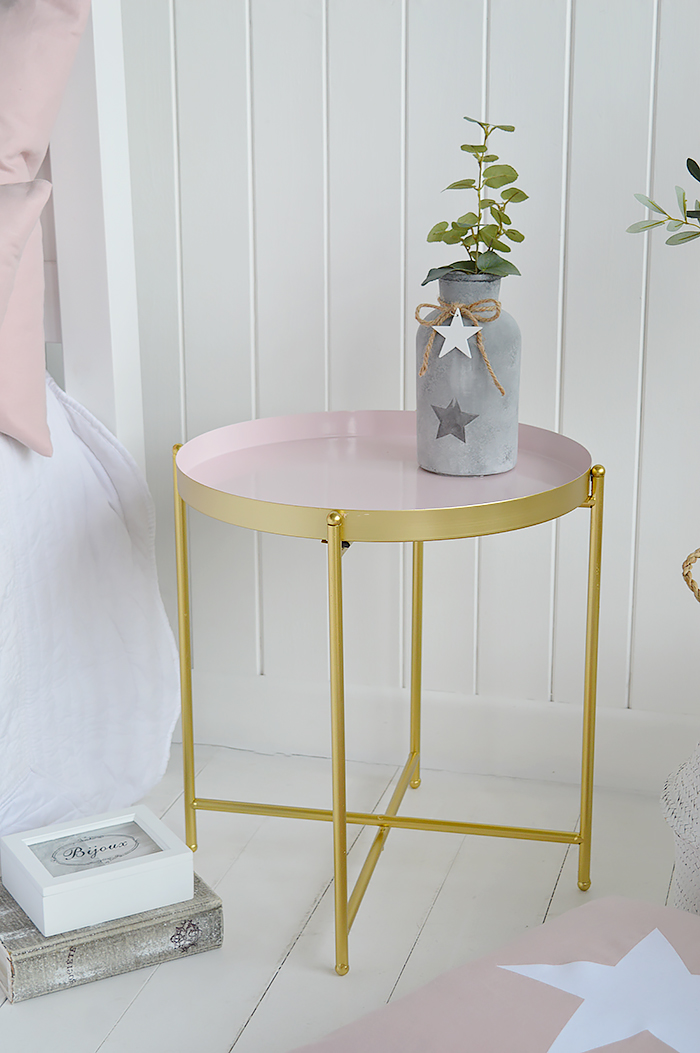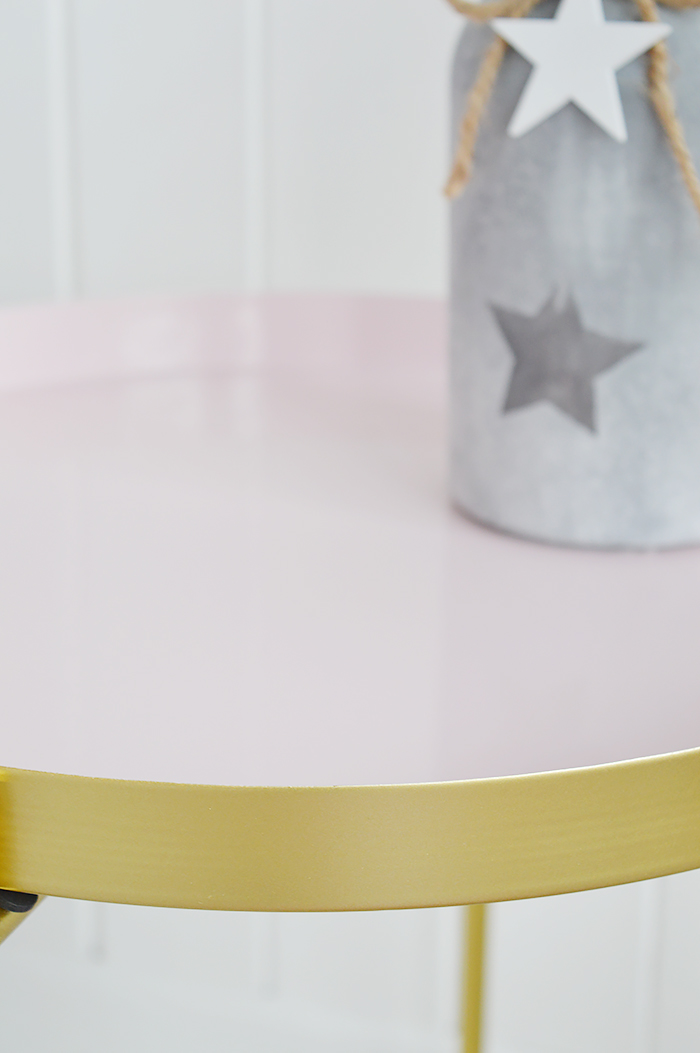 ________________________
The White Lighthouse
Online furniture & accessories shop for the home...
New England l Coastal l White Furniture