Hallway l Living Room l Bedroom l Bathroom l Accessories l Storage l New Items l Be Inspired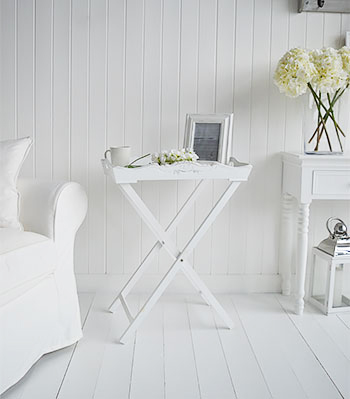 Butler Tray White Side Table
This gorgeous white butler tray is a perfect side table or drinks table.
An elegant engraved tray with simple legs with slight distressing to embellish the design. Can be folded for easy storage. Great for when guests come or as an occasional table throughtout your home.
Such a versatile Butlers Breakfast Tray occasional table can be used in any room in the home. It can simply moved about and has so many uses.
...Lamp Table
...Bedside Table
...Small Hall Table
...Breakfast Table
...Guest Table
The handles allow the top to be easily removed and carried and the wooden base folds flat for stroar under sofs, beside chairs or under beds.
Specifications
Height: 72cm
Width: 56cm
Depth:39cm
Material: MDF and Wood
Fully Assembled
£42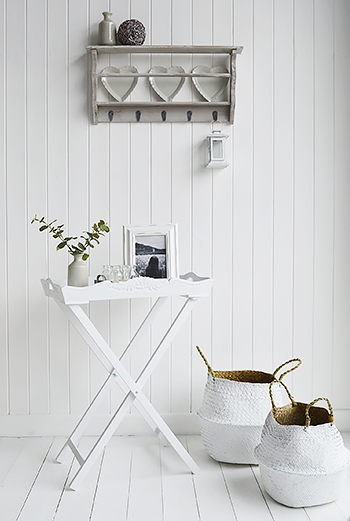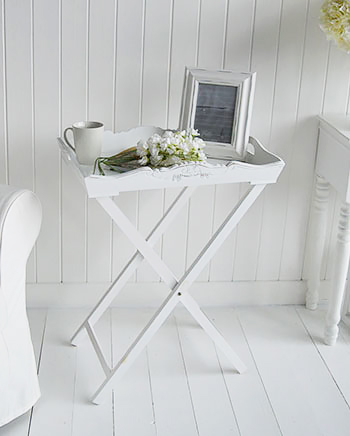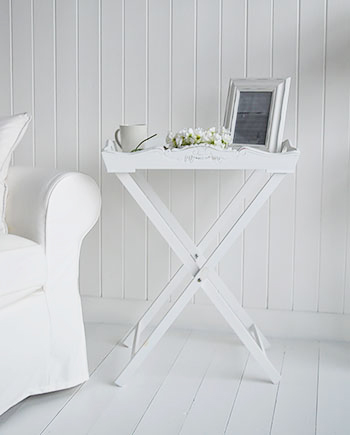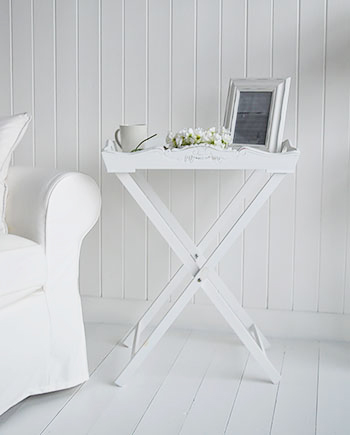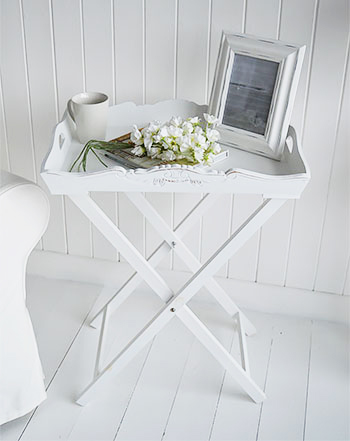 Hallway Furniture / Living Room > Lamp Tables > White Butler Folding Table
White Furniture > White Bedroom Furniture > White Bedside Table > White Folding Tray Bedside Table